It's a compelling task to find ways to improve mountain bike shoes but Giro has set out to do just that. They've created their patent-pending Mute Foam injection-molded midsole to help provide comfort and grip to flat pedal riders. Details below from Giro.
GIRO LAUNCHES NEW LATCH MTB SHOES
Giro's patent-pending Mute Foam injection molded midsole layer and innovative new Tack Rubber sole compound provide MTB riders a secure and comfortable connection to their pedals.
Forget about the likes and mentions and incessant notifications: sometimes you just have to silence it all and chase your buddy down the mountain. And maybe throw a few shapes while you're at it. Join Utah ripper and racer Bryn Bingham (@brynnerthepinner), and jort-sporting all-around shredder, Delilah Cupp (@dcuppeers) as they send it through some fast & flowy trails around Boulder, CO. The temptation to capture the perfect pose for the 'gram is strong, but they both eventually agree that the best part of riding bikes is throwing away any digital distractions (sometimes literally!) and actually riding bikes. Just like we all get sick of the digital noise, nobody likes trail chatter. Washboard ruts, baby-head rocks, and rough roots can all conspire to wear you down and blast your feet off flat pedals. So we came up with Mute™? foam, a patent-pending slow-rebound foam at the heart of our all-new Latch shoe.
(Sept 8, 2021 – Scotts Valley, CA) Giro Sport Design, the cycling world's design leader, today announced the release of Latch, a brand new, all-mountain flat pedal shoe that incorporates breakthrough Mute Foam™ midsole technology and an innovative Tack Rubber™ outer sole compound that work together to greatly increase foot to pedal contact, grip, and rider stability. Additionally, Latch features a breathable microfiber upper, hydrophobic structural inners for faster drying, and minimal seams and stitching for increased durability.
The Giro Latch mountain bike shoe is available immediately from authorized Giro retailers and www.giro.com for $150 US MSRP / €139.95 / UK TK.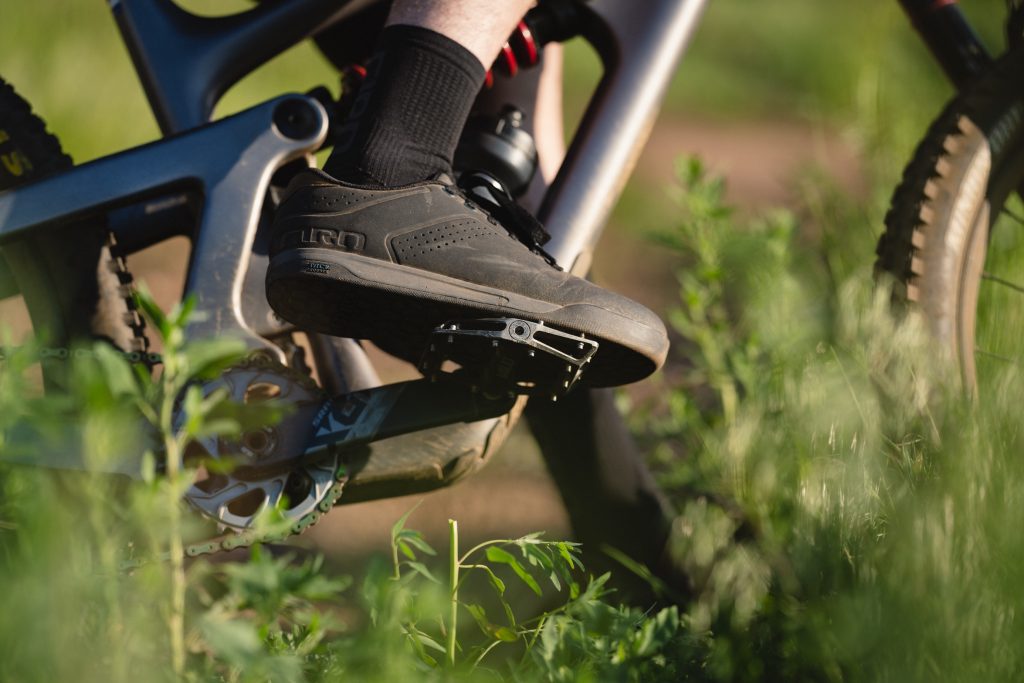 "Latch is a culmination of years of R&D to develop the absolute best flat pedal shoe on the market," said Peter Curran, Giro Footwear Product Manager. "We wanted to make an all-mountain shoe that would absolutely excel on the descents, while still performing on the climbs and being comfortable enough for long days on the trail. With Latch, riders get a shoe that does just that while also being durable, lightweight, and breathable."
The Latch is part of a new line of redesigned flat pedal shoes from Giro and features Giro's newly developed, highly elastic rubber sole compound called Tack Rubber as well as Giro's patent-pending, slow rebound Mute Foam injection molded midsole. Working together, Tack Rubber and Mute Foam greatly improve a rider's connection to the pedals.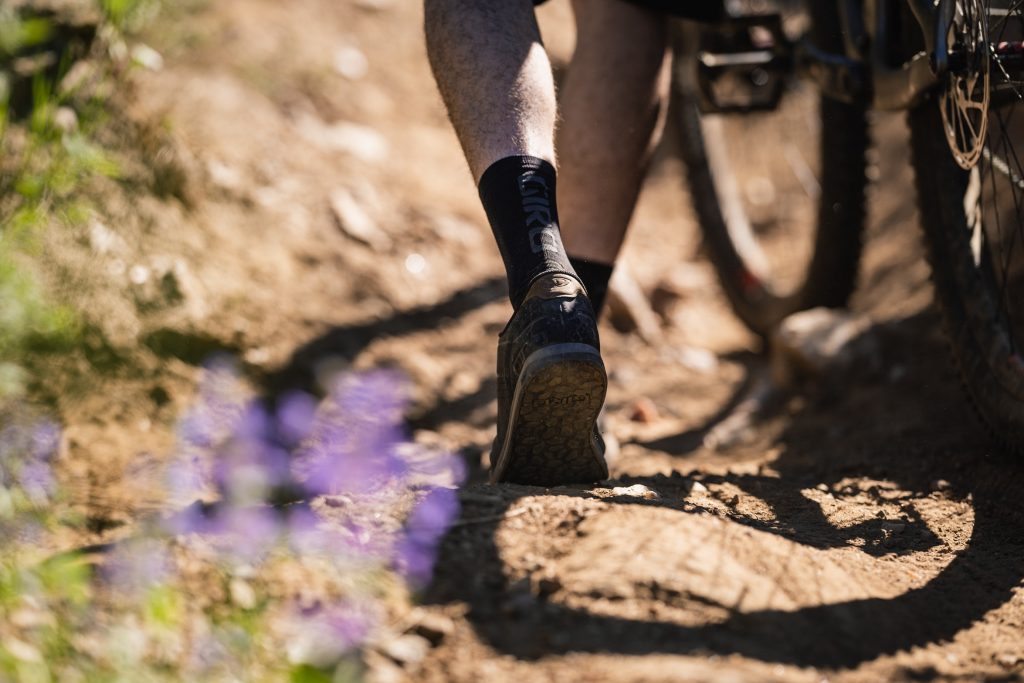 Mute Foam was developed directly with feedback from riders like Reed Boggs, Josh "Loose Dog" Lewis, and Graham Agassiz, who related a common experience of getting bounced off the pedals while riding rocky and rough trails. Just like mountain bike suspension's primary job is to keep a rider's wheels in contact with the ground and in control,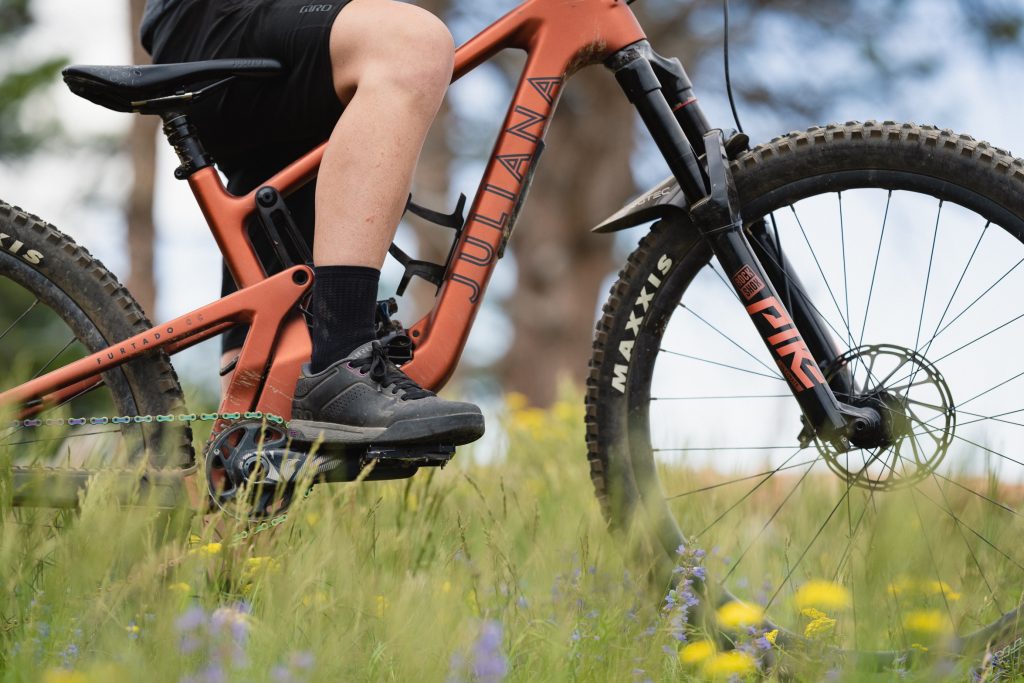 Mute Foam performs a similar function between the foot and the pedal. Mute Foam's slow rebound characteristics are in contrast to typical EVA foam, and provide a balance between structure and damping properties, ultimately serving to reduce bounce upon landing, improve foot to pedal contact, and provide riders with more stability and increased control.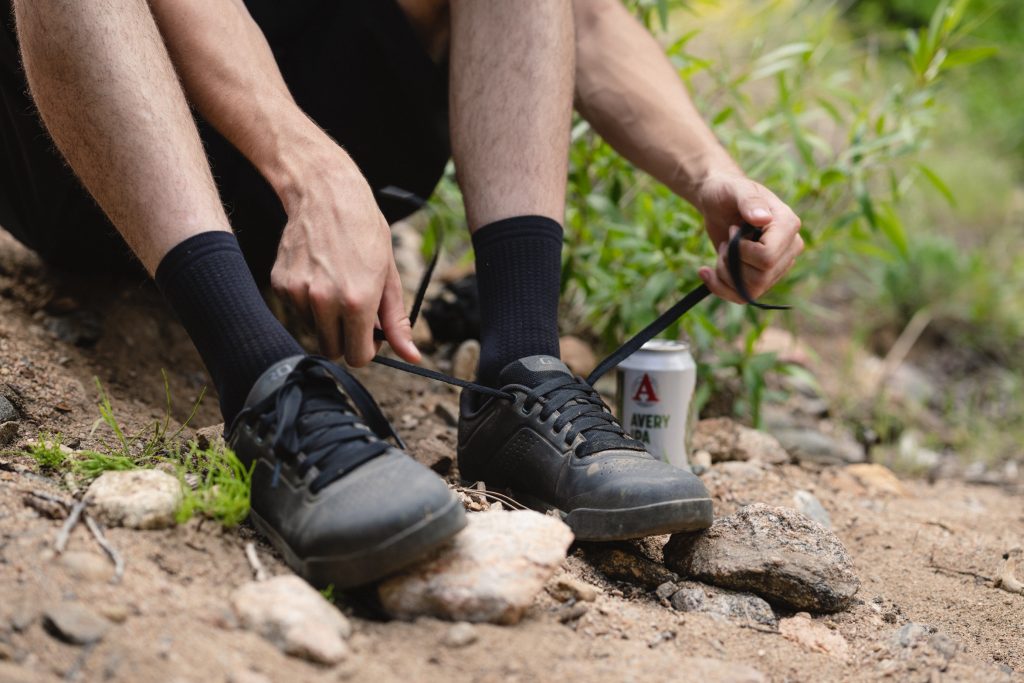 Tack Rubber delivers a sticky, yet durable outsole grip needed to hold onto the pedals in the roughest of terrain. Tack Rubber's highly elastic characteristics enable the sole to contour slightly to the pedal on a downstroke and while descending. And with Giro's Gamma tread pattern on the outer sole, the increased negative space between the tread lugs allow pedal pins to easily nestle while the chamfered and sloped edges of the lugs prevent the pins from getting hooked up.
In reengineering the footlasts across the flat pedal shoes in Giro's lineup, Latch also lowers the rider's foot to the pedal, which ultimately results in greater rider control. In Latch, Giro also reduced the toespring in the forefoot, improving the linear profile of the shoe to match that of the pedals. A wider toe box in the Latch also allows for the forefoot and toes to splay out for greater comfort and control. The shoe is also, on average, 100g lighter than previous models with the men's 43 weighing in at 334g and women's 39 weighing in at 300g.
Key Features include:
Mute™ Foam injection molded midsole
Tack Rubber™ outsole
HDPE internal power plate
Fast drying, one-piece microfiber upper
Rockprint™ einforced toe
3D molded footbed
Gamma tread design
Wide stretch laces with lace keeper
Men's Giro Latch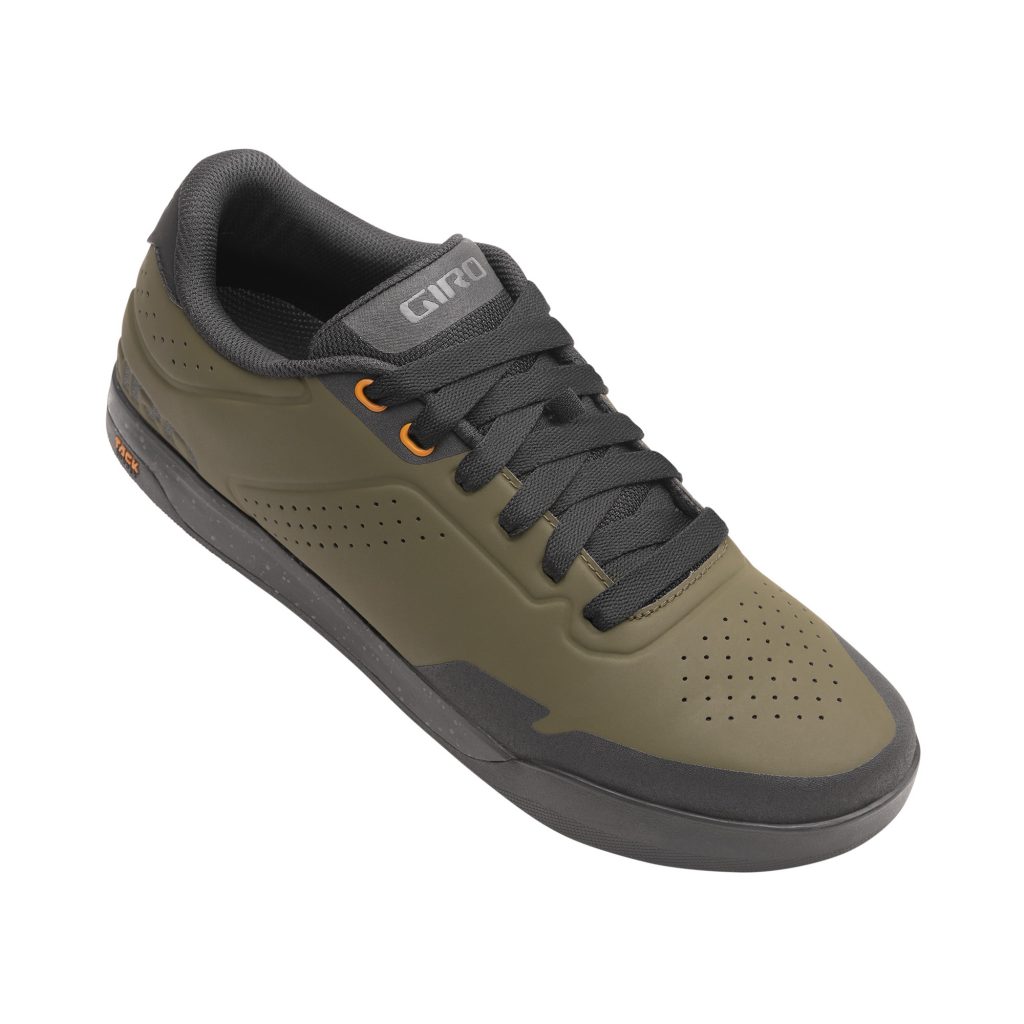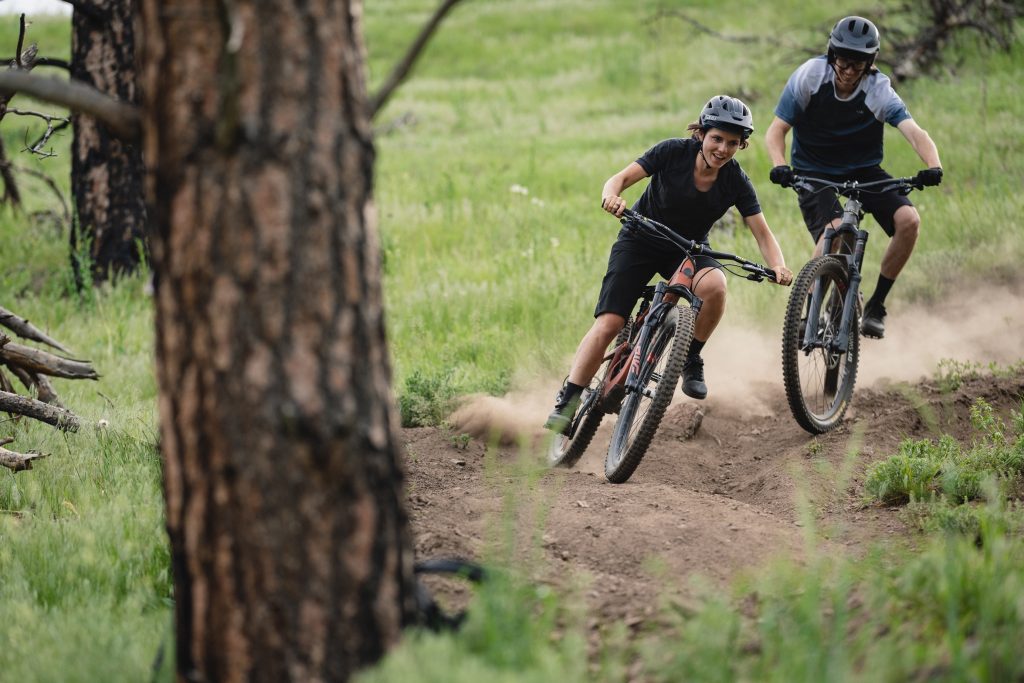 Women's Giro Latch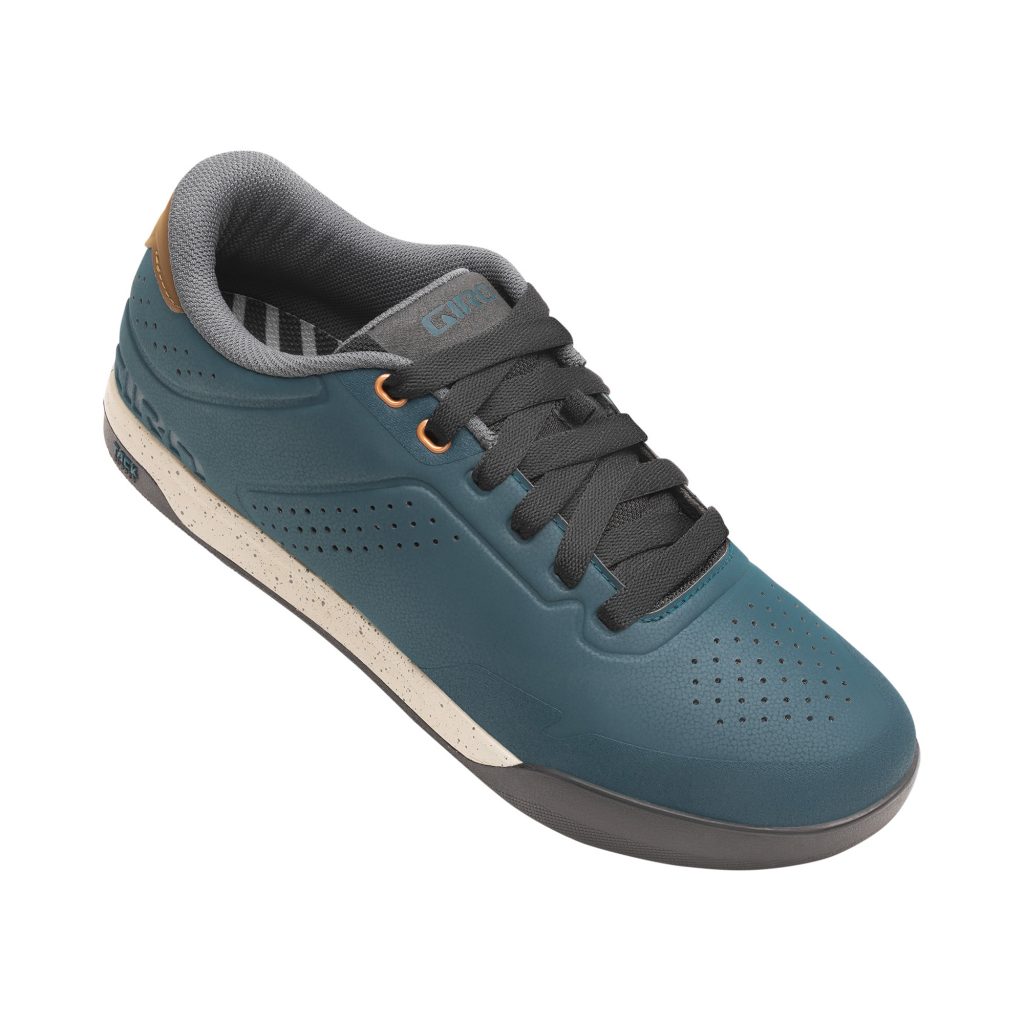 About Giro: Founded in Santa Cruz, California in 1985, Giro Sport Design is a leader in the design, fit and engineering of innovative products that complement the body and enhance the rider's experience. From the first lightweight, high-performance helmets for cycling and snowsports, to category-leading apparel, footwear and accessories, Giro is committed to being the first choice of riders because we understand that riding is the best part of a great life. That's why we do what we do. So as long as riders keep striving for better, we'll keep making the gear that gets them there. www.giro.com