Nicolai has sent over their latest creation, the EBOXX Ultra. Nicolai often pushes the envelope and this release is no different. Details below from Nicolai.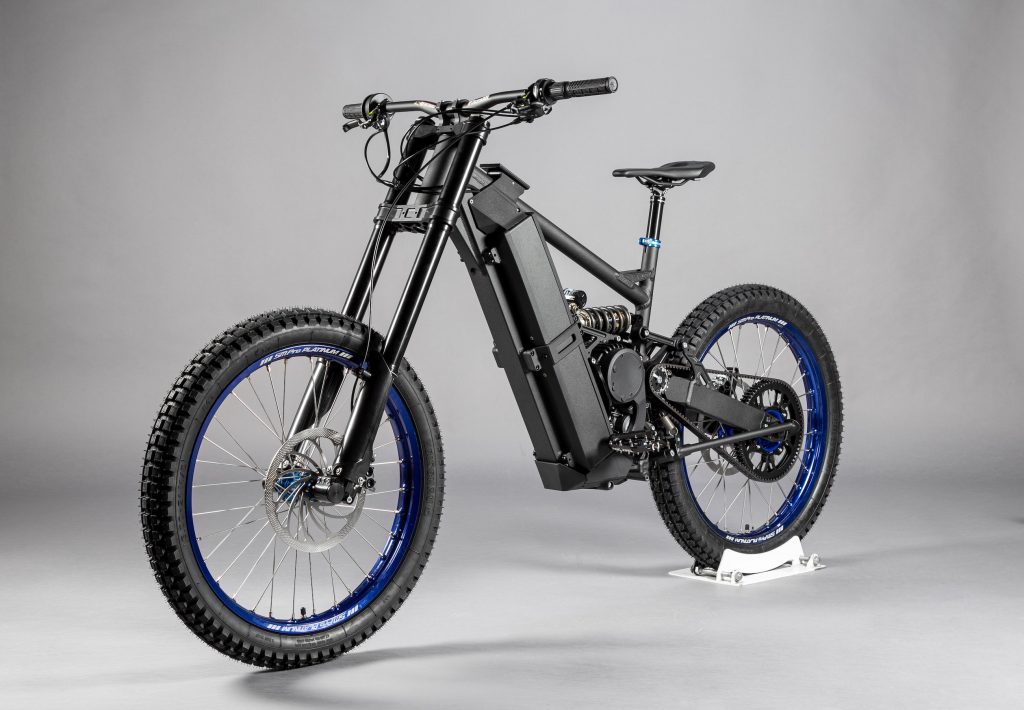 Kalle Nicolai has been building bikes for off-road use for 25 years.
Occasionally, he is criticised by loyal and beloved NICOLAI customers that the company is not as crazy as the early days, suggesting our current bikes are innovative and special, but have somewhat become high-tech mainstream. It was precisely the wild and wacky designs like the Lambda in the nineties, or the Nucleon born in the noughties which built our brand identity. Polarising machines that caused holler and heckle, but left nobody indifferent.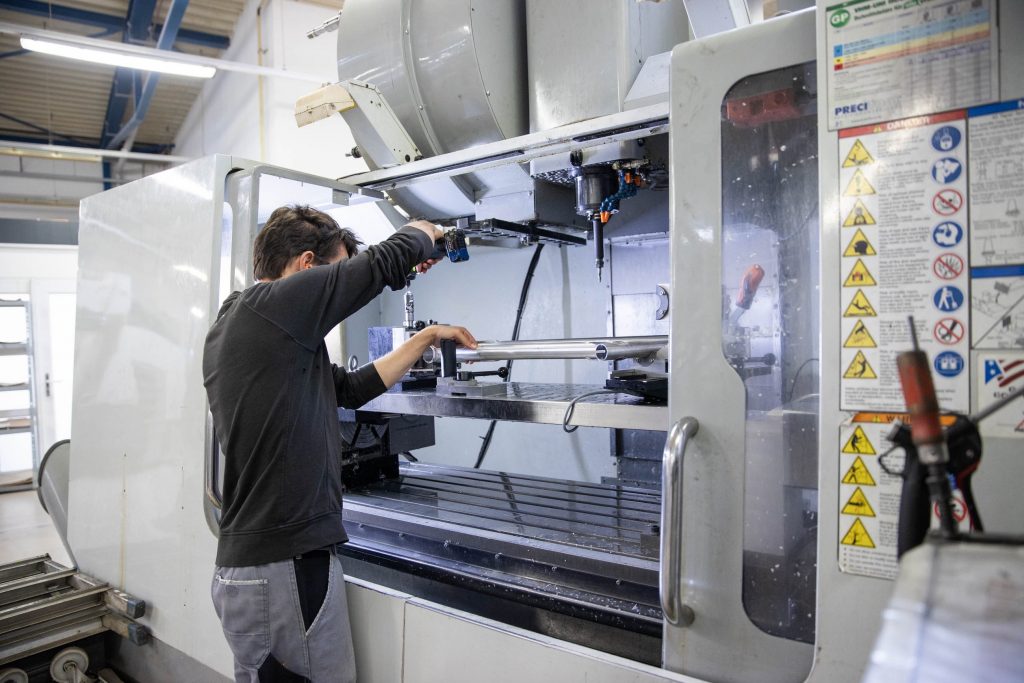 I simply love to design fast bikes that people enjoy, that warm their hearts and smile their faces. I love sitting at my desk late into the night, imagining, designing, calculating. I love the battle between design, error and re-design. The quest for solutions and down different paths that I descend. Then, I love to share these plans with my incredible engineers, fabricators, finishers and builders that can take the dream and create a reality from it. The results are celebrated, condemned, or we are simply called crazy Germans. The EBOXX Ultra will tick all three of those boxes. – Kalle Nicolai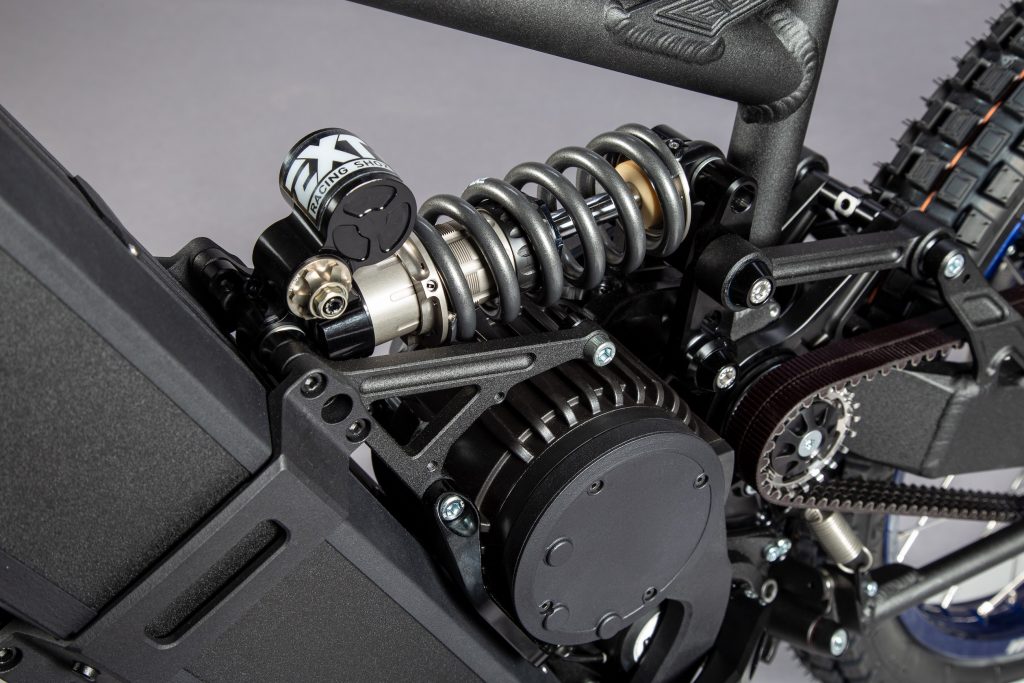 The EBOXX Ultra closes the gap between eMTB and eMoto. eMotorbikes have massive power from 15 to 35 KW. Tonnes of torque, but weighing in over 100kgs can make handling difficult and can pull the brake levers on fun. In contrast, a licence- free eMTB weighs about 60% more than a comparable non-motorised MTB and provides similar handling and agility. However, due to their nominal power of 250 watts, eMTB's don't have much oomph. The EBOXX Ultra weighs between 55 and 65kg, its motor has a peak output of 10 KW and generates an incredible 275 Nm torque at the rear wheel. This power combined with a weight much closer to an MTB than a motorbike guarantees maximum riding smiles, fantastic control and agile handling.
The Italian-made EXT suspension developed specifically for this bike can easily take on bombed-out tracks and the toughest trails.

NICOLAI is a mountain bike brand at heart, so at this point we clearly define that you have no business riding the EBOXX Ultra in your local forest on MTB trails: it is classified as a motor vehicle. The unrestricted motocross version, the EBOXX Ultra MX, reaches a top speed of 65 km/h and cannot be road legal in Germany in this form. Like any motocross bike, the MX version should only be operated on private, approved, and closed off-road tracks. Fortunately, approved off-road parks and tracks are becoming more common so you can legally let off steam with e-power.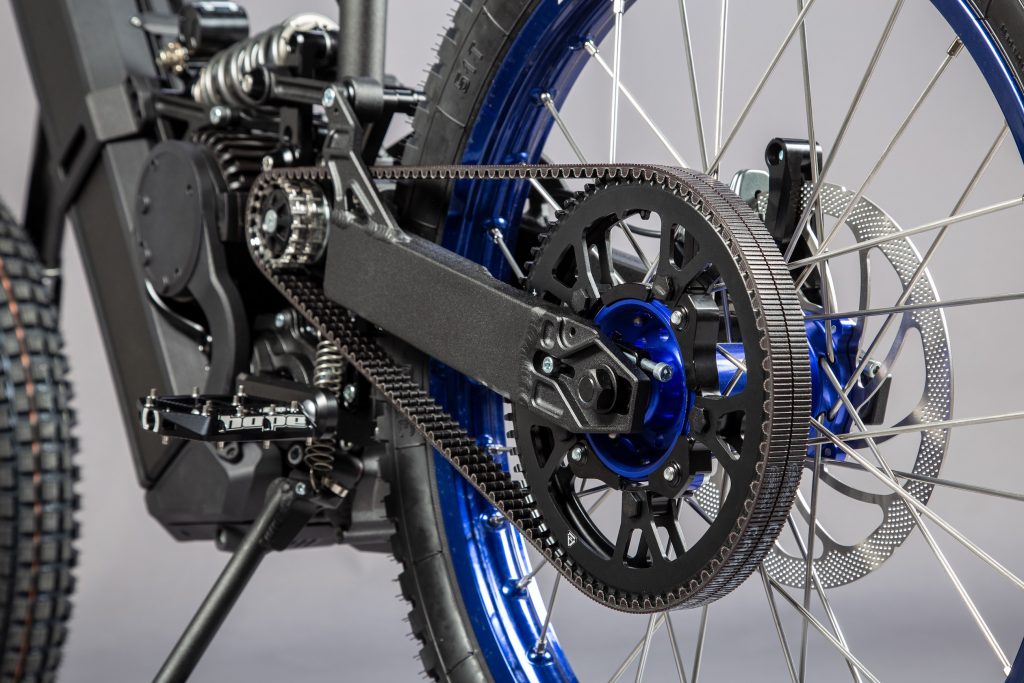 With L1e-B approval, the EBOXX Ultra can be used in Germany as a road vehicle. With an electronic throttle of 4 KW and a maximum speed of 45 km/h, it falls into the category of small moped or scooter. It can be ridden with a scooter driving licence class AM from the age of 16, or with a regular class B car driving licence, which includes class AM. The EBOXX Ultra is not only a radical off-road fun machine, but an attractive alternative for those looking for a different view on their commute than from inside a car. With a 45 km/h limit, plenty of torque and agile handling, riding to work on the EBOXX Ultra is a great experience that might pass by too quickly.

The EBOXX Ultra will be available in variants with or without pedal assistance. The pedal-assist version is equipped with a 9-speed PINION gearbox in parallel to the throttle grip and the gear range allows you to pedal with electric-assist upto 45 km/h so fitness will not fall by the wayside. Alternatively, if you want to concentrate purely on the next berm or jump and accelerate only with the throttle, choose the version with fixed motorbike style footrests.
NICOLAI made no compromises with the EBOXX Ultra drive system by simply buying off-the-shelf parts.
All components such as battery, controller, motor, wiring harness and much more have been specially developed for this bike. The control technology offered is completely new with intelligent functions and smart features, the details shall stay secret for a while.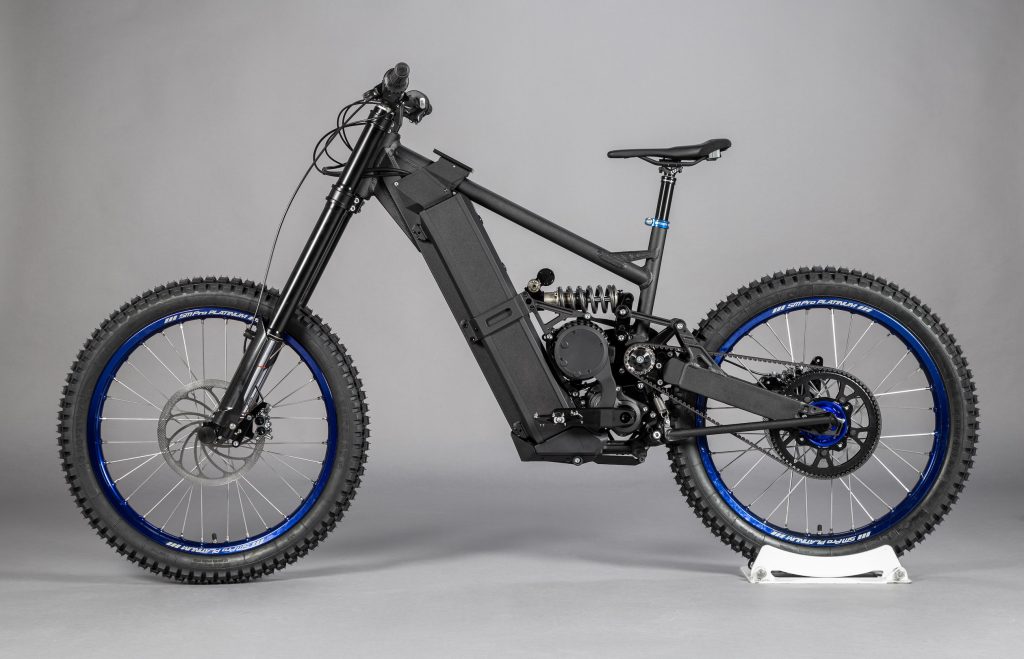 The EBOXX Ultra is in an advanced prototype stage. By the way, the idea of developing an L1e vehicle is by no means new. Back in 2014, NICOLAI showed the first prototype of the NICOLAI RN1, which helped them gain valuable practical experience and develop suitable technology.
EBOXX Ultra Geometry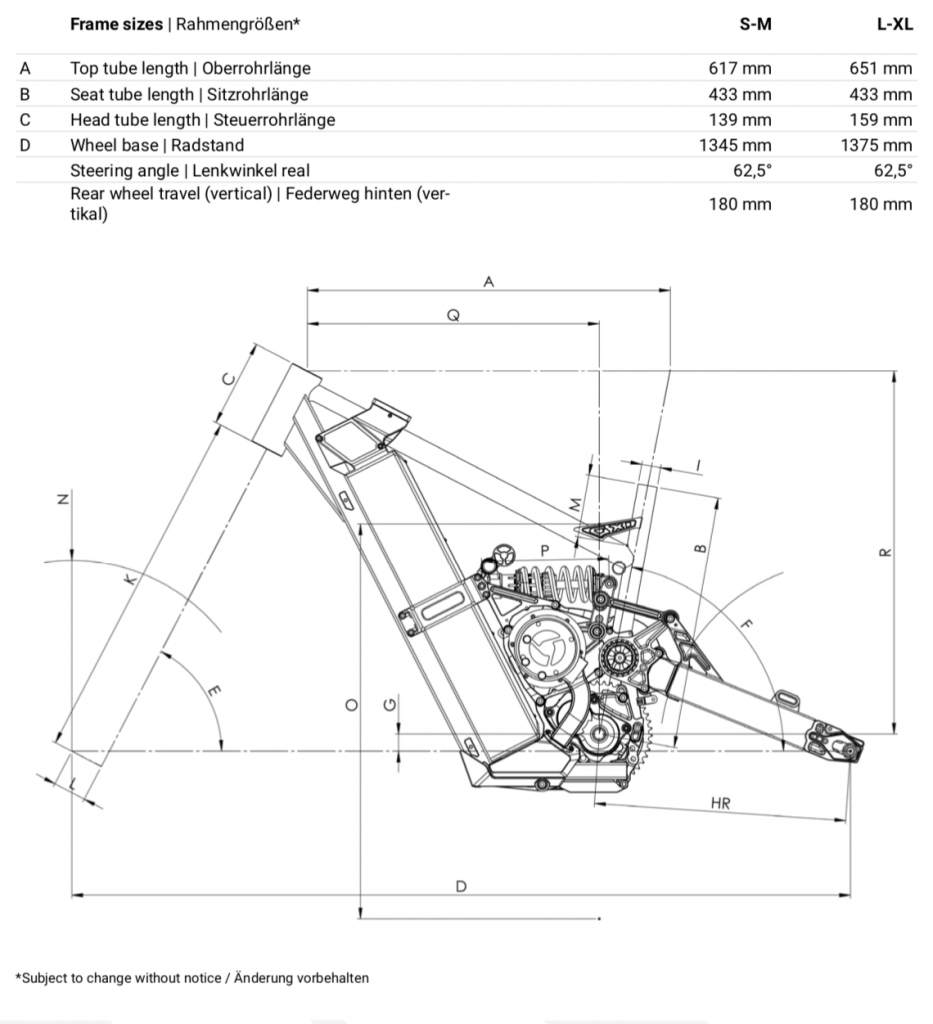 EBOXX Ultra Pricing

EBOXX Ultra Specs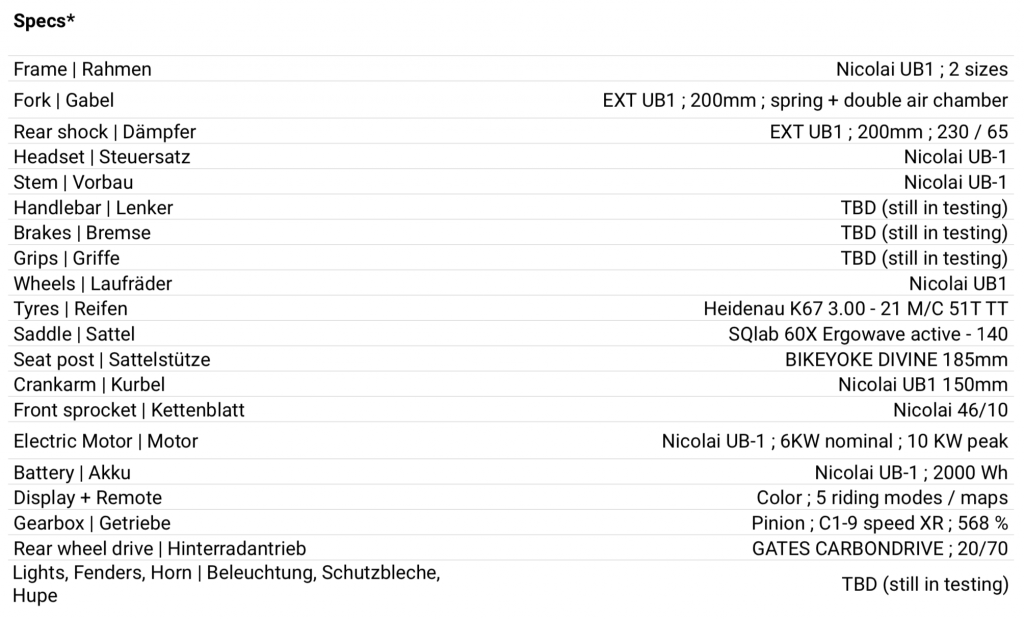 NICOLAI will offer the first test rides and accept orders starting OCTOBER 2021. The price will also be fixed by then. Delivery of the first series is planned for summer 2022.