The Shimano Ice-Tech rotors were once reserved for their centerlock rotors only. Shimano has changed that today as they have announced 6-bolt Freeza rotors.
Shimano Brings ICE TECHNOLOGIES FREEZA to 6-Bolt Mounted Rotors
OSAKA, Japan – Recognizing rider demand for better heat dissipation, Shimano introduces the long-awaited addition of a 6-bolt rotor option with ICE TECHNOLOGIES FREEZA construction. Already proven in World Cup and EWS competitions this season with the Santa Cruz Syndicate and Rocky Mountain Race Face Enduro teams, the new RT-MT905 rotor delivers massive heat management benefits without increasing rotor diameter or thickness for the ultimate in lightweight, cooling performance.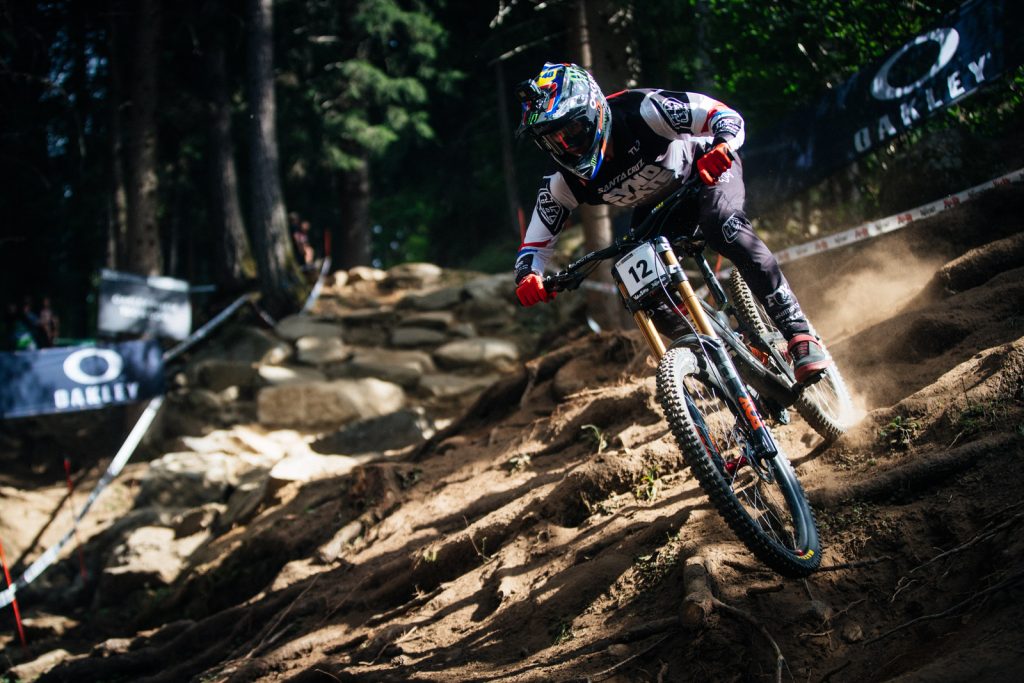 You can see these freeza rotors on Greg Minnaar's winning bike from this past weekend.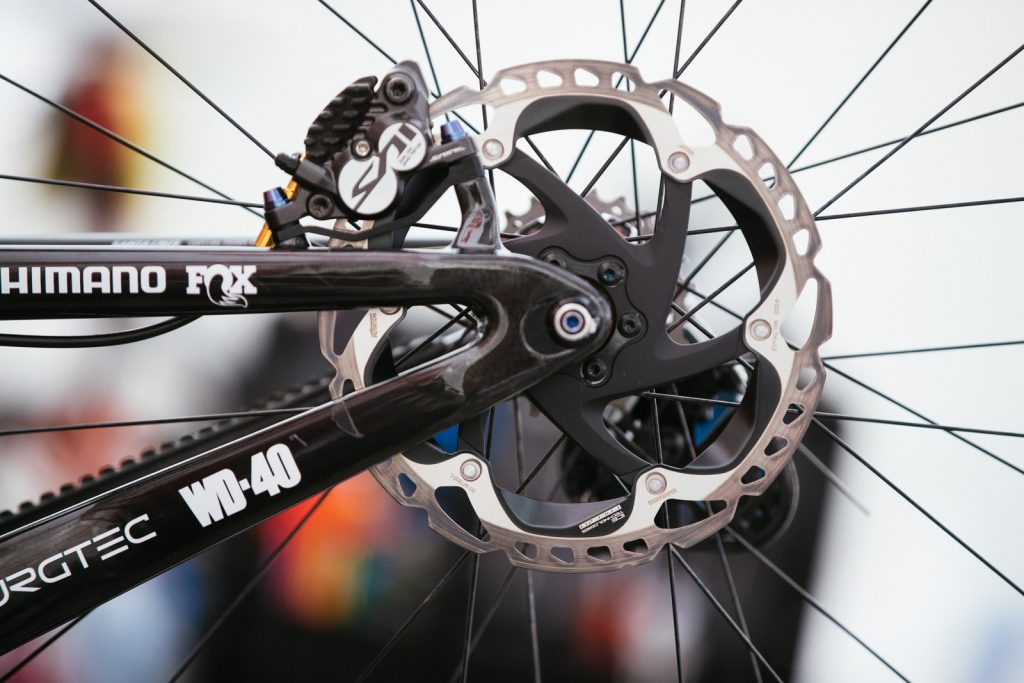 Shimano ICE TECHNOLOGIES FREEZA rotors offer an incredible 150°C (270°F) reduction in heat build-up when compared to standard stainless-steel rotors. This allows riders to use smaller rotor options that offer greater ground clearance and lower overall weight, all while maintaining reliable, consistent braking performance under all conditions.
PRESS RELEASE
Earlier this year, Shimano responded to rider demand for greater heat dissipation at a high value price and added a larger 220mm stainless steel rotor option for CENTER LOCK and 6-bolt hubs (SM-RT64/SM-RT66).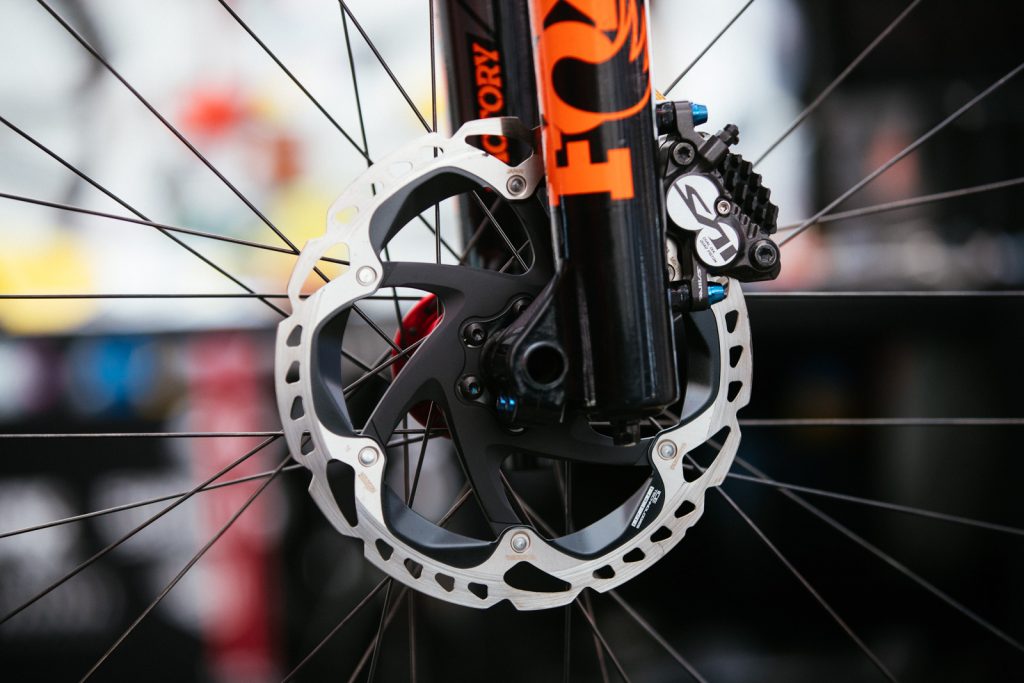 Now, the catalog is expanded again with the new RT-MT905, allowing racers and riders requiring 6-bolt rotors to benefit from premium ICE TECHNOLOGIES FREEZA cooling performance and run smaller rotor sizes with even better levels of heat management. Available in both 180mm and 203mm options, the new RT-MT905 rotor delivers unprecedented cooling benefits in a 6-bolt rotor option.
RT-MT905 6-Bolt Rotors
Size Weight
180mm 130g
203mm 170g
MSRP
$85.99 / $94.99
6-Bolt Mounting Type ICE TECHNOLOGIES with FREEZA Availability: Early 2022
Proprietary 3-Layer Construction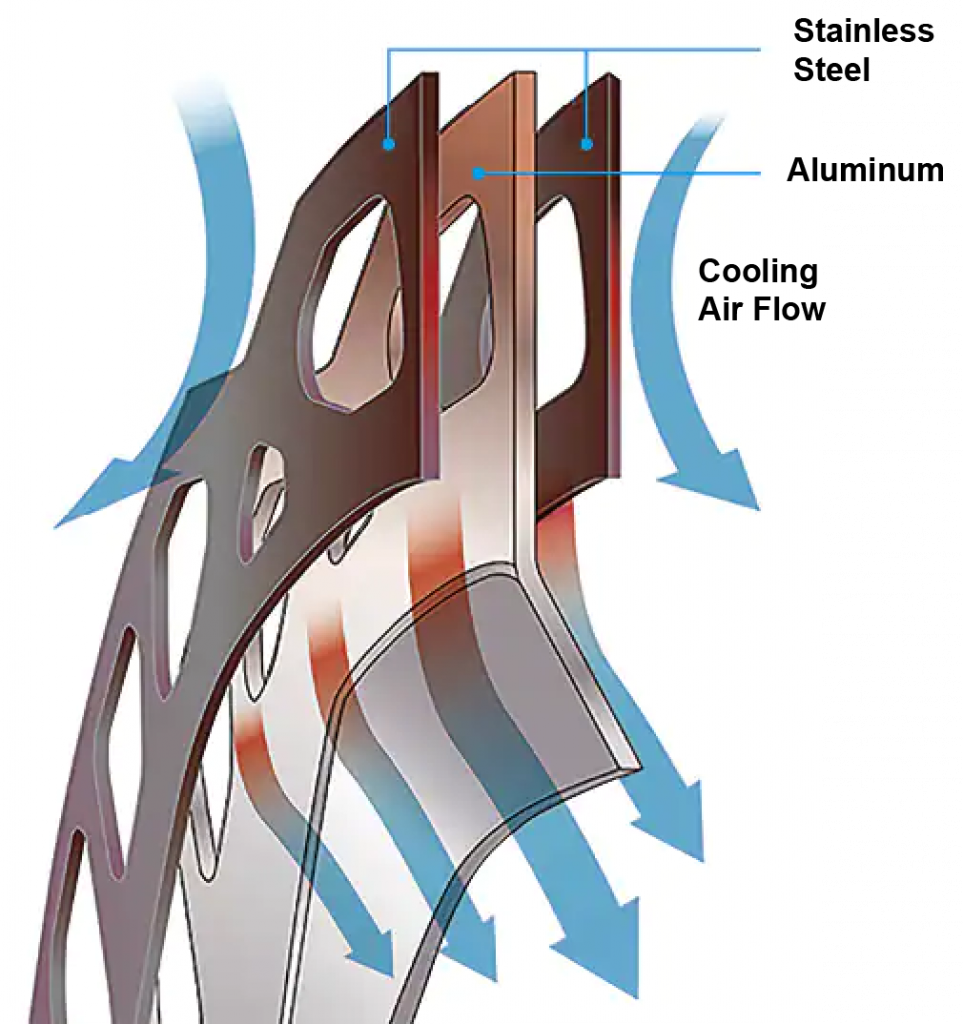 An extra layer of heat protection, ICE TECHNOLOGIES FREEZA rotor construction uses a proprietary three-layer sandwich design with exposed radiator fin. Together with the heat dissipating paint, FREEZA rotors deliver supercooling forces for even more reliable braking performance and lighter operation in all riding conditions. ICE TECHNOLOGIES FREEZA rotors provide consistent braking performance with longer pad life, less brake fade and noise.
150°C (270°F) Overall Heat Reduction
10% longer pad life (When compared to stainless steel rotors)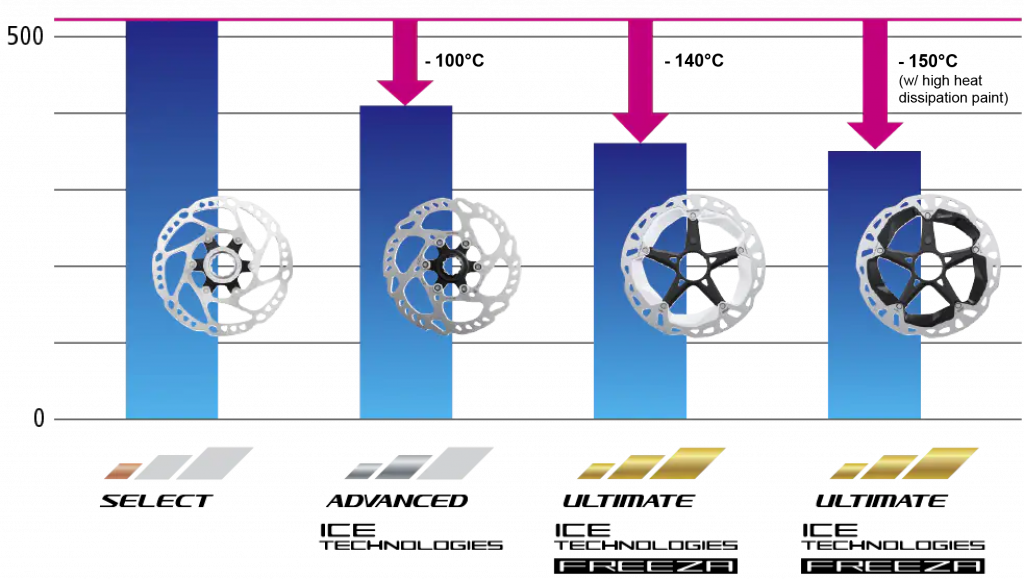 Photos: Shimano