DH QUALIFYING ROUNDS: VERGIER AND HOLL CLOCK THE BEST TIMES
(Full results at the bottom of the page for Elite Men & Women / Jr Men & Women)

Val Di Sole (27-August) – Downhill was in the spotlight early in the day, with the qualifying rounds of the legendary Black Snake track, ahead of the finals of Sunday, August 29th. If you missed the videos here and here be sure to check them out to see what the race track is like.
Loris Vergier (France) and Valentina Holl (Austria) were the fastest in the Elite categories. Vergier preceded another of the main favorites for the rainbow jersey, Brit Laurie Greenland, the winner in Val di Sole in 2019 and World silver medal on the Black Snake in 2016. Fourth place for Greg Minnaar (South Africa), sixth for Troy Brosnan (Australia), ninth for Matt Walker (Great Britain).
As for USA athletes, Luca Shaw (12th), Dakotah Norton (14th), Austin Dooley (36th), Dante Silva (42nd), Charlie Harrision (44th), Nikolas Nestoroff (54th), Neko Mulally (59th).
Full qualifying results are at the bottom of this page.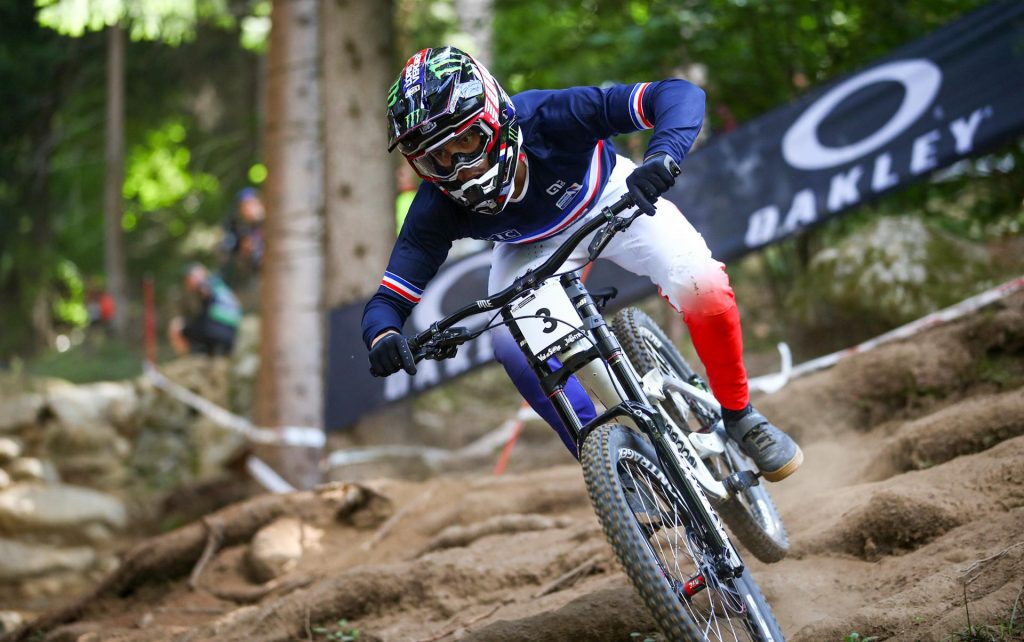 Loic Bruni had a wild ride, to put it mildly.
In the women's race, Vali Holl preceded Myriam Nicole (France) and Camilla Balanche (Switzerland).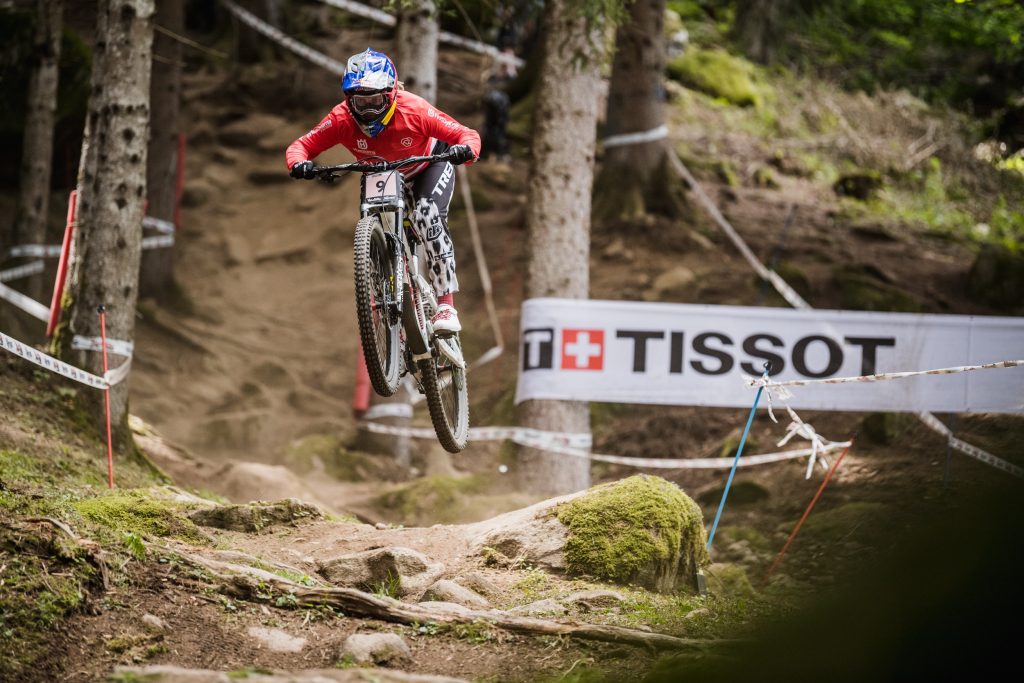 The Italian riders, Eleonora Farina and Veronika Widmann, closed fourth and sixth. Seventh place for the last winner on the Black Snake, Marine Cabirou (France).

Irish Oisin O' Callaghan and Bulgarian Izabela Yankova were the fastest in the Junior qualifications.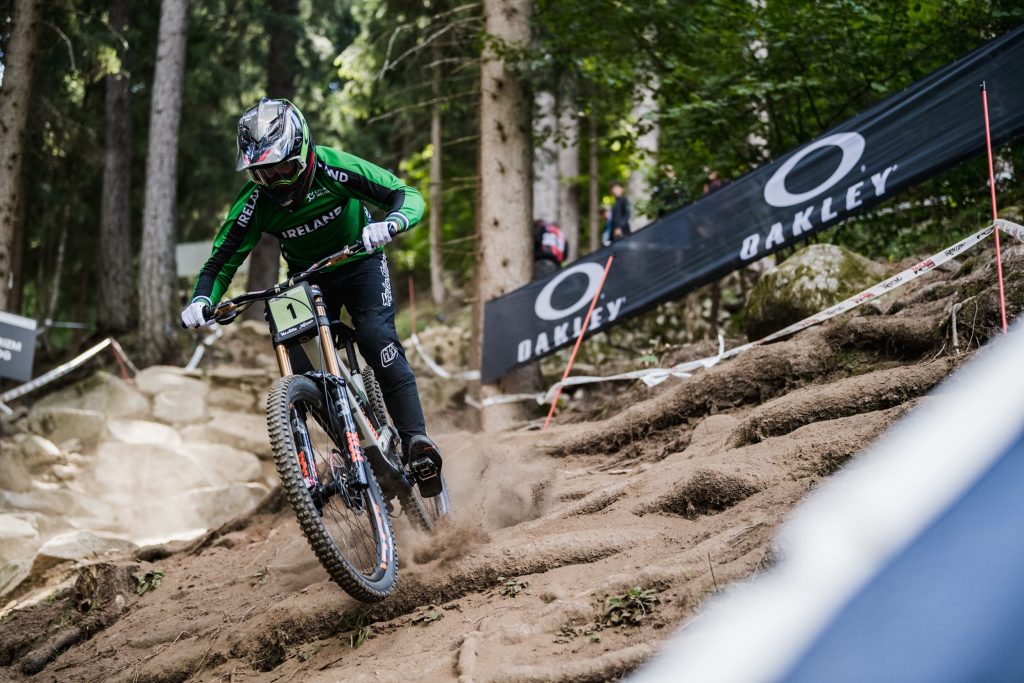 Photos Giacomo Podetti
Full Qualifying Results – 2021 Val di Sole World Championships:
Elite Men
Elite Women
Jr Men
Jr Women