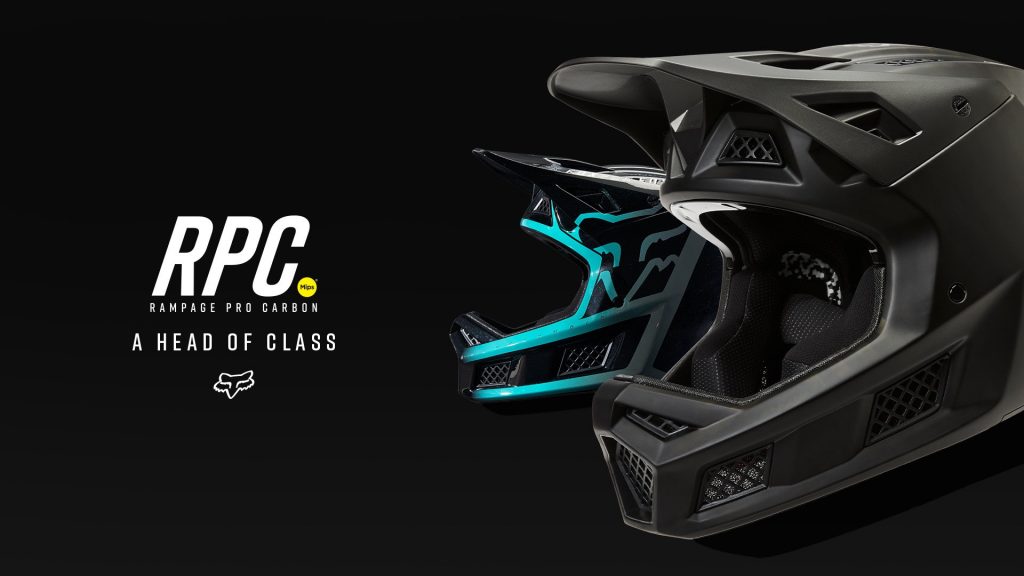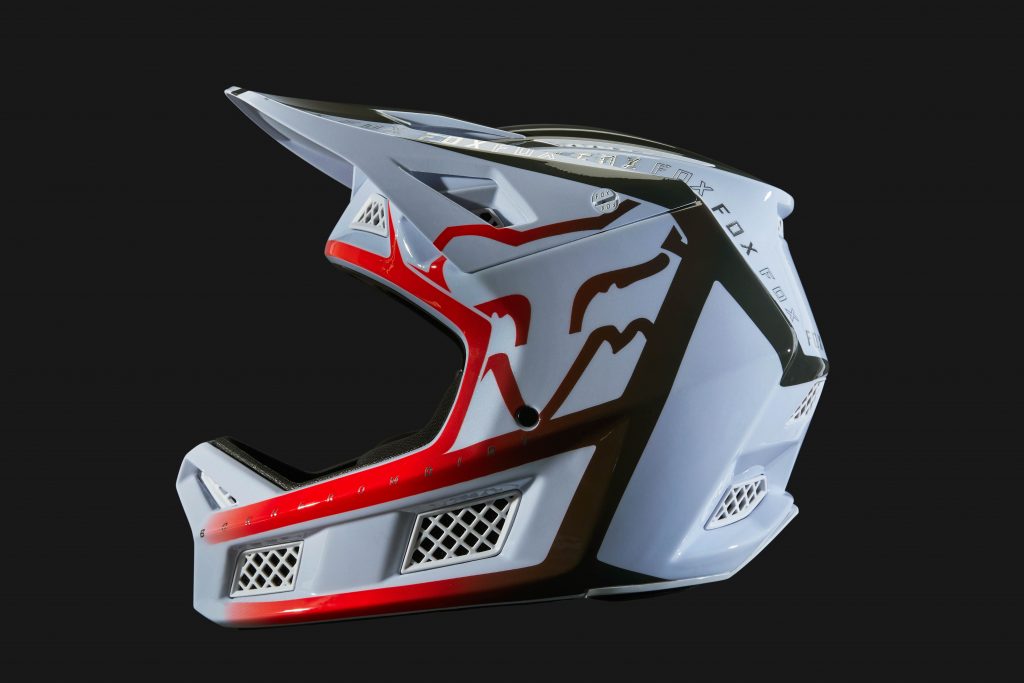 FOX RACING INTRODUCES NEW RAMPAGE PRO CARBON HELMET
All Fox Racing Premium Helmets Feature MIPS Safety Technology
August 26, 2021 – Irvine, CA – Fox Racing, the global leader in motorcycle and mountain bike safety equipment and apparel, is proud to introduce our latest offering in pro-level full-face helmets, Rampage Pro Carbon (RPC). Retaining its lightweight carbon fiber shell construction, the new RPC features MIPS impact safety technology along with several updated features.
With the addition of the all-new RPC, MIPS technology is carried throughout the entire mountain bike range of premium helmets, including the Speedframe, Dropframe, and Proframe. The MIPS protection system helps reduce rotational motion by absorbing and redirecting energies and forces otherwise transmitted to the brain. This partnership further proves our dedication to premium safety for all riders, from trail to freeride and downhill.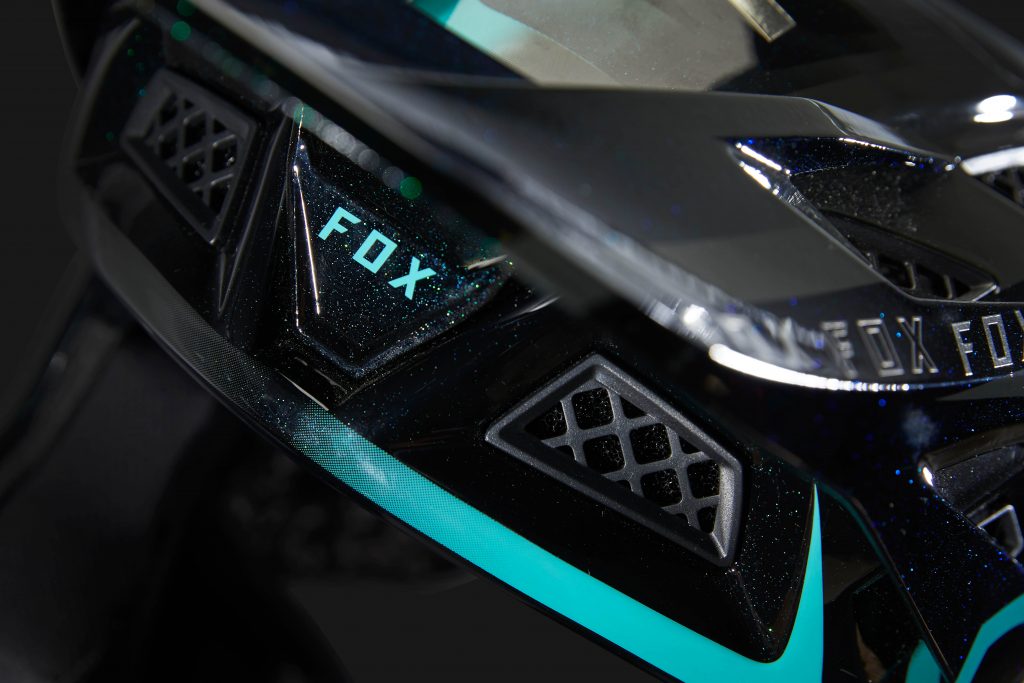 Riders like Cody Kelley provided valuable input for the RPC helmet. Check out the FOX MTB | RPC video for an inside look at the new design:
Along with the single-piece carbon fiber shell, other key features include dual-density, In-Mold Varizorb EPS foam to balance weight with performance, breakaway visor screws to sheer off on impact and further reduce rotational forces, and a removable, washable X-Static comfort liner and cheek pads, resulting in best in class safety and fit.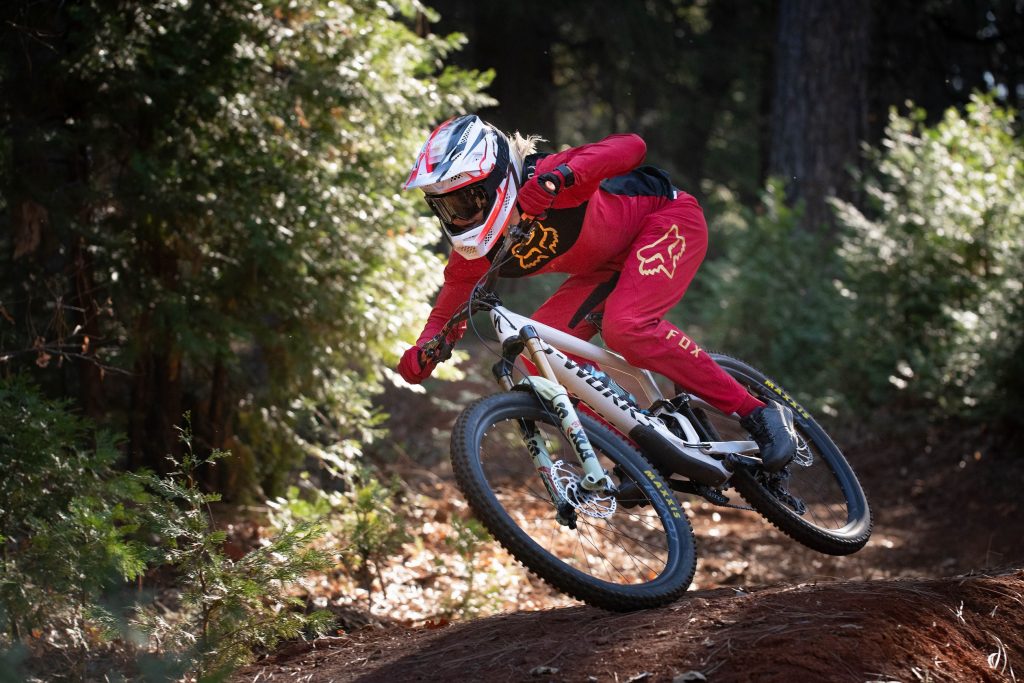 Look for all Fox athletes competing at the World Championships to be wearing the new RPC, including Loic Bruni, Tahnee Seagrave, Jackson Goldstone, and Laurie Greenland.
For more information, go to www.foxracing.com.
FOX RACING RAMPAGE PRO CARBON
Proof is on the Podium
When every second counts, you can't argue with gravity. Designed for the toughest of World Cup runs, the Rampage Pro Carbon Helmet is full-face, full-gas, and packed with race-ready features and technology that'll keep your head in the game and your safety on speed dial. Lightweight performance and protection for all your downhill runs—you can't argue with that either.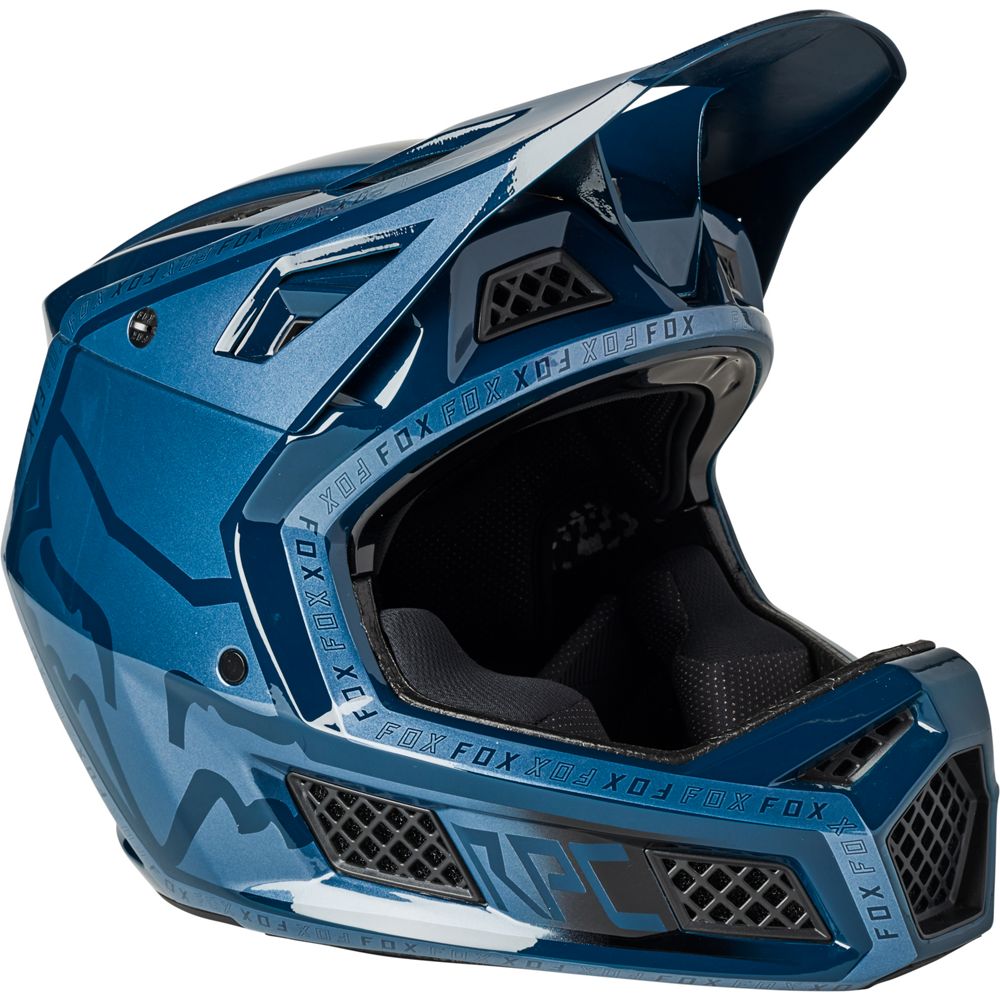 Technical Specs
MIPS added protection system is meant to reduce the rotational motion when implemented in a helmet by absorbing and redirecting energies and forces otherwise transmitted to the brain • Breakaway visor screws are designed to sheer off at impact to reduce rotational forces
Dual-density, In-Mold VarizorbTM EPS balances weight with performance and is meant to provide improved protection by spreading forces over a wider surface area
Lightweight carbon fiber shell construction
Injected Mesh vent screens maintain superior ventilation and airflow while shielding the rider from dirt and debris
Removable, washable X-Static® comfort liner and cheek pads are antimicrobial and manage odor while wicking moisture away from the head
Meets EN 1078, CPSC 1203, AS/NZS 2063, and ASTM F1952
EPS, Carbon Fiber, Fiberglass, Nylon, Polyester
Price: $499.95
Sizes: S, M, L, XL
Colors: Dark Indigo Navy, Black/Teal, White, Atomic Punch Orange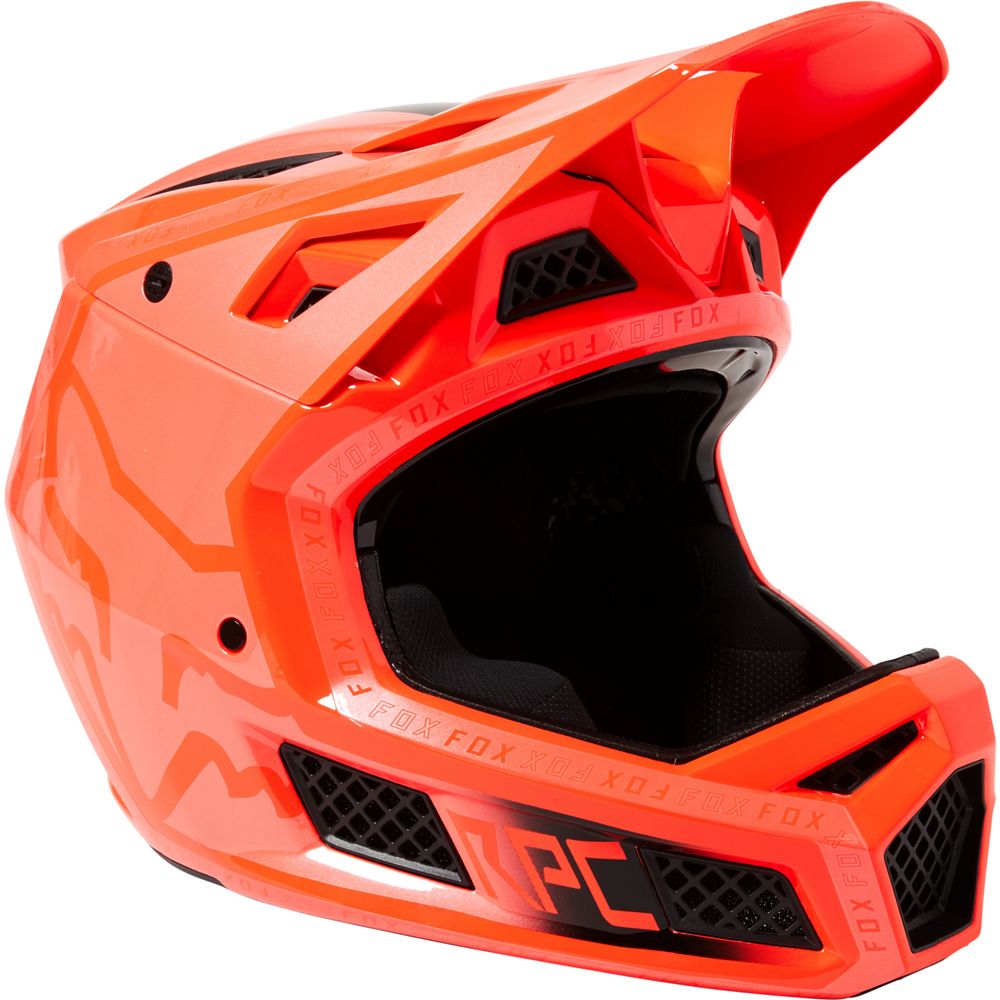 About Fox
For over 4 decades, Fox Racing has been the global leader in motocross and mountain bike gear and apparel. Fox outfits the world's best competitive action sport athletes and enthusiasts with products that combine innovation and style, rooted in the brand's original competitive motocross spirit. The company is based in Irvine, California, with offices, retail stores, and an international roster of sponsored athletes, located around the world.
Social Media
Instagram – https://www.instagram.com/foxracing/ / https://www.instagram.com/foxmtb