Cover Photo: Farina -Black Snake Recon – Photo Giacomo Podetti / Val Di Sole
It's that time of year again, World Championships. This year the special race takes place at Val Di Sole, Italy. Riders have an equal chance to be World Champion and it'll be a great race with all the talent in the field this year.
FOX steps up to get everyone excited about the 2021 race with some pit coverage and chit chat.
Val Di Sole has teased out the downhill track with videos from Troy Brosnan and Greg Minnaar onboard the Black Snake track.
Where can you watch the live races? (Note there are geo restrictions)
https://www.redbull.com/int-en/events/uci-mountain-bike-world-championships-val-di-sole
Eurosport (Europe)
RedBull TV (Selected Countries: https://www.redbull.com/int-en/events/uci-mountain-bike-world-championships-val-di-sole/
RAI (Italy)
VRT (Belgium)
CT (Czech Republic)
DKTV2 (Denmark)
L'Equipe TV (France)
ZDF (Germany)
NOTV2 (Norway)
TVP (Poland)
SKRTV (Slovak Republic)
TVE (Spain)
SSR (Switzerland)
BBC (UK)
ESPN (Latin America)
Supersport (South Africa)
SBS (Australia)
FOX (Australia)
Sky (New Zealand)
ASTRO (Malaysia)
Starhub (Singapore)
Truevision (Thailand)
The Course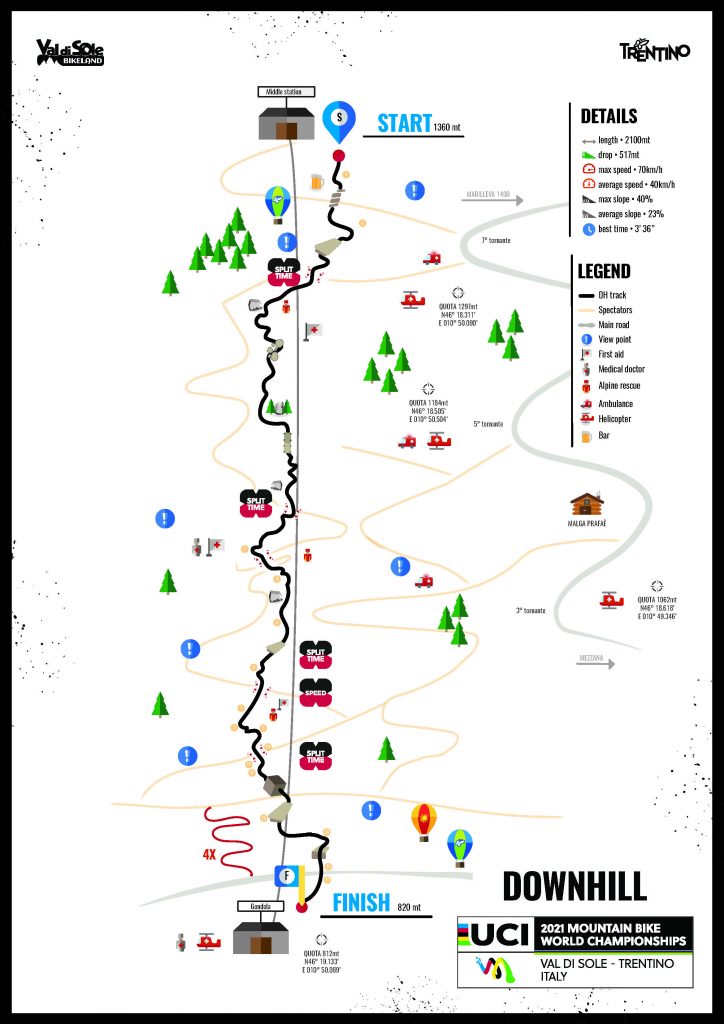 THE PROGRAM
Wednesday, August 25th
• 12.30 CET – Team Relay
Thursday, August 26th
• 11.30 CET – Cross Country JR Women
• 13.30 CET – Cross Country JR Men
• 17.00 CET – Short Track Women
• 17.45 CET – Short Track Men
Friday, August 27th
• 15.00 CET – E-MTB Women
• 16.45 CET – E-MTB Men
• 20.45 CET – Four Cross (Women & Men)
Saturday, August 28th
• 09.00 CET – Cross Country U23 Women
• 10.45 CET – Cross Country U23 Men
• 13.00 CET – Cross Country Elite Women
• 15.45 CET – Cross Country Elite Men
Sunday, August 29th
• 09.25 CET – Downhill Junior Men & Women
• 12.50 CET – Downhill Elite Women
• 14.10 CET – Downhill Elite Men
Entry lists for World Championships
Elite Men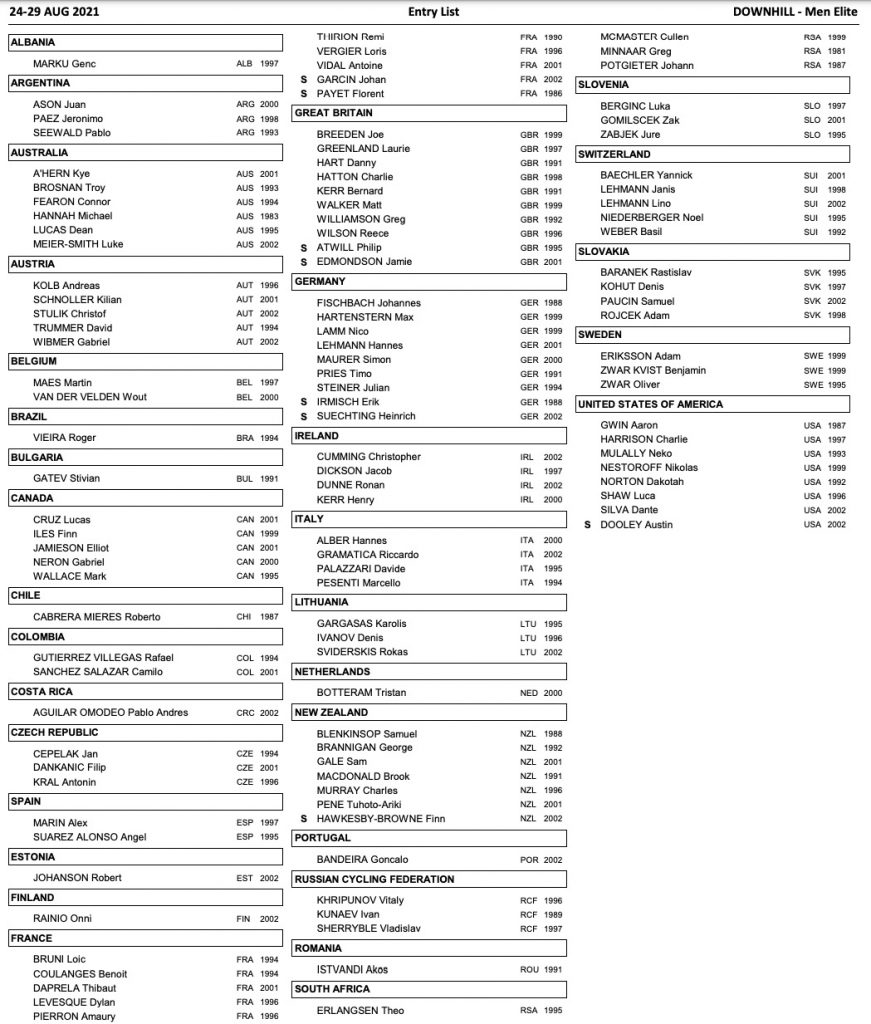 Elite Women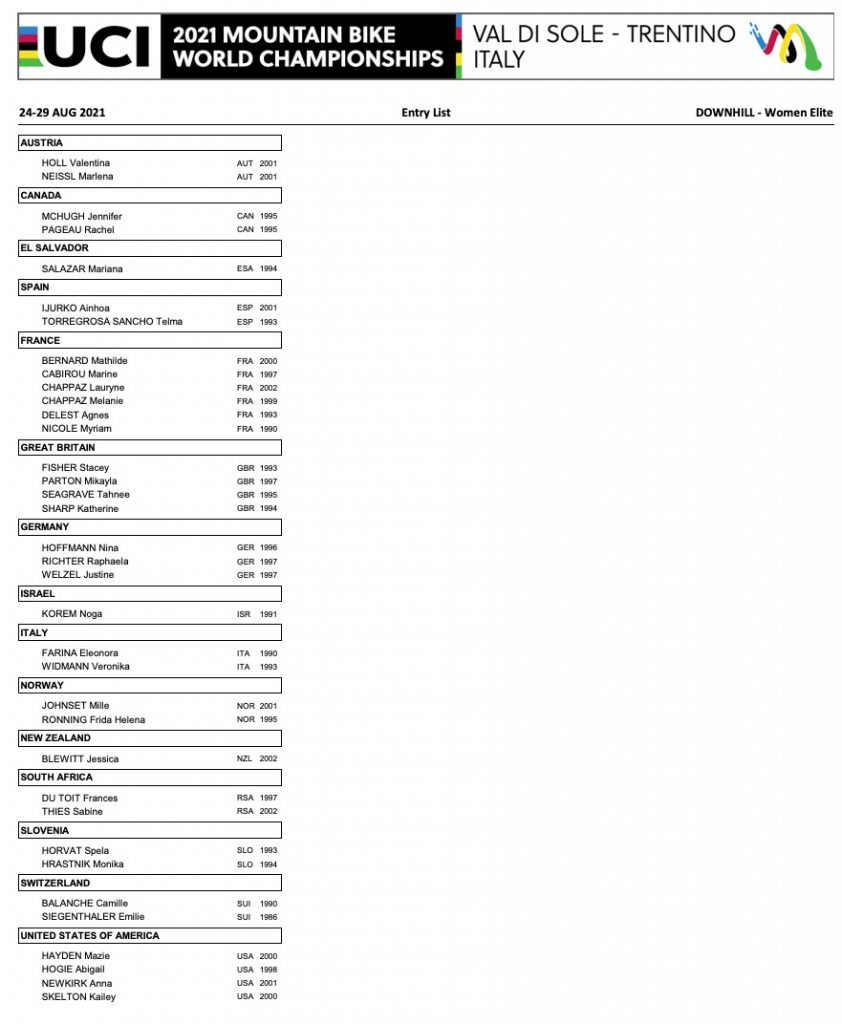 Jr Men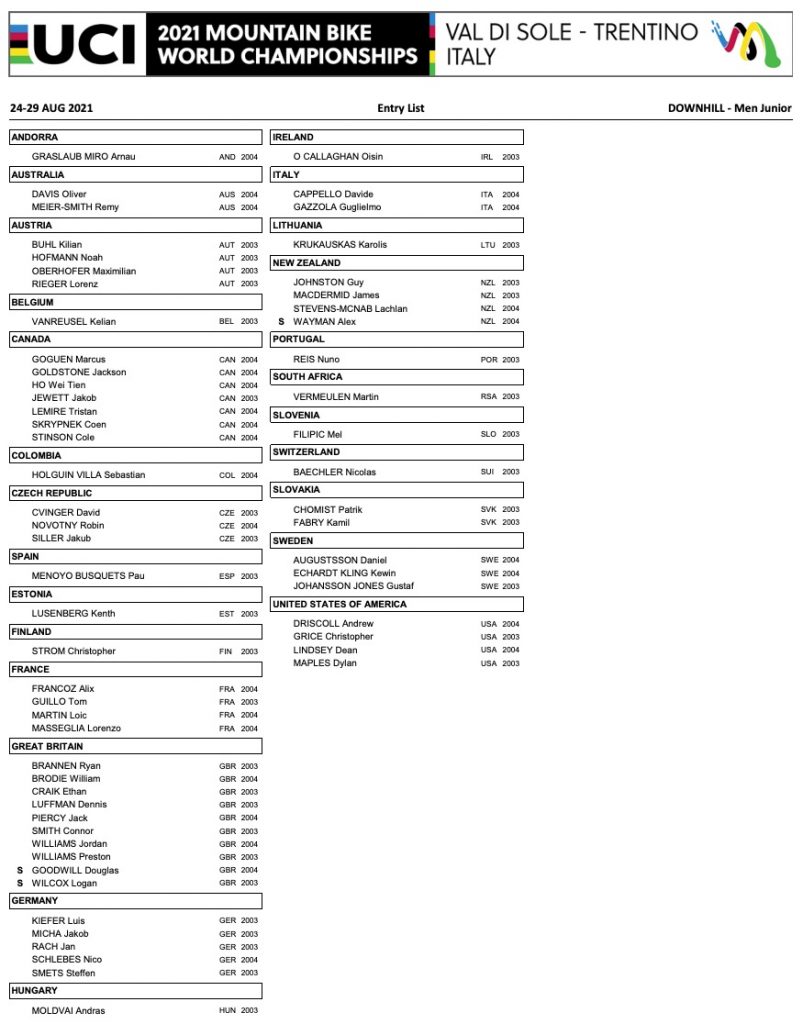 Jr Women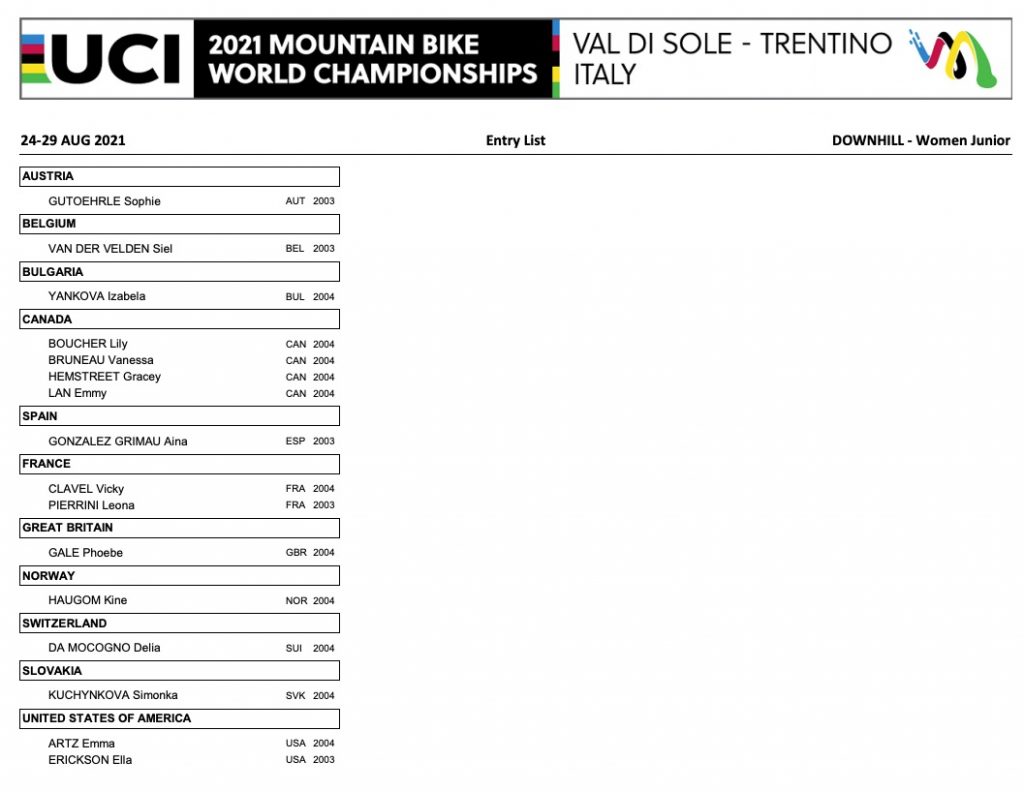 Relive the muddy 2020 World Championship race at Leogang with the video below to get excited about the 2021 race