Welcome to our day 1 coverage of the Big Gear Show. All of the exhibitors set up a great space for retail attendees to view, test, and interact with top industry brands.
2020
2020 was a very interesting year and many of the logistical delays in the bicycle and outdoor industry continue to be strained in a number of ways. Between the challenge of shutdowns globally, supply chains, and product development the cycling industry continues to push through new challenges as a result.
In 2020 more people became engaged in the world of outdoor sports, exercise, and recreation. Bike shops have been struggling to deliver bikes that customers demand but things are getting better.
Below we recap some of the products we were able to experience during day 1 of the Big Gear Show.
Uncharted Supply Co
With 2020 in the rearview mirror, it seemed fitting to start our day 1 coverage with Uncharted Supply Co. They embody survival and preparation. #DontDie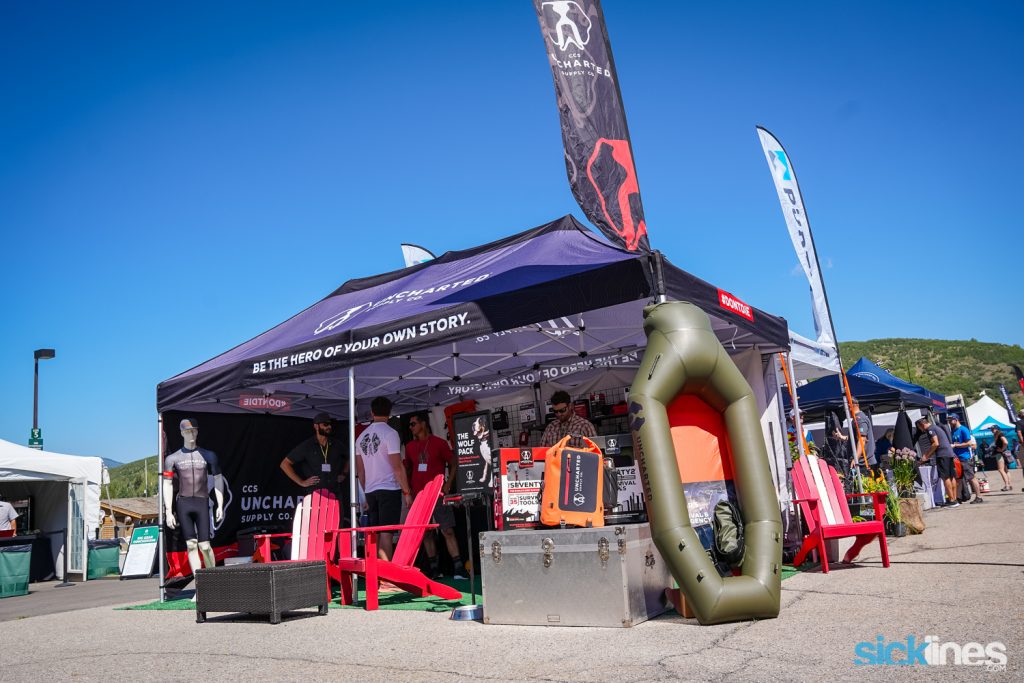 While a lot of their products appeal to those seeking to create bug-out or survival kits, they offer a lot of products that everyday cyclists can benefit from.
Being prepared when an injury happens on or off the bike can be crucial and Uncharted offers a number of products to help in a wide range of scenarios.
While you may be able to source some of these individual pieces cheaper, their intelligent packaging and format make for a compelling purchase even for survival gurus.
Triage Kit
The Uncharted Supply Co $38 Triage Kit offers key items cyclists could often need to tend to an injury on the trail or at home that easily fits in a pocket, the back of a jersey, or a bag.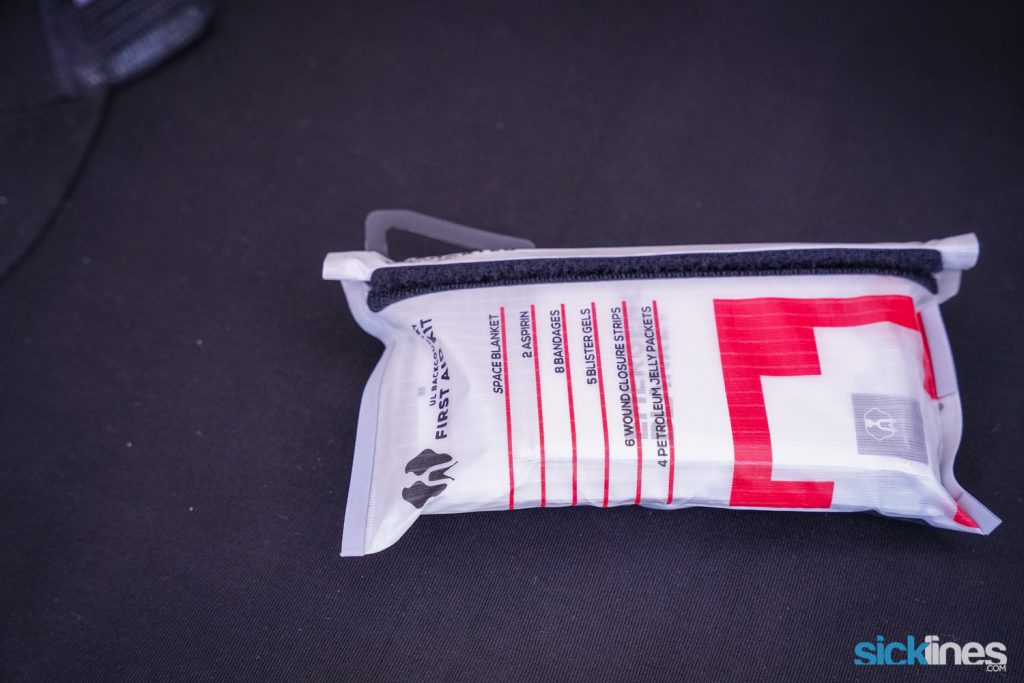 Contents include neatly organized items like duct tape, aspirin, band-aids, blister gel packs, petroleum jelly packs, wound closure strips, and much more in a small 7.5″ x 3.25″ x 1.5″ compressible pouch.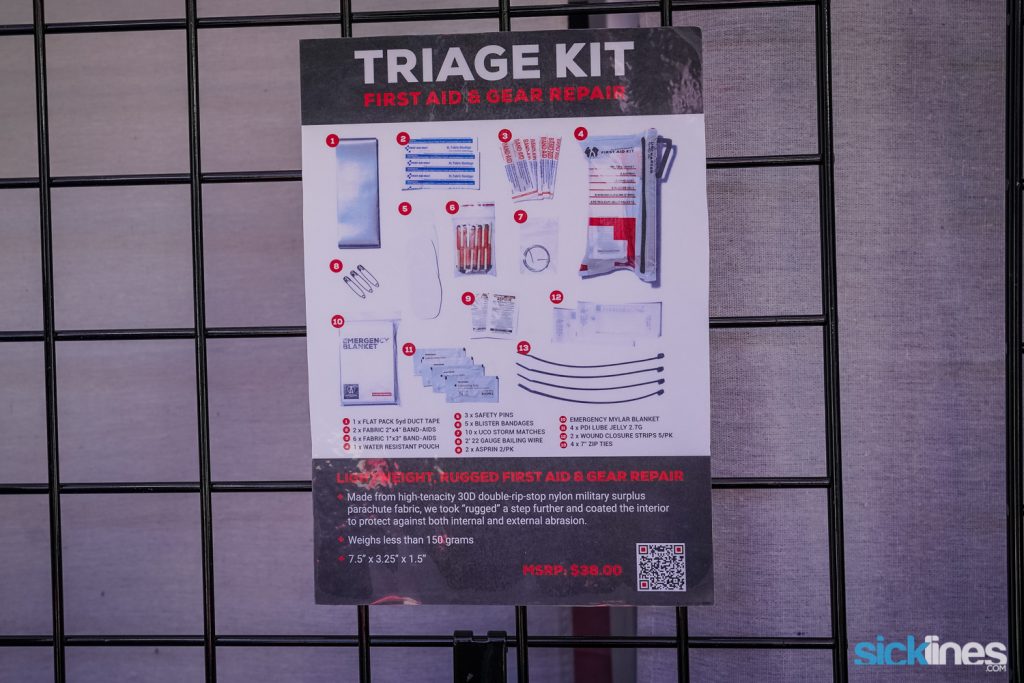 First Aid Plus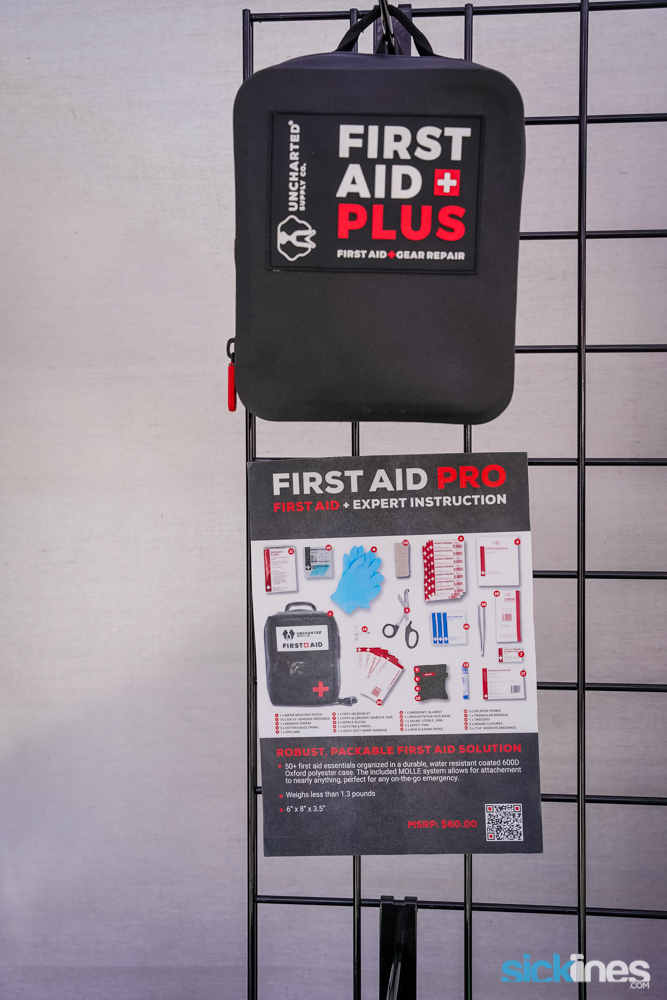 Stepping things up from there, the First Aid Plus is a great kit that works great for home, van first aid kits, or any vehicle for that matter. The velcro backing is a great touch for alternative mounting options. Everything is well marked so anyone can find what they need without an Indiana Jones style map.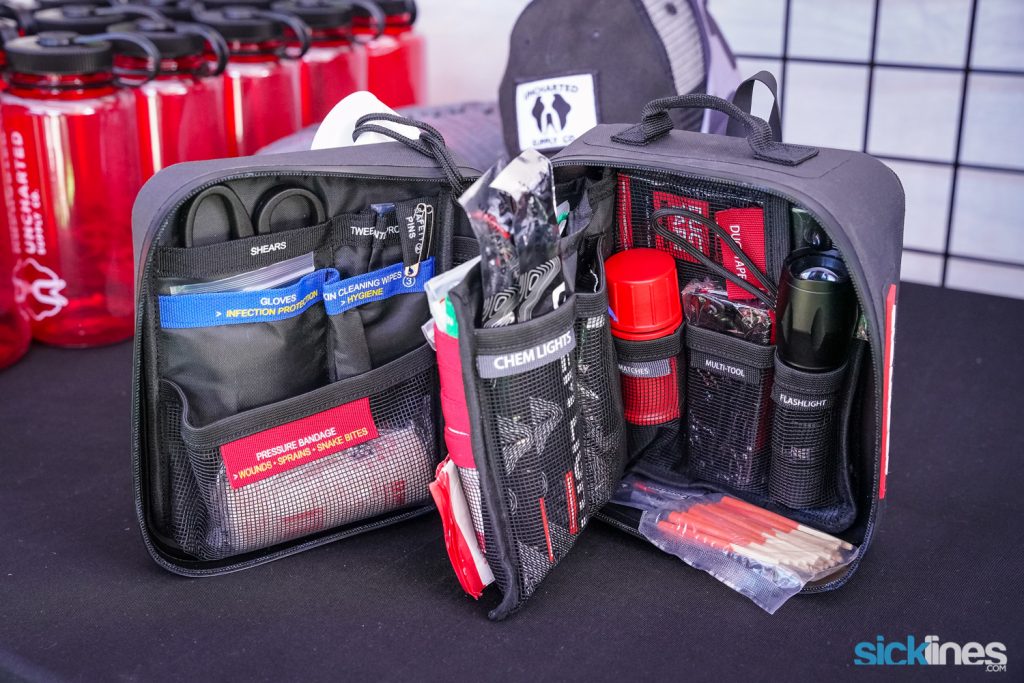 Battery Jumping Packs – Athena and The Zeus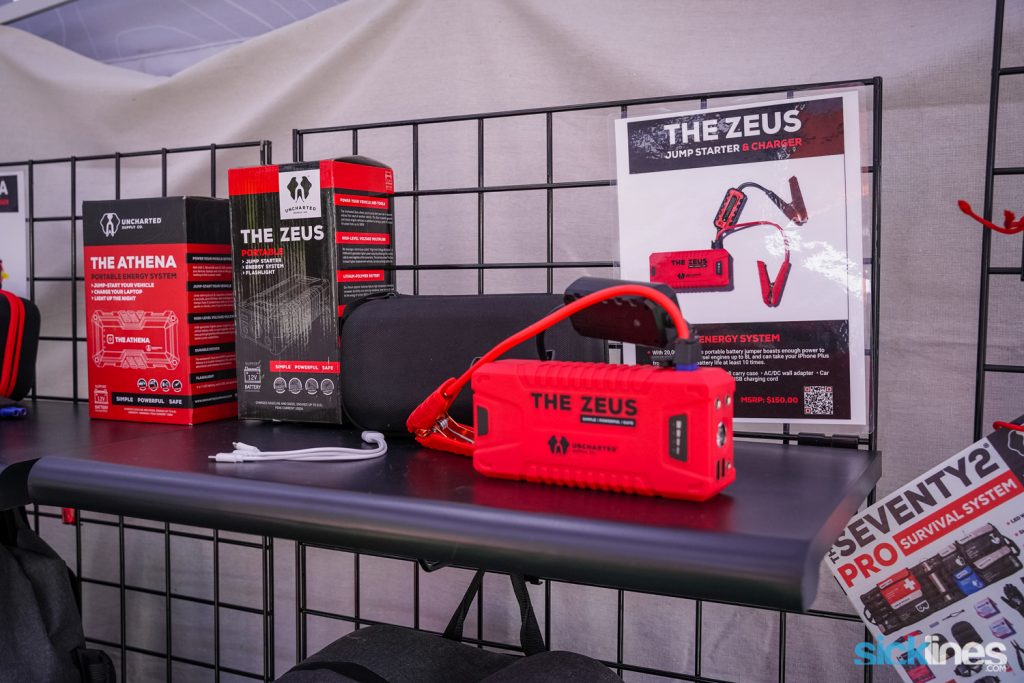 Having a small jump pack is a great addition to any vehicle or home. Their newest Athena model offers some additional features like USB-C laptop charging, IP67 waterproof, and it can start big vehicles (up to a 6L engine). These packs also offer a built-in LED flash light, USB ports, and more in a 16000mAh Athena model or 20,000 mAh Zeus model.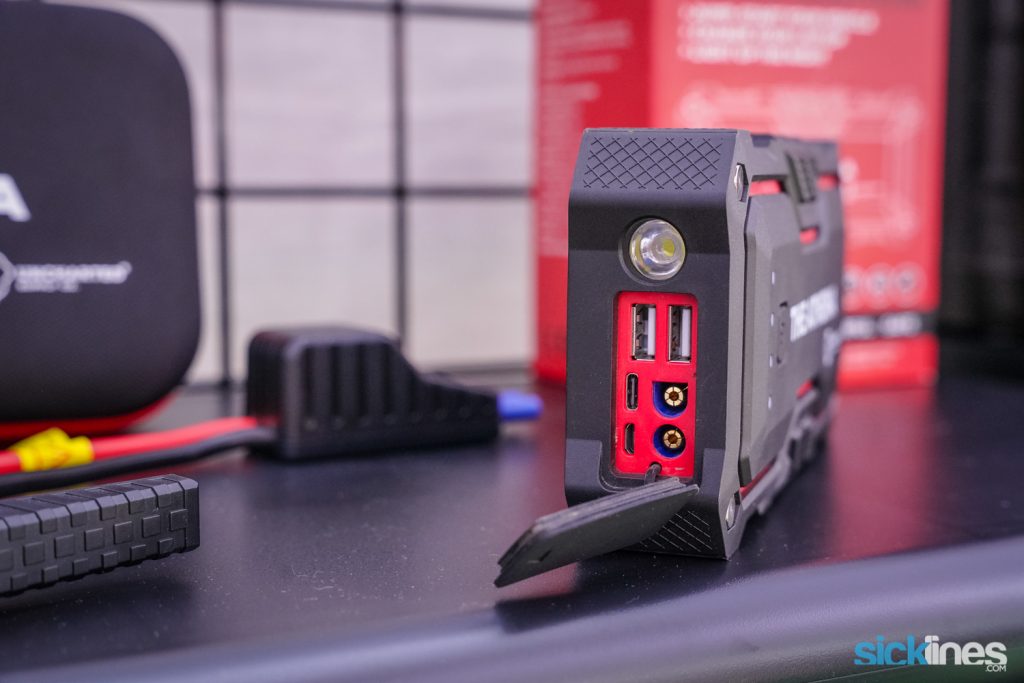 Rapid Raft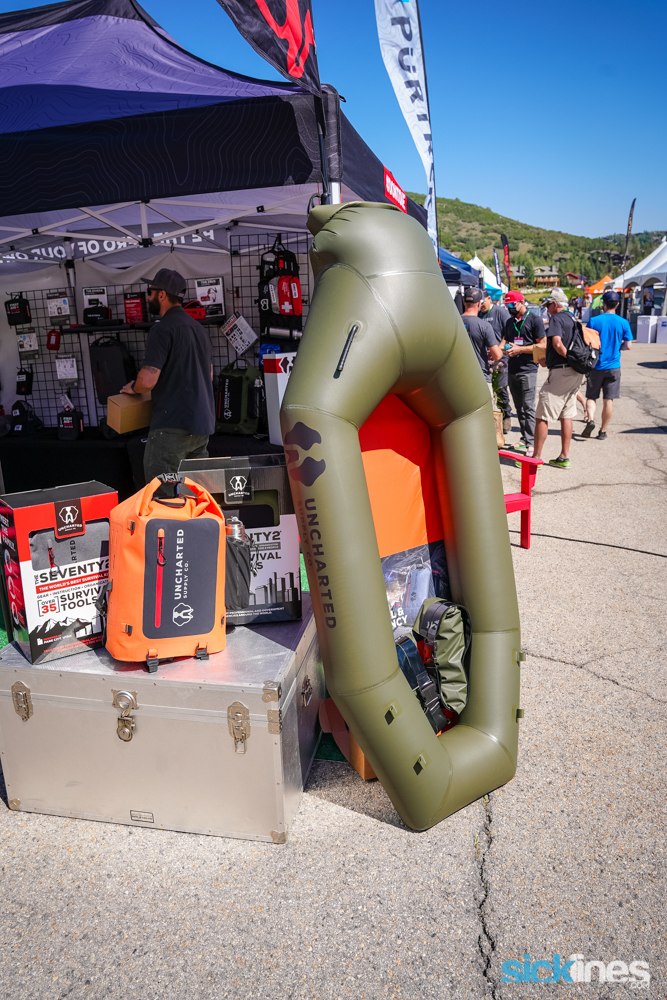 If you enjoy compact quick inflatable rafts for recreational usage in bike packing, fishing, or camping, the updated Rapid Raft packs down well and has new tweaks like the light-colored base and improved air retention to name a few.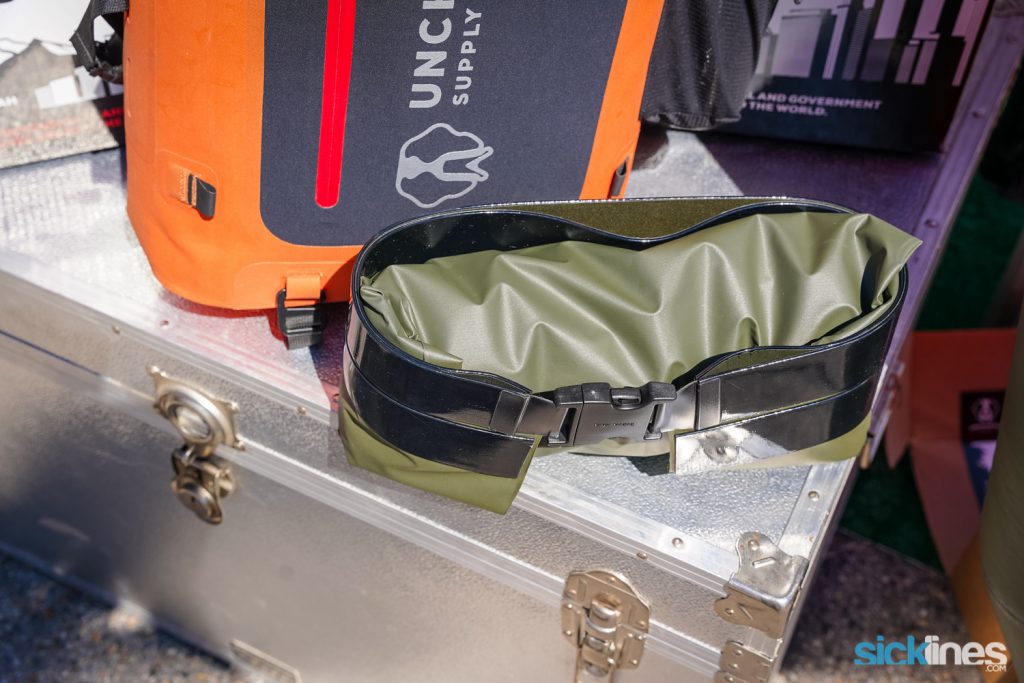 The Wolf Pack (Dog Collar)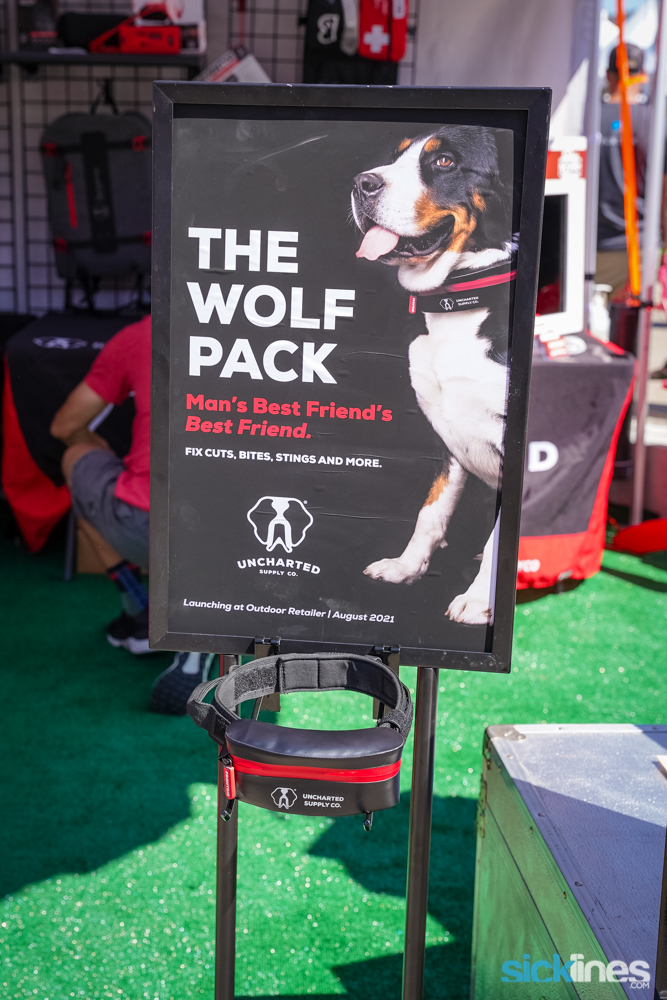 If you've got a furry dog member in your life, the Wolf Pack is something they've developed to make sure your pet has what it needs in case of an injury right on their collar.
Integrated doggie bag dispenser, grab handles, magnetic closure, and plenty of survial goodies to ensure you can patch your dog up from abrasions, bites, stings, and more.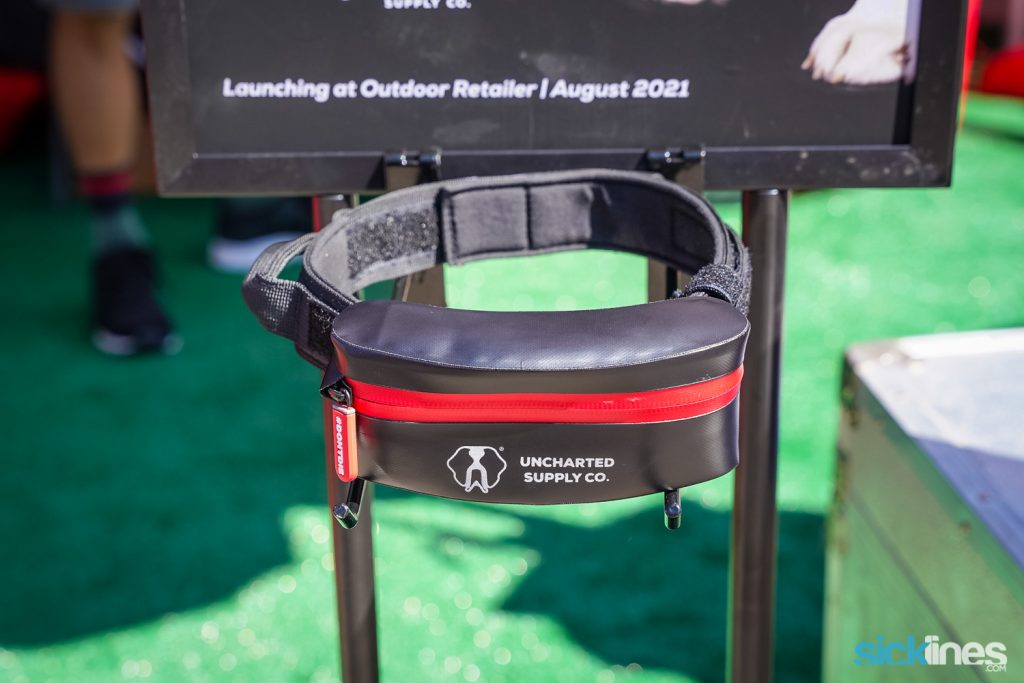 Seventy 2 Pro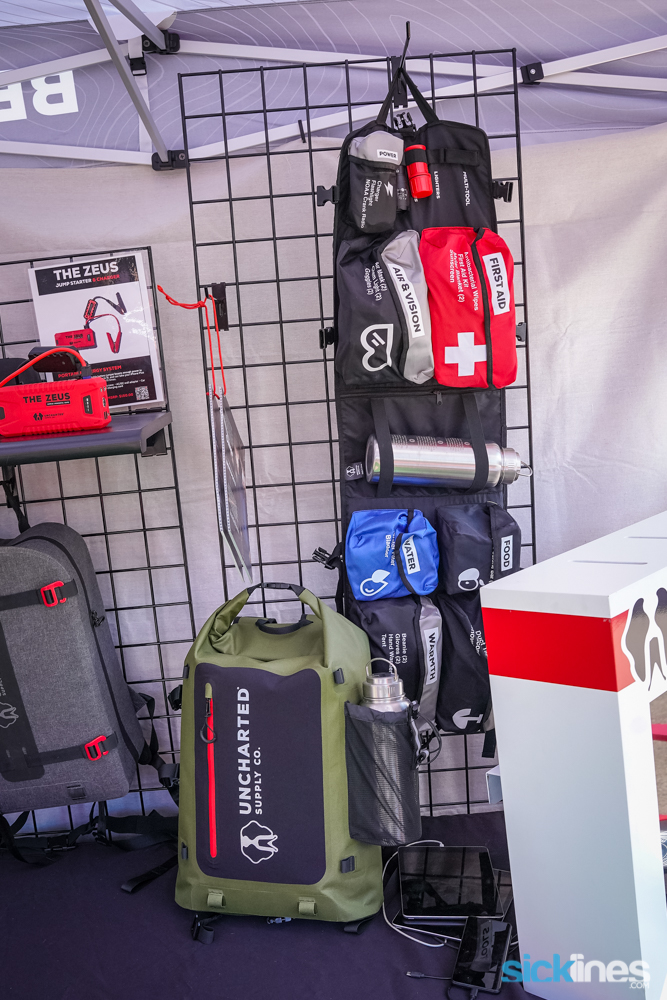 Rounding out the highlights is the Seventy 2 Pro system that offers a lot more survival and emergency amenities. Everything you see above in the black roll amazingly fits in the green backpack. The Seventy 2 Pro is a solid survival kit you can leave at your home or truck for when an emergency arises. Uncharted offers additional survival system packs in smaller configurations as well.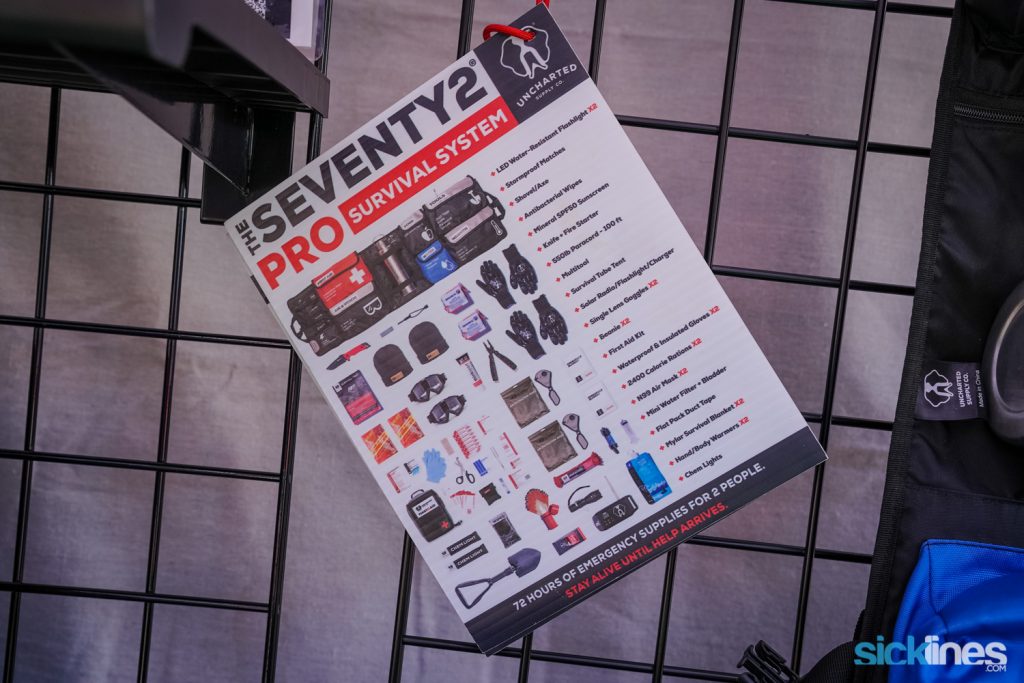 Below you can see some of the additional survival pieces including a soon to arrive hip pack that is quite modular to suit cycling, adventuring, hiking, climbing, and more.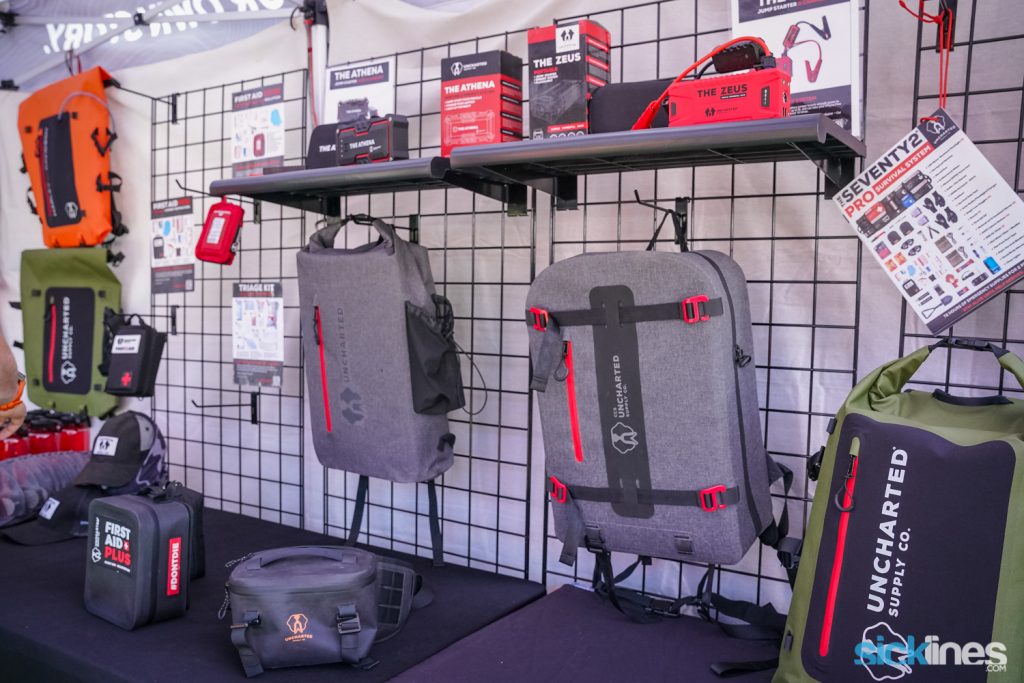 Learn more about their products at https://unchartedsupplyco.com/
CamelBak
CamelBak is well known for its hydration packs and they've recently expanded its lineup into drinkware and coolers. They're developing new products that are more eco friends and recycled through their REPURPOSE program.
They've got some new colors coming to their drinkware lineup as you can see on the bottle and Horizon Stainless Steel Wine Tumbler below. The CamelBak cap also offers a quick way to get a sip with a quick press of the side latch while ensuring a tight fit so your beverage doesn't spill.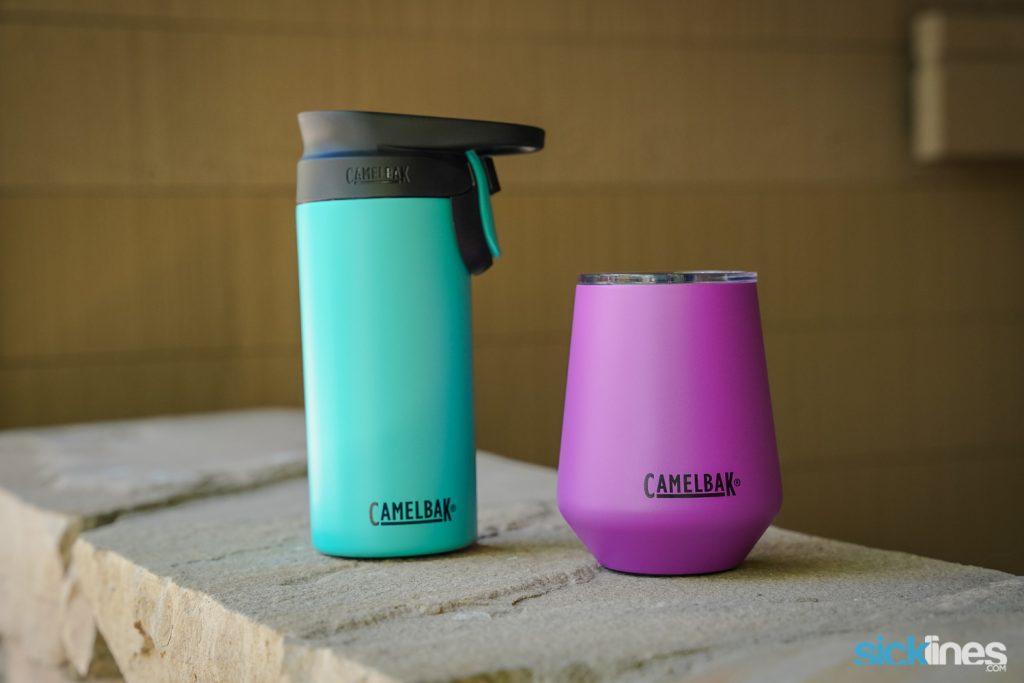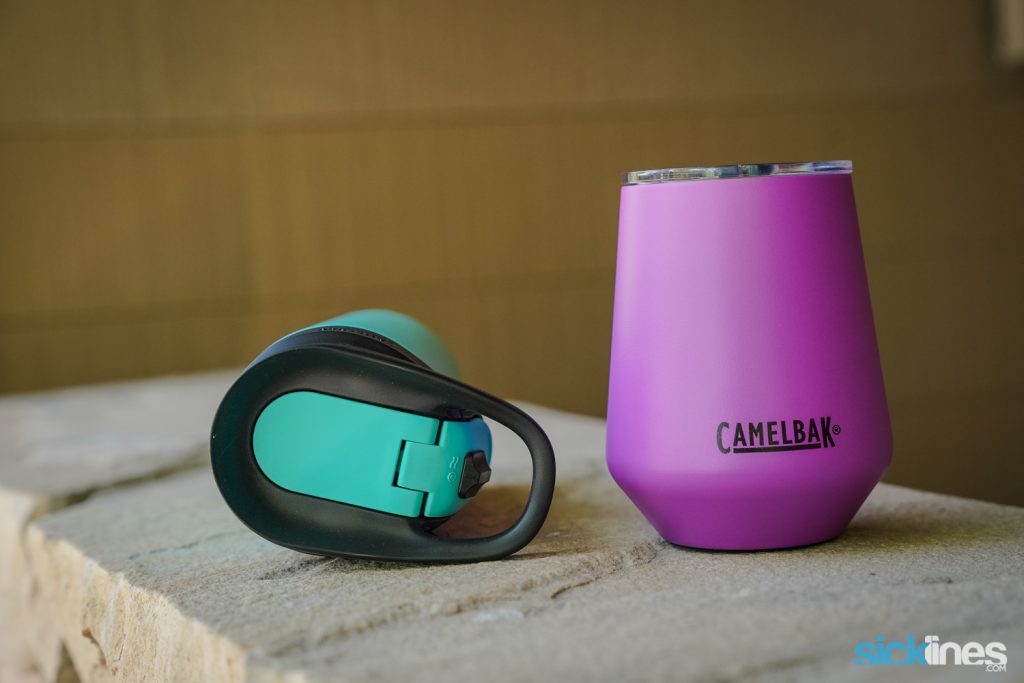 CamelBak ChillBak24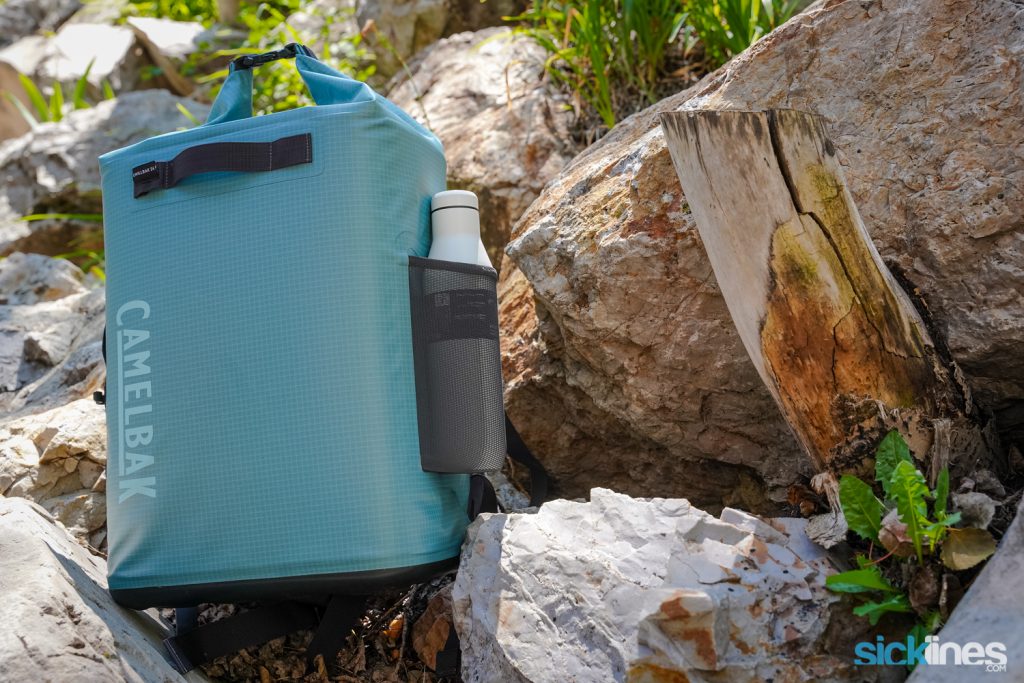 One surprising new product we saw from CamelBak was their ChillBak24. This backpack-style cooler has a lot of neat features including a dry bag closure at the top, grab handles where necessary, side pockets to help store you phone or wallet, and of course space inside to keep your 24 drinks cold.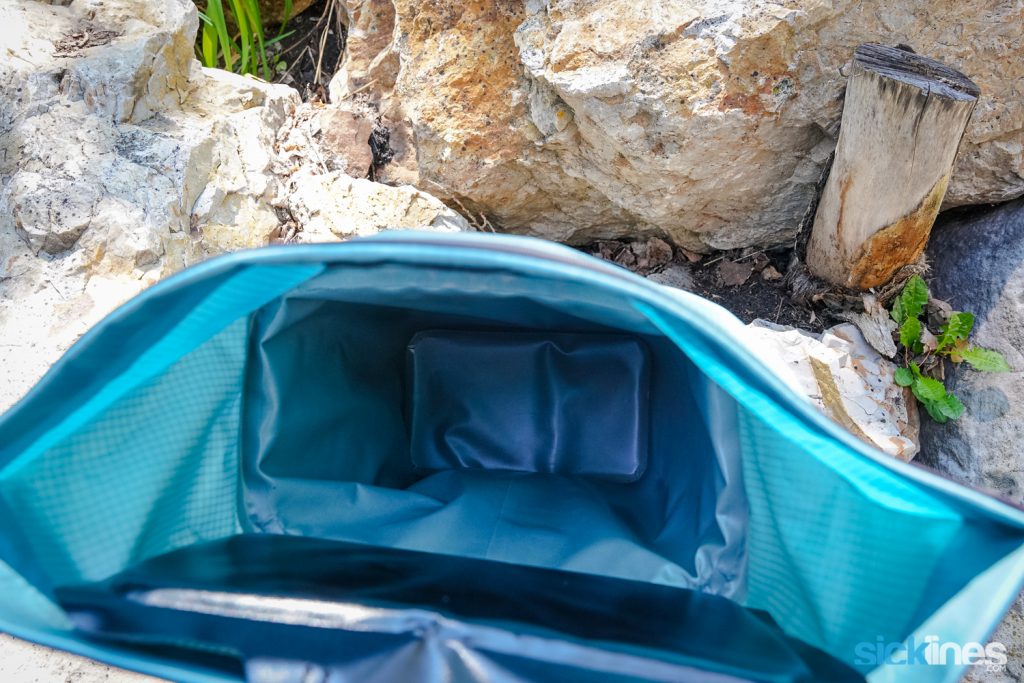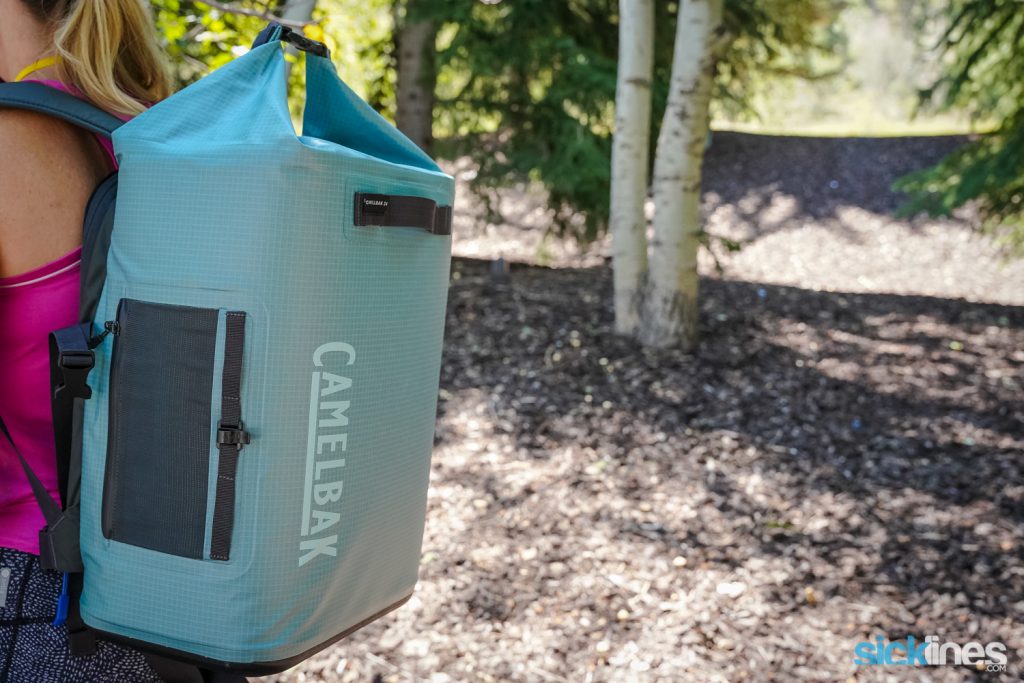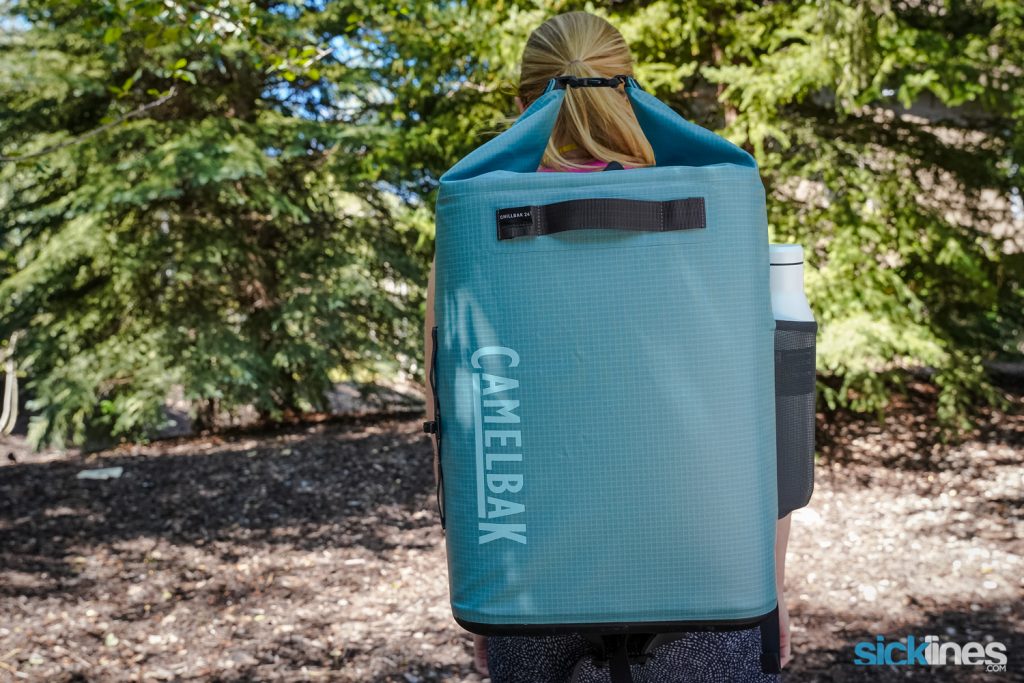 The back opens up with a zipper to expose an additional space for water storage too. There's plenty of water storage for you and your friends so you don't need to waste space in this cooler for water bottles.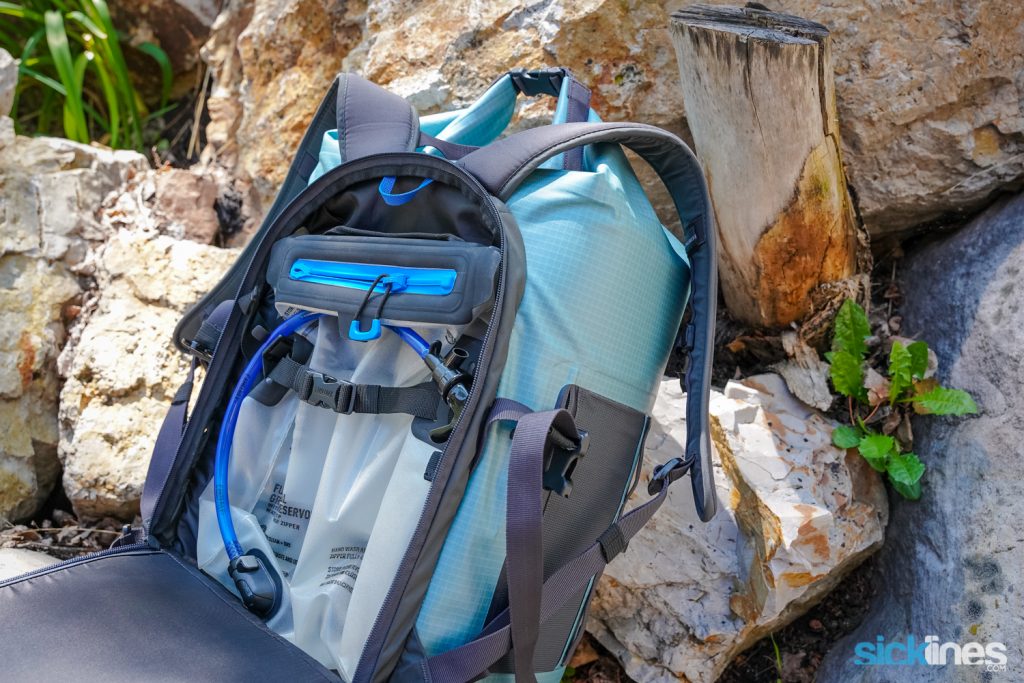 Speaking of cold beverages… Outside PR also had some of this tasty non-alcoholic IPA from Athletic Brewing Company based out of Stratford, CT. Beverages like these are becoming more and more popular. These beverages have come a long long way and you'd be surprised if you haven't tried one yet to know that there isn't alcohol in these.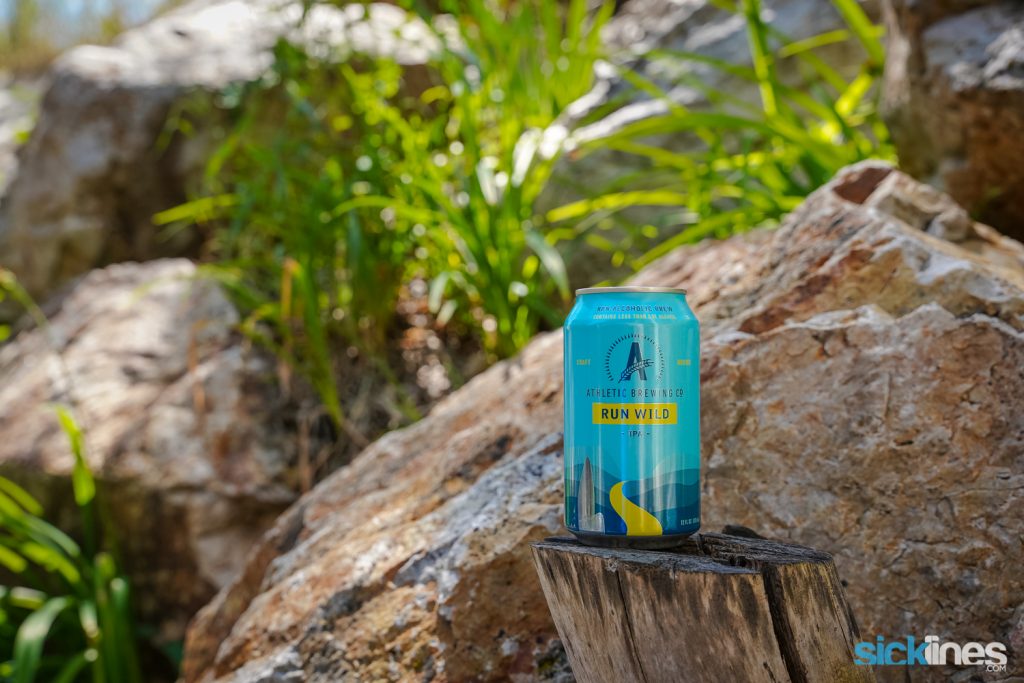 Forbidden Druid at Highway 2 (H2)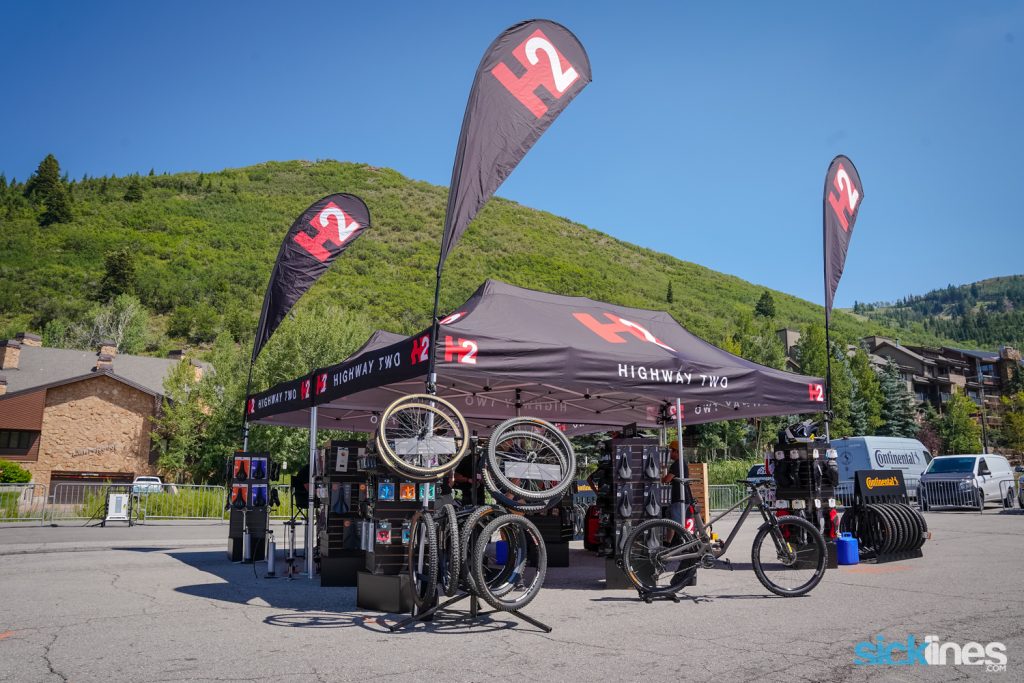 OK we're a sucker for a sexy bike and chances are you are as well. Highway Two had a Forbidden Druid GX displaying some of the brand products they distribute like 100%, fi'zi:k, Continental, Knog, Abus, and more.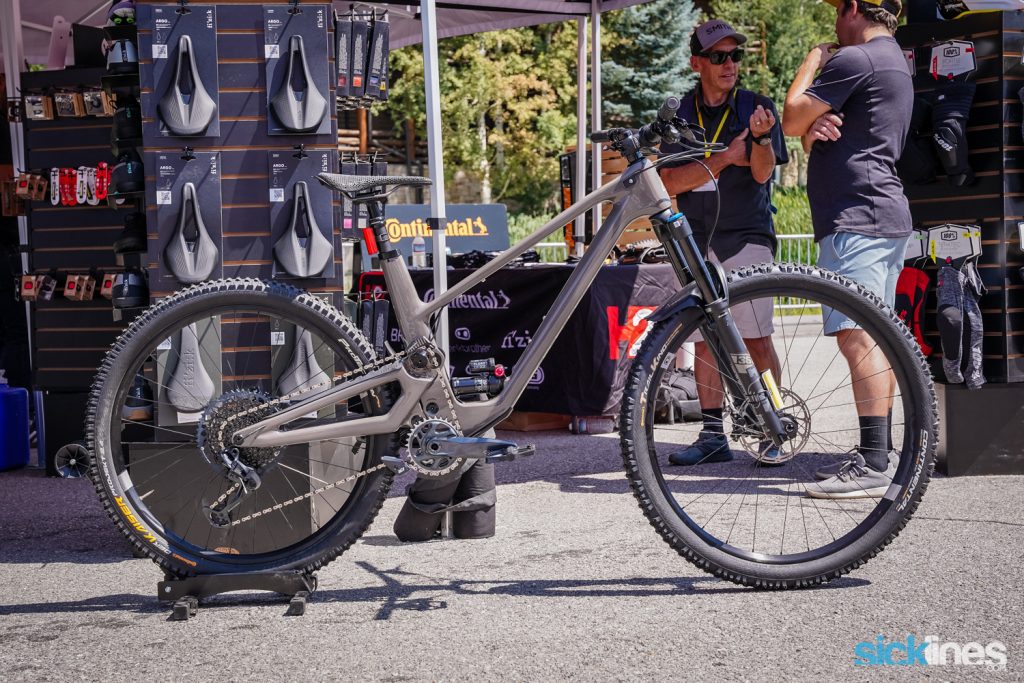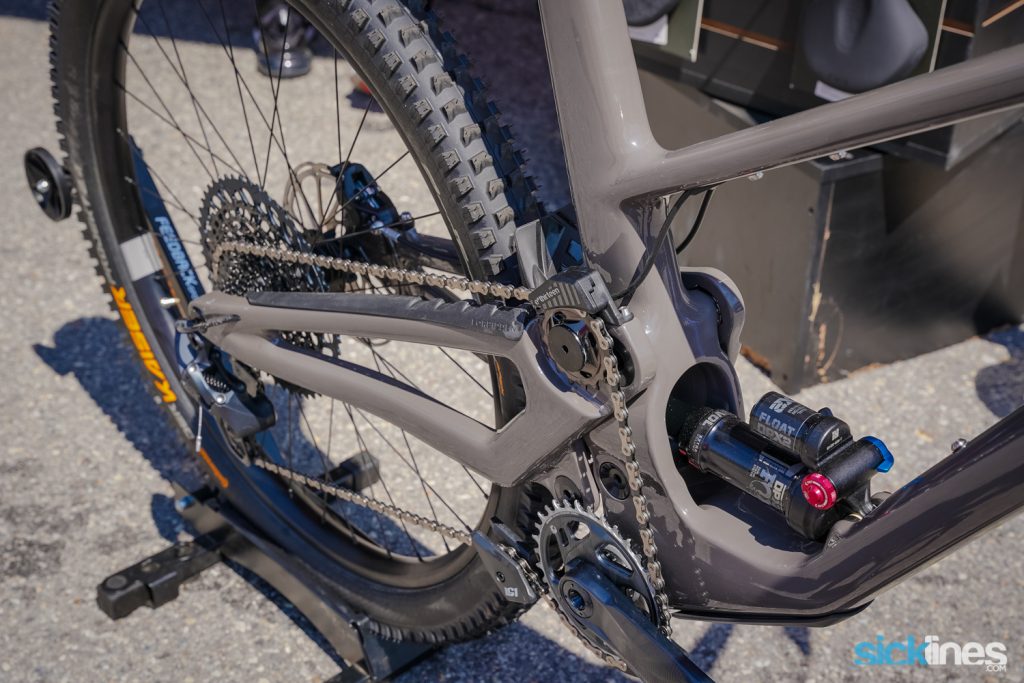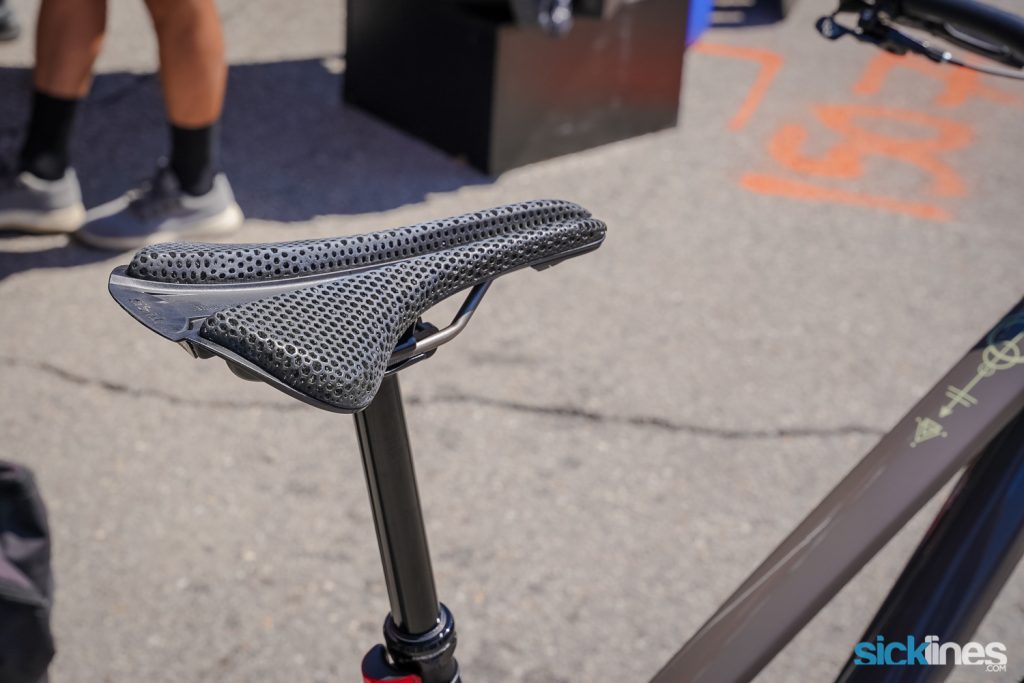 We've tucked a few extra pictures in the gallery at the bottom too so be sure to thumb through those if you like what you see.
Fat Chance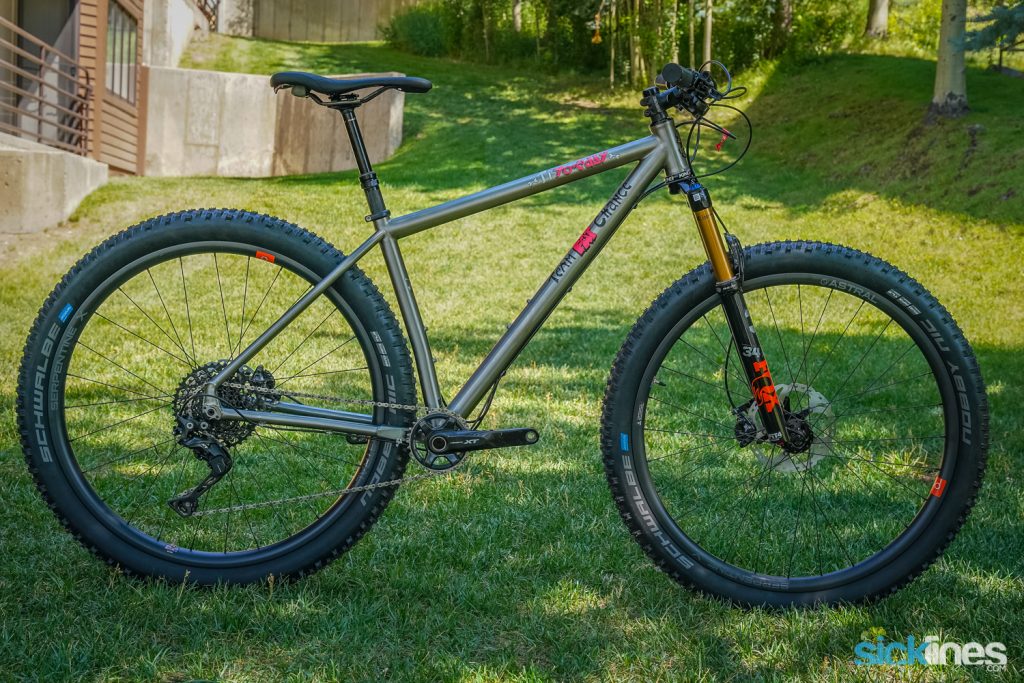 Fat Chance also had a beautiful-looking titanium Yo Eddy Ti priced at just over $3,900 for the frameset, that we're going to leave you with from some of our day 1 content. There are some additional images in the gallery at the bottom if you want to see more of this masterpiece.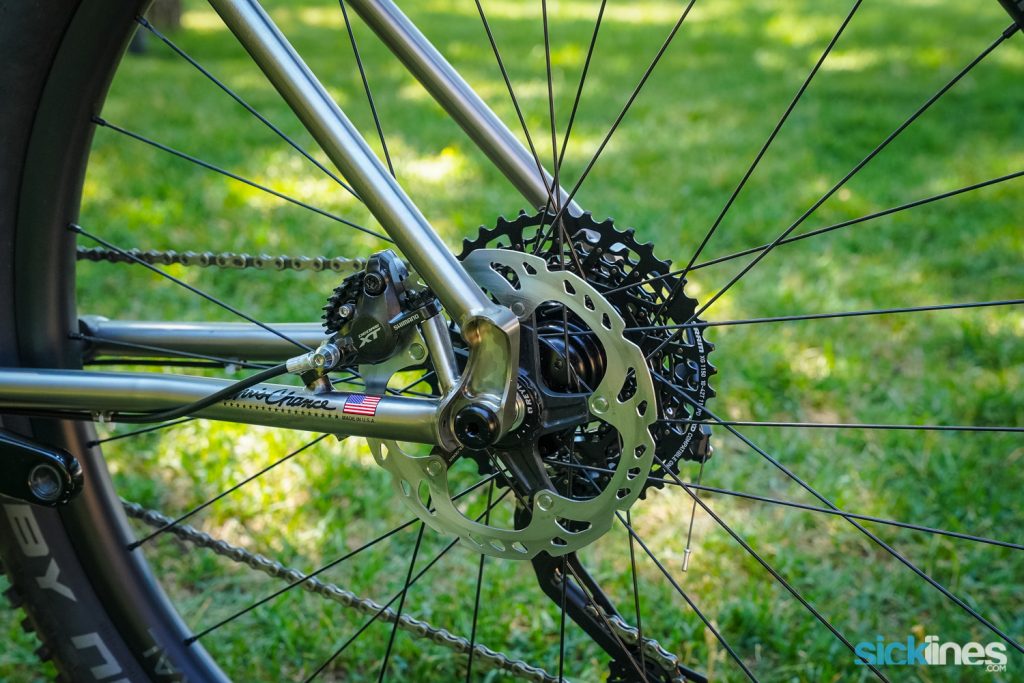 Stay tuned as we cover more content from The Big Gear Show.