PNW Components releases a new third generation of Range Handlebar and a Range Stem today. Details below from PNW.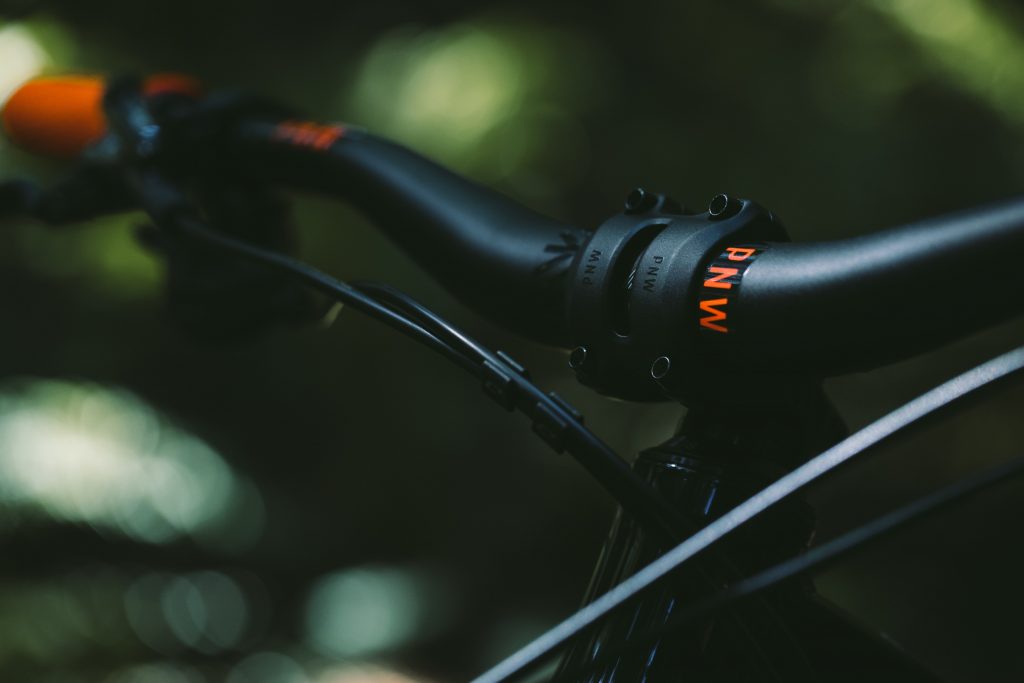 The Range Handlebar
We kept the best parts of our Range Handlebar and baked 'em into this new one. The tall rise and relaxed upsweep + back sweep are the essential ingredients to making all of your future singletrack sessions purely zen. The Gen 3 bars still feature a 10 degree back sweep and 5 degree upsweep, putting your arms and shoulders in a more relaxed position. And a 30mm rise in the bar means you won't be hunched over like those creepy scoliosis tests they used to give in gym class. Plus we went with our go to, carbon mimicking, 2014 Alloy to give you great compliance and durability.
UPSWEEP 5 degrees
BACKSWEEP 10 degrees
RISE 30mm
MATERIAL 2014 Alloy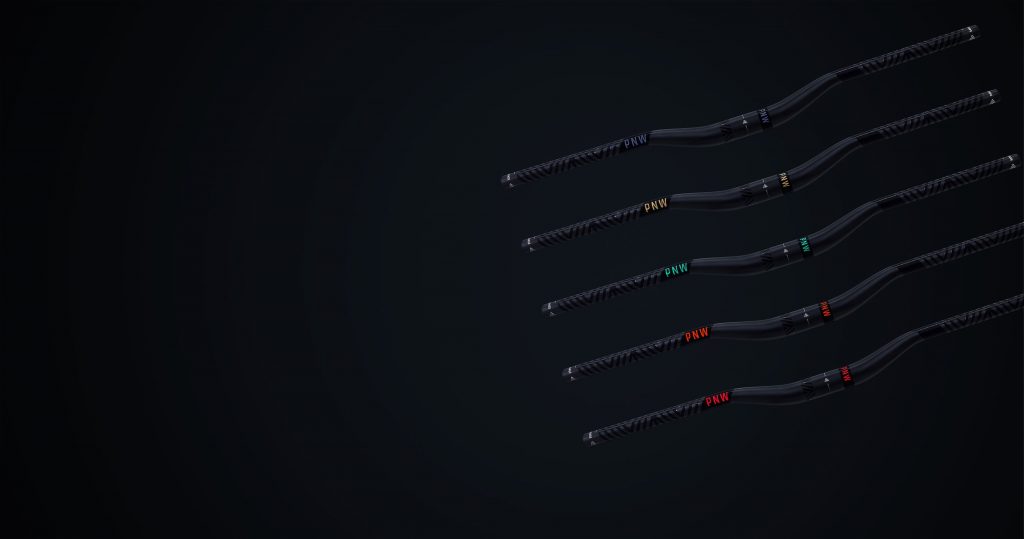 Range Handlebar

MSRP: $69.00 USD
Availability: For Sale Monday 7/19, at 9am PST
Diameters: 31.8mm / 35mm
Width: 800mm
Upsweep: 5 degrees
Backsweep: 10 degrees
Rise: 30mm
Material: 2014 Alloy
Colors

Really Red
Safety Orange
Seafoam Teal
Desert Dune
Cement Gray
BIGGER + LIGHTER?
But how? Science? Physics? Geometry? Engineers are crafty. By widening the width of the bar from 780 to 800, we're able to extend those butting profiles and remove unnecessary material, reducing the weight of the previous Range Handlebar by as
much as 25 grams
The Range Stem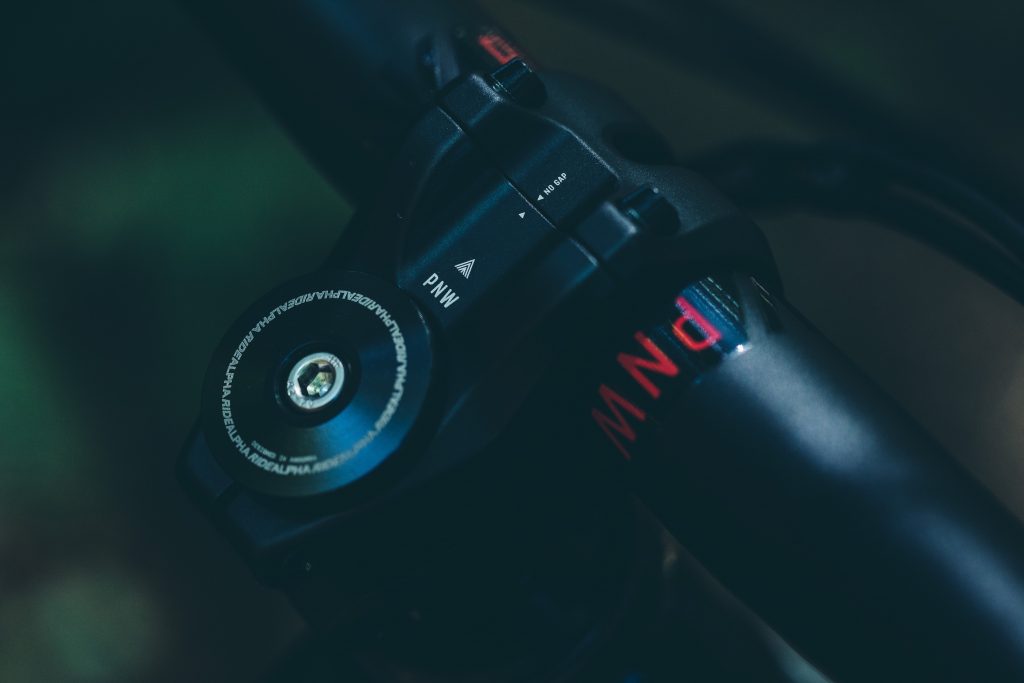 Range Stem

MSRP: $79.00 USD
Availability: Pre-Order opens Monday 7/19, at 9am PST – Expected to ship Early August
Diameters: 31.8mm / 35mm
Lengths: 40mm / 50mm
Material: Fully CNC'd 6061 Alloy
The ground-up redesign features a fully CNC'd body, machined from 6061 aluminum. It also dropped the quarantine weight by as much as 40 grams.
https://www.pnwcomponents.com/pages/range-handlebar-gen-3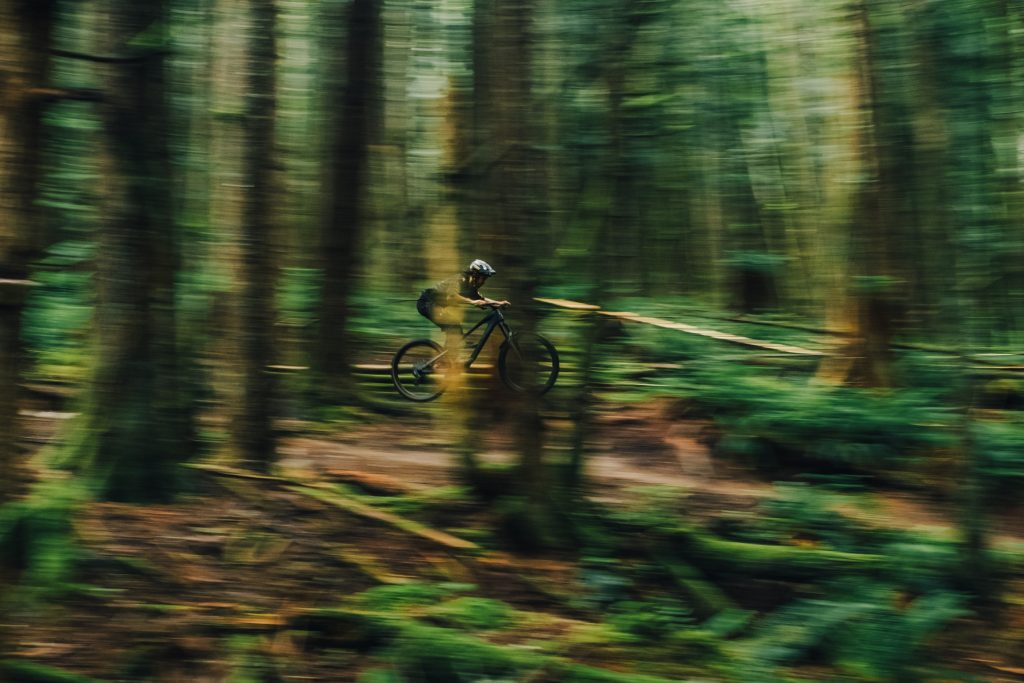 Note: As an affiliate we earn from qualifying purchases. Some of the links embedded in this article will guide you to Amazon or PNW Components on items for which we may receive a commission on your purchase to help support and grow this website you're enjoying.