Norton, Skelton, Swenson, and Blunk win Elite National Titles
Downhill and Short Track races went down on Day 7 of Mountain Bike Nationals
Winter Park, Colo. – On the seventh day of the USA Cycling Mountain Bike National Championships, we wrapped up our Elite races in Downhill and Short Track and crowned dozens of age-group National Champions. In the downhill events, brand new, never before crowned champions Kailey Skelton (Rancho Santa Margarita, Calif.; KHS Factory Racing/Monster Energy) and Dakotah Norton (Oliver Springs, Tenn.; The YT Mob) earned their first stars-and-stripes. On the short track side, cross-country champions Savilia Blunk (Durango, Colo.; Orange Seal) and Keegan Swenson (Heber City, Utah; Santa Cruz Bicycles) claimed victory again.
Downhill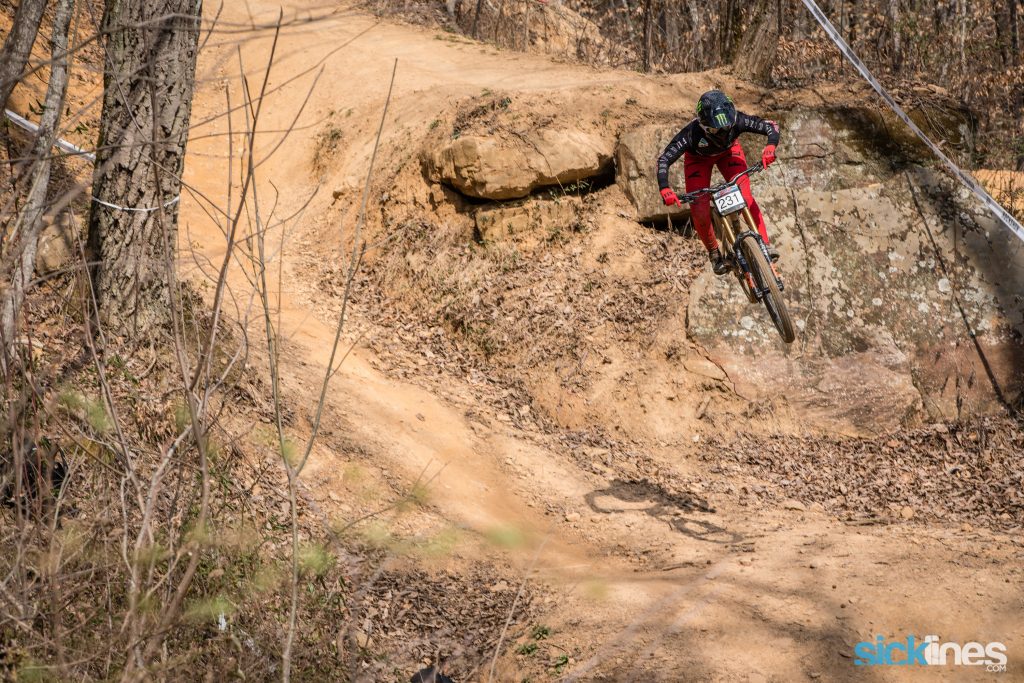 After seeding on Saturday, racers came back to the mountain to go for the national title. The hot seat never got too comfortable for the Pro Women's event, with a constant flow of riders going fast and faster. Junior Women 17-18 champion and third place in the Pro Women's race, Ella Erickson (Hayden, Idaho; Commencal USA Jr Cartel) proved that she's on track to race at the international level later this year. Silver medalist Caroline Washam (Mooresville, N.C.; LIV Racing | SRAM | RocksShox) improved upon her 2019 placing of fourth to add another medal to her collection. Top-seeded rider Skelton dominated the track, finishing her run in a time of 4:05.89, 12-seconds in front of the pack.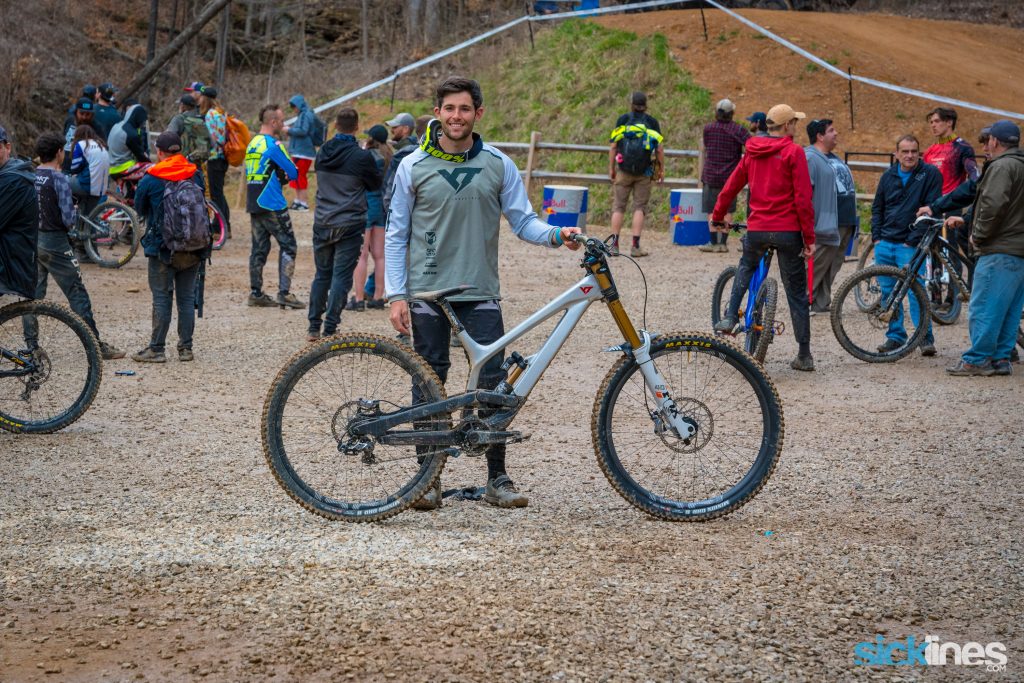 "I felt this track was very strategic. It was always evolving. You really had to hit your marks, and trust that. The lines were either going to be different, or they were going to be the same, and you had to stick to that line," said Skelton about the course. "The race runs are always a little looser than your practice laps, so you got to keep yourself motivated, breathe, and make it happen."
Former collegiate cycling alum Collin Hudson (Grand Junction, Colo.; Airborne/Stan's NoTubes/Kenda/Fly) took an early lead in the Pro Men's race, holding the hot seat for some 20 riders with his time of 3:43.30. He was replaced by Mayor of the Mountain, local rider Dillon Lemarr (Golden, Colo.; Commencal USA), who stopped the clock at 3:38.72 and stayed in the hot seat until the final 15 riders. First-year Pro Austin Dooley (Yucaipa, Calif.; Commencal USA) earned his first National Championship podium spot earning bronze. Multi-time World Cup Podium finisher, Luca Shaw (Pisgah Forest, N.C.; Santa Cruz Syndicate), was the silver standard on the day. First seeded rider, Norton, earned his first national title.
"It was a stressful weekend for me. I definitely thought I had the speed to win," Norton said about training leading up to the event. "Not often am I in the situation where I believe I can win. And that's a different mindset for me. After qualifying, I felt like I put a pretty good run down, and I knew that I had more in the tank for the race. I'm so just happy to stay smooth and hold it together and do what I came here to do."
Pro Women Results
1st 407.72 KAILEY SKELTON Rancho Santa Margarita, CA 4:05.89 Khs Factory Racing Monster Energy
2nd Place 2 416.96 CAROLINE WASHAM Mooresville, NC 4:18.61 Liv Racing | Sram | Rockshox | Indu
3rd Place 3 426.20 ELLA ERICKSON Hayden, ID 4:19.77 Commencal Usa Jr Cartel
4 435.44 MAZIE HAYDEN North Clarendon, VT 4:21.19 Defiant Racing
5 444.68 KIALANI HINES Auburn, WA 4:21.93 Pivot Cycles/Shimano/Troylee Design
Pro Men Results
1st 170.63 DAKOTAH NORTON Flint Mi 3:24.98 The Yt Mob
2nd Place 2 176.37 LUCA SHAW Hendersonville, NC 3:26.02 Santa Cruz Syndicate
3rd Place 3 182.11 AUSTIN DOOLEY Yucaipa, CA 3:28.53 Commencal Usa StanS Notubes Maxx
4 187.85 AARON GWIN Murrieta, CA 3:29.35 Intense Factory Racing
5 193.59 NEKO MULALLY Pisgah Forest, NC 3:30.41 Intense Factory Racing
On the amateur side of downhill, Riley Miller (East Burke, Vt.; Liv Racing Collective), coached by Washam, took the Junior Women 15-16 national title, stopping the clock at 4:17.3. Lia Westermann (Salt Lake City; Pivot Cycles/Stan's NoTubes) won gold in the Senior Women 19-29 field after finishing third in the Enduro yesterday. Evie Racette (Scottsdale, Ariz.; McDowell Mountain Cycles) conquered the course for the Master Women 30-39 downhill, taking the top step of the podium. In the 15-16 Junior Men, Ryan Pinkerton (Aliso Viejo, Calif.; G.T. Devo/Monster Army/Troy Lee), finished in a time of 3:38.1, claiming the stars-and-stripes for that age group, and also would have placed him in the top-15 of the Pro Men's event. Jacob Downey (Torrance, Calif.) won the Senior Men 19-24 downhill event, edging out Ben Ortowski (Windsor, Colo.) but just nine-tenths of a second. Matthew Montsdeoca (West Chapel, Calif.; Hurricane Cycles) won the Senior Men 25-29 in a time of 4:03.8. Local rider Petr Hanak (Winter Park, Colo.) set the fastest time for the Master Men, finishing in a time of 3:51.8, winning the Master Men 45-49 event. Lars Tribus (Milford, N.J.) won the Master Men 50-54 race, 16-seconds ahead of second. In the Master Men 40-44 event, Christopher Canfield (Layton, Utah; Suspension Formulas) was the gold standard for the day. Robert Masterson (Washington, D.C.; SSB MTB) won in a narrow margin for the Master Men 35-39. And finally, the Master Men 30-34 winner, Matthew Wells (Fairplay, Colo.), finished in a team of 4:03.2.
Short Track
After seeing impressive performances all week, the pros brought it home. For the Elite Women's Short Track, newly crowned U23 Cross-Country National Champion Blunk rode away with Gwendalyn Gibson (Ramona, Calif.; Norco Factory Team) with just a few laps remaining in the race. After making some decisive moves before the woods, she went on to drop Gibson and win gold. Swenson prioritized being at the front of the race all day. After he threw down one of the fastest lap times of the day on his very last lap, he went on to ride solo across the finish line and complete his weekend with two big wins.
"It feels awesome. This is my first Elite national championship. I've looked up to everyone in the elite category my whole career, and it's just super awesome. The race was super tactical. The course had a lot of single track and was pretty technical actually, I tried to be pretty smart and hang back, not push a lot of wind because we had a lot of headwinds. In the last lap, I kind of had a little punch and got a little gap at the top. Next weekend I'm headed to Belgian Waffle Ride – a 130-mile gravel race, so very much outside of my comfort zone, but I'm very excited for the challenge", said Blunk when asked about her fantastic performance this weekend.
In the Junior Women's 17-18 Short Track, Ruth Holcomb (Durango, Colo.; Bear National Team) had a standout performance. Holcomb outrode her competitors and went two for two in both endurance events this week. "It's really exciting. This has always been a goal of mine. Finally getting to the start line and winning both races, it's been kind of a dream come true," said Holcomb. She'll also be competing in the USA Cycling High School Festival starting tomorrow.
The Bear Development Team dominated the U23 Men's race. The podium was swept by Riley Amos (Durango, Colo.; Bear National Team) taking first, Caleb Swartz (Missoula, Mont.; Bear National Team) taking second, and Robbie Day (Evergreen, Colo.; Bear National Team) rounding out the podium. The Junior Men's 15-16 Short Track was won by Ian Brown (Bend Ore.; Cascadia Junior Cycling), who beat second-place rider Liam Baartman (Fort Mill, S.C.; Bear Development Team) by 15-seconds.
In our Women's Cat 1 19+ race Erin Osborne (Flagstaff, Ariz.; Momentum Endurance) finished the day on the top step. She had very consistent lap times and finished in a time of 29-minutes. Carson Hampton (Boise, Idaho; Bear National Team) won the Men's 17-18 race by a whopping 38-seconds. Ivan Sippy (Durango, Colo.; Durango Segment 28), a Colorado native, took silver.
You can find the full results HERE.