Press Release: June 10, 2021 – Forchheim, Germany: When it comes to sending it to the moon YT has the tools for the job. This was recently proven by Bienvenido Aguado Alba as he landed the world's biggest front flip off a massive kicker to fly over 30 meters on his YT TUES during 'Darkfest' in South Africa.
Now YT has released updated bikes that will allow big and small riders to collect style points and air miles in dirt, bike and trail parks around the globe.
YT TUES – World Cup-winning downhill performance, record-breaking capabilities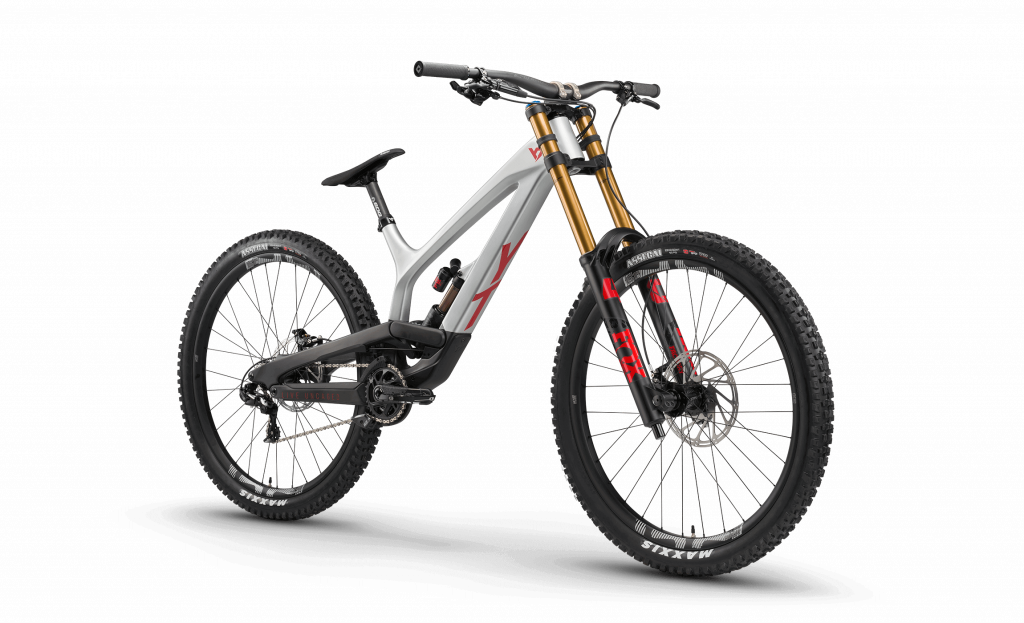 The success of YT Industries is closely linked with their downhill bike TUES. Celebrating its ten-year anniversary just last year since the inception of the V4L technology, the TUES is still a benchmark in downhill mountain biking. World cup wins, World Championship titles, and Rampage success – the TUES has seen it all.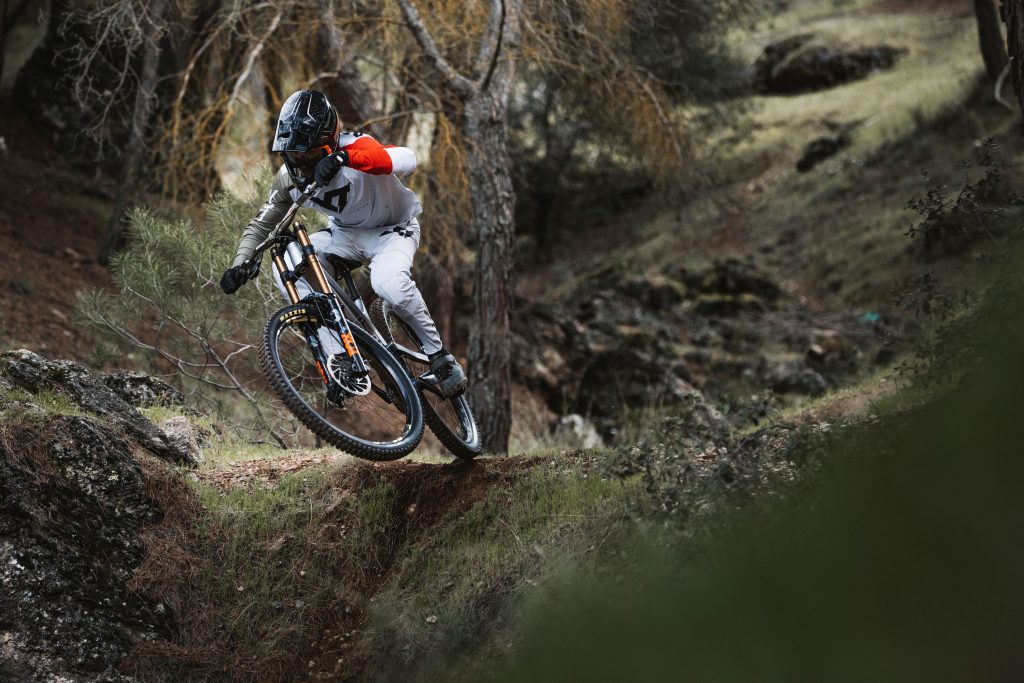 With bike parks opening in the northern hemisphere, YT is bringing back the record-breaking downhill bike in three model variations. The TUES Pro Race is available as a 29-inch in sizes Regular, Long, and X-Long or a 27-inch wheel option in sizes S to XXL. Both built around the Ultra Modulus Carbon Frame, they boast strength and empower the rider to be confident when tackling the gnarliest DH tracks.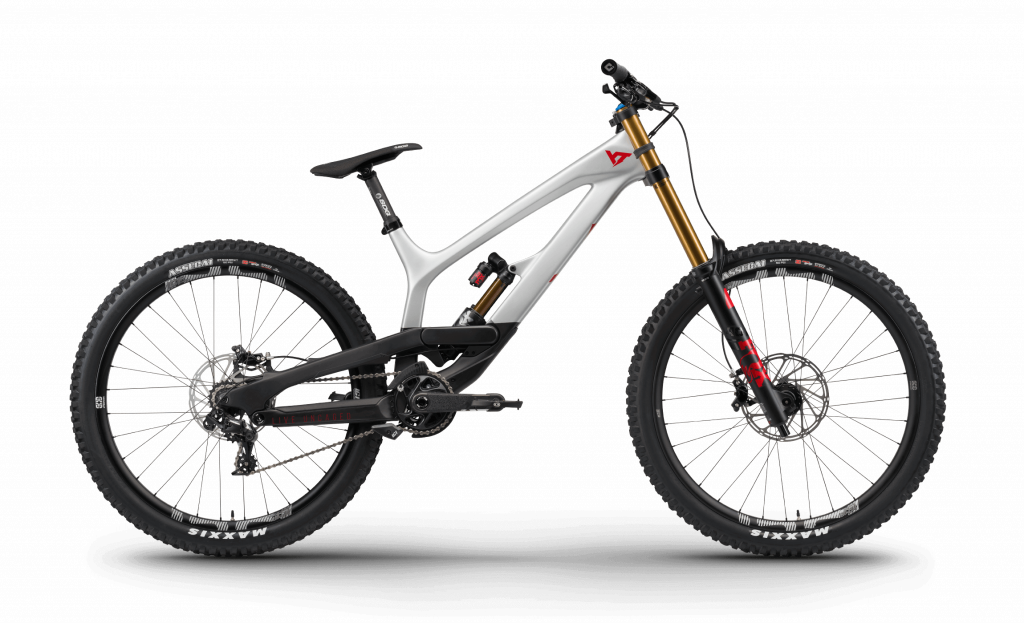 The FOX 40 Float Factory fork with 203mm travel and FOX X2 Float Factory delivering 200mm offer maximum tunability and factory level performance on every World Cup racetrack.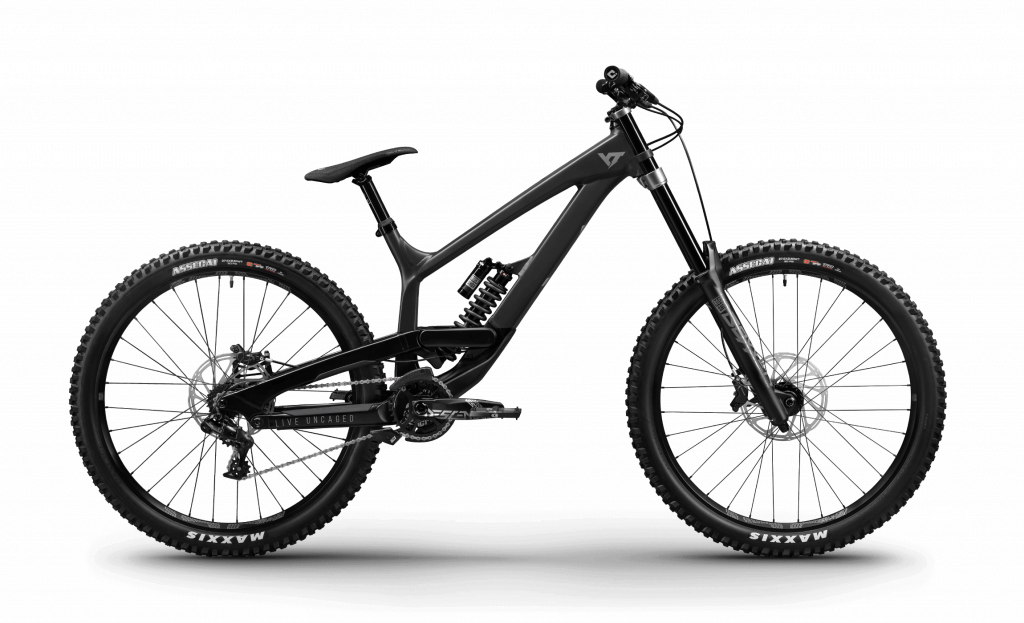 For riders looking for performance based on the necessary ingredients for Good Times, the TUES 27 Base is as playful as it gets. Also available in sizes S to XXL the highly durable hydroformed aluminum frame is completed with a RockShox Boxxer Select fork and RockShock Vivid R2C which deliver 200mm worth of travel front and rear.
JEFFSY Primus – A small shredders delight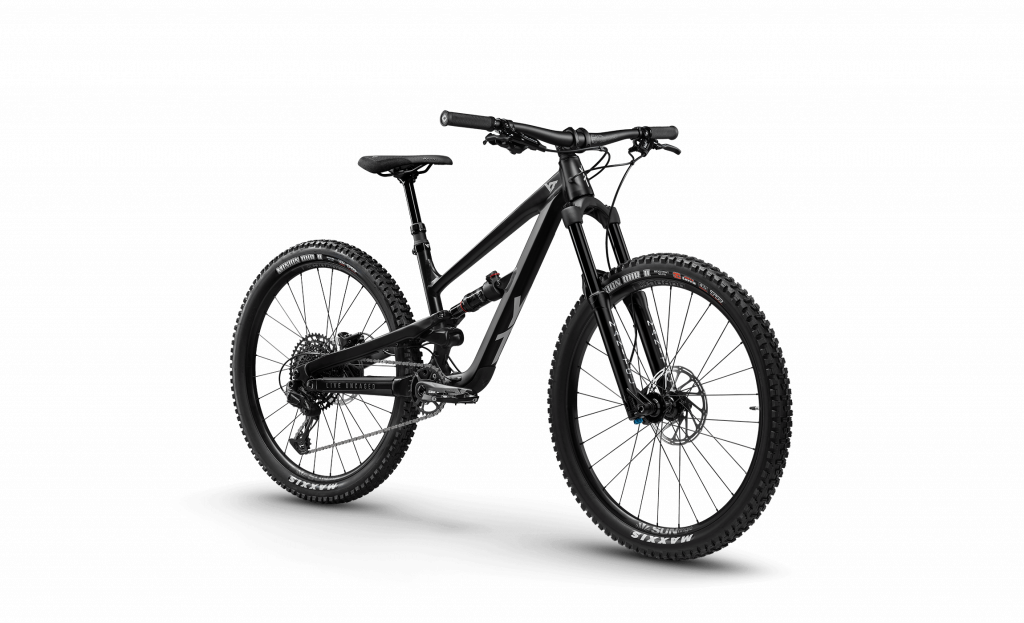 Jeffsy Primus26 YT Industries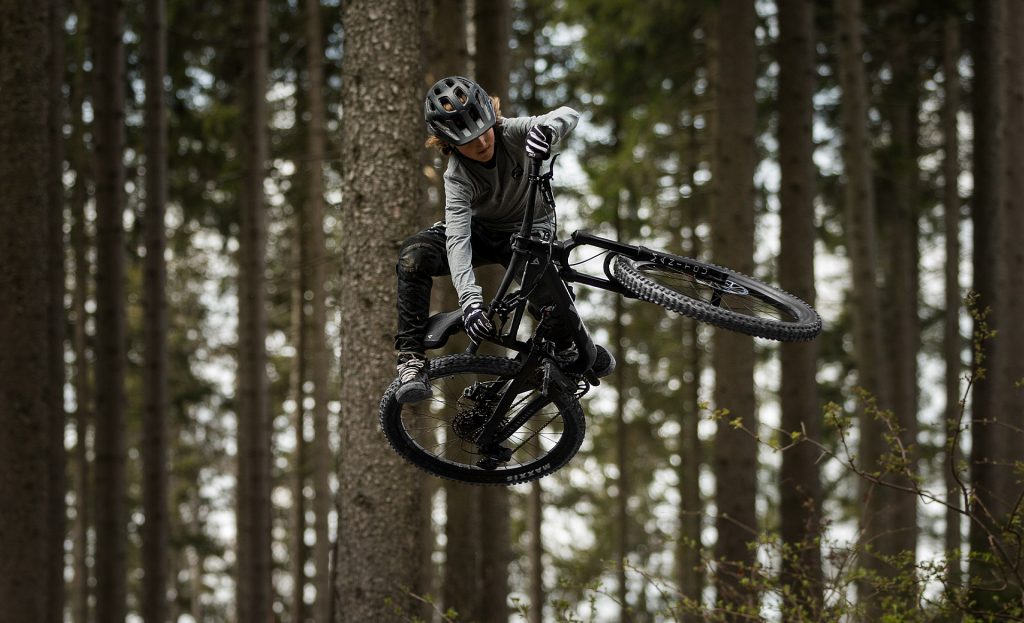 The JEFFSY Primus made waves last year as YT's first bike for small shredders. Based on the JEFFSY all-mountain platform, the JEFFSY Primus comes as a 24'' or 26'' wheel option and fits riders with a height of 135cm-150cm and 145cm-160cm respectively. It also features the same tech features as the JEFFSY such as a FlipChip to tweak the geometry and additional bearing seals to keep water and dirt at bay and increase durability.
This extremely playful performance MTB has a balanced geometry while ensuring a smooth ride and allowing for easy handling with plenty of style. The JEFFSY Primus is tested and built so that small riders can go full send with their big buddies on the trails while proving to be an excellent climber on the way back up. The JEFFSY Primus JP 24 is spec'd with a Manitou Machete JUNIT fork with 130mm worth of travel and the Manitou McLeod shock. The JEFFSY Primus JP 26 fits a 140 mm Manitou Machete fork and RockShox Deluxe Select+ rear shock. Both bikes rely on SRAM Guide R brakes that guarantee great modulation and necessary braking power. The JEFFSY Primus empowers young riders to take the next step on two wheels.
DIRT LOVE – Pump it, send it, style it
Dirt jump bikes are experiencing a comeback being the perfect ride for dirt jumps and pump tracks alike. YT's gravity-defying DIRT LOVE is back for those riders that put style and stoke over anything else in the world of mountain biking. The heart of YT's dirt jump bike is the hydro-formed chromium- molybdenum steel frame that provides the ideal solution to meet the sweet spot of combining lightweight and robustness. Spec'd with a silver RockShox Pike DJ fork with 100mm travel, SRAM Descendant cockpit and crankset, SRAM Level TL brakes, and YT-custom DT SWISS wheelset paired with MAXXIS IKON and DHT tires there is no limit to what you can do on any transfer, kicker or hip.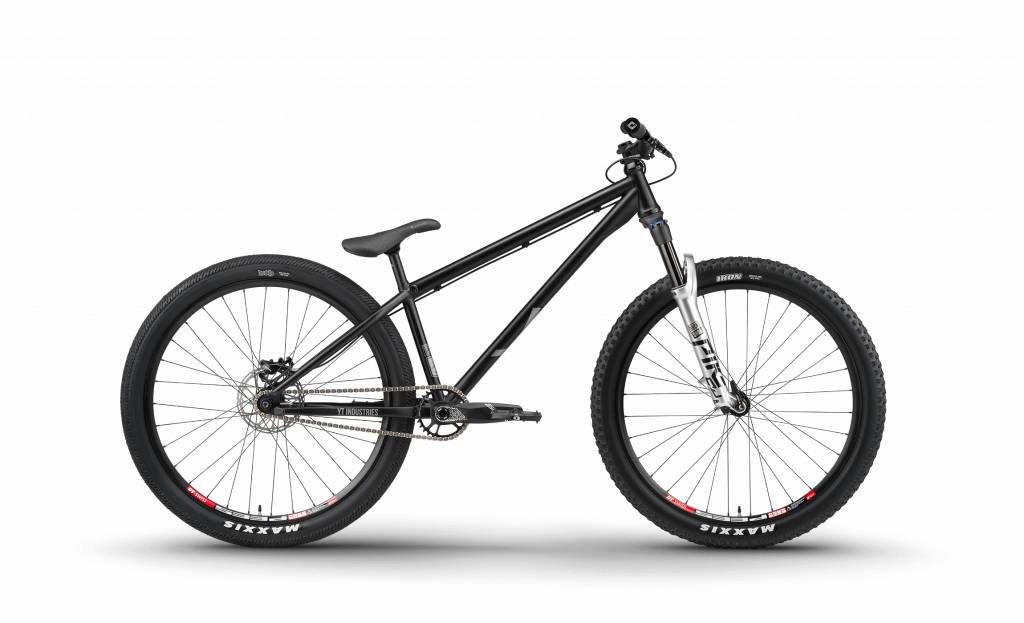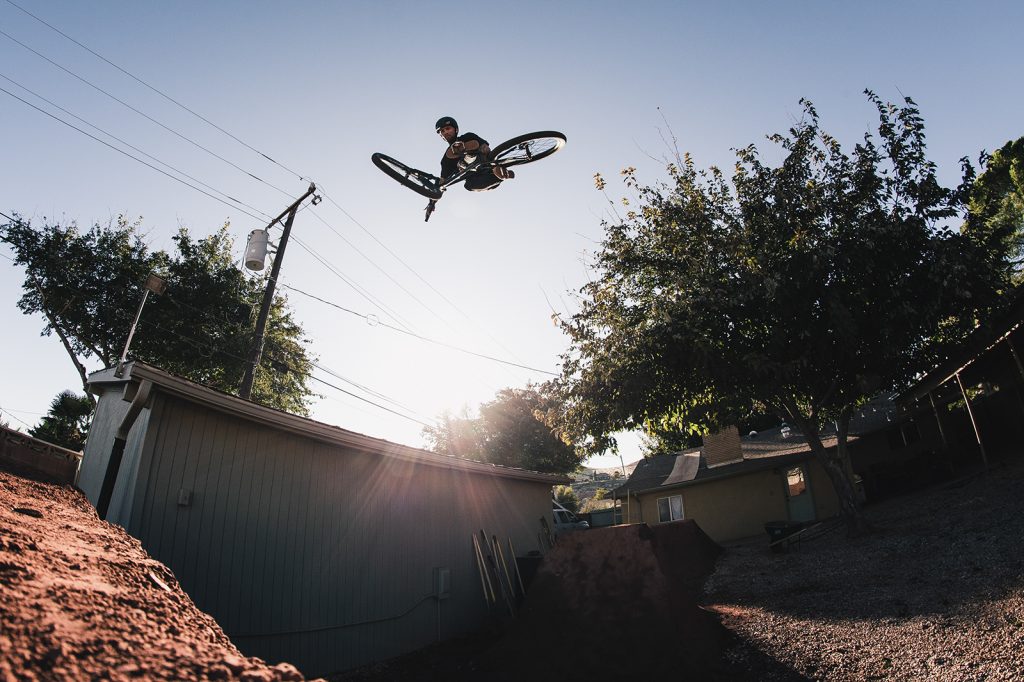 ABOUT YT Industries
YT Industries was founded by Markus Flossmann in 2008 to give talented riders access to competitive dirt jump bikes. YT stands for Young Talent and reflects its founder's approach to life: No matter the age, it is never too late to explore your hidden talent or passion and to try something new. It is never too late to LIVE UNCAGED.
To this day, YT focuses on mountain biking and offers a wide range of products from downhill and enduro to trail bikes as a direct-to-consumer brand. YT bikes are distinguished by high quality for an exceptional price. Be it Red Bull Rampage, Downhill World Championships, or World Cups, YT bikes have dominated at world-class events and carried the best athletes to major titles.
For more Information about YT Industries:
Additional Photos: (Credit: Rick Schubert / Jack Tennyson / @syovanvliet)