If you run tubeless wheels, a plug system, like the Dynaplug system is a great tool to have on your ride. Details below from Dynaplug as they've teamed up with some California artists for their latest offering.
June 9th, 2021 New Dynaplug Artist Series Plug In Style -Ride On!
Today Dynaplug announces updates to their line, designed in tandem with California cyclists and artists, NotChas and Squid Bikes. Dynaplug is the original tire plugging solution. With a shortage of bicycle tubes in the market, these collaborations couldn't be more aptly timed.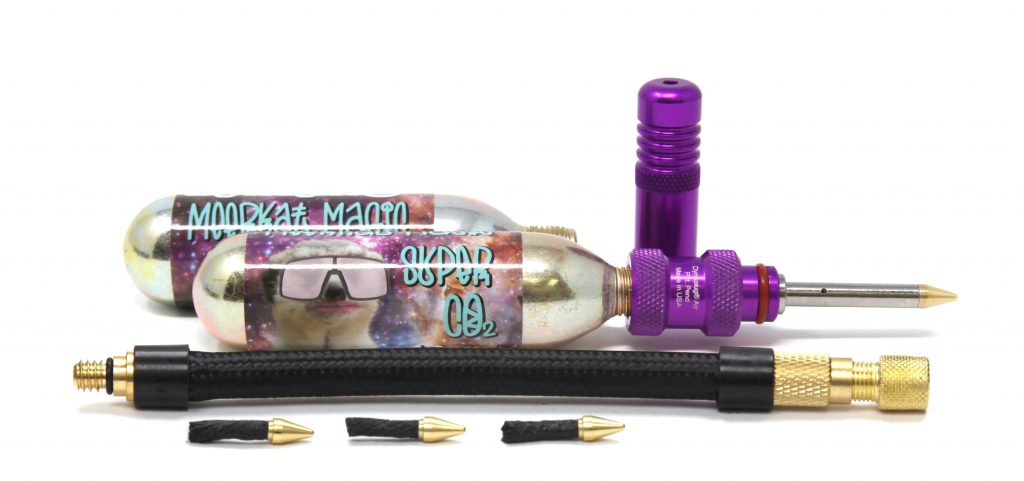 Dynalpug's spirit animal is the Meerkat, if you are not following along on the gram, we highly recommend you start. The new Meerkat Magic packaging is true to form for the brand, playful and inviting.
Meerkat Magic C02: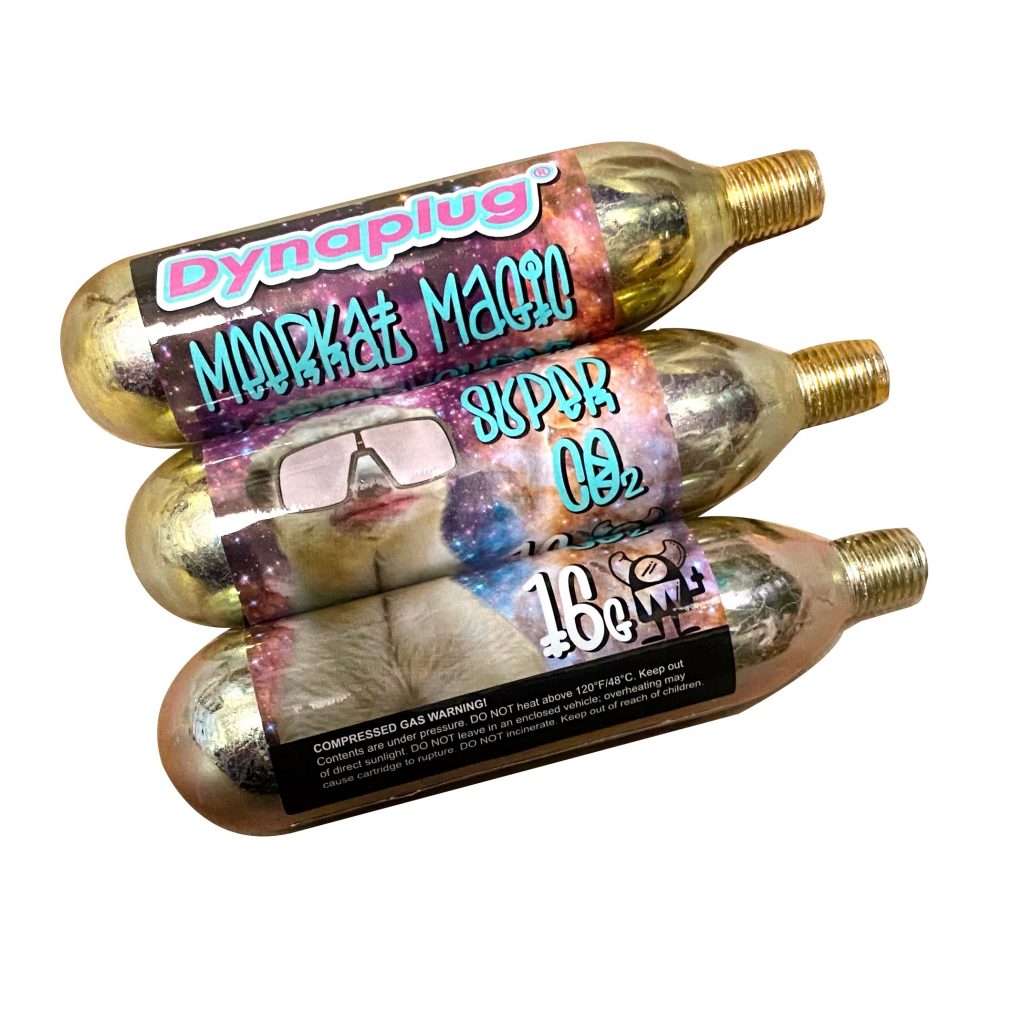 Plug and play, and look good doing it. Dynaplug C02's round out your tubeless kit, and are in stock now. The slick art was created in tandem with masters of DIY painting, Squid Bikes. Available in packs of 6, stock up now and prepare for a summer of inflated tires and good times.
Dynaplug Meerkat Magic C02 is compatible with the Dynaplug AirTool, and all inflators utilizing standard ? inch threading. All C02's are 100% recyclable.
Product Spec:
Weight: 16g per C02
Comes in packs of 6
New artwork designed by The Meerkat with Squid Bikes typeface
MSRP: $17.99
Product page

Plug Pack: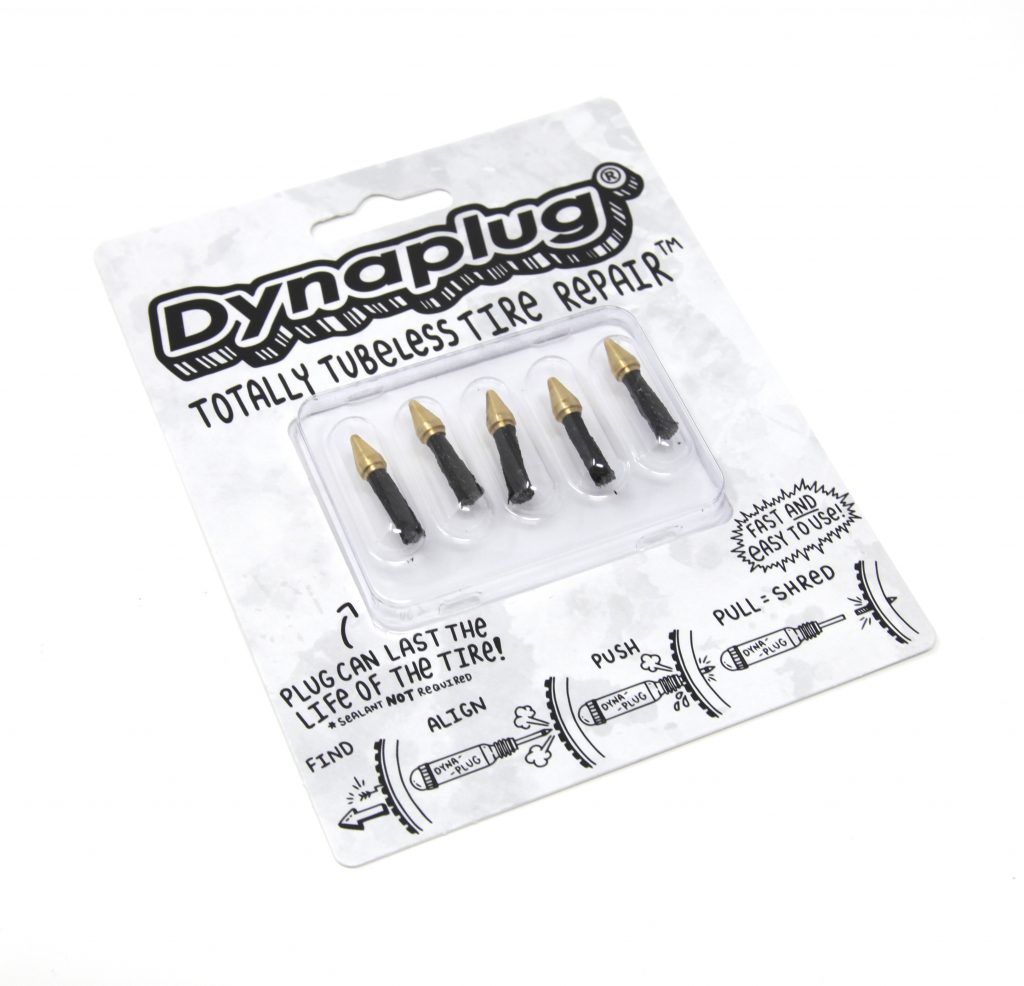 Make sure you are prepared for the inevitable flat with extra plugs, meerkat approved! New packaging surrounds the secret sauce behind Dynaplug, artwork and user tips by California cyclist/artist NotChas.
Constructed from viscoelastic rubber impregnated cord and non-abrasive brass tip. The plugs are specially designed to be inserted directly into a puncture after the object has been removed. A repair can last the life of your tire if installed correctly. Unlike other solutions, sealant is NOT required for repair. Plugs are available in a variety of options, including new soft-tipped road plugs for smaller diameter tires.
Only for use with Dynaplug® Air, Racer, Megapill, Megaplugger, and Micro Pro/Pill
Product Spec:
5 repair plugs
Made In the USA
MSRP: $11.99
Product page