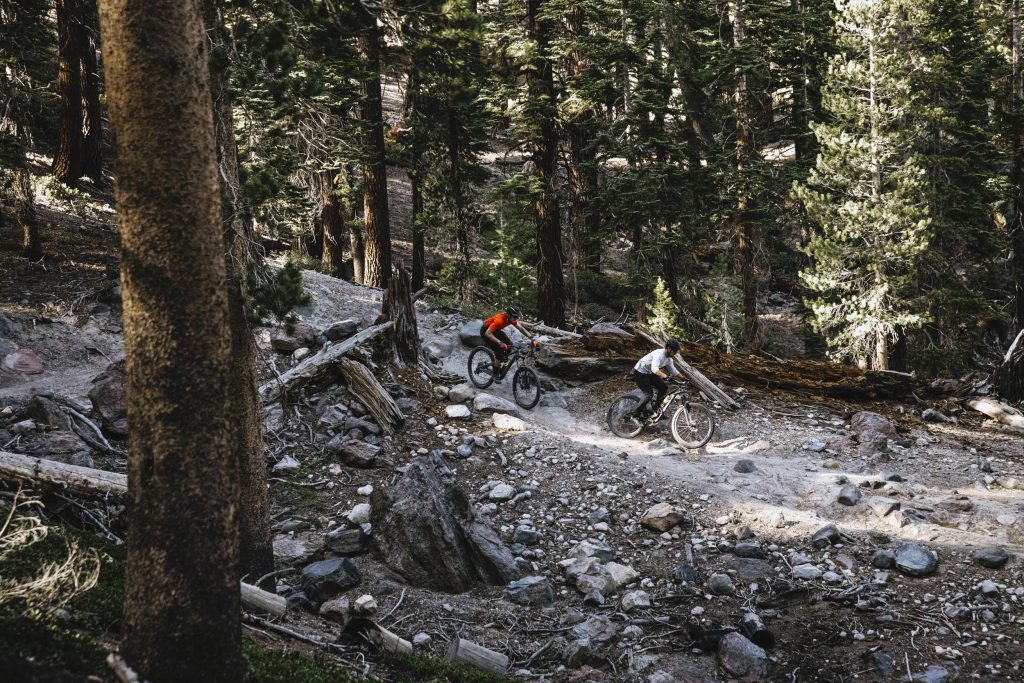 Images/Video Peter Morning
Mammoth Bike Park has a lot to offer mountain bikers and last weekend they had their season opener and Peter Morning captured some of the excitement. We've checked out Mammoth Bike Park in the past and love that they're able to provide a great place for cyclists to enjoy the outdoors. If you're ever in the area be sure to check it out.
The Mammoth Bike Park is now open. The 2021 season got off to a fast start this past weekend, with receding snow uncovering excellent trail conditions on the lower mountain. The park opened with 13 trails. More will open shortly (very shortly) as trail crews work to clear snow off the upper mountain now that the ski / snowboard season is over. The latest on trail conditions is available on the website here.