Cane Creek has created a one off special Helm fork to help support IMBA. Details inside from Cane Creek.
Cane Creek Raffles Special Fork to Benefit IMBA
Cane Creek Cycling Components is proud to announce the "HELMyeah IMBA Sweepstakes"!
Cane Creek has built a very special HELM MKII front fork in a mustard color to be raffled off with all of the proceeds going to support the International Mountain Biking Association (IMBA) – a non-profit organization whose mission is to create, enhance and protect great places to ride mountain bikes. Since 1988, IMBA has taught and encouraged low-impact riding, grassroots advocacy, sustainable trail design, innovative land management, and cooperation among trail user groups. IMBA U.S. is a national network of local groups, individual riders, and passionate volunteers working together for the benefit of the entire community – a community Cane Creek is proud to be a part of.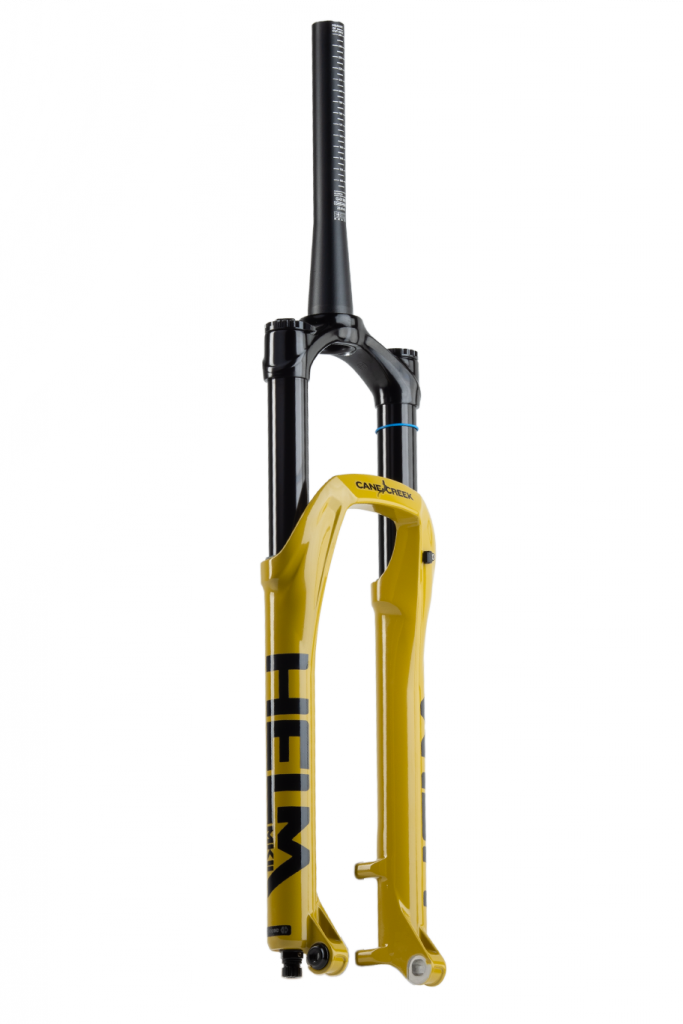 Supporting IMBA grows access to trails all over the nation closer to people's doorsteps. IMBA is the worldwide leader in sustainable trail planning, design and managing mountain bike trails. Cane Creek is proud to donate this special HELM MKII 29 Mustard fork to benefit IMBA. The special HELM MKII fork includes a newly designed damper featuring a new compression and mid-valve circuit for increased support and control while a new SKF oil seal head and 2.5 weight damper oil reduce friction and provide a more supple ride feel.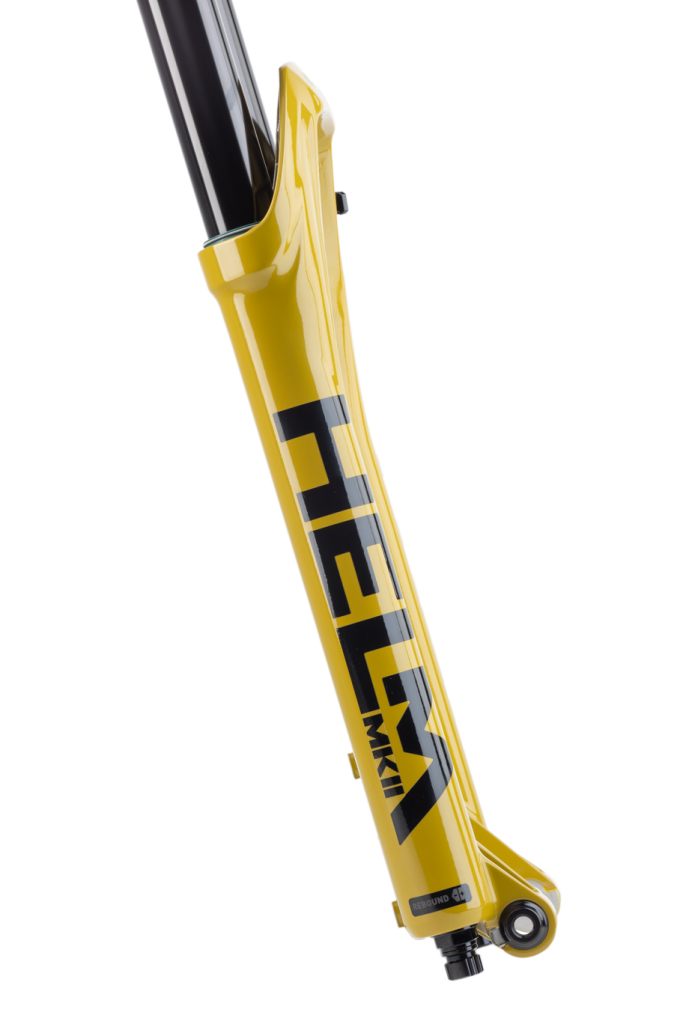 HELM Air 29 Specs
The prize fork is a Cane Creek HELM MKII 29 in a special mustard color and retails for $1049.99. The sweepstakes will begin Wednesday, April 14th, 2021 at 8:00 AM EDT and end Friday, April 30th at midnight EDT. All proceeds will go directly to IMBA and mountain bike advocacy. The drawing will take place on Tuesday, May 4th at 12:00PM EDT, the winner will be notified by Cane Creek. If a participant is chosen outside of the United States, the participant will be responsible for paying import duties and taxes.