Windrock Bike Park held the first stop of the 2021 U.S. National Downhill Series from March 10-14th and we have a quick recap for you all below.
The Windrock Bike Park is located in Oliver Springs, TN and they continue to pour a lot of energy into making the bike park a great place for downhill riders.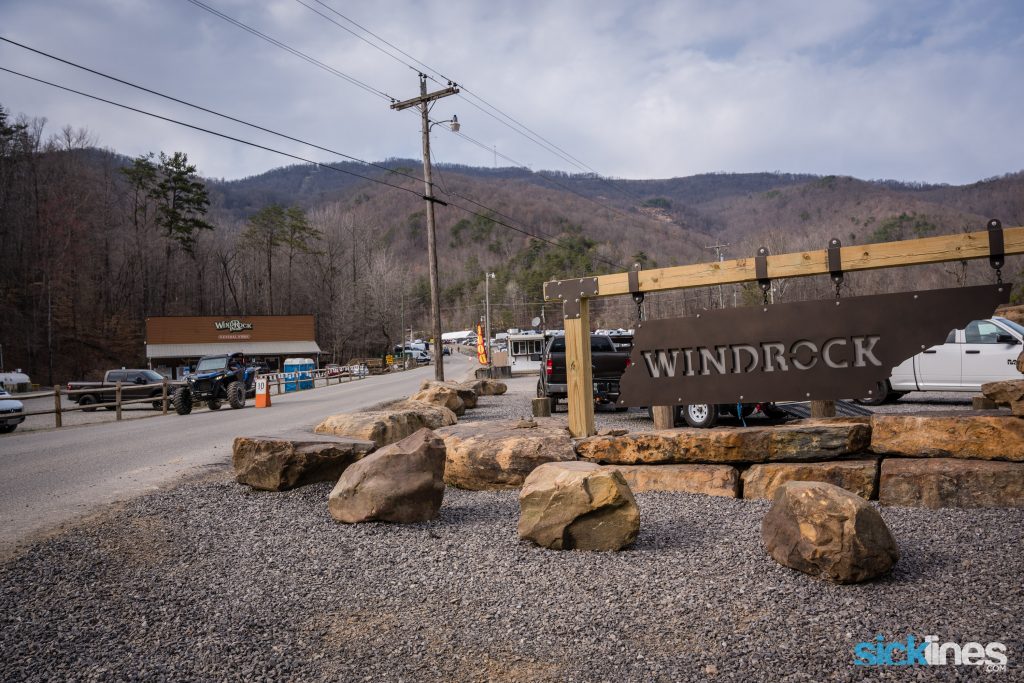 If you come here expect to see a plethora of people on side by sides, custom rock crawlers, ATVs, dirt bikes, and more. Windrock is open 365 days a year and is a destination for many off-road adventure seekers.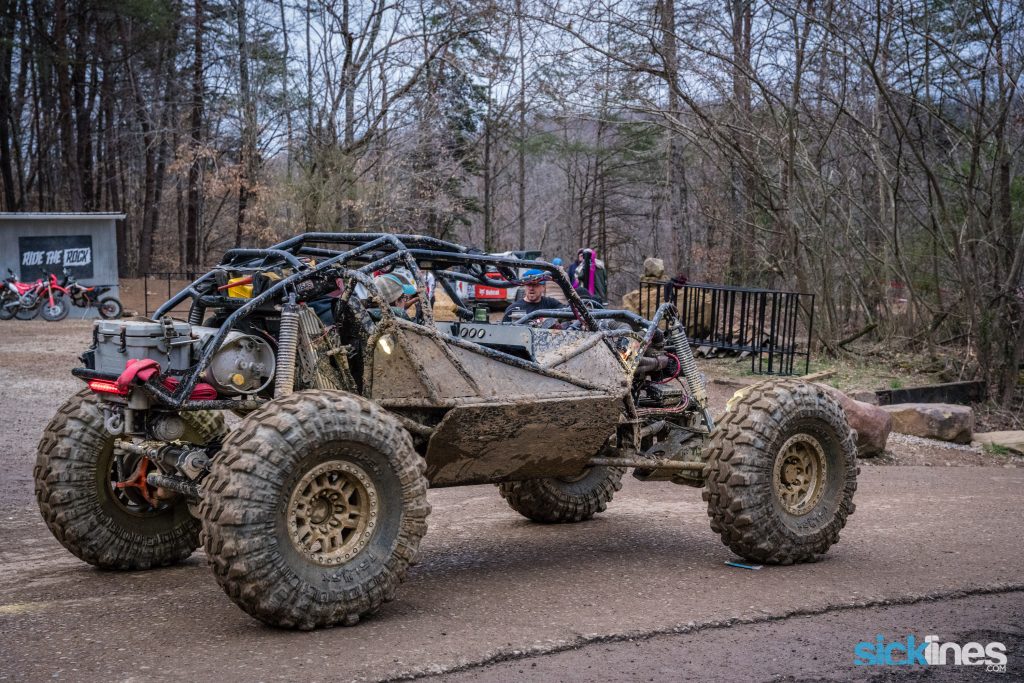 Thursday and Friday's practice was dry and fast. Racers and the mechanics alike were enjoying the weather. The first big race of the season always comes with some nerves and excitement.
You know it's a good national when you can do this easily within a row or two of the parking lot.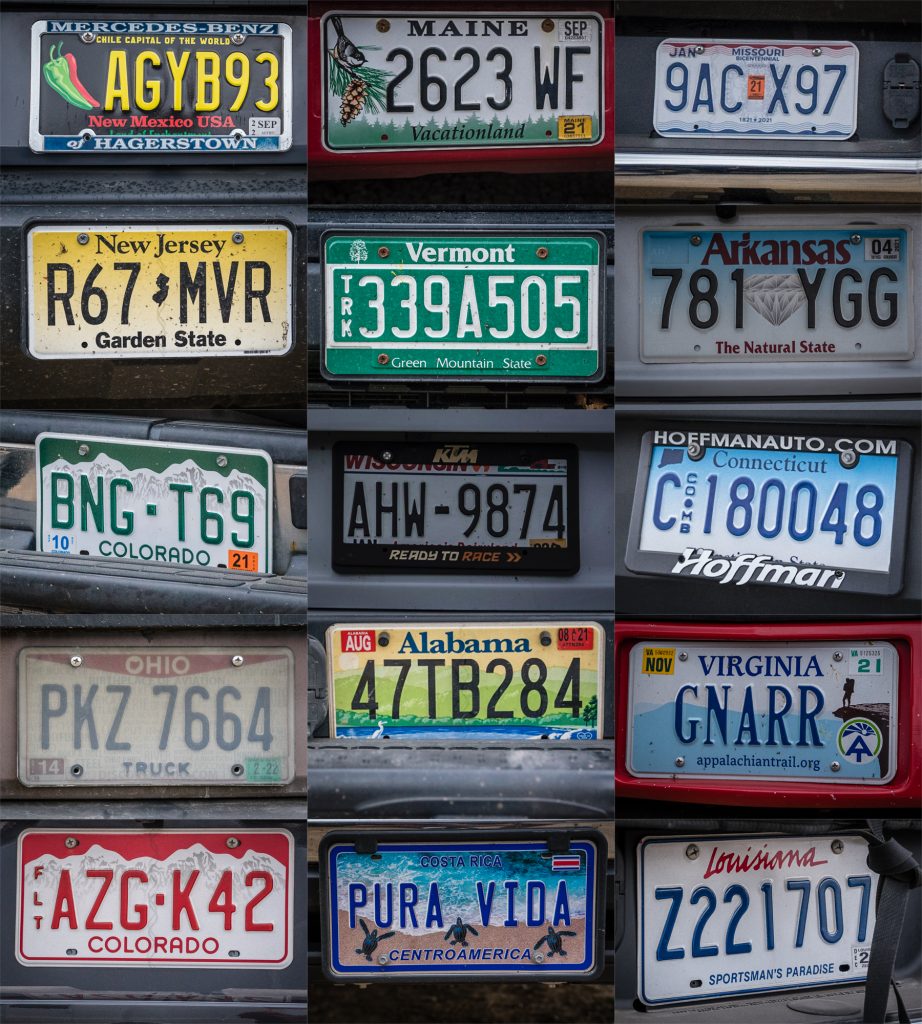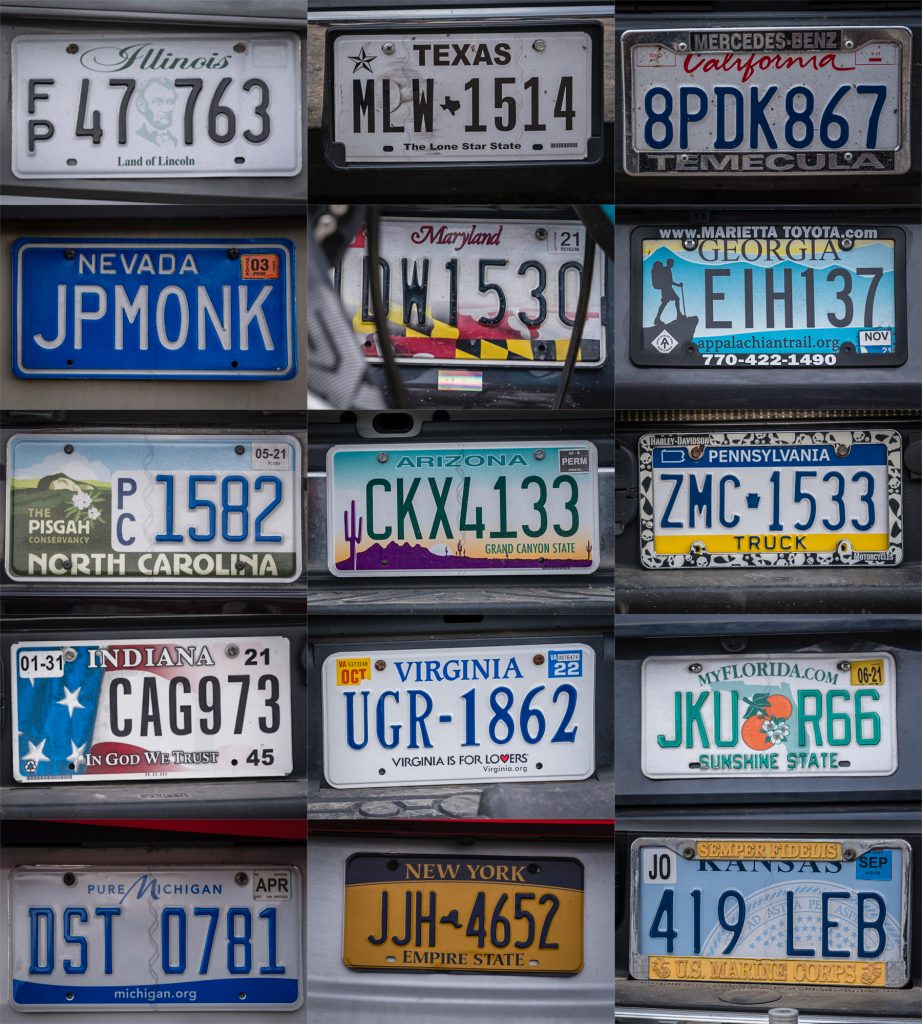 Video: Course Preview – GoPro Helmet Camera
Check out the course preview below with Dakotan Norton following Christopher Grice to see the downhill track that the riders raced on.
The Tennessee National draws top talent and this year was no different. Charlie Harrision, Dakotah Norton, Luca Shaw, Aaron Gwin, Richie Rude, Neko Mulally, Christopher Grice, Steven Walton, and many others arrived hoping to take the win at the first U.S. National downhill race.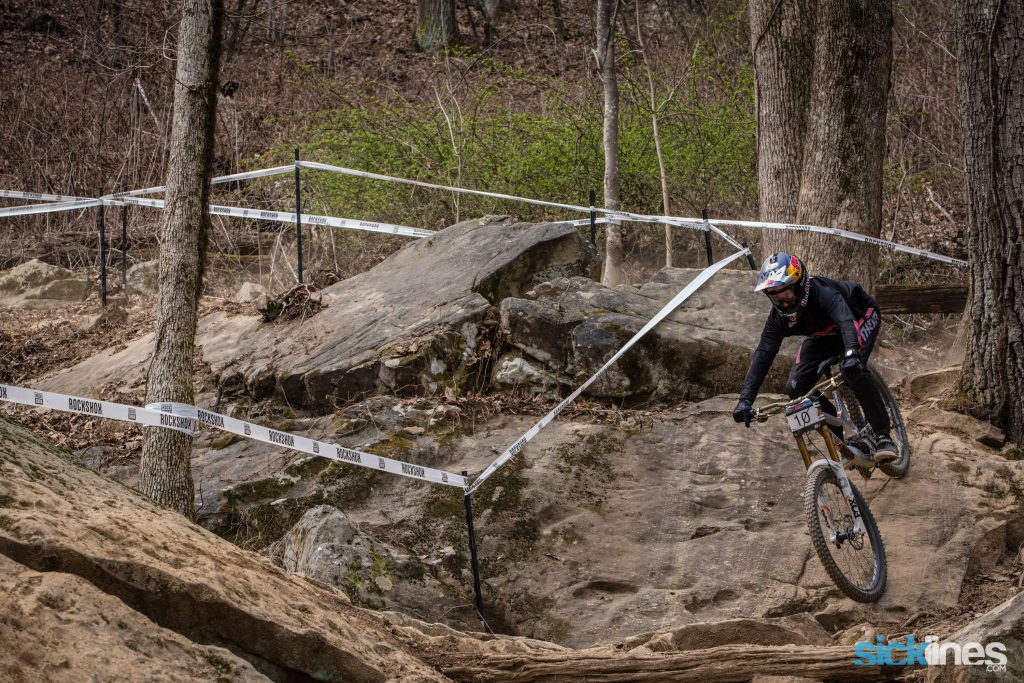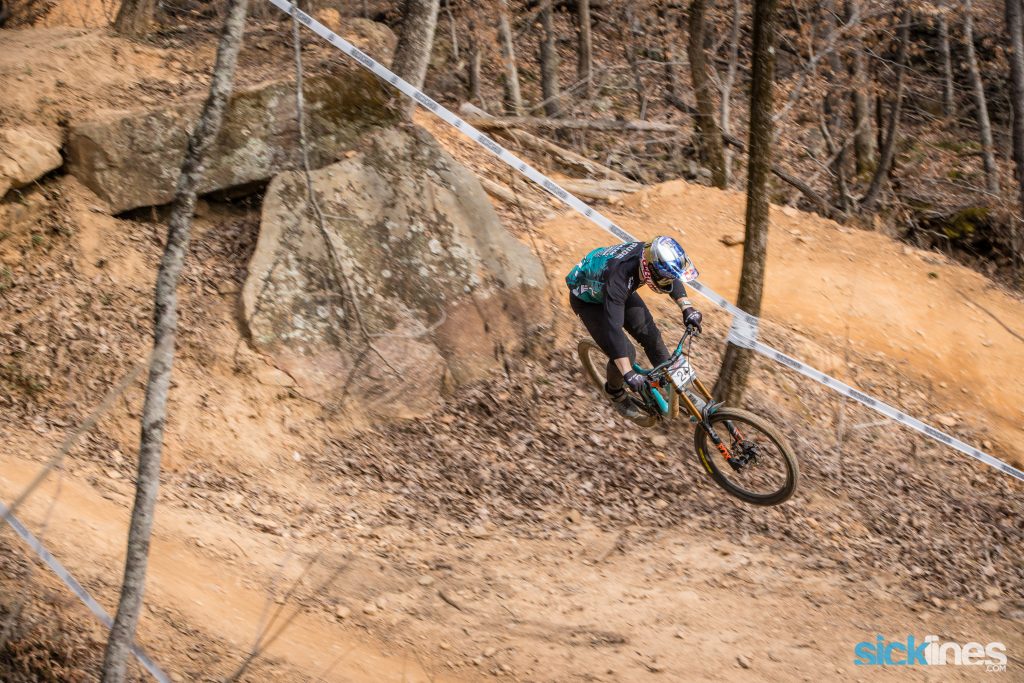 Richie Rude had been planning on racing against some of the fastest U.S. names in DH but decided to pull out of the event Saturday morning, "DH practice is great for cross training, but after experiencing my qualifying run in the slick, Tennessee clay, I ultimately decided to put in some additional time practicing the three Enduro stages."

https://yeticycles.com/racing/win-rock-21
Teams and riders were busy testing out their bike setup and trying to find the fastest way to get down the track.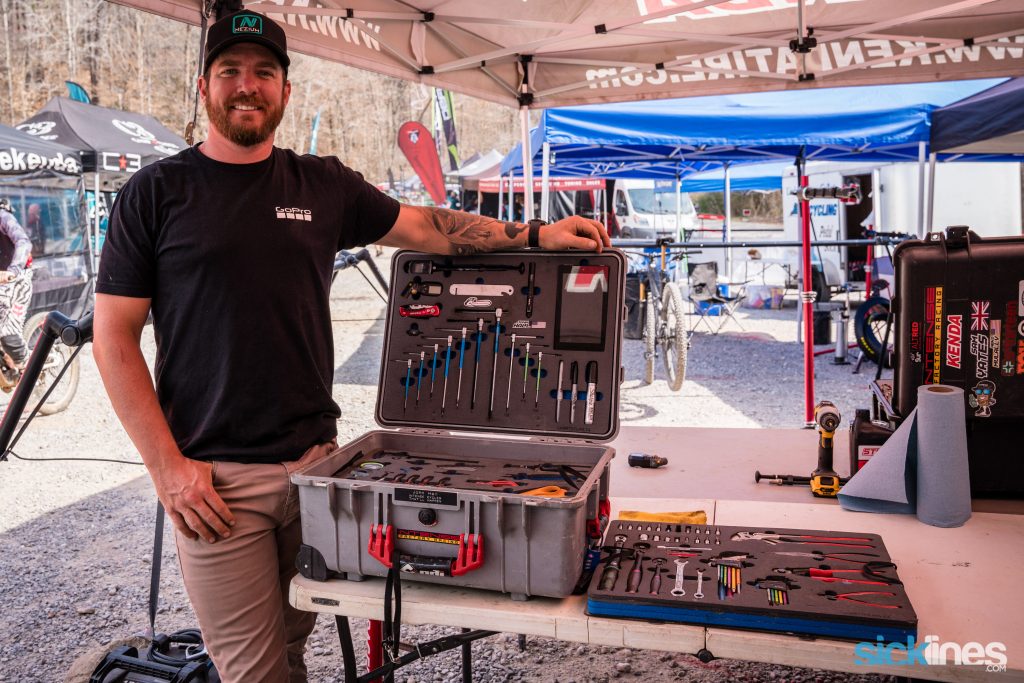 Luca Shaw and plenty of other riders suffered flats and other mechanical issues as the dry rocky terrain can be punishing on downhill bikes.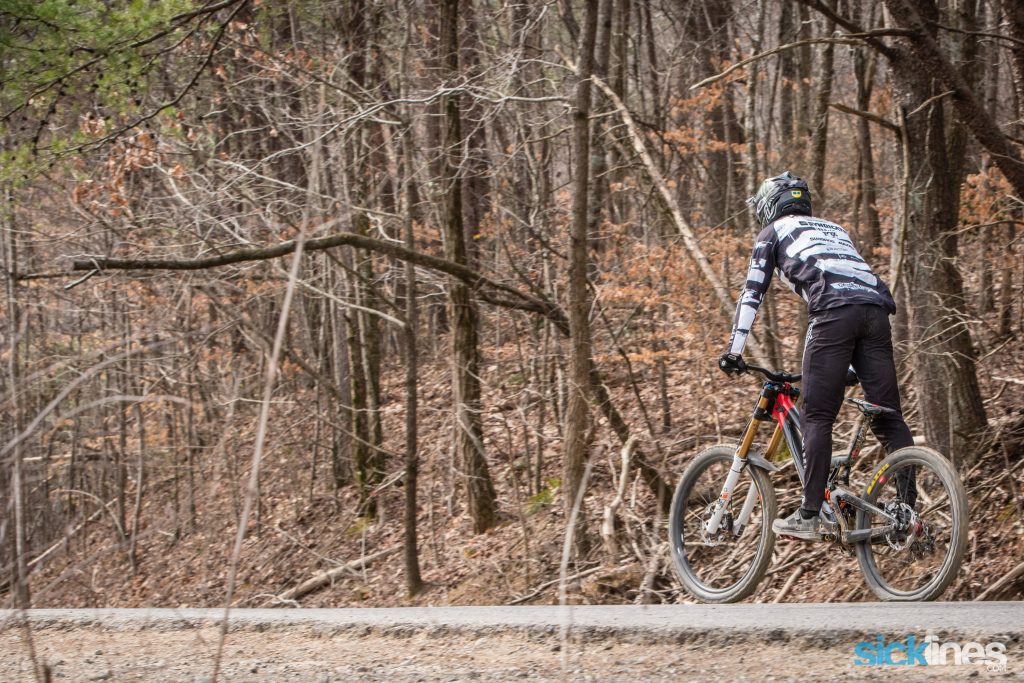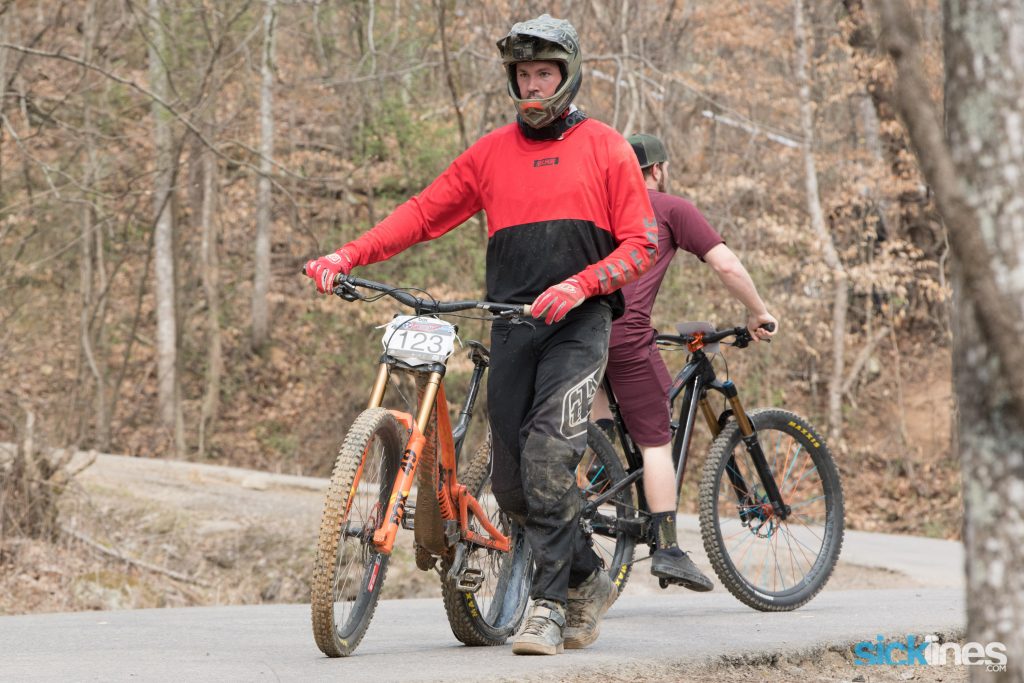 Seeding Day – Friday March 12th
Seeding took place on Friday afternoon and up to this point riders were treated to dry and fast conditions at Windrock.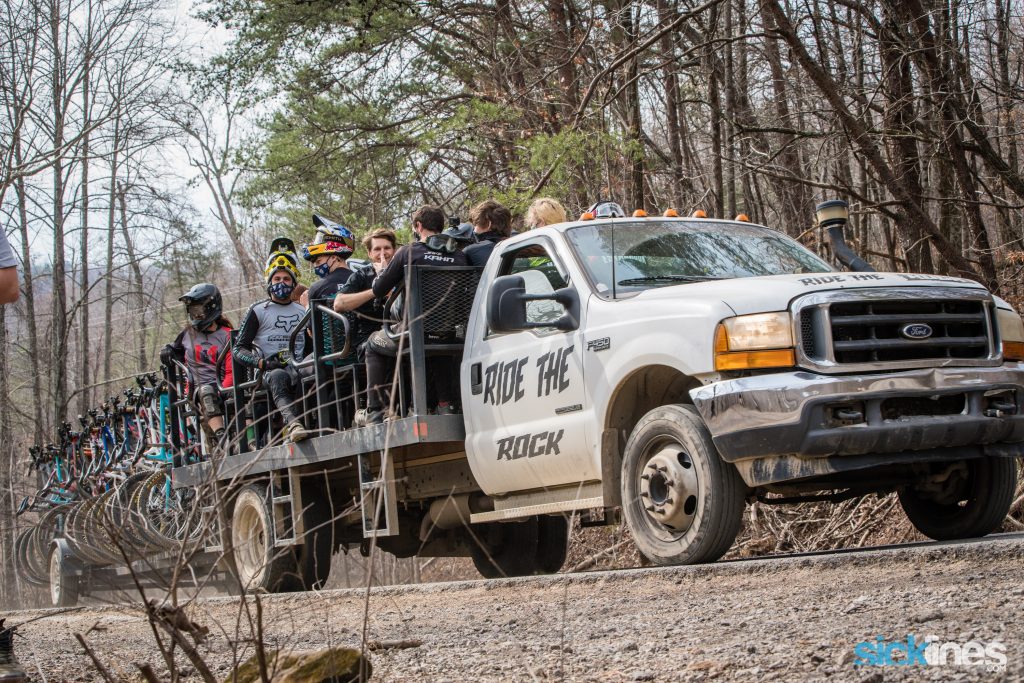 Just after 2pm on Friday seeding began for the pro's and Cat 1-19 racers. Luca Shaw ended up in the top spot in Elite Men, Kailey-Skelton for Elite Women, and Christopher Grice in Cat 1 17-18 (JrX). Full seeding results here.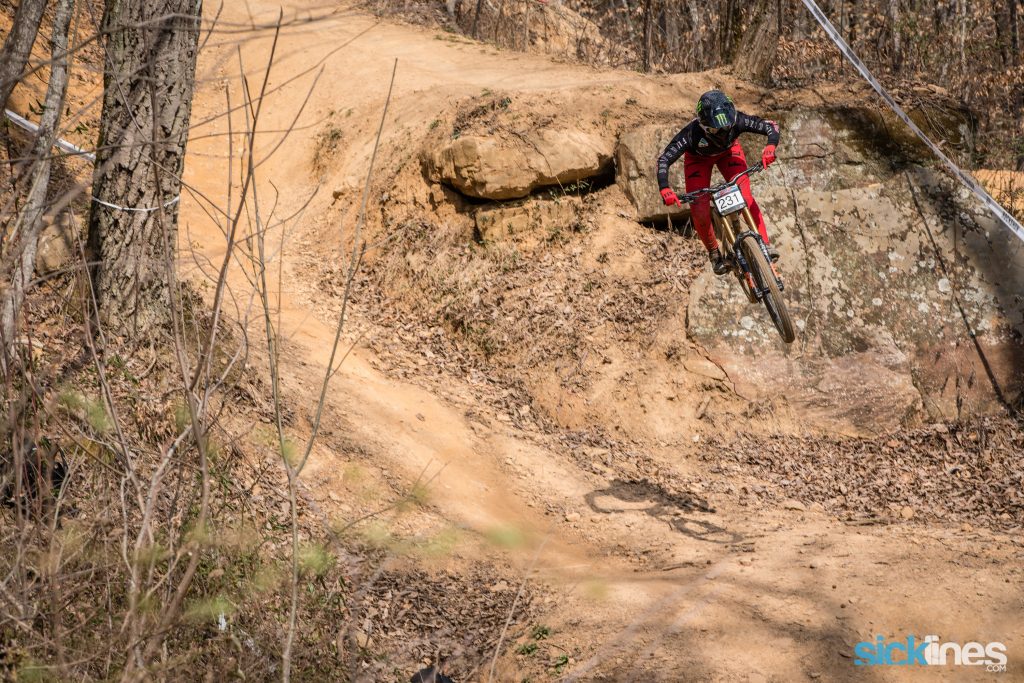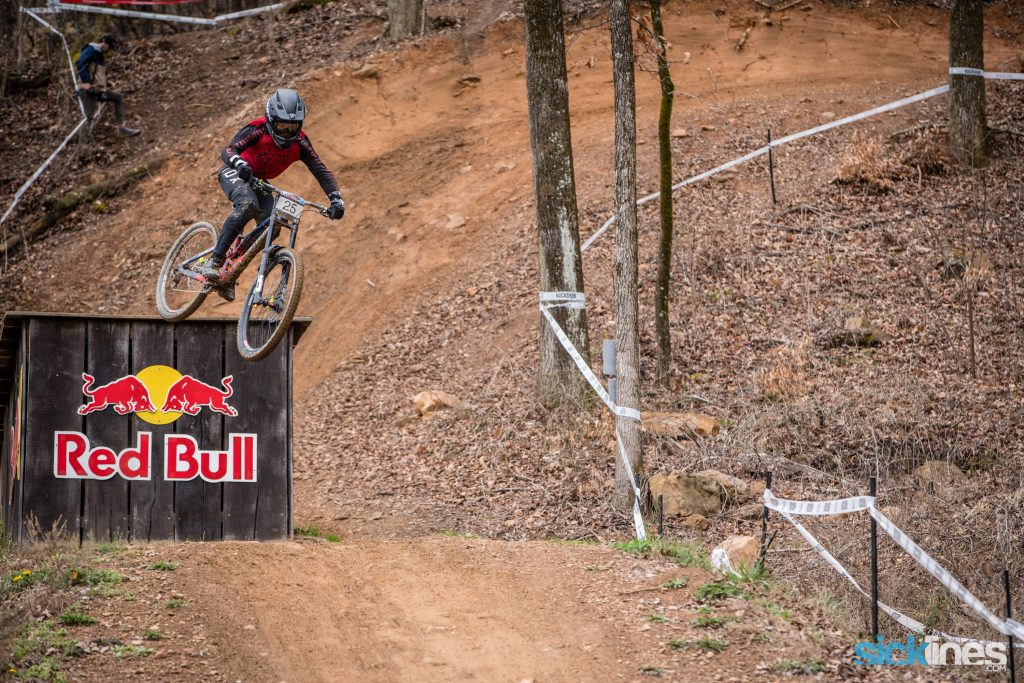 Shortly after seeding on Friday.. the skies opened up and let's just say some people were happy about a wet race while others were wishing it would've stopped the moment it started.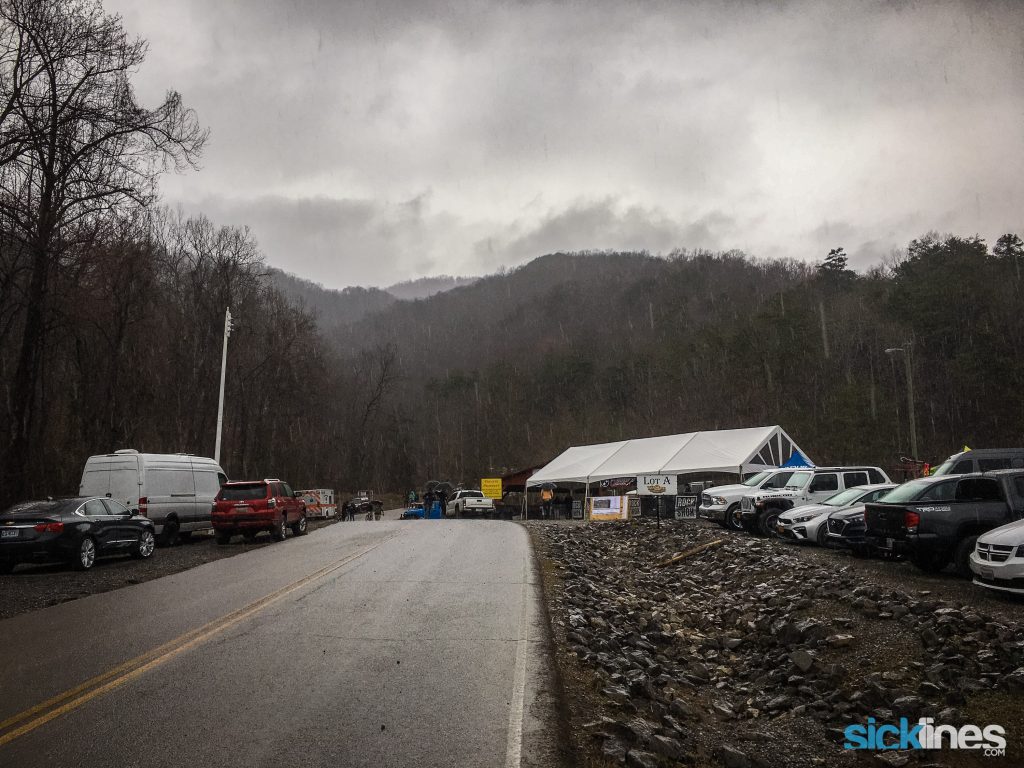 Finals Day – Saturday March 13th
The rain continued to fall off and on all night into Saturday morning. The rain overnight yielded some tough conditions for riders to practice.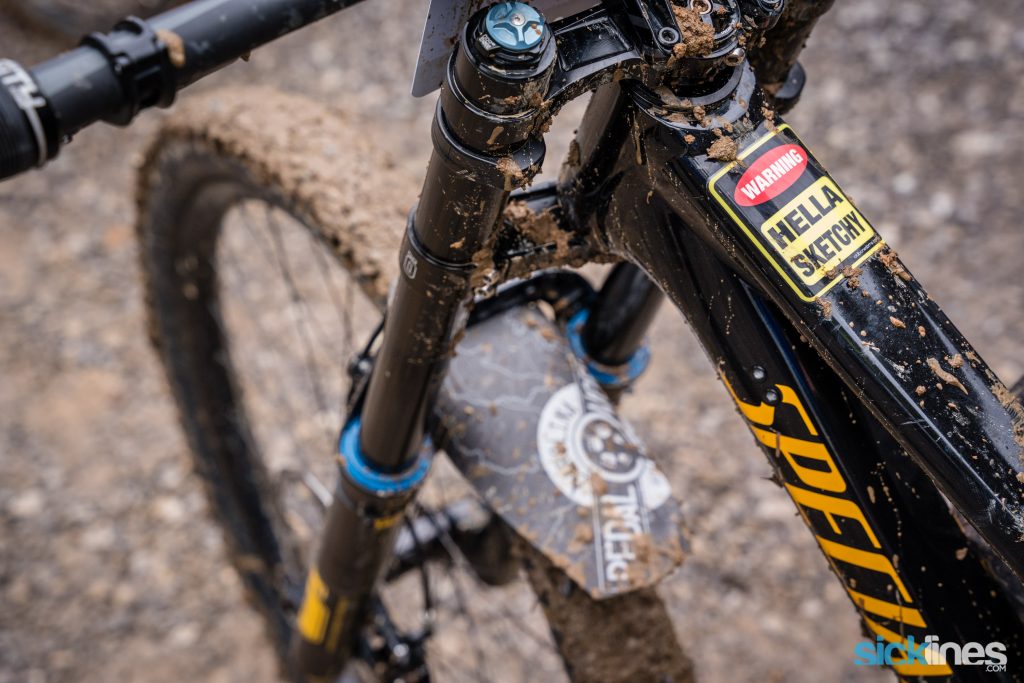 Charlie Harrison seeded well in third position onboard his new Trek Session which is about to get a little bit muddy heading into Saturday's practice.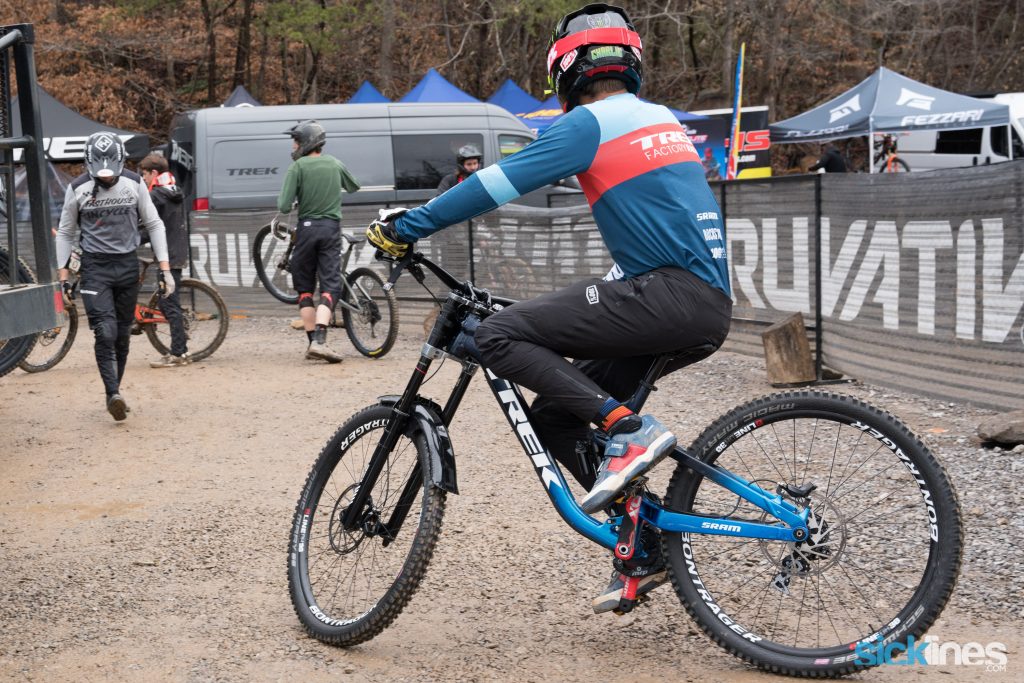 The KHS team has shown up to the National races without fail over the years and this year was no different. They were spotted on a mixture of some KHS stickered Trek Session DH bikes and KHS downhill bikes as well throughout the weekend.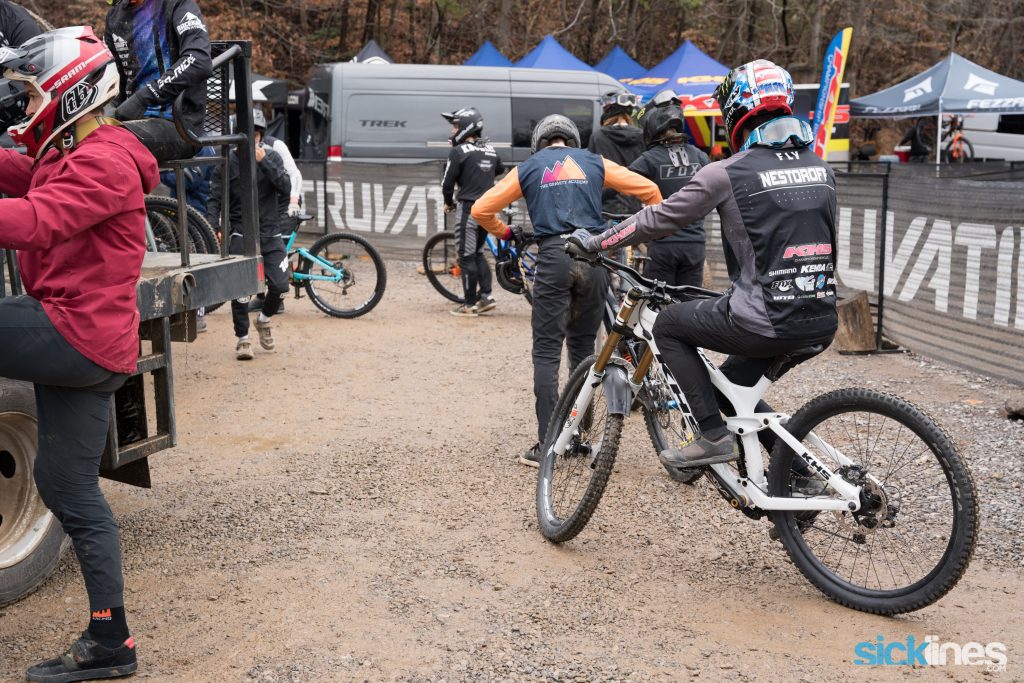 The course begins to dry out a little bit during the morning practice session. Aaron Gwin tests the traction on course.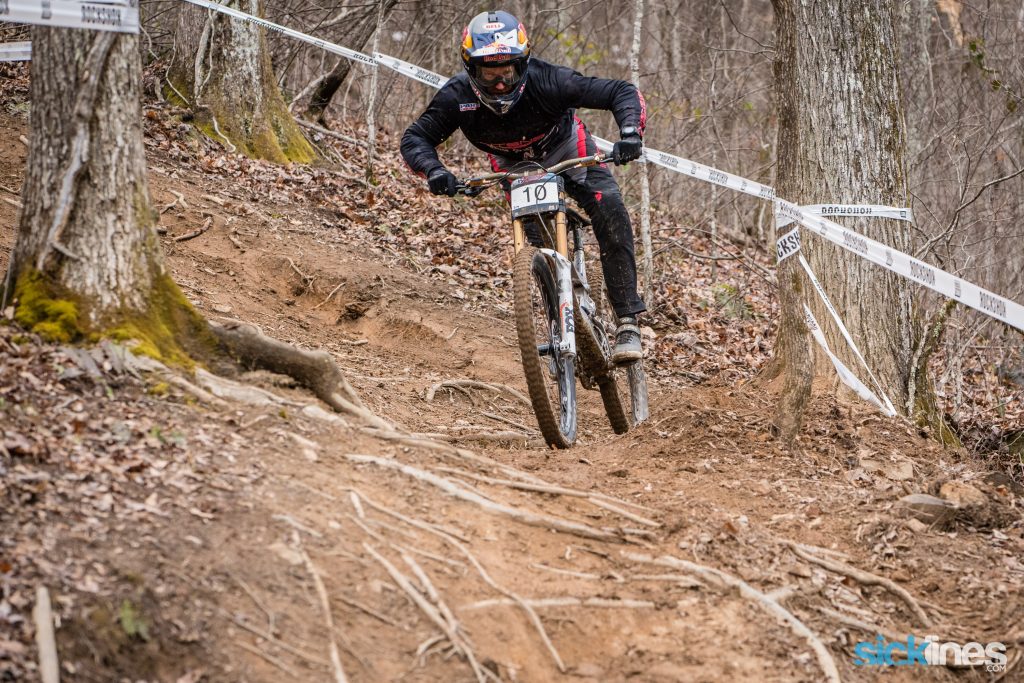 After practice concluded riders began to prepare themselves and their bikes for the race.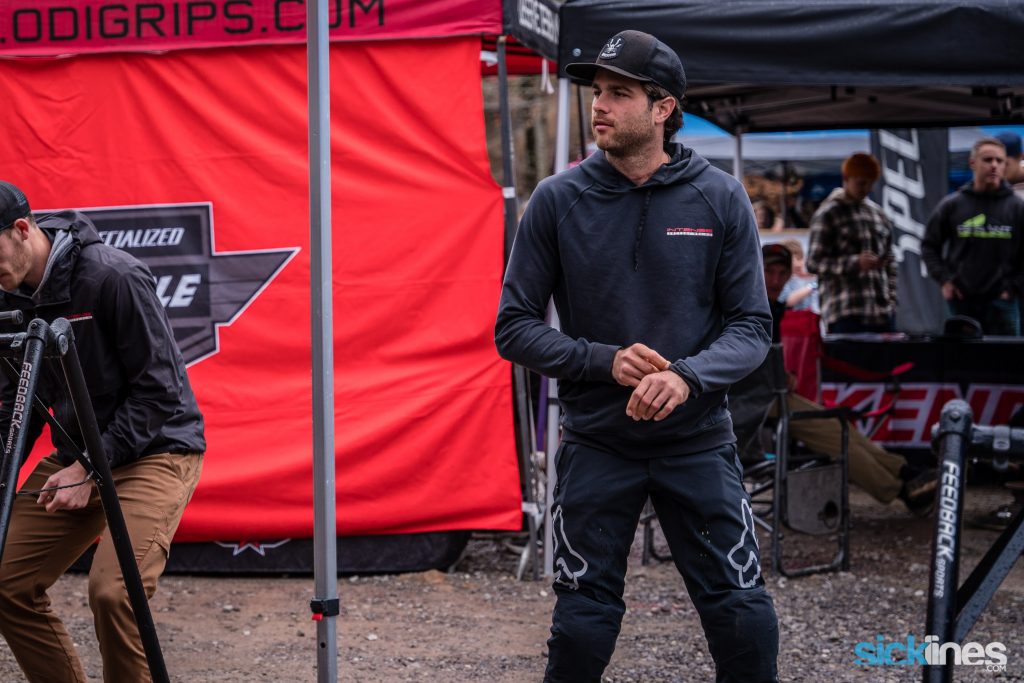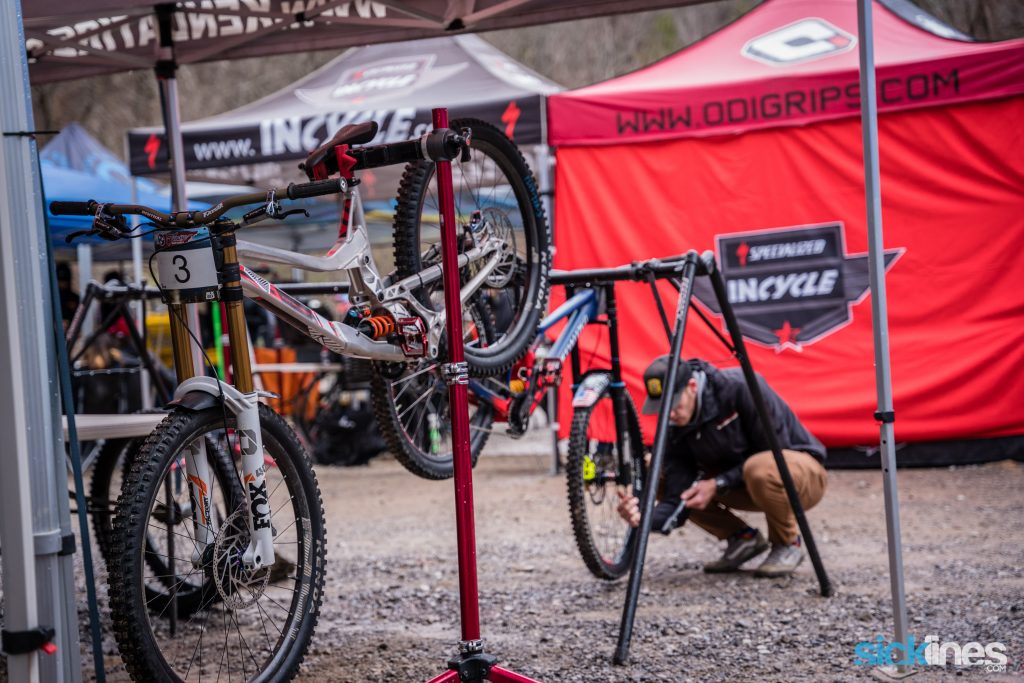 In the Elite Women's category, it was Frida Ronning, 2020 Tennessee National champion, who rose to the top spot as she knows her way around Windrock in the wet conditions.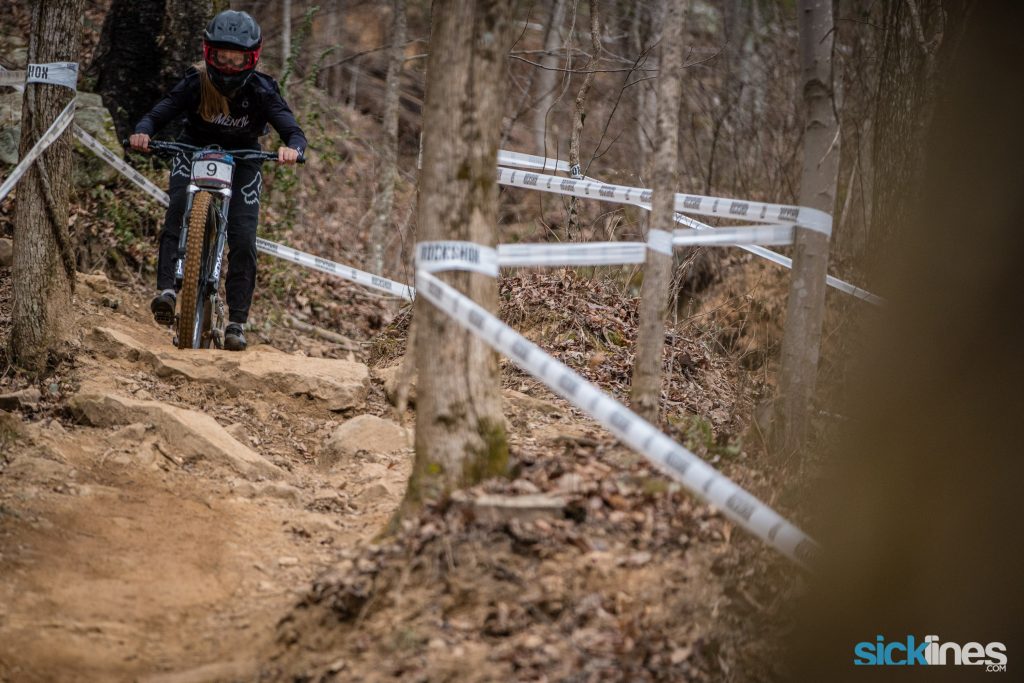 As the race day began to end with Elite Men on course, the finishing area was lined with spectators in preparation for the final racers down the mountain.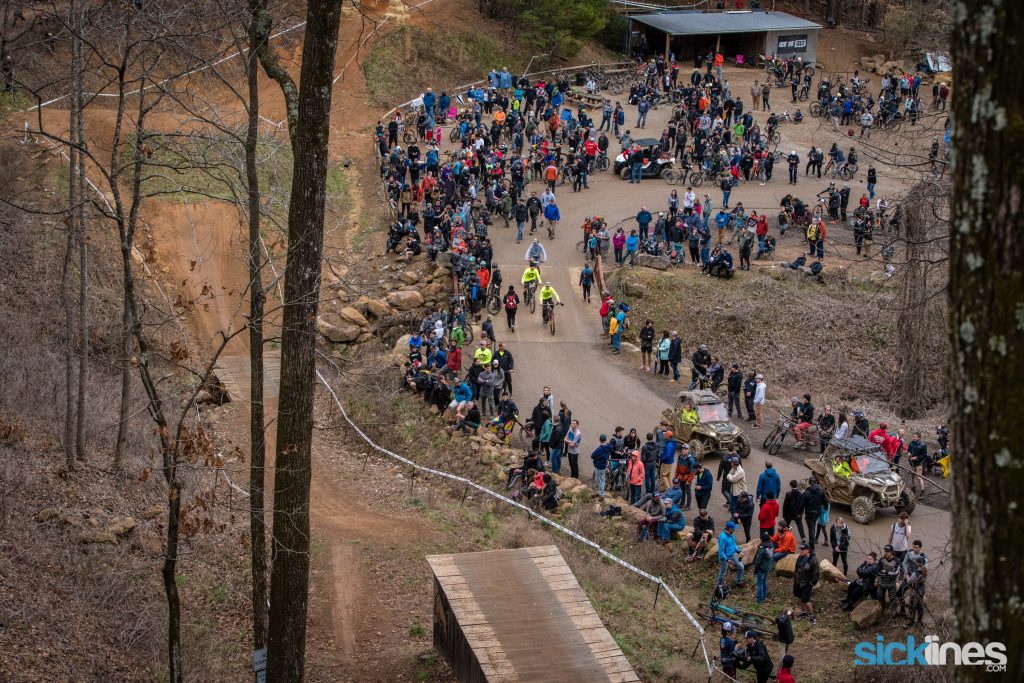 Just above this section is one of the exciting spots to spectate is the whoops towards the bottom of the course. The fast riders were gapping 3 in and 3 out of the steep whoops.
Christopher Grice, Specialized Gravity racer in JrX (Cat1 17-18) seeded into 6th place in elite men and he went on to take his class win with a 2:27.46.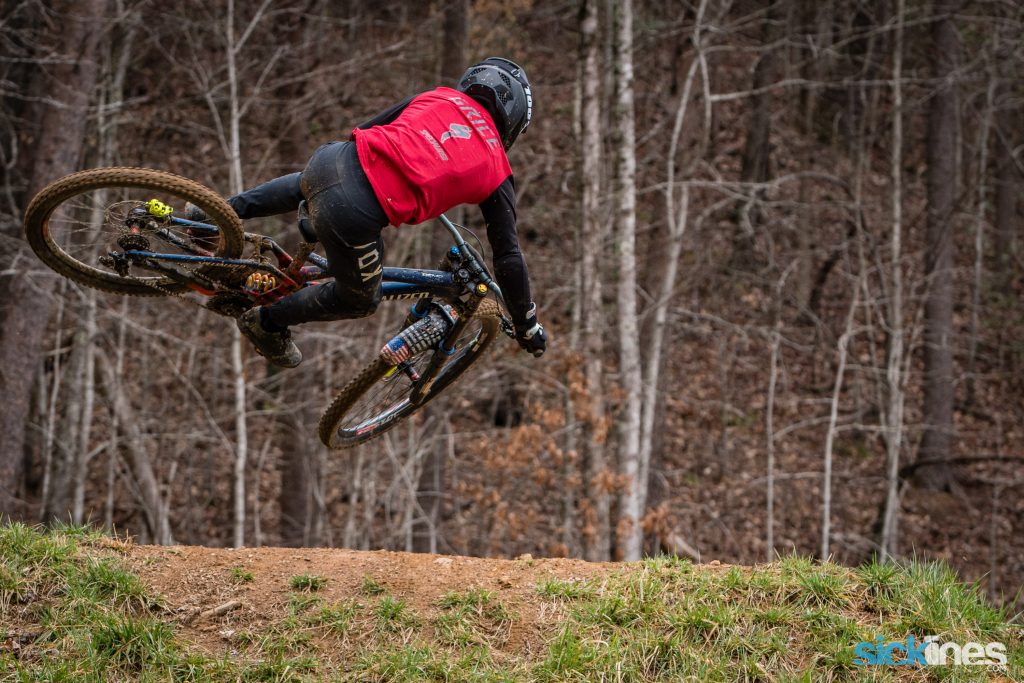 Times continued to get faster and faster. Neko Mulally put down a quick run and was the leader until Nikolas Nesterhoff bested his time. Steven Walton then came down with an even faster run. Aaron Gwin was just behind Steven's time. Charlie Harrision came down with a 2:23.17 to take over the top spot.
Dakotah Norton came down just after Charlie but was just outside of his time with a 2:23.25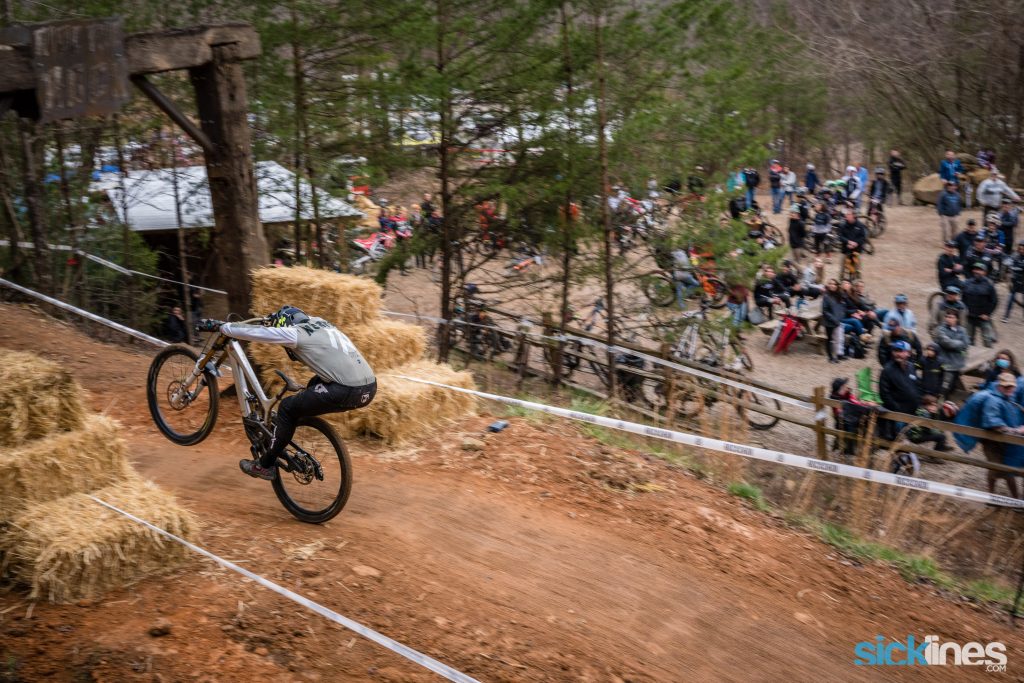 Luca Shaw was the top-seeded rider and all eyes were up the hill as he descended. He had a huge crash on the whoops that sent him over the bars at the worst possible time due to a mechanical issue.
With that, the race was over and Charlie Harrision was the Elite Men winner.
He managed to get back on his bike and make it down the final portion of the trail but he was hurting and his bike was missing the chain which managed to lock up.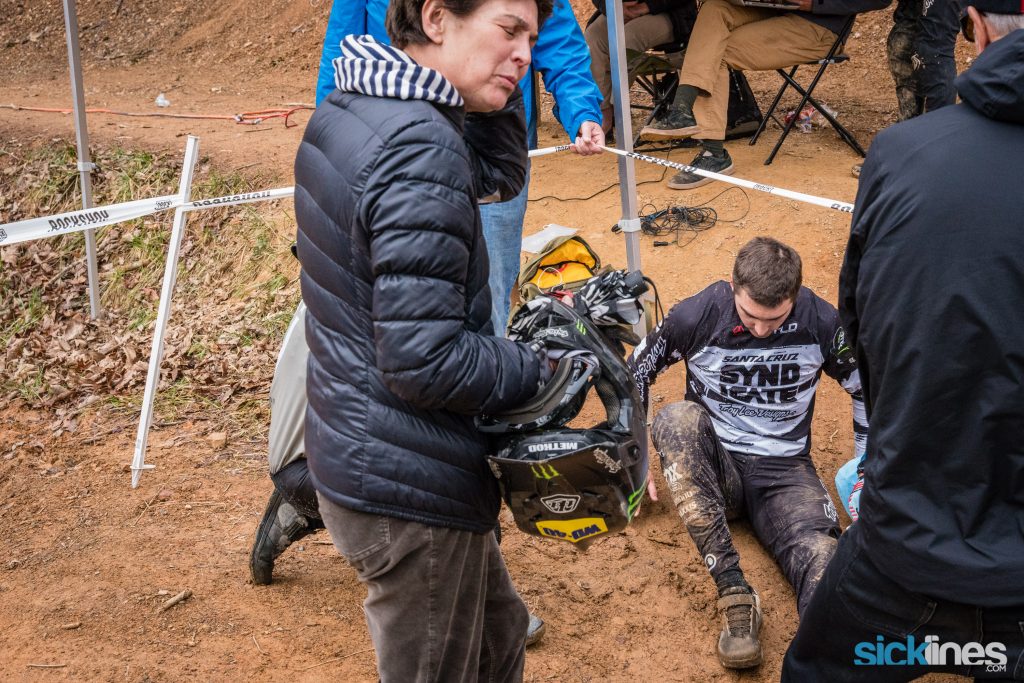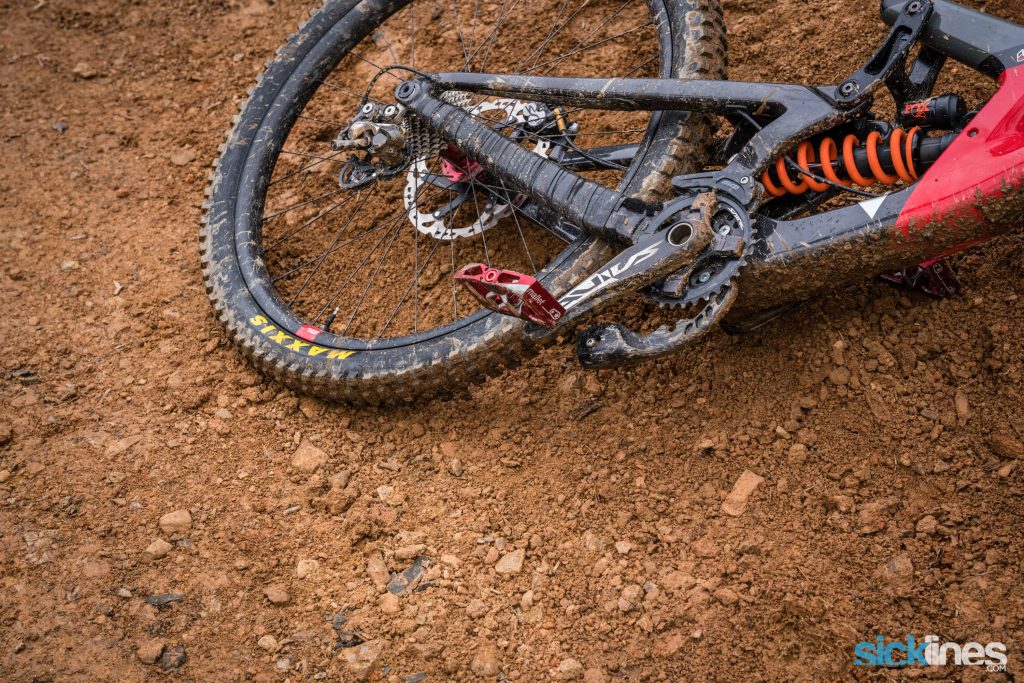 Results
Cat 1 Men 17-18 Results (JrX)
2:27.46 Christpher Grice
2:31.58 Keegan Rowley
2:35.78 Dean Lindsey
2:38.52 Parker Nishkian
2:38.72 Brooks Hudson
Elite Pro Women
2:56.12 Frida Helena Ronning
2:57.48 Kailey Skelton
3:10.15 Mazie Hayden
3:11.00 Caroline Washam
3:15.56 Ella Erickson
Elite Pro Men
2:23.17 Charlie Harrison
2:23.25 Dakotah Norton
2:25.01 Steven Walton
2:25.57 Aaron Gwin
2:26.46 Nikolas Nestoroff
Elite Women Podium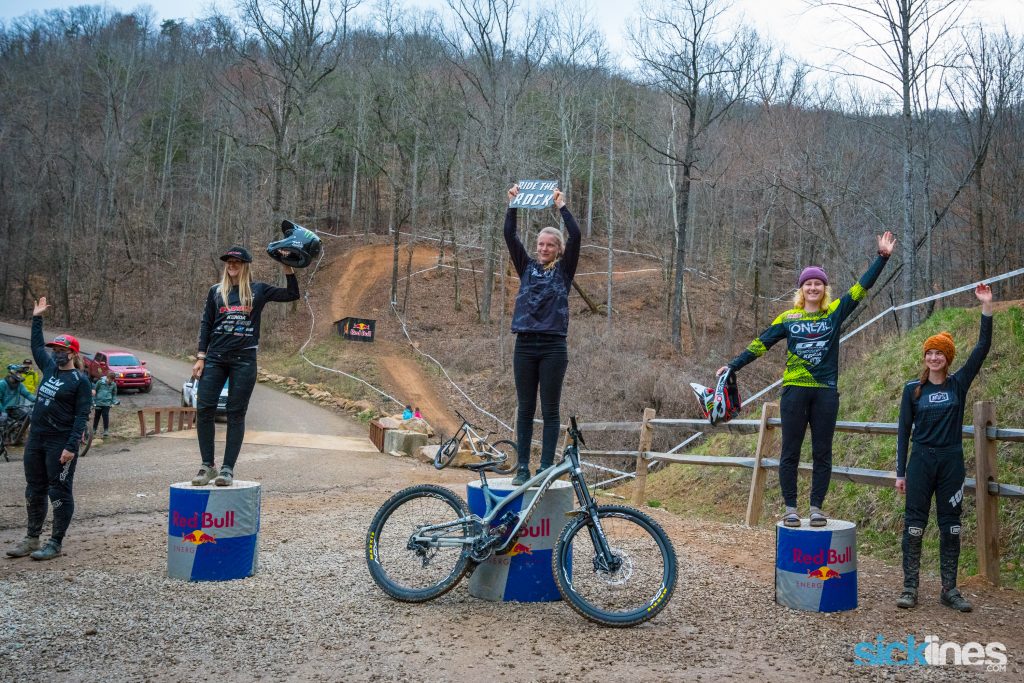 Elite Men Podium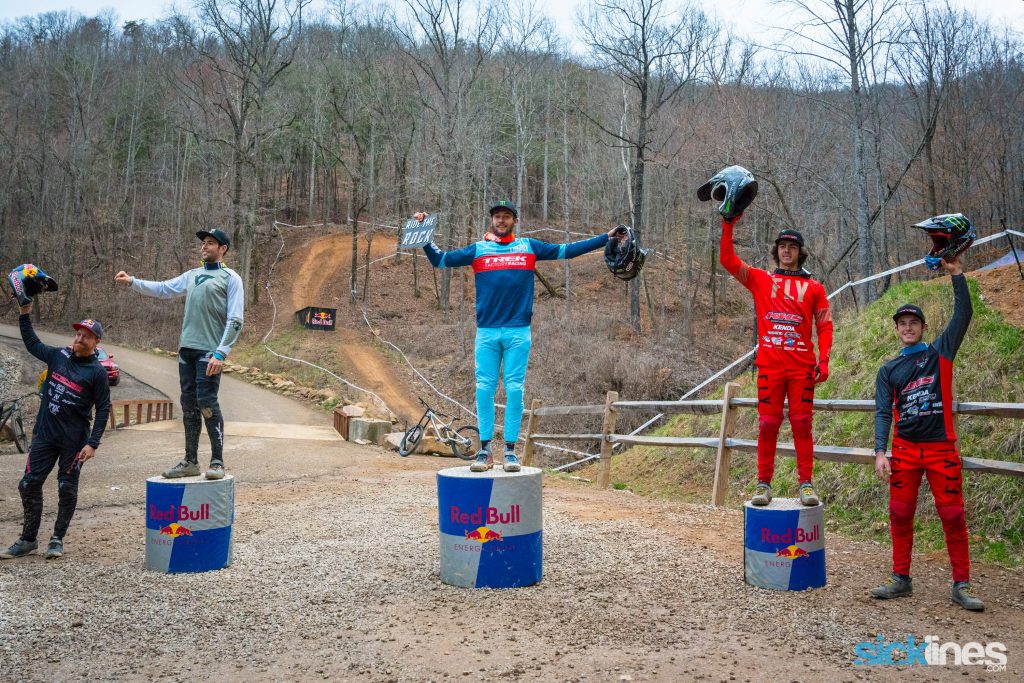 See the full results here for all categories (Cat 1 – 3, Elite / Pro / Semi-Pro / JrX)
Photos/Words: Jason Nixon