Ahead of the main race tomorrow, the racers lined up to do a seeding/qualifying run to decide the order for the race. You can see the seeding results from the 2021 Tennessee National race at Windrock for Cat1 Men 17-18 (JrX), Elite Women, and Elite Men.
Cat 1 Men 17-18 Seeding Results (JrX)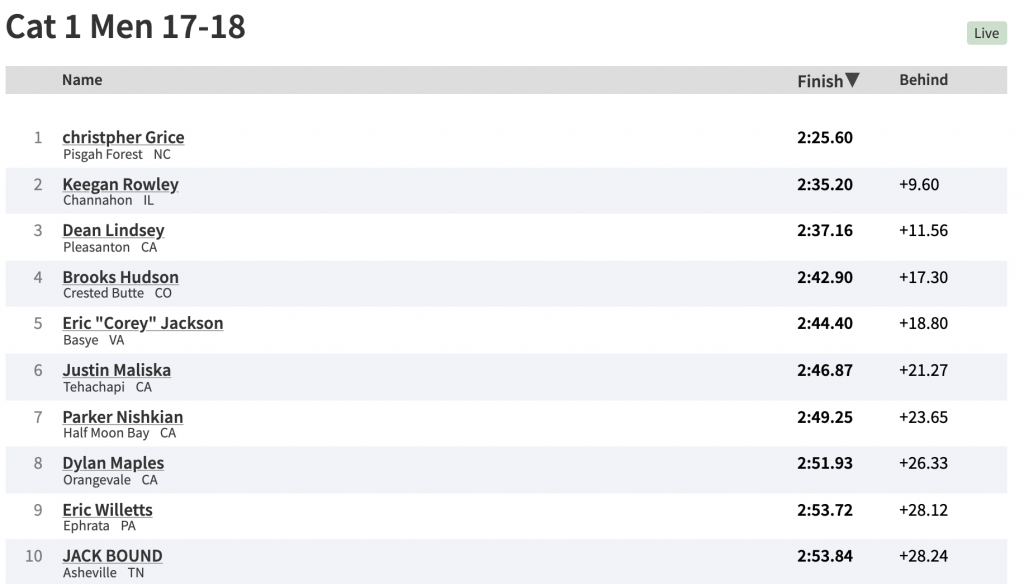 Elite Pro Women
Kailey Skelton
Frida Helena Ronning
Caroline Washam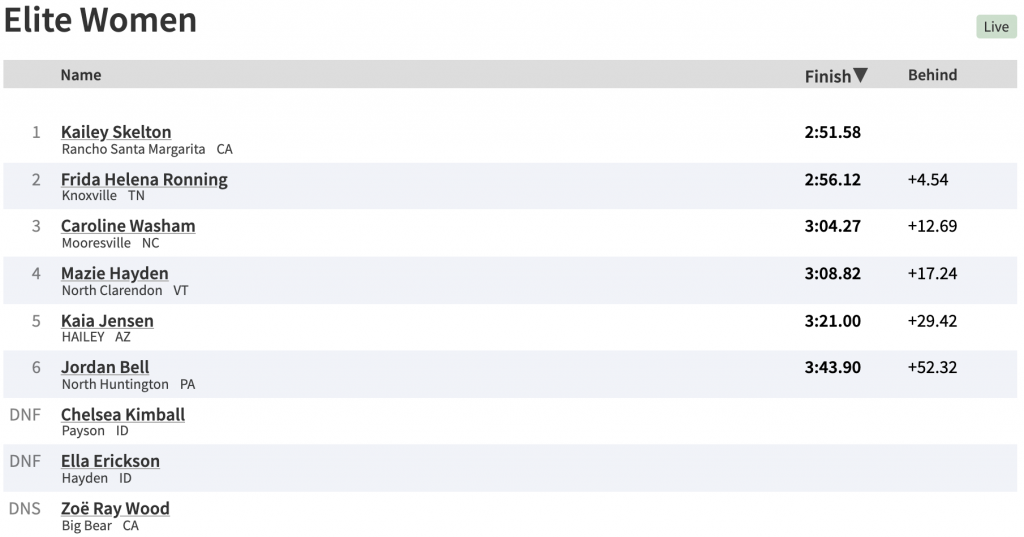 Elite Pro Men
Luca Shaw
Dakotah Norton
Charlie Harrison
Aaron Gwin
Steven Walton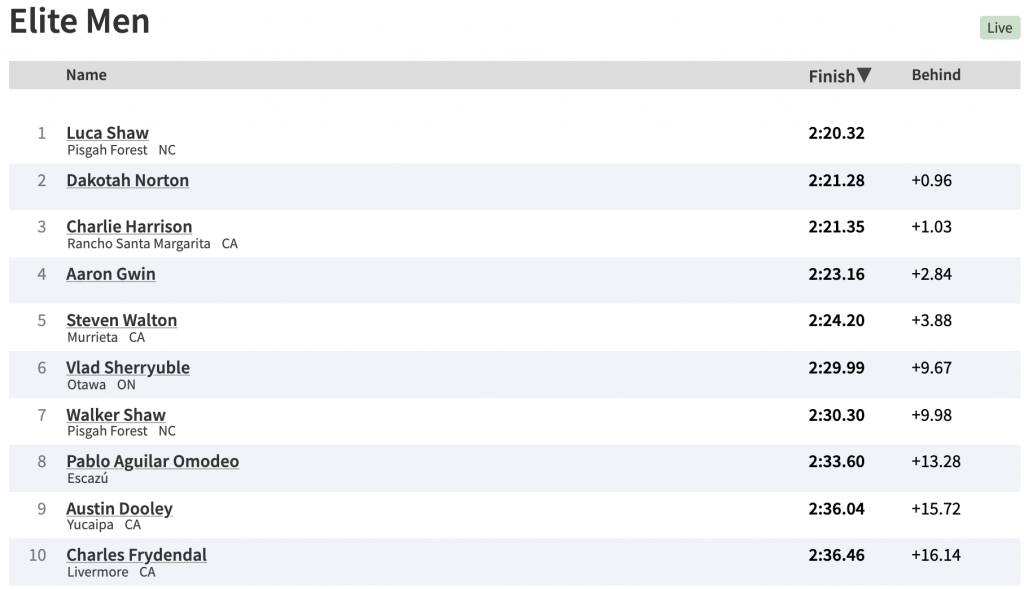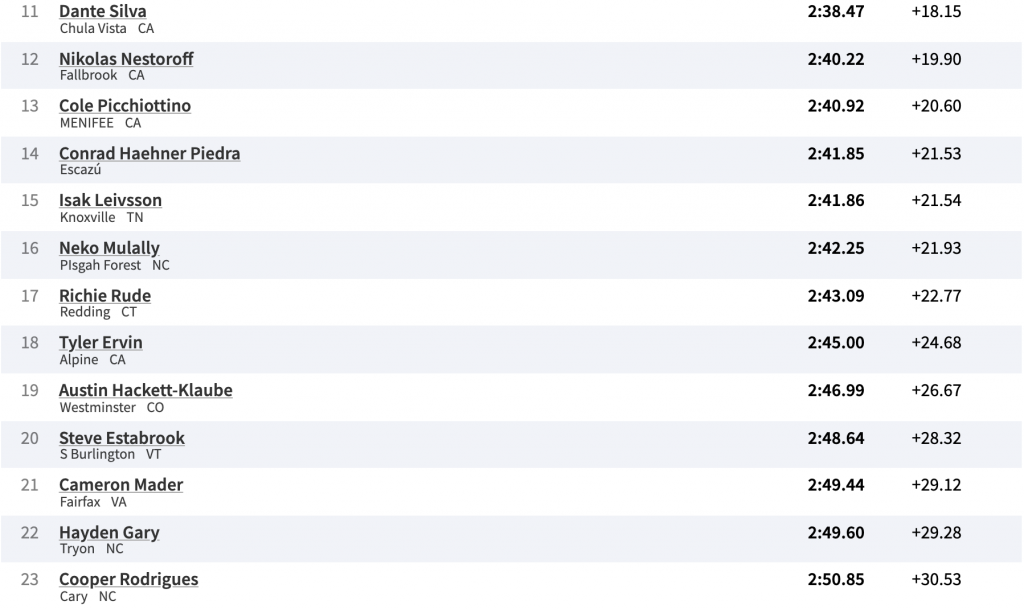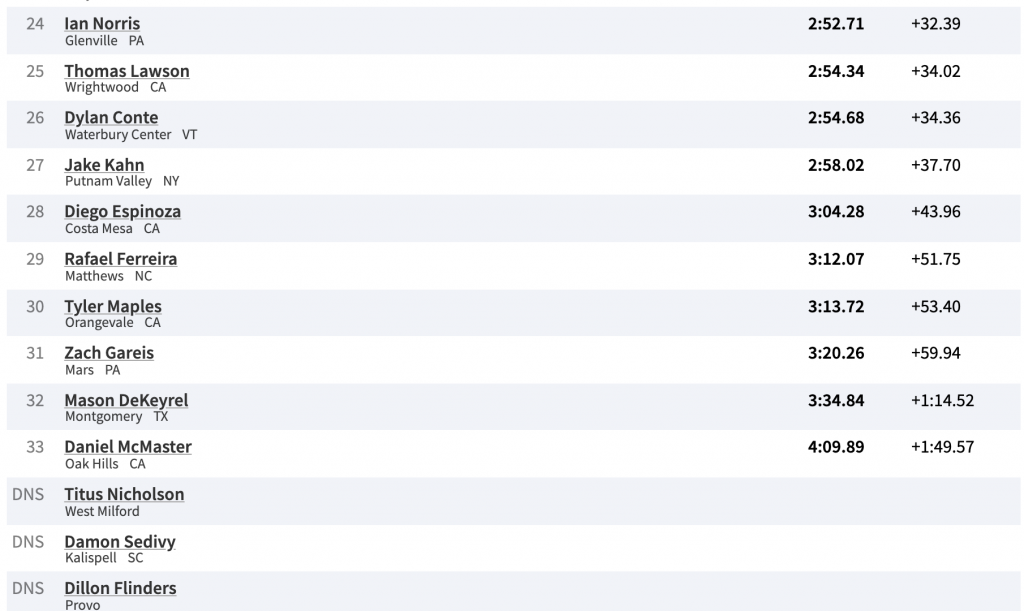 If you missed some of the photos from Day 1 be sure to check those out as well.