There's nothing like a good turnout at a National race and Windrock is going to deliver this year. The pro class is littered with World Cup talent including Aaron Gwin, Luca Shaw, Dakotah Norton, Charlie Harrison, and Neko Mulally to name a few.
The 2021 National DH Series is comprised of three top gravity events in the U.S. and tracks the standings for elite riders in the fast-paced downhill category.
Junior racer Christopher Grice, representing Specialized Factory Racing, is no stranger to Windrock and will be a good bet for the win on race day in JrX.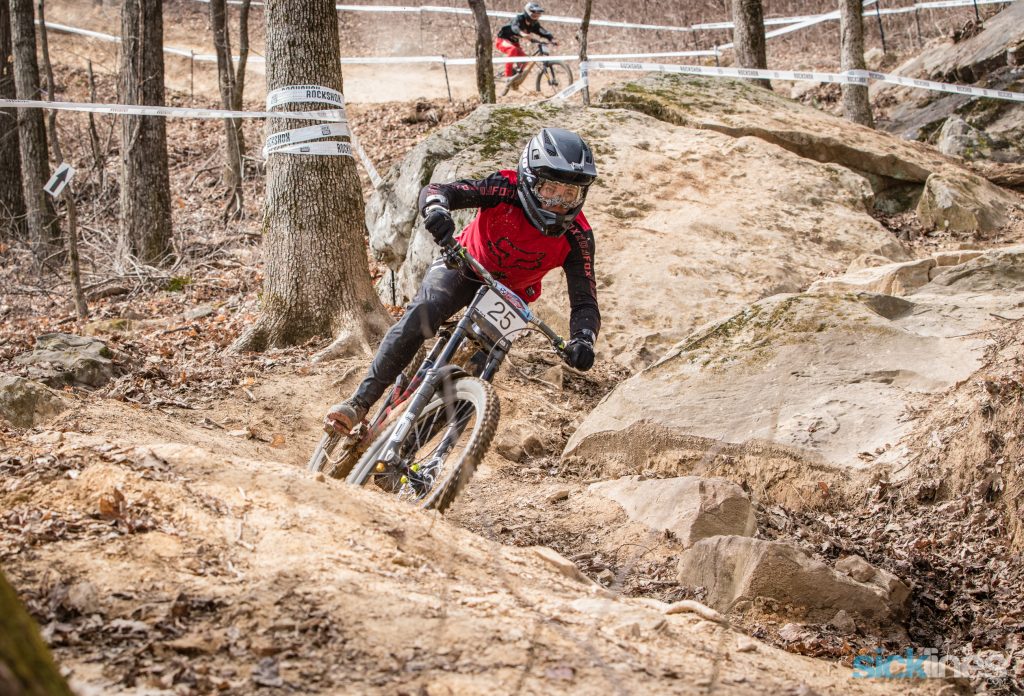 Factory Teams In the Building
It's not every day you see Richie Rude on a downhill trail but he's been talked into racing downhill.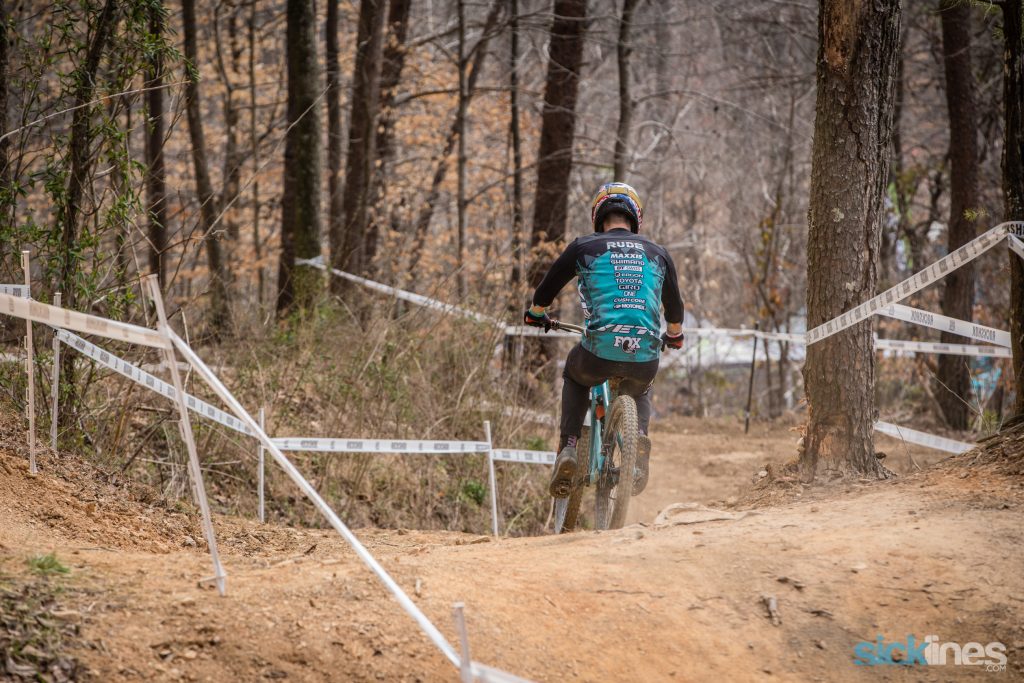 Now before you get your hopes up that Yeti has a new downhill bike Richie just has a dual crown fork on his trail bike but it's good to see him on track even if he's focusing on Enduro.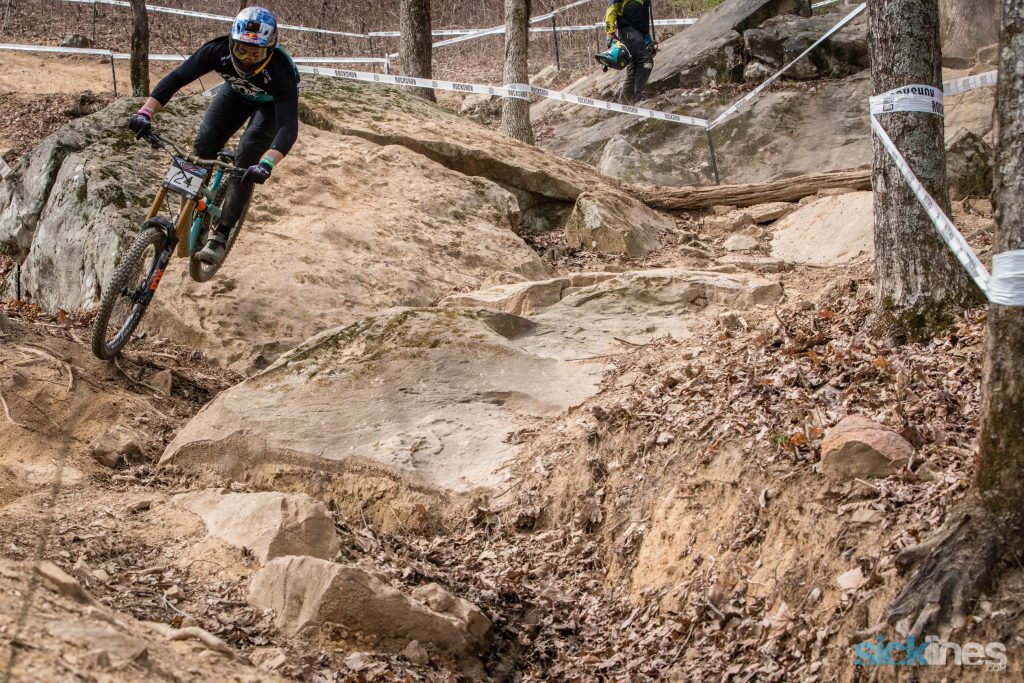 Charlie Harrison is onboard his new Trek Factory Racing rig and is always a threat at Windrock. He's got style for days and his kit is looking fresh.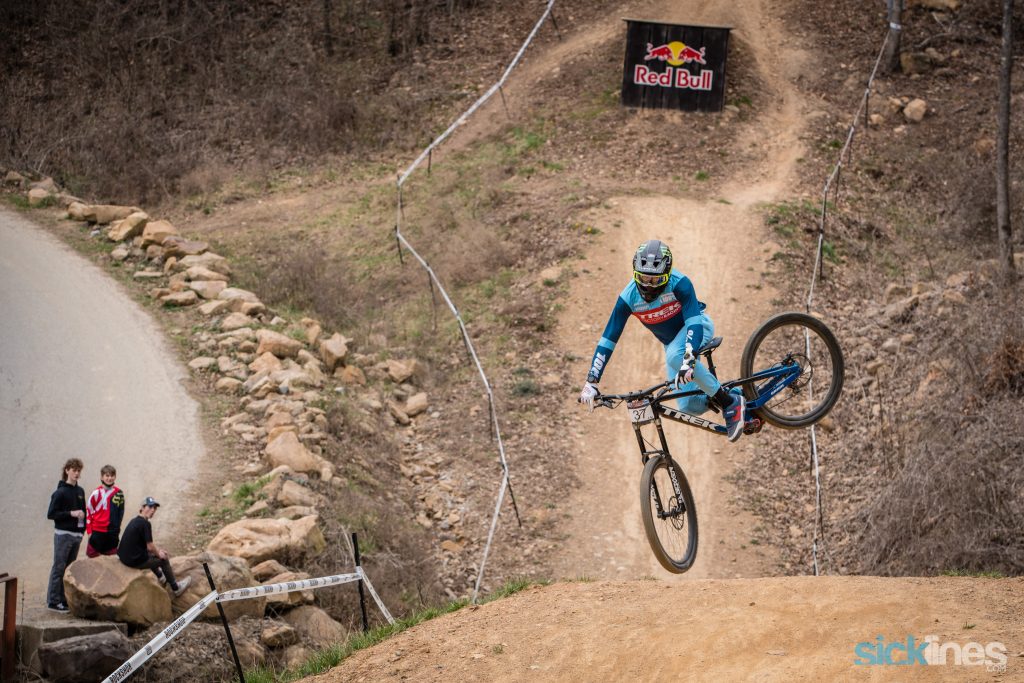 Dakotah Norton is on the YT Mob this year and is always a threat at Windrock. He won the 2020 Tennessee National race last year.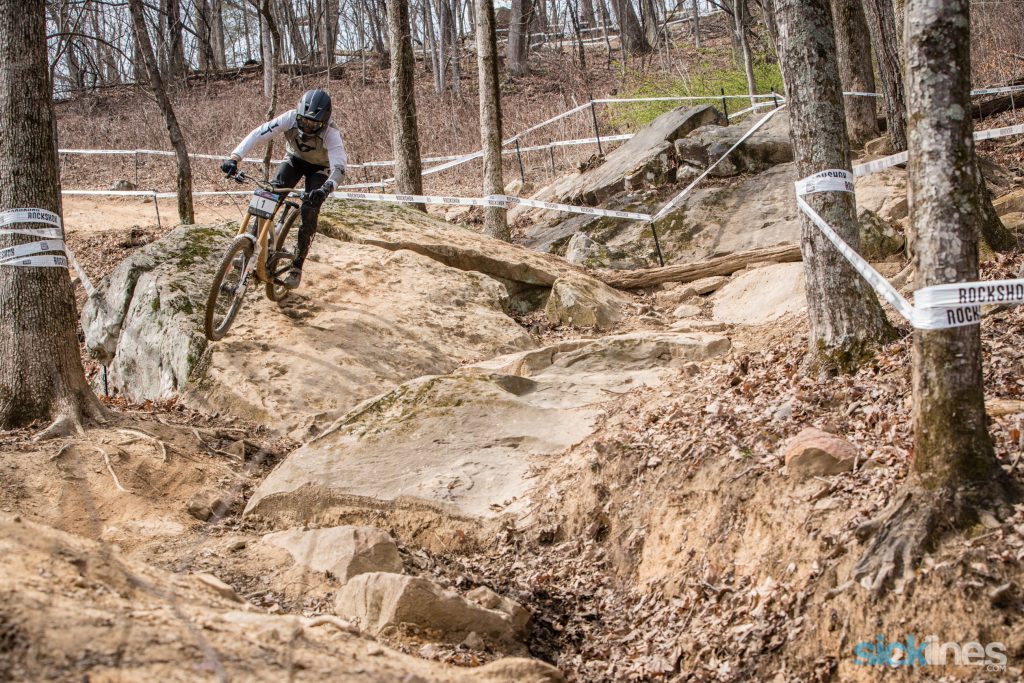 Luca Shaw, Santa Cruz Syndicate's racer, is smooth on course. He has done many races at Windrock so he's very familiar with the course and terrain.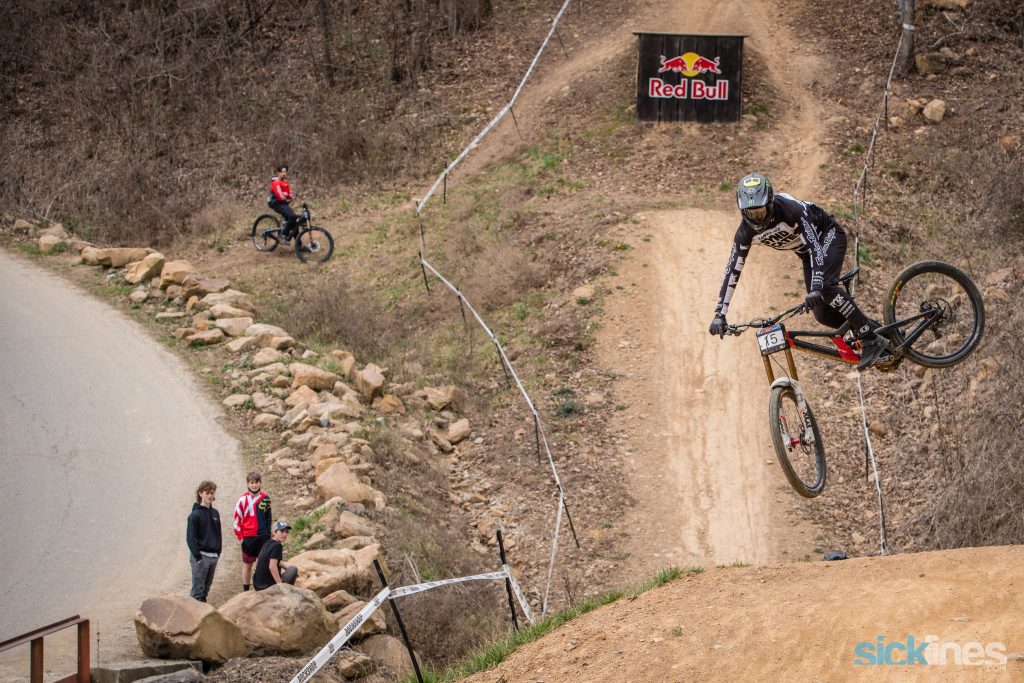 Aaron Gwin, Intense Factory Racing rider, is also at Windrock for the early season race. It's great to see all the top talent attending the National DH series. He's looking smooth and fast in sections but is certainly learning his way down the race trail.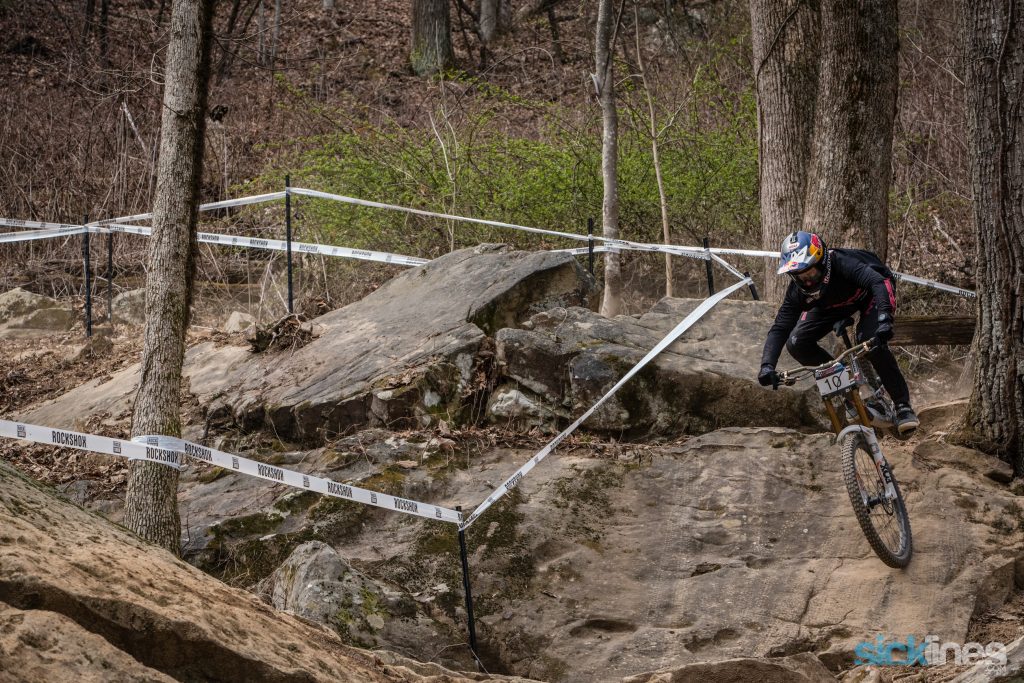 We've seen plastic hand guards on some riders bikes and this one has a more moto-inspired metal guard that looked more tree capable than the plastic ones.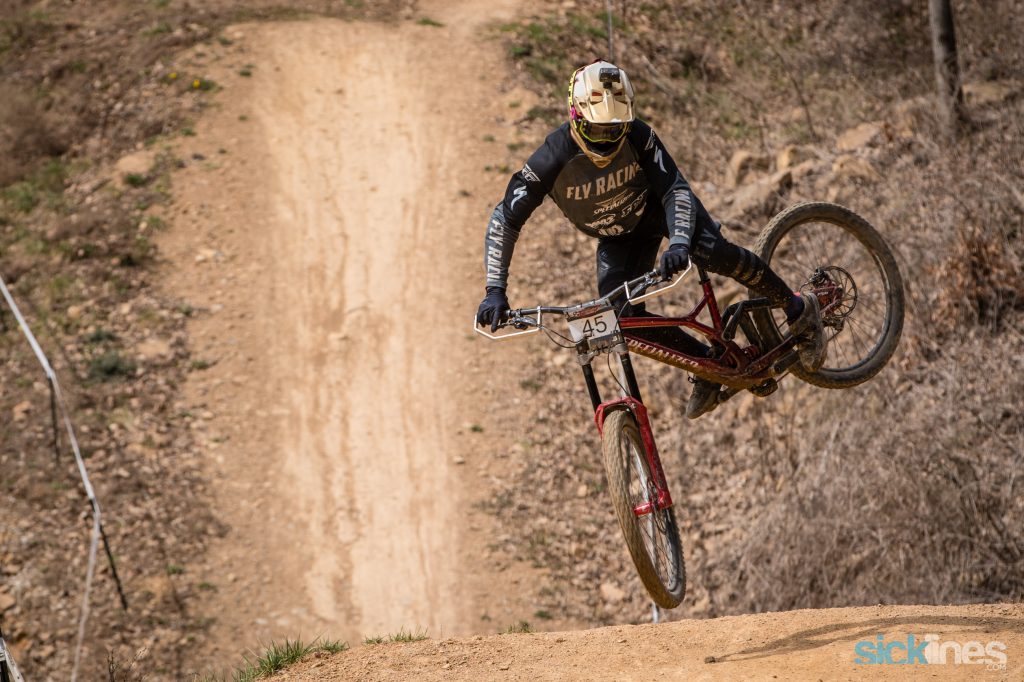 Follow along this weekend as the race is sure to be a good one.
The next U.S. National Downhill event is on Memorial Day weekend at Mountain Creek (Vernon, NJ), followed by the 2021 FOX U.S. Open.
Photos: Jason Nixon