Photos: Jason Nixon
Today we take a quick look back at the 2020 U.S. National DH series stop at Windrock Bike Park during the Tennessee National.
Nestled in Oliver Springs, TN the Windrock Bike Park is a blossoming venue that draws top talent. They held round #1 of the National DH Series as part of their TNNational in 2020 and will be held again this year March 10-14th 2021.
The Windrock Bike Park continues to get a number of updates and riders love riding new and exciting features.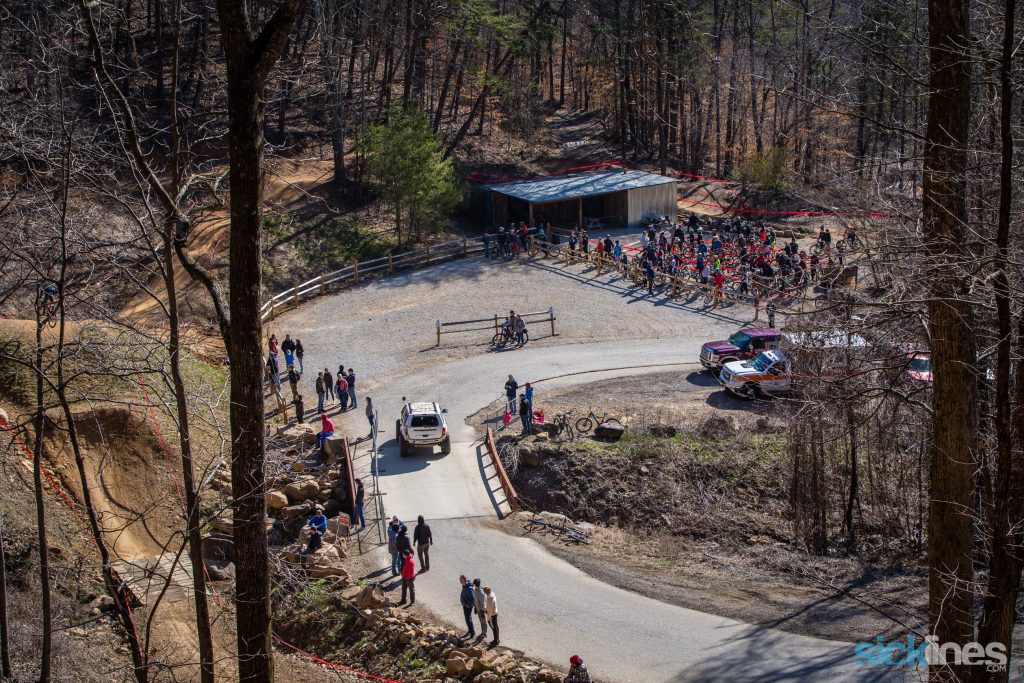 To get to the top of the downhill trails bikes are loaded onto some custom bike trailers to shuttle riders and their bikes.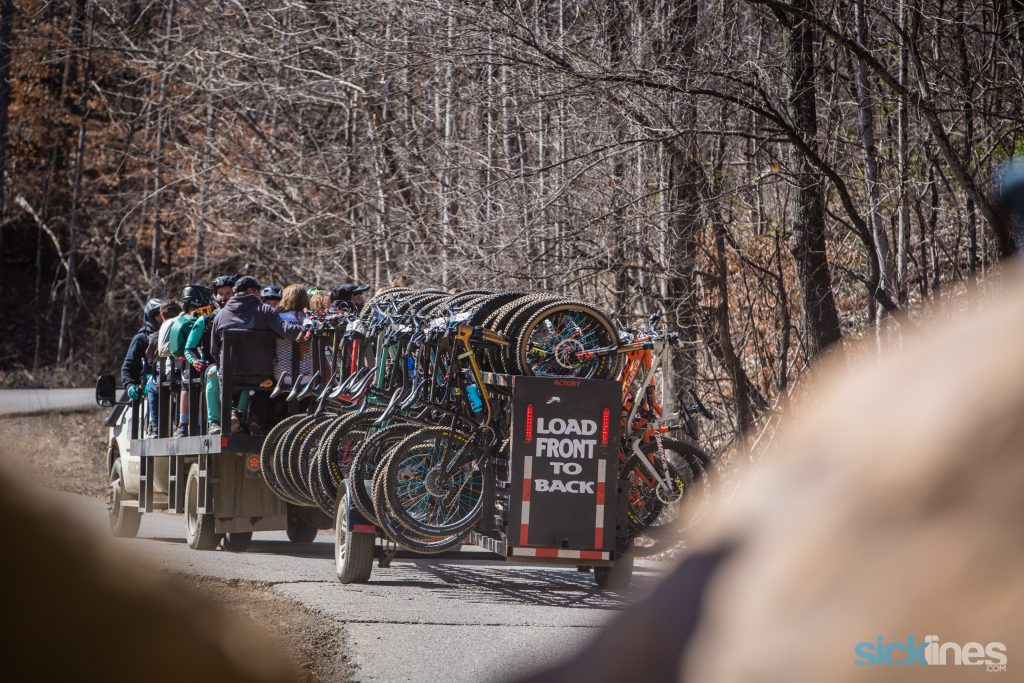 The 2020 TN National drew riders from all over the USA and from other countries. Canadian Magnus Manson is no stranger to downhill and he seeded well in 4th position but had issues in the finals and couldn't repeat his success.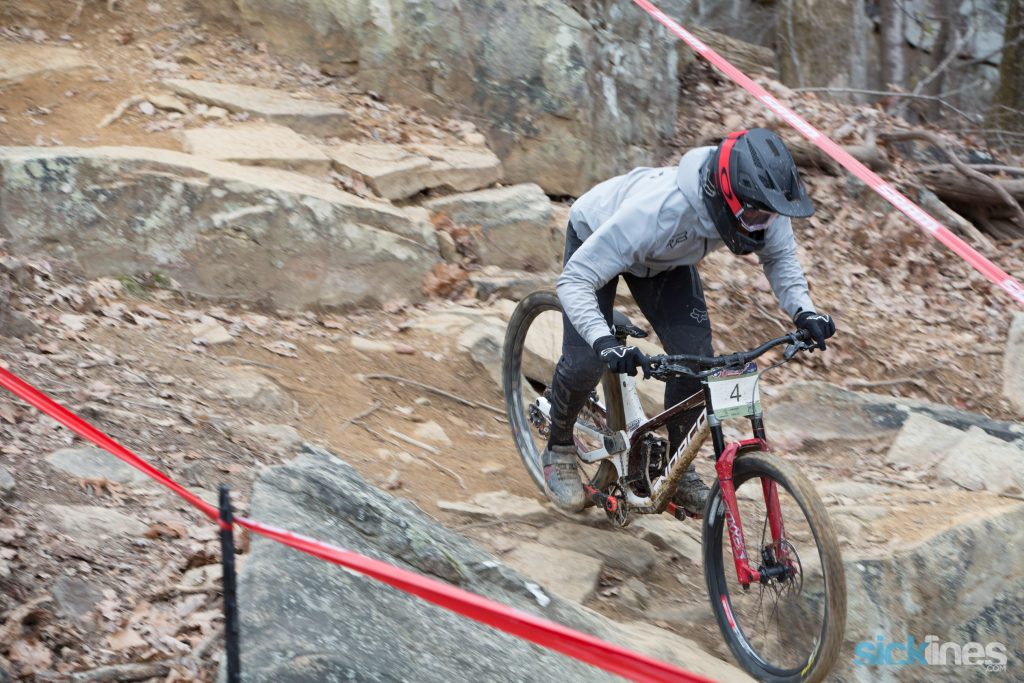 If you haven't fallen at Windrock, you probably have never ridden there either. Dillon Flinders from Provo, UT tastes the TN dirt during practice but ends up 9th overall in Pro Men on race day.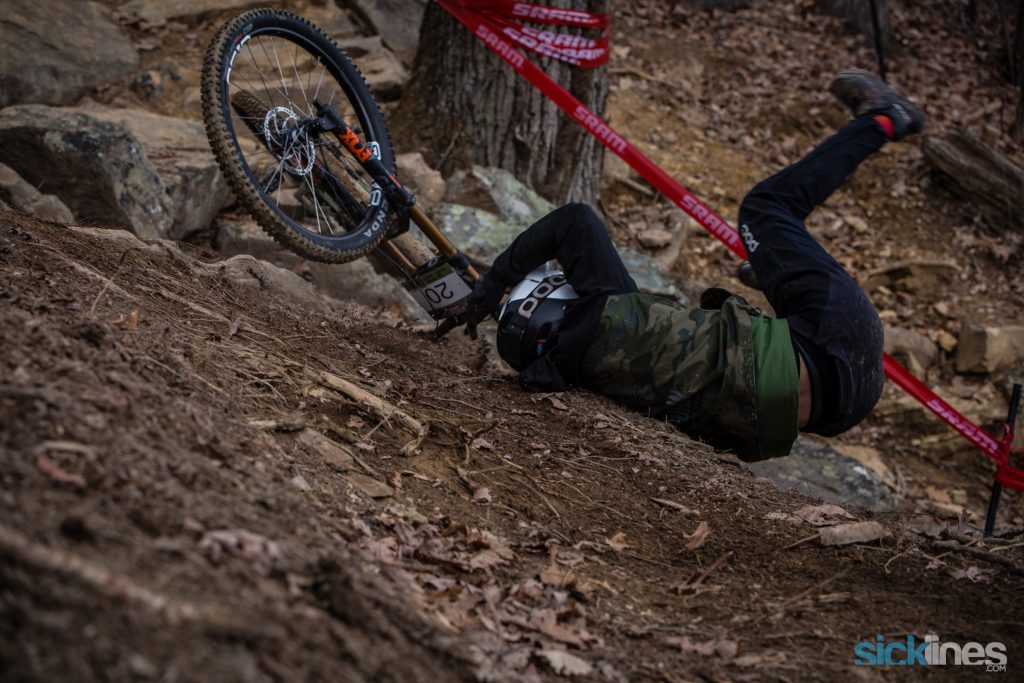 Making a name for yourself usually starts in the JrX field and Seth Sherlock wrapped up his first Jr X win onboard Intense Factory Racing at the Tennesee National.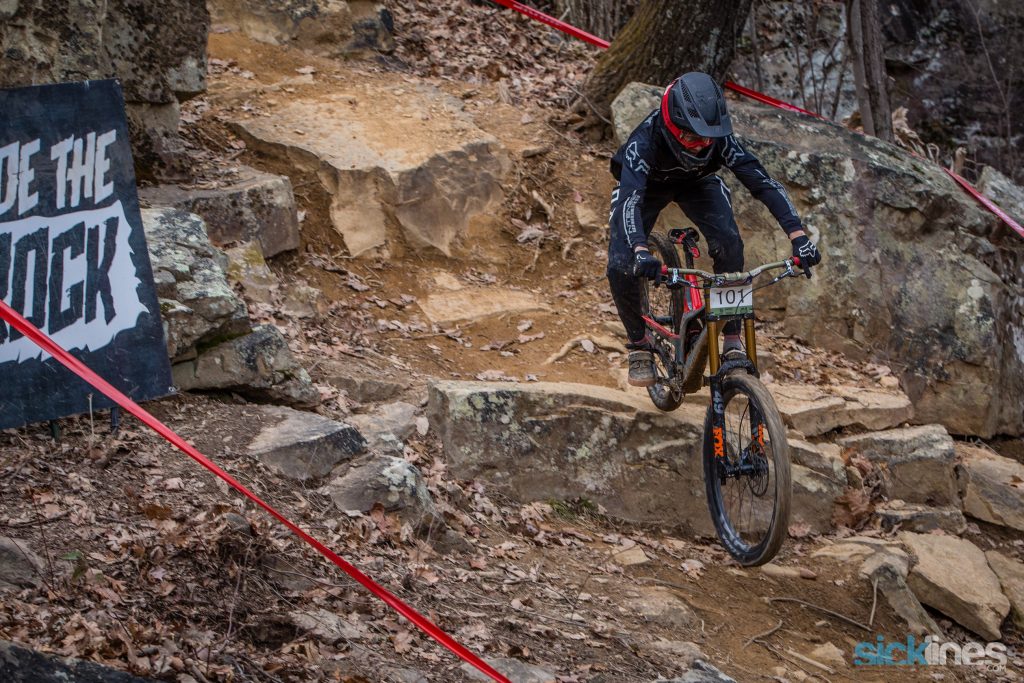 Riders of all ages came to compete and spectate and there is a lot of young talent that are ready to race the best.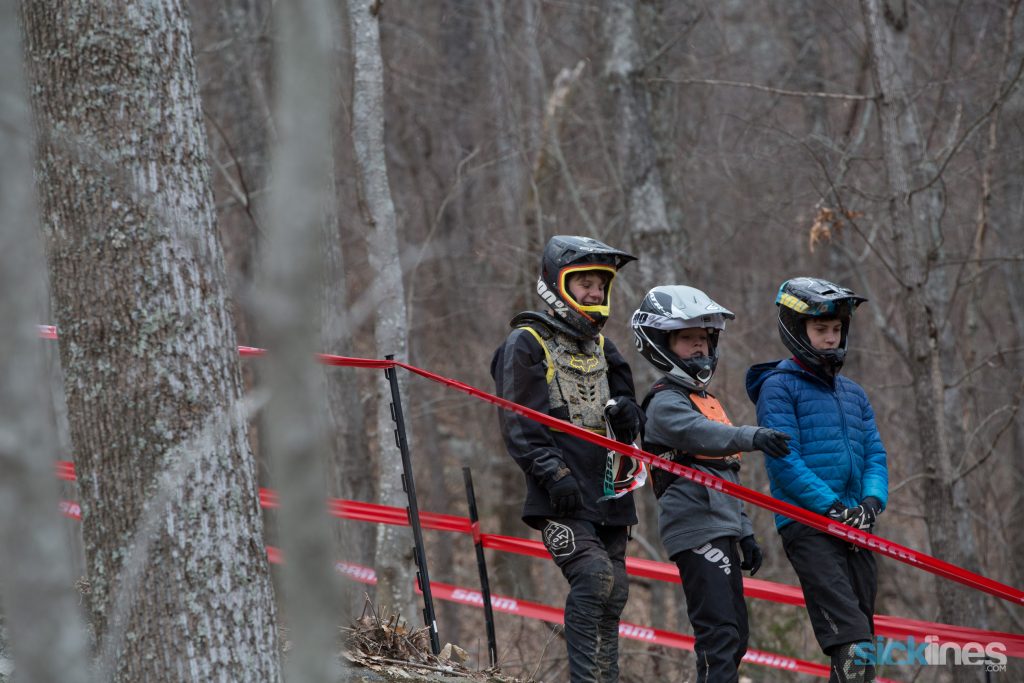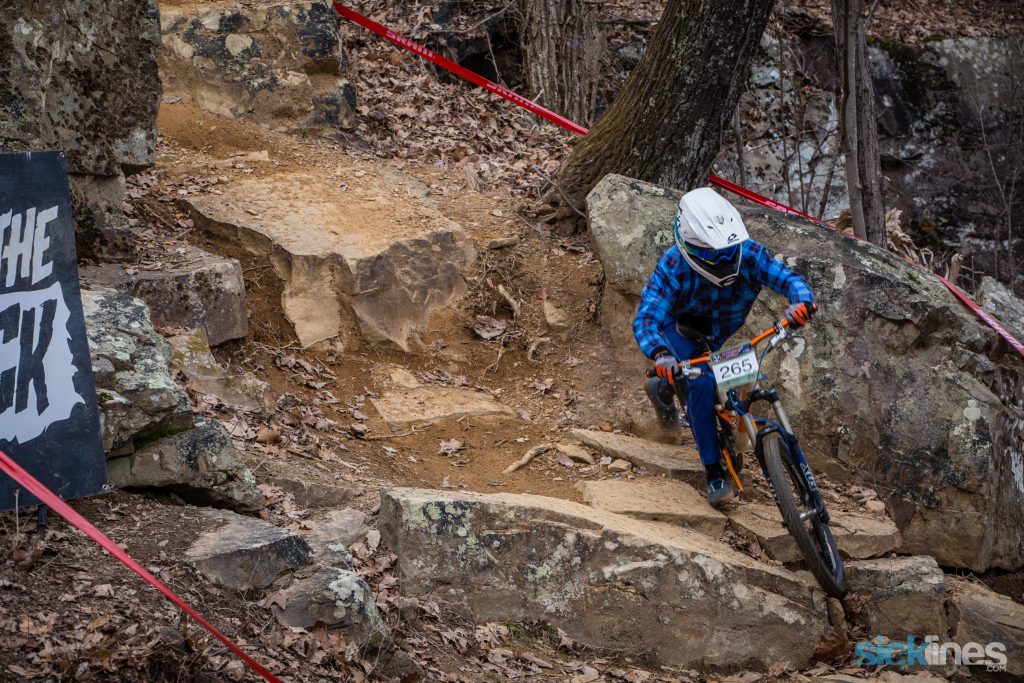 The course had some tricky spots to it and gave some riders a challenge. The main rock garden had a few tricky spot riders struggled with but Luca Shaw makes easy work of it without causing any damage to himself or his Syndicate bike.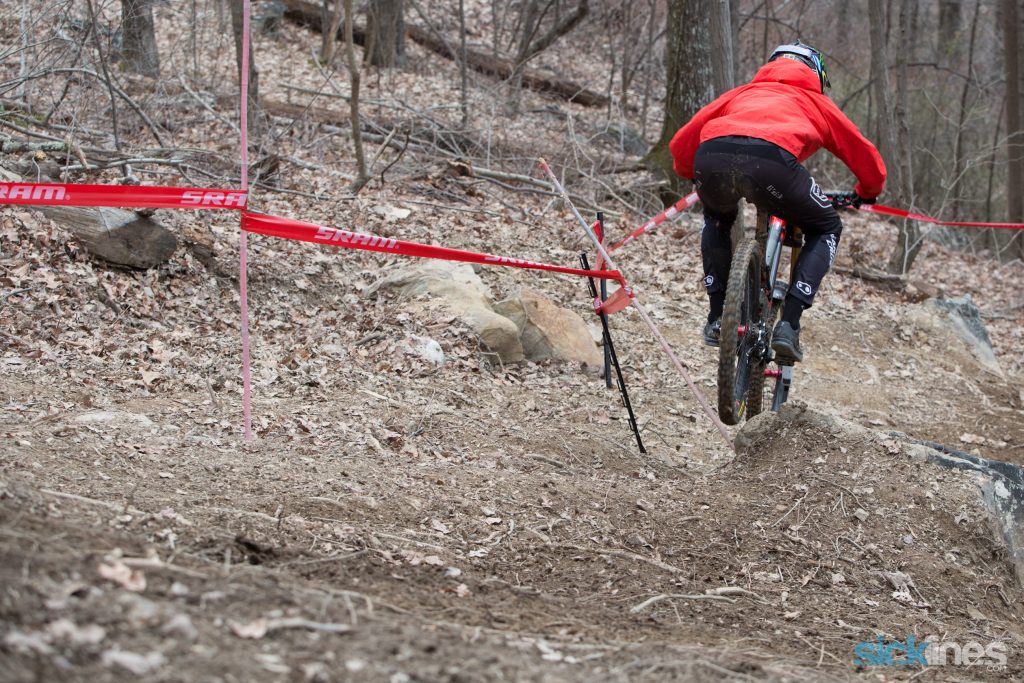 Freda Helena Roenning dominated seeding and the finals claiming victory by over 12 seconds.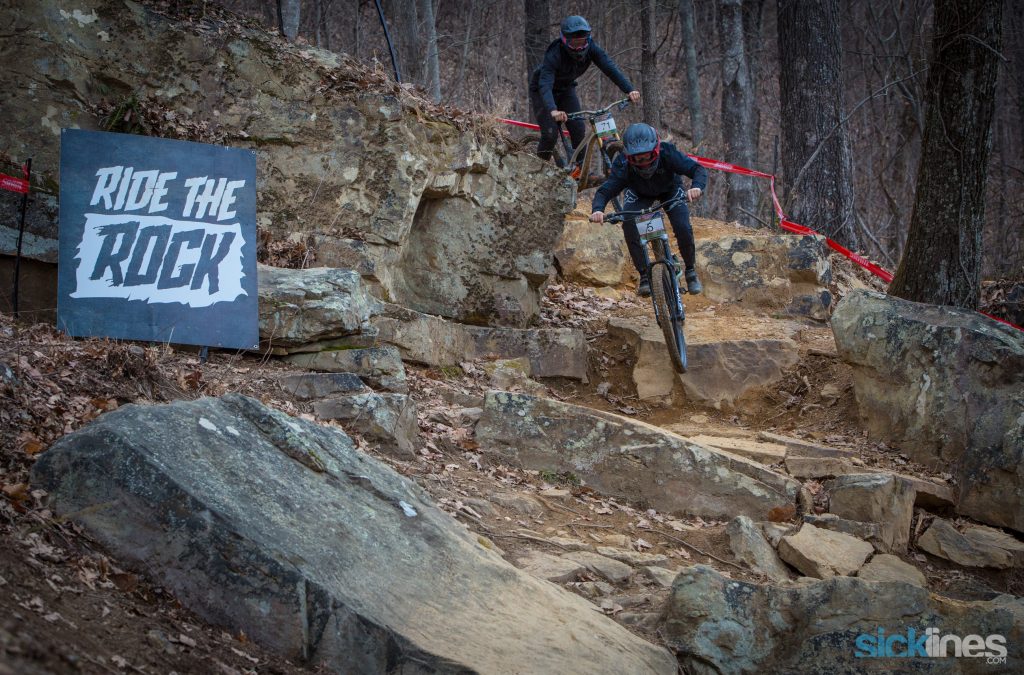 After the seeding run it was Dakotah Norton in the top spot for Pro Men which set the stage for the race on Saturday.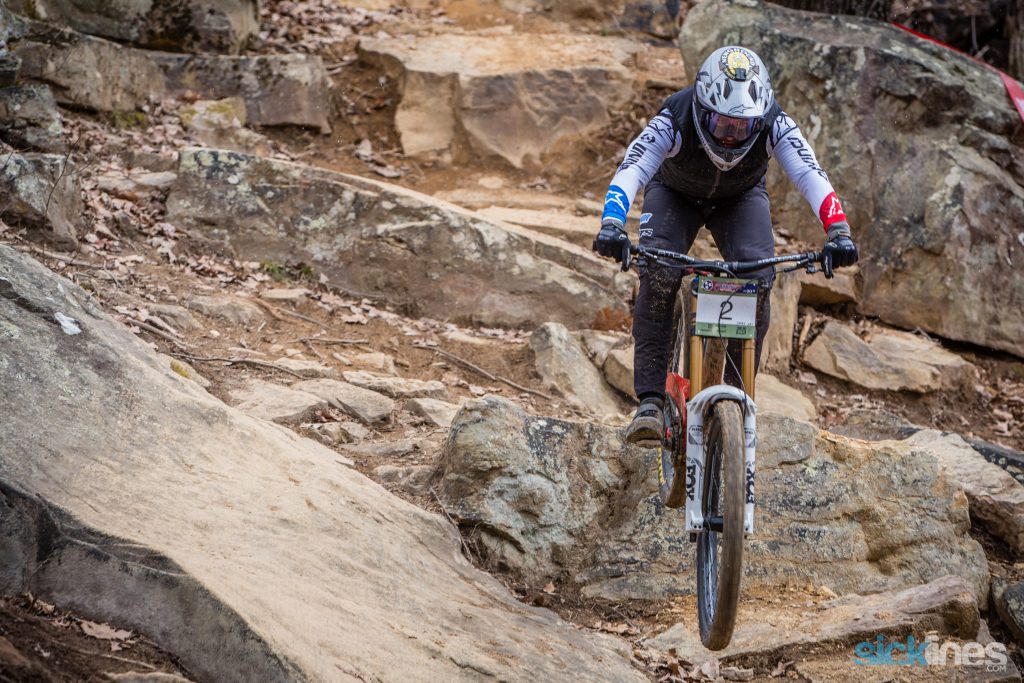 Luca Shaw navigates the upper rock garden during seeding into the #3 spot.
Steven Walton ended up taking fourth in Pro Men at this US National stop but would go on to take the overall 2020 U.S. National Downhill Series title.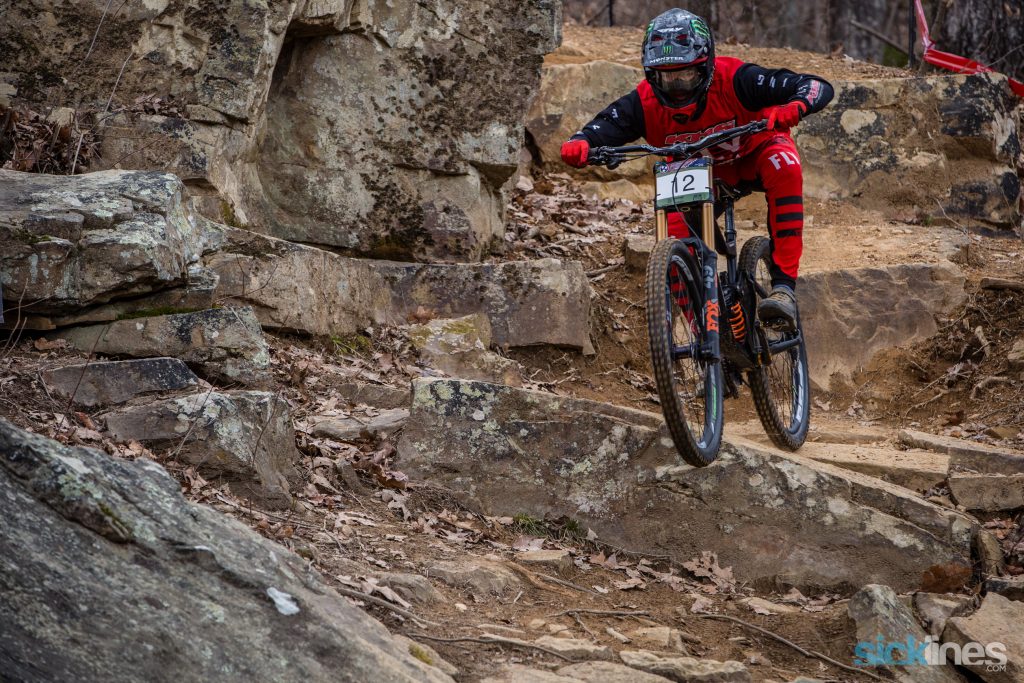 Slotting into third place was none other than Neko Mulally who has been important in a lot of the transformation at Windrock along with the dedicated trail team like Sean Leader.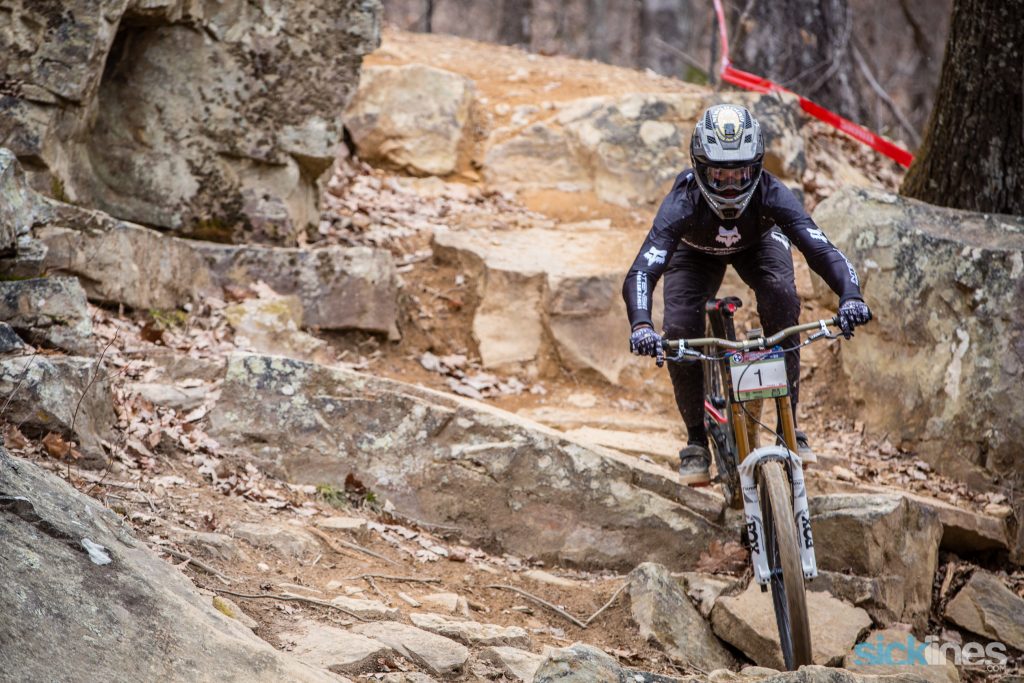 Luca Shaw is no stranger to the podium and he took second place.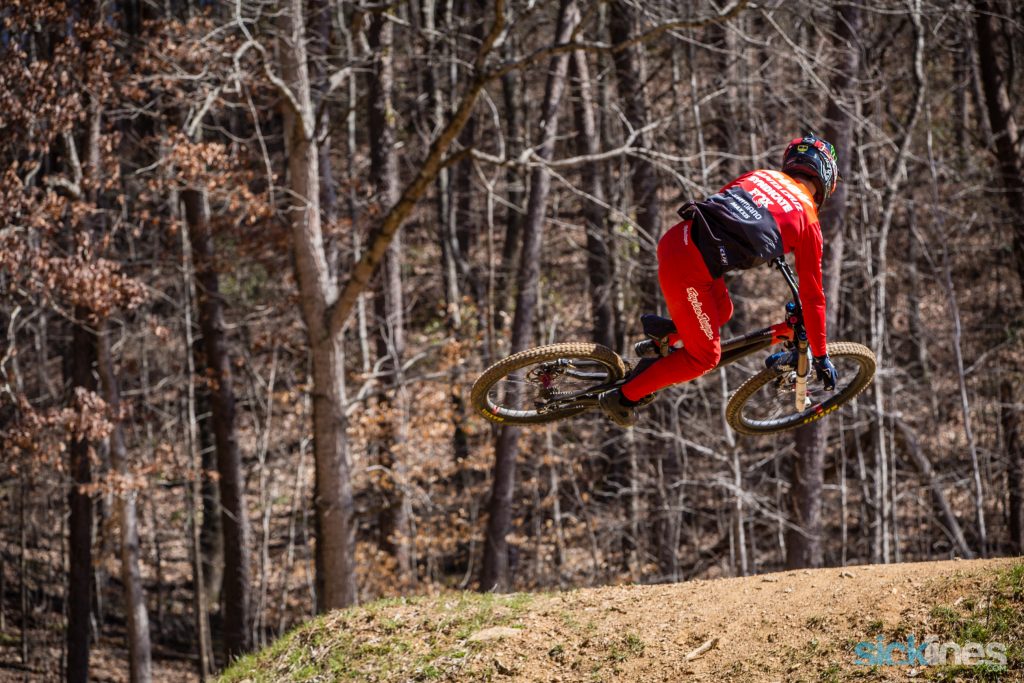 Dakotah Norton carried the momentum from his seeding run and would go on to take the win for the Pro Men.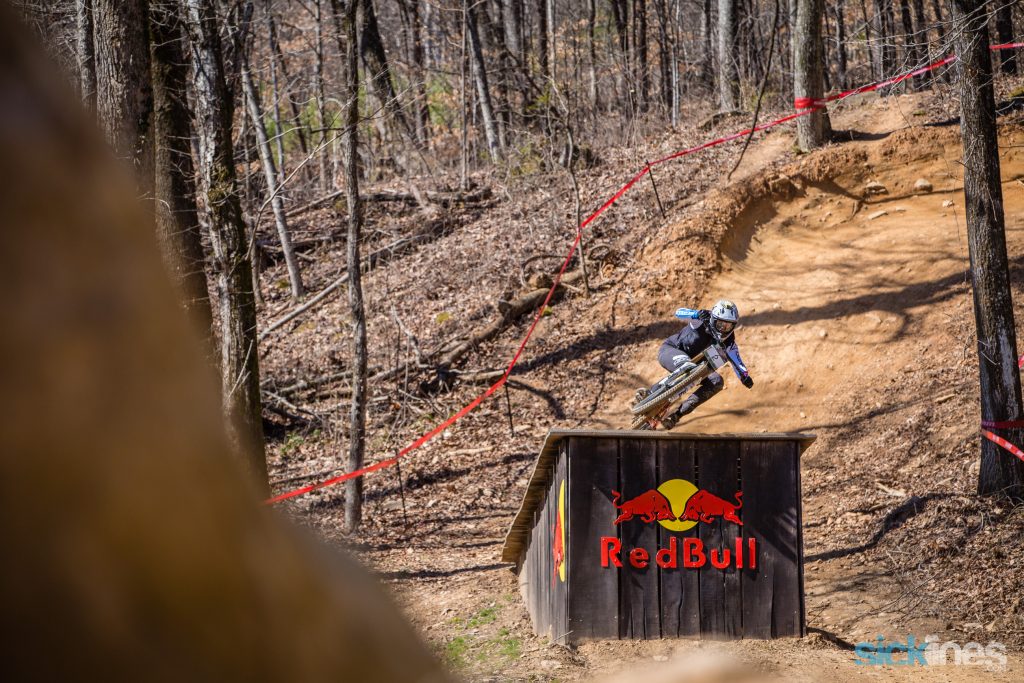 Pro Men Results
Dakotah Norton 2:27.588
Luca Shaw 2:29.059
Neko Mulally 2:30.632
Steven Walton 2:33.301
Walker Shaw 2:35.307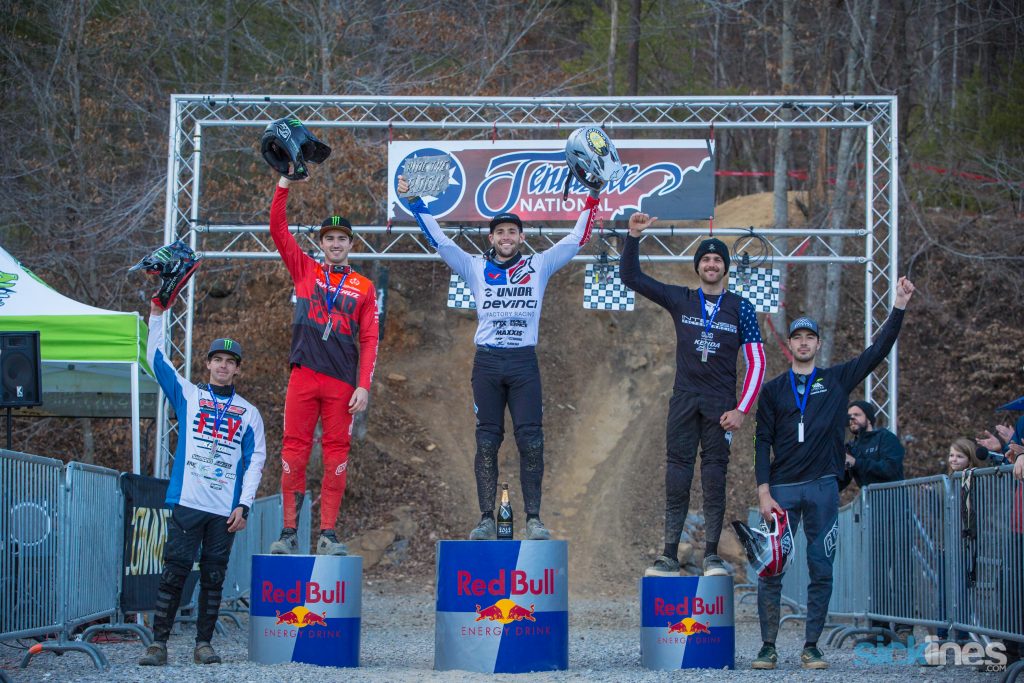 Pro Women Results
FREDA HELENA ROENNING
Rachel Pageau
Kera Linn
Mazie Hayden
Ella Erickson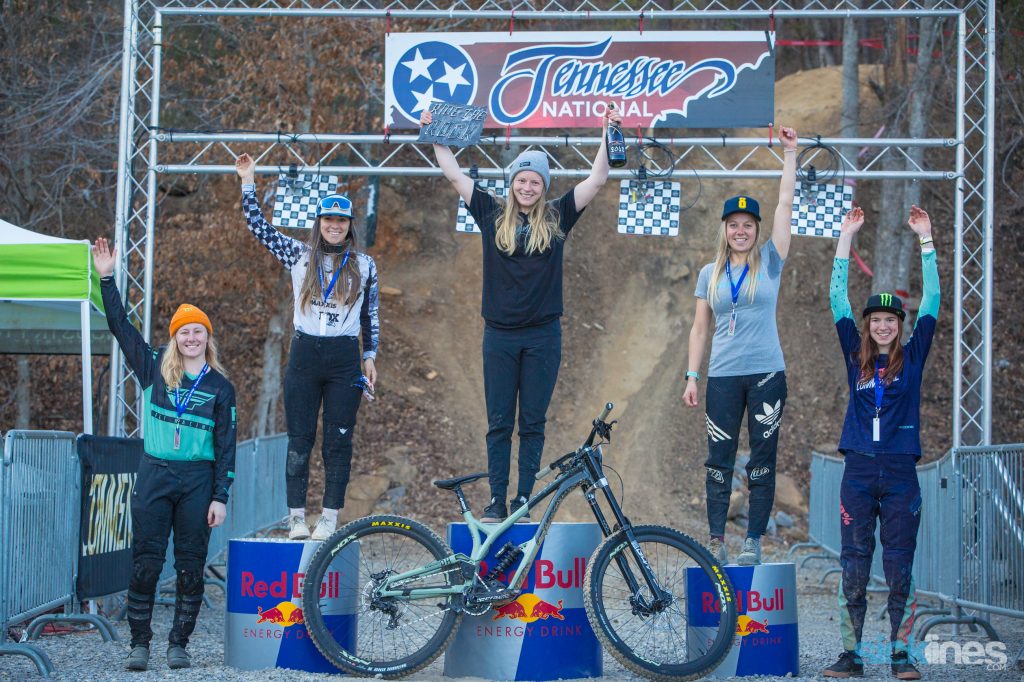 JrX Men Results
Seth Sherlock
Tyler Ervin
Austin Dooley
Pablo Omodeo
Jack Dichiara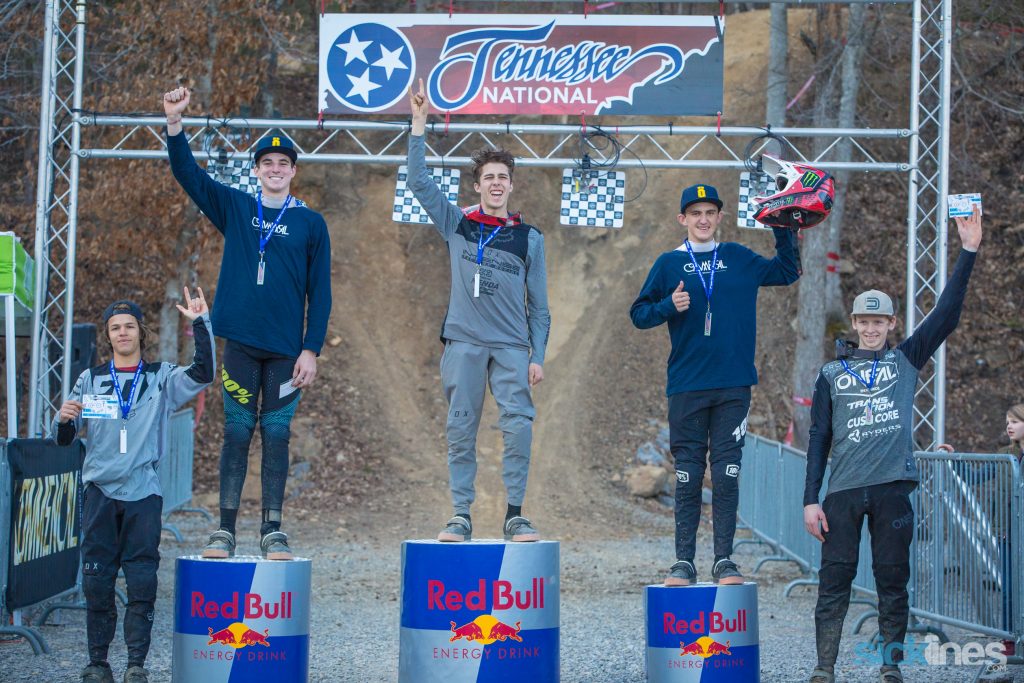 Full results
Feel free to thumb through some additional images as well from the race below. You can also head over to Windrock for the U.S. National Downhill race this week March 10th-14th.