Alchemy Bikes has come a long way since we first saw their first Arktos mountain bike in 2015 that you can check out as well if you like.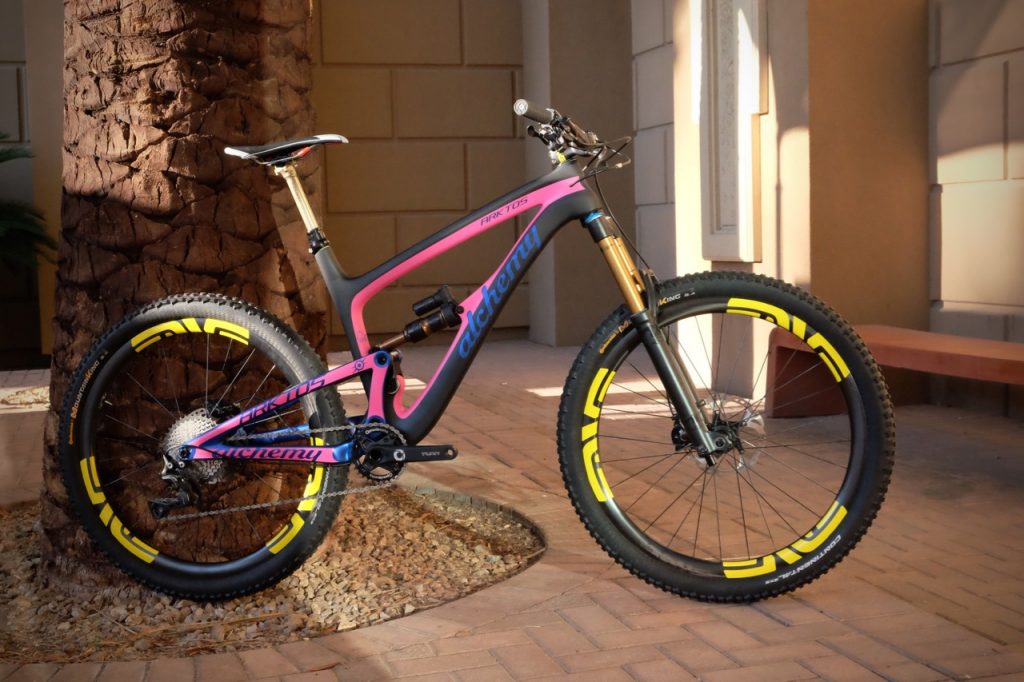 Fast forward to 2021 and they've updated the Arktos quite a bit to say the least. Designed and assembled in Colorado, the Arktos is available in a variety of configurations to suit a wide range of riding styles and preferences. 130F / 120R (29er only) , 150F / 135R (29er & Mixed wheel), 170F / 150R (29er & Mixed wheel), and frame only options.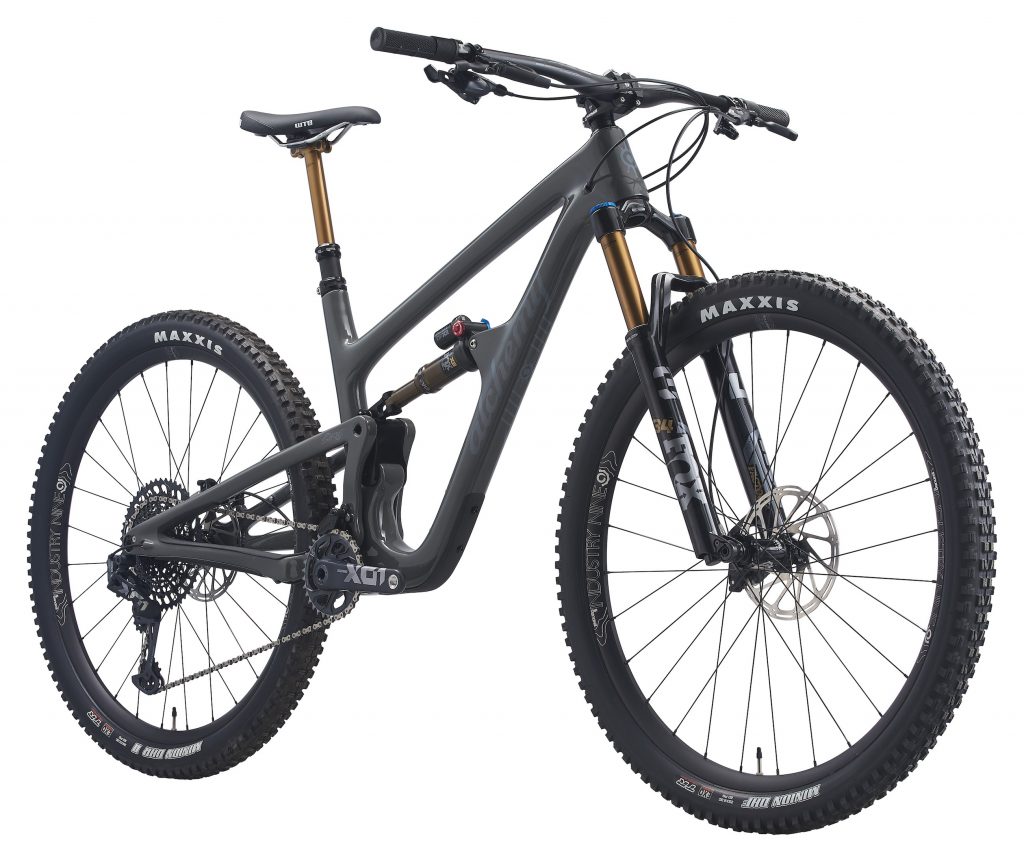 Images: Alchemy Bikes / Action Photos: Ride – Todd Renwick Photo Credit/Aaron Lesieur
DENVER, COLO, March 2nd, 2021 — Alchemy Bikes, known for their exclusive patented Sine Suspension system, introduces their new carbon Arktos mountain bike. The Arktos is designed to allow for three travel configurations and two wheel sizes (29" and mixed-wheel "mullet" 29"/27.5" compatibility) with one frame. It also features modernized geometry with low standover to improve maneuverability and utilizes dual water-bottle mounts to support those long days in the saddle.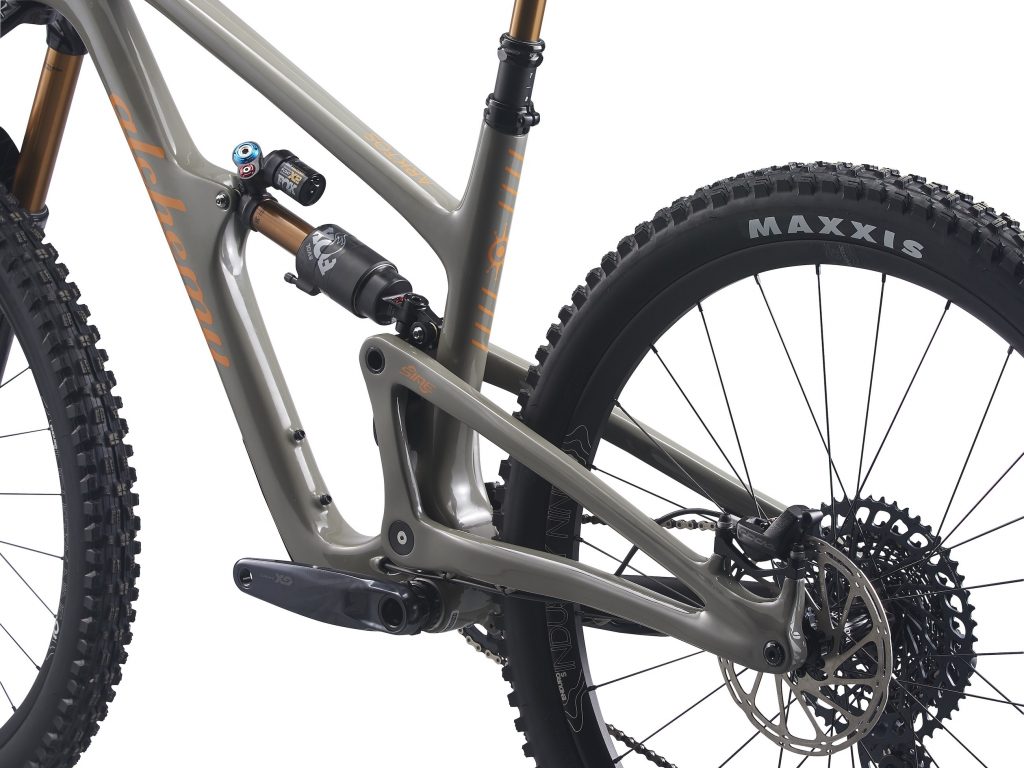 Alchemy Bikes' philosophy is based on the relentless pursuit of perfection. The new Arktos has followed that path. "This bike has been in development for over 2 years," says Alchemy founder, Ryan Cannizzaro. "With multiple travel and wheel size options, the Arktos is truly one of the most versatile mountain bikes ever produced."
Alchemy's Patented Sine Full-Suspension System
The new Arktos features famed designer David Earle's patented dual-linkage suspension platform called "Sine" (deriving from the shock rate, which resembles a sine wave when graphed). The design creates suspension that is regressive through the first part of the travel to absorb small bumps and provide climbing traction. It is progressive in the middle to avoid wallowing on big hits or in hard, fast corners, and is regressive again in the last 15 percent of the stroke so the bike can use all of its rear-wheel travel.
"We have made big improvements to the new Arktos, culminating in what we feel is one of the best riding mountain bikes to date," said Alchemy Engineer Matt Maczuzak. "We are now on our 3rd refinement of our patented Sine Suspension system and the ride-quality for both climbing and descending continues to improve. Alchemy racers, Evan Geankoplis and Todd Renwick will be competing on the Arktos in 2021. From professional racers to enthusiasts, we think you're going to love this ride."
Specifications, Pricing and Availability:
Alchemy Bikes is taking pre-orders for the Arktos now, with bikes available in May starting at $5,499.
Full carbon composite frame with internally guided cable routing
29" and mixed-wheel 29"/27.5" options available
130F / 120R (29er only) offers 130mm of front wheel travel and 120mm of rear wheel travel
150F / 135R (29er & Mixed wheel) offers 150mm of front wheel travel and 135mm of rear wheel travel
170F / 150R (29er & Mixed wheel) offers 170mm of front wheel travel and 155mm of rear wheel travel
Build kits include: SRAM GX Eagle, Shimano XT, SRAM X01 Eagle
Color options include: Charcoal/Sunburst, Gray/Light Gray, Sand/Burnt Orange
Lifetime frame warranty
Learn more at http://alchemybicycles.com/product-category/arktos-2021/
Alchemy Arktos 29 130/120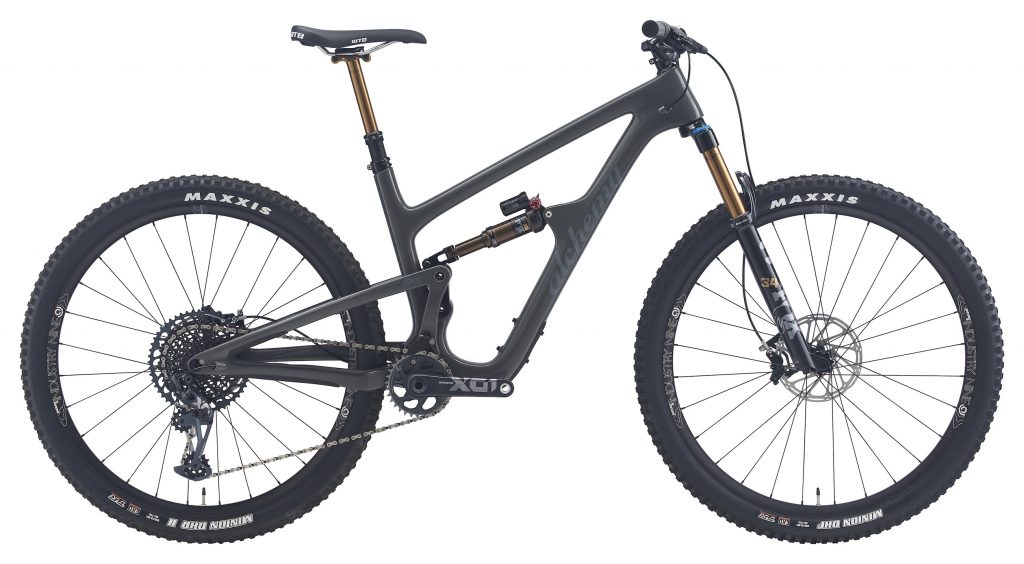 Alchemy Arktos 29 or 29/27.5 150/135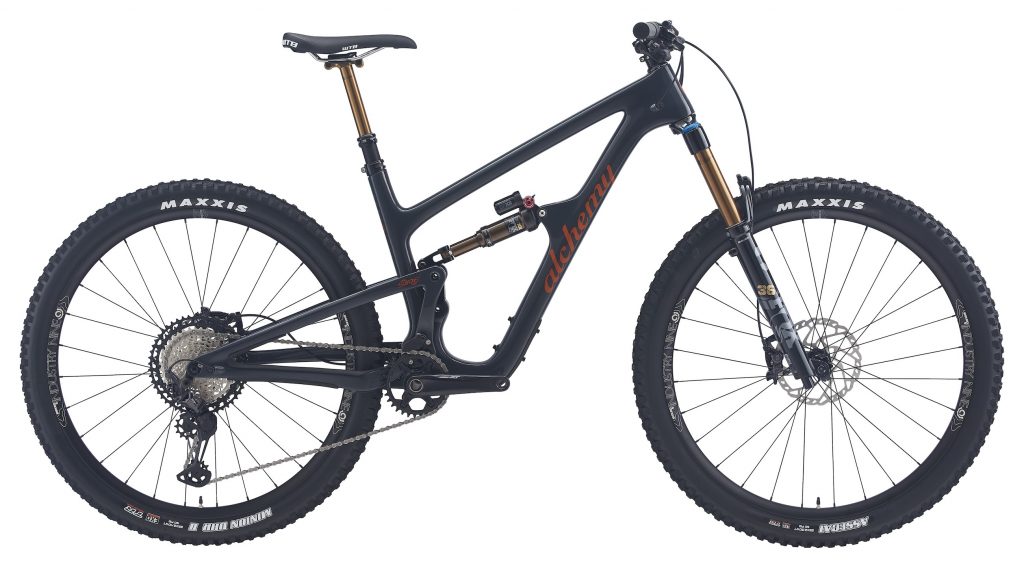 Alchemy Arktos 29 or 29/27.5 170/150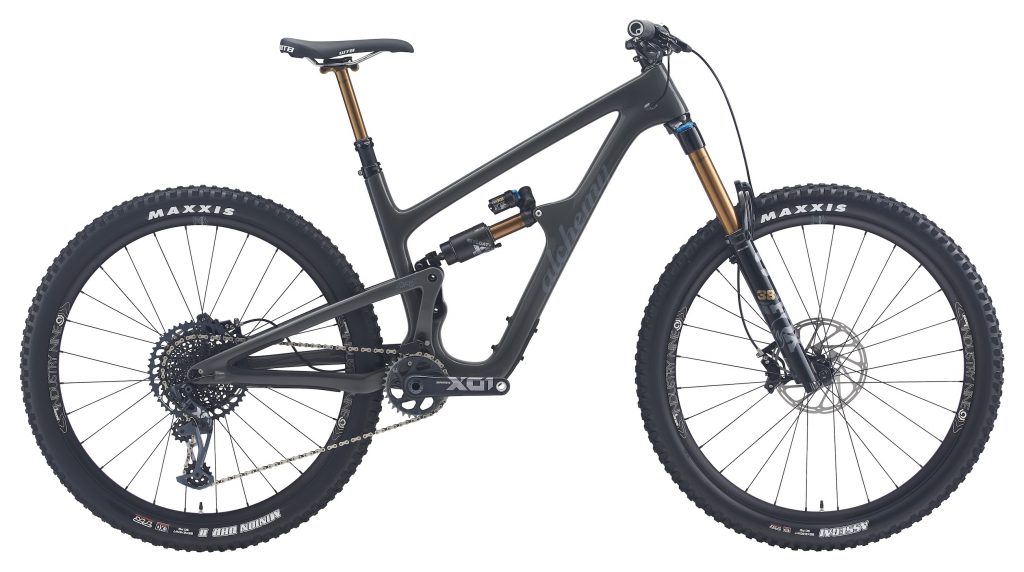 Weights:
Large 130/120 bike is around 29lbs, Large 150/135 is in the 31lbs range, Large 170/150 is in the 32lbs range.
Changing Suspension Travel
The bike can be converted between the different travel variations. It requires a different fork per bike as for the rear shock it requires a different shock and shock extender. Combinations are below.
Long travel (150mm) 230×60 shock with short extender
Mid Travel (135mm) 210×55 shock with long extender
Short Travel (120mm) 210×50 shock with long extender
Geometry, Build options, and additional spec details