FOR IMMEDIATE RELEASE
GIANT FACTORY OFF-ROAD TEAM ADDS NEW TALENT FOR 2021 RACE SEASON
Diverse lineup of riders is targeting enduro, downhill, XC, gravel
and E-bike races around the world
With a strong group of World Cup contenders and national champions, veterans and rising stars, the Giant Factory Off-Road Team enters the 2021 race season boasting a diverse mix of new talent and returning riders. This year's squad consists of 14 riders competing in a variety of off-road disciplines including downhill, enduro, cross-country, gravel and E-bike racing.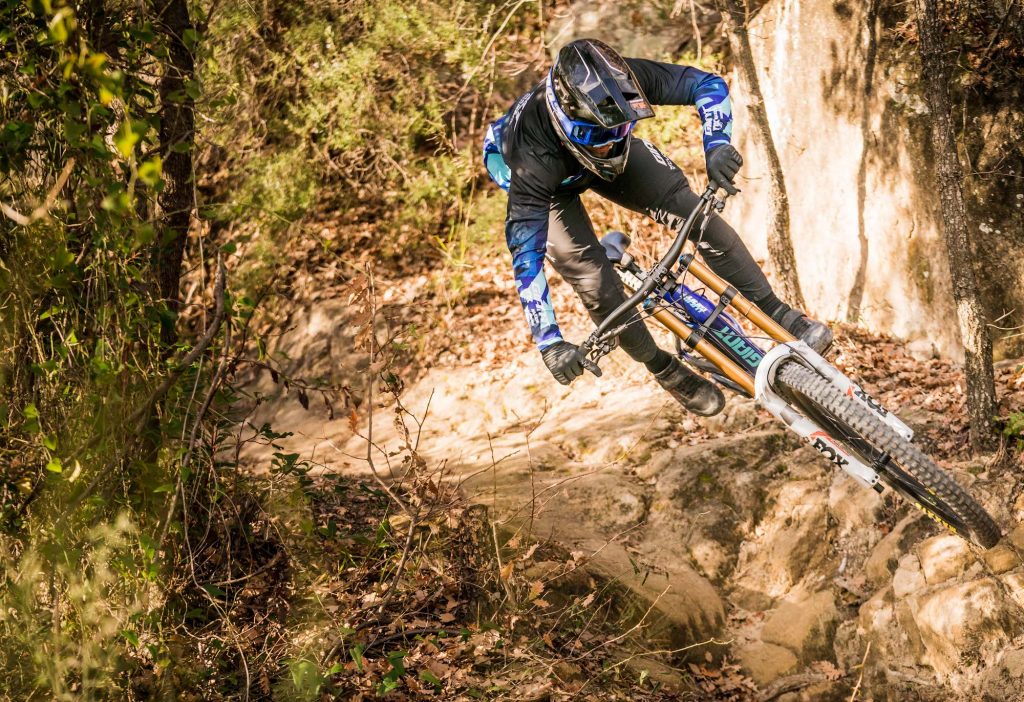 One of the team's key additions this year is French downhill pro Rémi Thirion, bronze medalist at the 2020 UCI Mountain Bike World Championships. Thirion, a veteran pro with six World Cup podiums to his name, captured his first World Cup win in 2013. The 31-year-old is coming off a strong 2020 season that saw him finish second at a World Cup race in Maribor to go with his podium at World Championships.
"I'm excited to be joining forces with Giant this year and can't wait to get the season started," Thirion said. "I've been training hard, getting the new bike and gear dialed in, and thrilled for new opportunities with this team on both the racing and product development side."
Team technical specialist Sebastian Boyington said Thirion brings a proven track record and veteran experience to the team as it looks to elevate its stature at the World Cup level. "Remi is a proven contender, always one to watch at the World Cup level, and we're all excited to see what he can do this year on and off the race course," he said.
In addition to Thirion, the team welcomes new arrival Luke Vrouwenvelder, a promising young American XC racer, along with the core group returning from 2020.
2021 Giant Factory Off-Road Team
Josh Berry (USA), Gravel
Josh Carlson (AUS), E-bike
Stephan Davoust (USA), XC
Carl Decker (USA), Gravel/XC
Youn Deniaud (FRA), Enduro
Jacob Dickson (IRE), DH
Reto Indergand (SUI), XC
Antoine Philipp (FRA), XC
Matt Sterling (USA), DH/Enduro
Rémi Thirion (FRA), DH
Tristan Uhl (USA), Gravel/XC
Cameron Wright (AUS), XC
Mckay Vezina (CAN), Enduro
Luke Vrouwenvelder (USA), XC
2021 Giant Factory Off-Road Team sponsors
Suspension forks/shocks: FOX
Wheels: Giant
Tires: Maxxis
Pedals: HT
Drivetrain & Brakes: Shimano
Bar/Stem: PRO
Saddle: Giant
Seatpost: FOX dropper andPRO seatposts
Grips: ODI
Chain guides: MRP
Tire insert: CushCore
Cycling shoes: Giant
Race kits: Cuore
Cycling eyewear: 100%
Helmet: Giant & 100% (full-face)
Protection: 100%
Gloves: 100%
Other: Honey Stinger nutrition, Park Tool, Finish Line lube and cleaning products, Stan's tire sealant, GoPro cameras, Thule gear
DH and Enduro
Thirion is joined on the downhill squad by three-time Irish men's downhill national champion Jacob Dickson. Following a season that saw most major events cancelled due to the global pandemic, Dickson is looking to get back on track to his 2019 form, when he won two races including a national championship and collected several podium finishes at national-level events.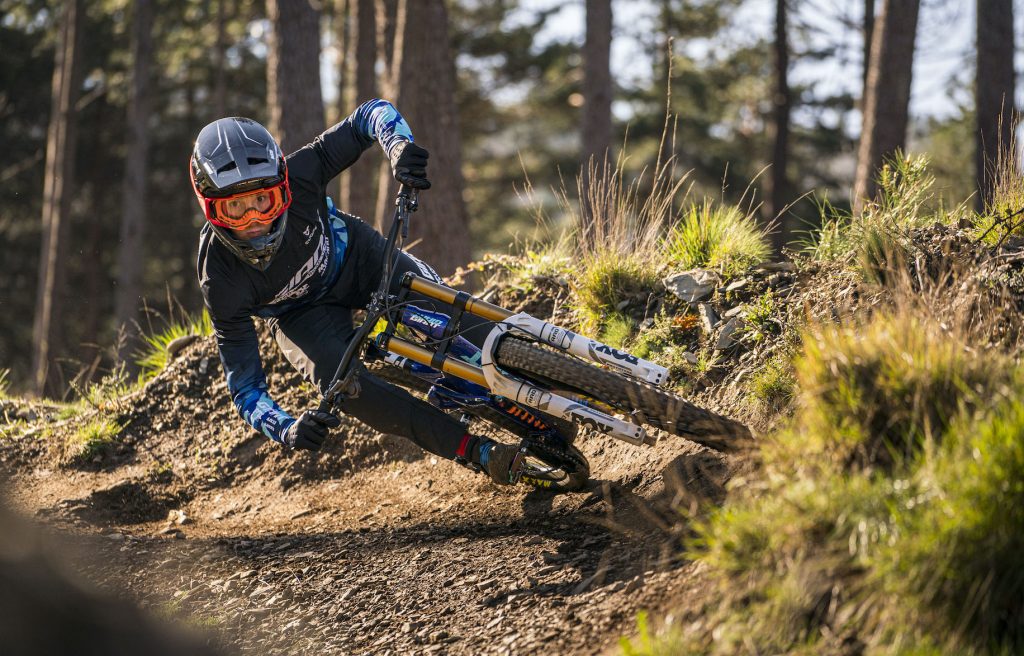 The third member of the DH squad is American Matt Sterling. The 19-year-old is the 2019 U.S. junior men's DH national champion, and last year he won the Junior Men's Downhill race at Crankworx Innsbruck. This year the California native makes the jump to elite men's competition.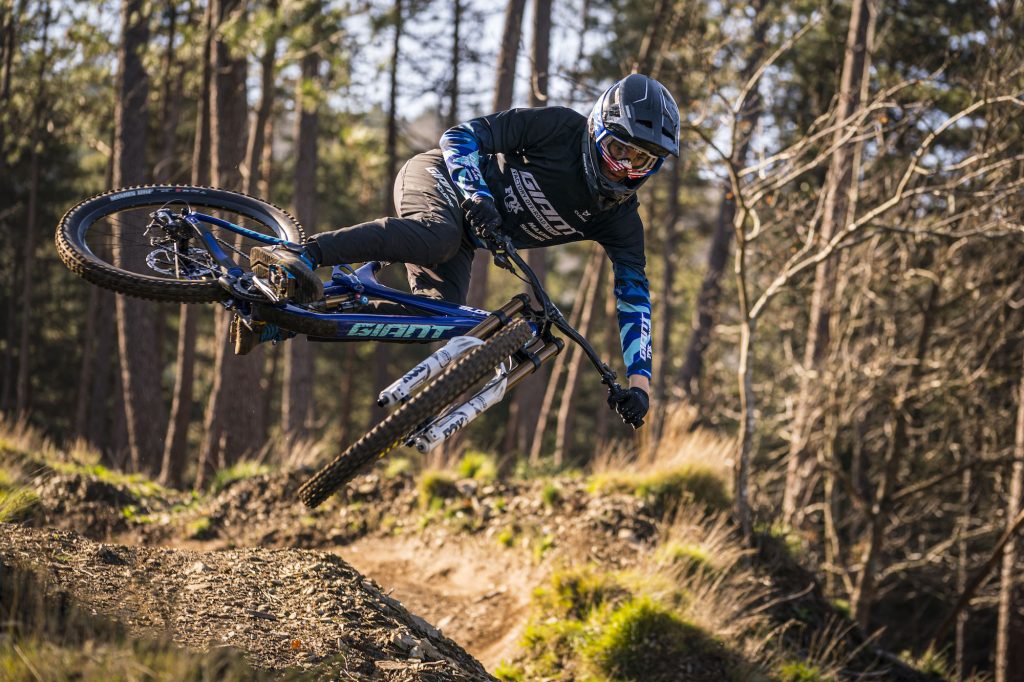 Thirion, Dickson and Sterling will compete primarily on their Glory Advanced DH bikes with FOX suspension. All three riders will also be working closely with Giant product developers and the team's technical staff to develop and test next-generation DH bikes and gear.
The enduro team sees the return of Youn Deniaud, a top talent from France who made the most of the short 2020 season with a top-10 finish at the Enduro World Series race in Pietra Ligure, Italy. Deniaud earned the "EWS Breakthrough of the Year" award in 2018 and is once again aiming for podium finishes at this year's EWS.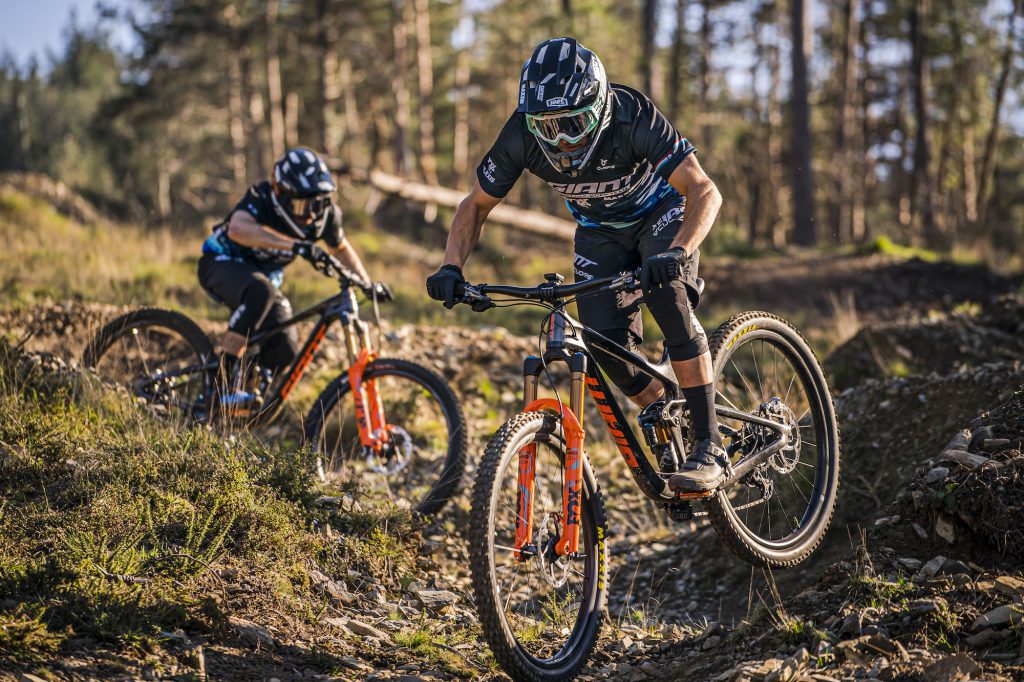 Joining Deniaud on the EWS is 25-year-old Canadian Mckay Vezina, who won the North American Continental Enduro Series in 2019. Vezina's 2020 season was limited to Canada, where he had a strong showing at the Crankworx Summer Series, consistently finishing in the top-10 at each of the three locations.
Deniaud and Vezina will have their Reign Advanced Pro 29 bikes with FOX suspension setups, along with shorter travel Trance X Advanced Pro 29 trail bikes for select events.
Rounding out the enduro squad is veteran Josh Carlson. The Australian made the transition to E-bike competition last year, and he has been training and competing locally on his Reign E+ Pro.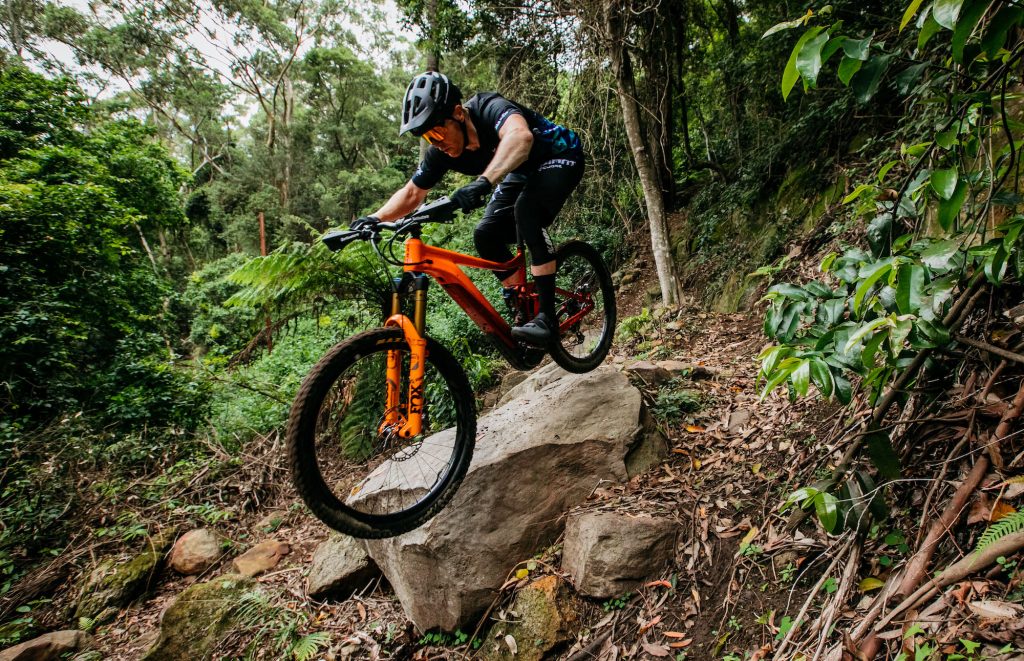 Carlson also has the new Trance x E+ Pro 29 to choose for certain events this year. He won the first Australian E-Enduro national championship in 2019 and is targeting the Enduro World Series E-bike events this year.
Cross-Country
This year also sees an expansion of the team's XC and endurance squad with a renewed commitment to World Cup racing. Reto Indergand of Switzerland and Antoine Philipp of France are representing the team in the elite men's category, while Australian Cameron Wright returns to race in the Under-23 class.
The 29-year-old Indergand, a former Swiss national champion (U23) and two-time Swiss Bike Cup series winner (2016, 2017), brings a strong résumé of international experience to the team. Philipp, 23, makes the jump up to the elites after an impressive U23 career that included a French national championship in 2019.
Wright is also on an upward trajectory. The 20-year-old is a multi-time national champion and has hopes to compete for a spot on the Australian Olympic team headed to Tokyo this summer. Wright won the U23 race at the 2020 Australia MTB Nationals, earning the Australian national champion's jersey. The first two rounds of the 2021 XC World Cup series will serve as Olympic qualifier races.
In addition to the three XC World Cup racers, U.S.-based riders Stephan Davoust and Luke Vrouwenvelder will represent the squad at North American XC events. Davoust had a breakout 2019 season that saw him win a silver medal at the USA Cycling Marathon National Championship. He also scored the overall wins at two popular U.S events: the Downieville Classic and Grinduro. Vrouwenvelder, a six-time collegiate national champion, is seen as one of the top young American XC talents. He has an impressive list of top-10 results on the U.S. Cup circuit and he finished on the podium at the 2018 Pro XC Nationals.
All the XC athletes will compete primarily on their XtC Advanced SL 29 hardtails and Anthem Advanced Pro 29 full-suspension XC bikes.
Gravel
This year's Giant Factory Off-Road Team sees the return of its gravel racing squad consisting of Josh Berry, Tristan Uhl and Carl Decker. The three U.S.-based riders are targeting major gravel events in North America including Unbound Gravel in Kansas, the Belgian Waffle Ride series and Rebecca's Private Idaho. All three will compete on their Revolt Advanced Pro bikes while also helping Giant develop next-generation gravel bikes and gear.
Team partners
On the technical front, the team welcomes back most of its sponsors from 2020 including FOX suspension products, Maxxis tires, Shimano drivetrain and brake components, MRP chain guides, HT pedals, and PRO cockpit components. Additional components and gear include Giant WheelSystems, saddles and dropper seatposts, plus accessories including the new Clutch tool system.
On the apparel side, the team continues its partnership with Cuore, which will supply race kits for XC, gravel and gravity racers. The team also continues to work closely with Cuore to develop and test next generation performance apparel. 100% will once again supply full-face helmets, body protection, eyewear and gloves, while Giant supplies other helmets including the Rail SX, Rev and Pursuit models for XC and gravel, plus footwear including the Charge Pro XC shoe, Line trail/ enduro shoe and the Shuttle DH shoe.
You can follow the Giant Factory Off-Road Team all season long on Instagram and Facebook.
About Giant
Giant is the world's leading brand of high-quality bicycles and cycling gear. Part of the Giant Group, which was founded in 1972, the brand combines craftsmanship, technology and innovative design to help all riders unleash their full potential. Through its products, people and retail partners, Giant delivers a full ecosystem of bikes and gear to optimize the cycling experience and grow the community. For more information, go to giant-bicycles.com.