Endura Hummvee Waterproof Socks II Deliver Dry Comfort in the Outdoors Dry feet make it way easier to enjoy a damp day in the outdoors.
The Scottish wet-weather experts at Endura clothing have newly updated the Humvee Waterproof Sock to make sure that cold, wet feet don't spoil an epic day outside on your bike or on any adventure you may be embarking on.
These socks feature a breathable waterproof membrane that stops water from getting in while letting sweat out. The 3-layer construction also features a tough exterior and super-soft interior, all in a slim package to work well with close-fitting running, cross-training and cycling shoes.
Wet, cold feet are the worst! But thanks to Endura, you can say goodbye to this uncomfortable bummer, and enjoy your activities no matter the forecast.
That waterproof membrane allows for sweat to escape while blocking water from entering. On top of all that, the crazy soft yarn lining ensures comfort while pushing through tough weather and frigid puddles.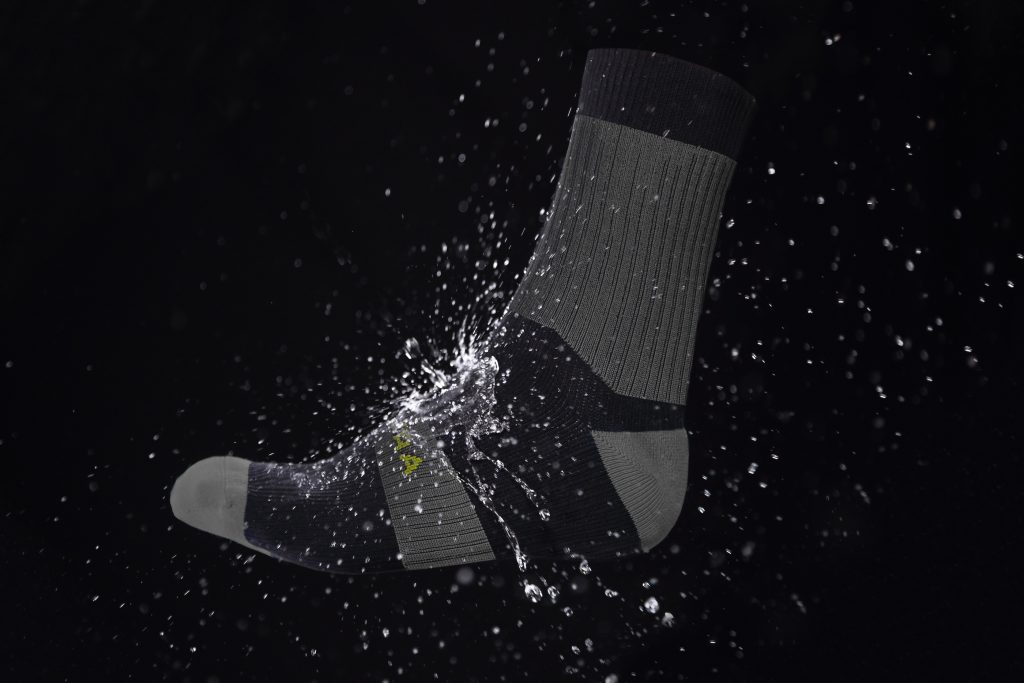 Hummvee Waterproof II sock Highlights:
3 Layer construction for warmth, weatherproof-ness and durability
Waterproof, highly breathable stretch membrane
Stretch arch support
Long leg length for maximum coverage
Unpadded construction, ideal for close-fitting shoes
2 sizes:
S/M fits US 5.5-9
L/XL fits US 9.5-13
MSRP $49.99
Learn more at https://www.endurasport.com/Hummvee-Waterproof-Socks-II/p/E1272-Black