Bend, OR, – 17 November 2020– Spurcycle, creators of the precision Spurcycle bell, have released a limited edition Sapphire bell. Like all the company's limited edition efforts – these bells sell out fast. In this case, that bodes well for the two chosen beneficiaries: San Francisco Bike Coalition and Bend Bikes.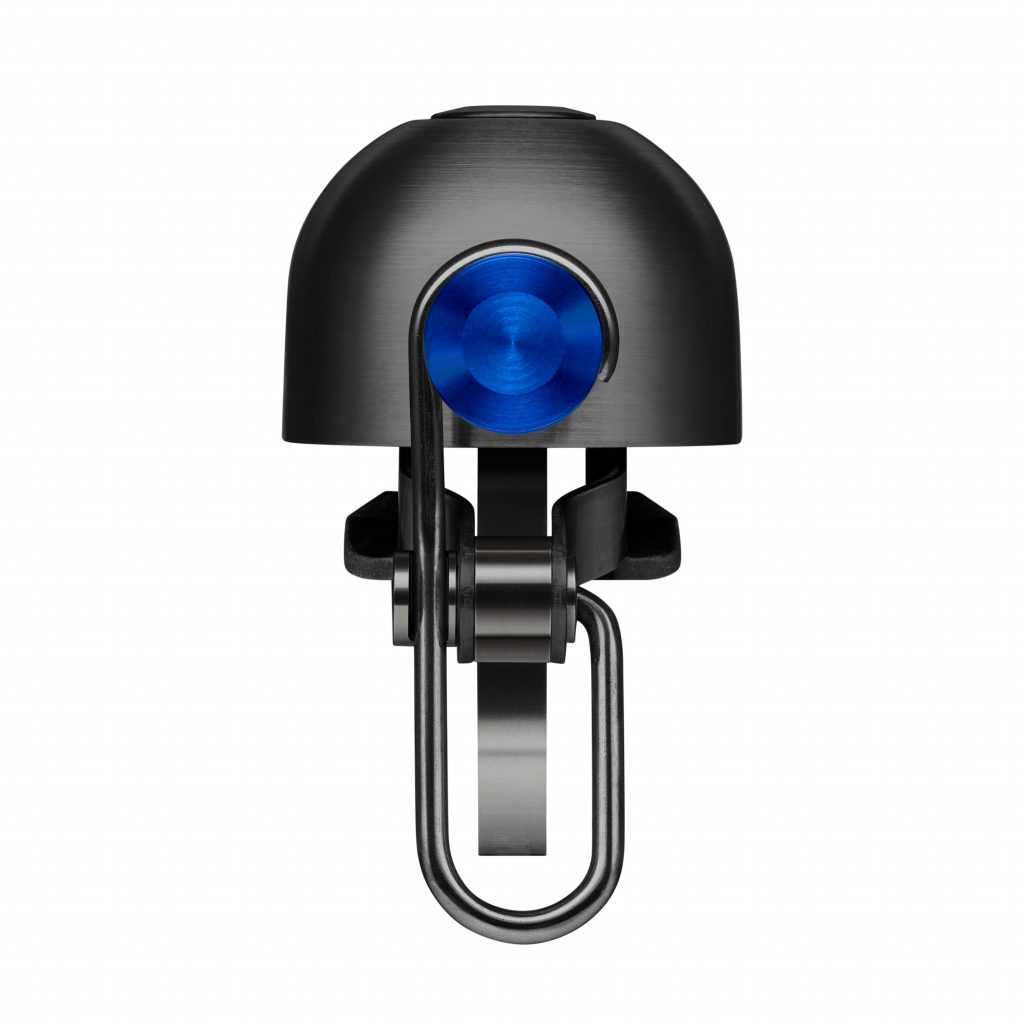 We've checked out a few of the Spurcycle offerings and they not only work great but they are esthetically pleasing.
With business operations situated in both locales – San Francisco, California and Bend, Oregon – Spurcycle co-founders Clint and Nick Slone have seen firsthand how each of these non-profits contributes to improving infrastructure in the community.
-$25 PER BELL TO BE DONATED TO TWO BICYCLE NON-PROFITS-
"While we like to ride for fun, encouraging more bicycle use for transportation has always been a driving factor for us," said Nick Slone. "These are bells that will move people toward a better future."
These strikingly beautiful bells with a Sapphire blue striker retail for $69 and are available only through Spurcycle's website. San Francisco Bike Coalition and Bend Bikes will share equally twenty-five dollars from the sale of every Sapphire bell. Sapphire bells – with black diamond like carbon domes – are made in the USA and are guaranteed for life.
Spurcycle's Sapphire Bell is available at spurcycle.com. It is the most recent collaboration of brothers Nick and Clint Slone, following the recent Compact Bell for flat bar bikes, the original Spurcycle Bell, Key Clip, Multi Pouch, Multi Tool, Saddle Bag, and Hip Pack.
Their focus—in addition to meticulous design—is to create products that don't require a slick sales pitch but which encourage blatant favoritism. Spurcycle goods are sold through independent bike shops, REI, Backcountry or direct via www.spurycle.com. The Sapphire bell is sold only through the Spurcycle website.