2021 Outerbike dates have been announced and they'll cover 5 locations across the USA giving riders a chance to ride the latest and greatest mountain bikes. Details inside.
Our team is also excited to officially announce our 2021 in-person Outerbike dates starting in the third quarter of next year. Our events will look different next year, with various Covid protocols to keep us all safe while at the same time allowing for an outdoor demo experience. Actual signups will open in the new year. Stay tuned for details.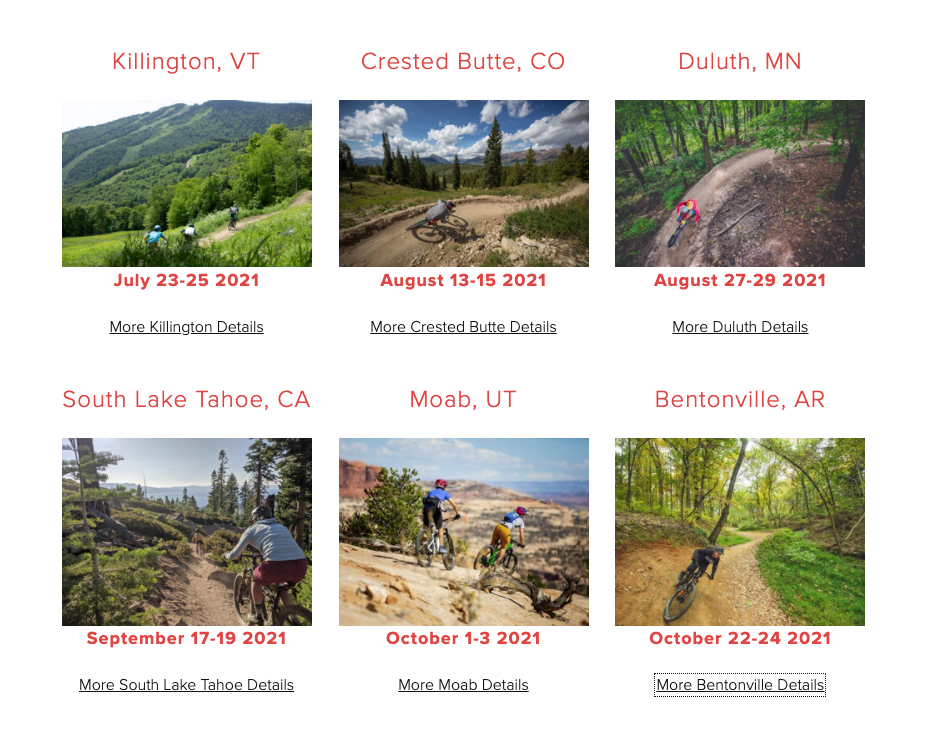 Killington, July 23 – 25
Crested Butte, August 13 – 15
South Lake Tahoe, September 17 – 19
Moab, October 1 – 3
Bentonville, October 22 – 24
We are guessing you might have some of the same questions or have friends that are new to mountain biking. To help sort this out, we have added a Bike Finder feature to the Outerbike website we're calling Your Friend in the Bike Business. We want to demystify the process of figuring out the best bikes to buy online or in-person for both beginners and experts. Whether it's the best mountain bikes under $2000 or simply choosing a hardtail or full suspension mountain bike, 'Your Friend in the Bike Business' will ask a series of targeted questions regarding your needs, hopes, and riding plans. The quiz will lead you to a group of bikes from Outerbike exhibitors with links directly to their websites so you can learn more.