Dropper posts come in a broad range of price points and features. From sub $200 budget models to SRAM's $800 wireless model, there's a post for every budget – and for those who have no budget. PNW Components, a relative newcomer to the mountain bike component scene has come in hot with a range of components that are aimed at providing more performance for your hard earned buck. We've just spent 4 months through peak season on their $179 USD Ranier Gen3 post to see how it stacks up. Read on to see how they're shaking up an industry rife with over-priced product.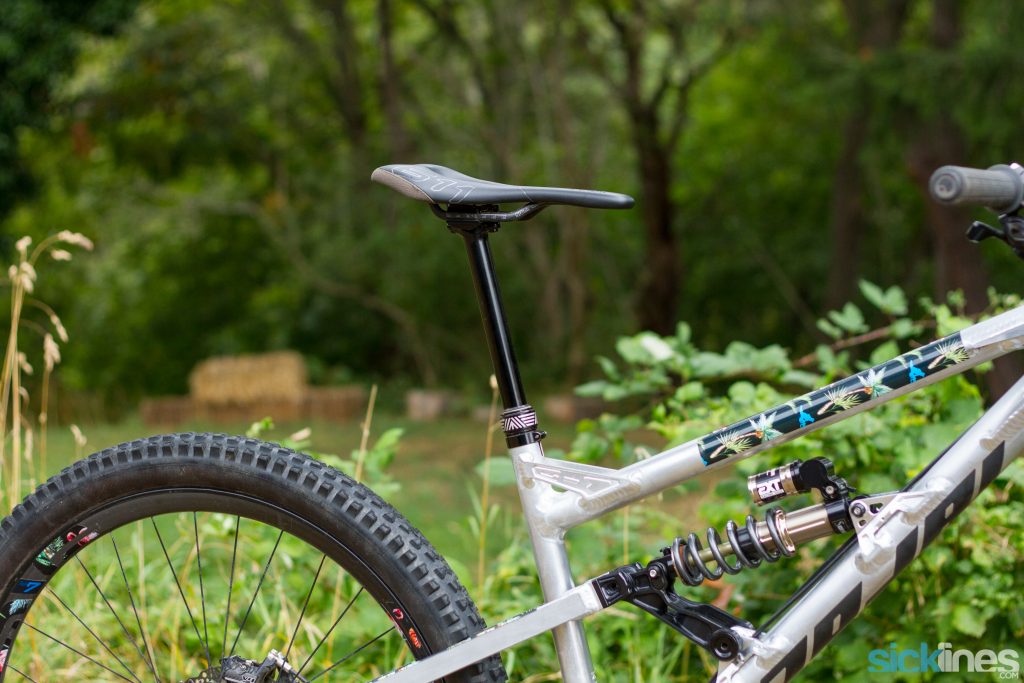 What's in the box?
The Rainer Gen3 comes in the three most common diameters including 30.9, 31.6, and 34.9 and in 125, 150, 170, and 200 mm lengths. Cable routing is exclusively internal routed but PNW components has a couple other options if you need an externally routed post. Our test post is a size 30.9 at 200 mm length. The post its self weighs in at 600 grams while the complete assembly including the line and lever clocks in at 789 grams. The Rainer post features the ability to reduce the travel by up to 30 mm in 5 mm increments, no tools or additional parts required. Another great feature is that the overall length of the Rainer is fairly short given the drop. That said the 200 mm Rainer is short enough that I was able fit it at full length despite being only 5'8″ with a 30″ inseam.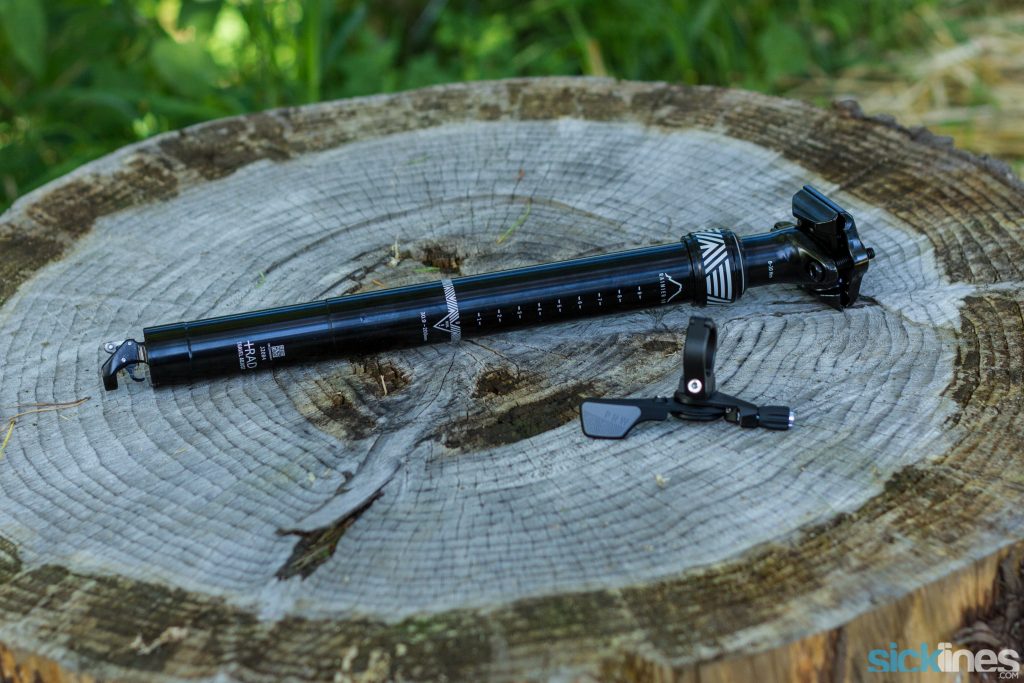 The tool less travel adjust system is a great idea and is extremely simple to use. This is huge for those of us with long legs or riding frames with very steep seat angles. If you find yourself on the edge between dropper lengths, the travel adjust system allows you to confidently go for the longer drop and shim down the Rainer as needed. PNW Components have put together a nice little vid taking you step by step through the process.
What's it gonna cost me?
Part of hitting the Rainer's $179 price point means that a remote is not included in the base price. Our test post included PNW's Loam Lever which retails for $69 and can be paired with any PNW post or any other cable actuated dropper post. In addition to their Loam Lever, PNW also sent along their Shifty lever. The Shifty replaces the shift lever on your SRAM XX1 or XO1 shifter with a paddle that mirrors the Loam Lever in look and feel. Both levers are very nicely machined with no sharp edges with a rubber pad at the thumb contact point for no-slip operation.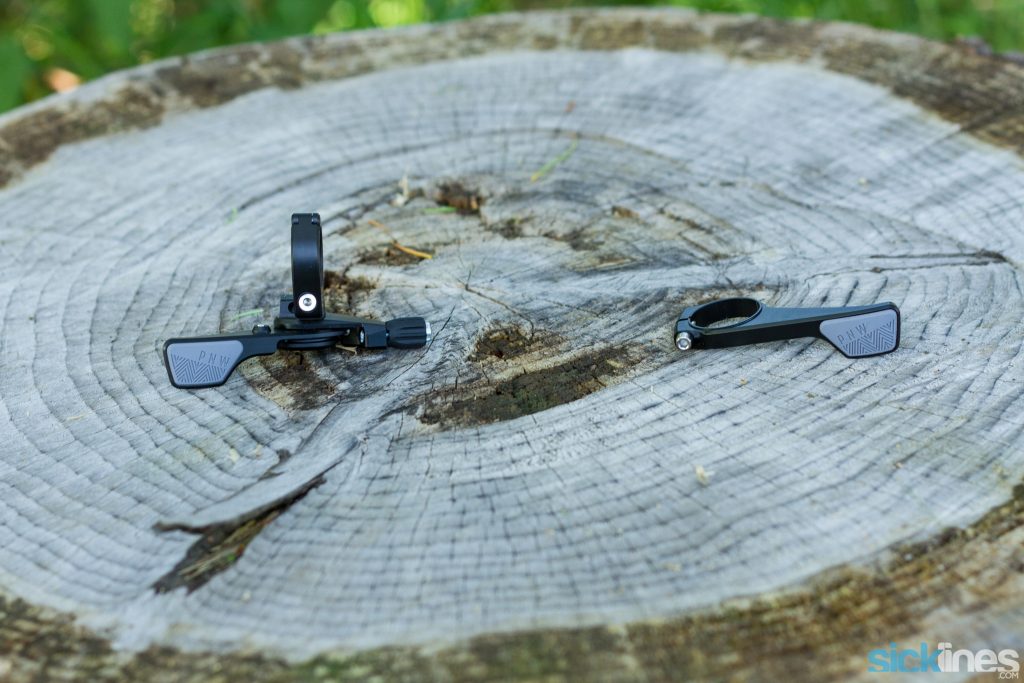 Install and Setup
All setup and ready to ride, the install of the PNW Rainer post is dead simple. There's no tricky process to run the remote line nor is there any precision cable measuring required. The classic two bolt clamp design makes saddle install a breeze and remained creek free for the duration of the test. Don't let the camera angle fool you, the Loam Lever and Shifty provide almost perfectly matched ergos. Fresh out of the box, the Rainer action was smooth as butter with the post showing no signs of excessive play nor did any develop over time.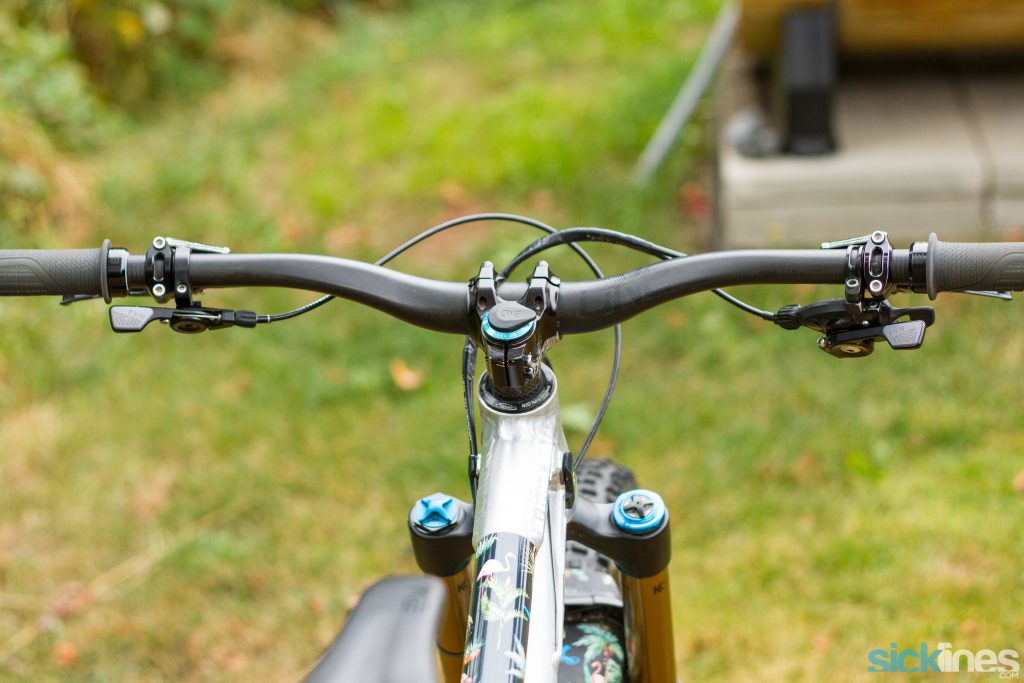 I quickly fell in love the the feel of the Loam Lever and the smooth action it provides, in part thanks to the pivot riding on a sealed bearing. The leverage, throw, and overall feel of Rainer & Loam Lever combo leaves little to be desired and I found my self wondering why anyone would spend more for a post. I would note that the action on the Rainer with the Loam lever is considerably smoother than the OneUp V2 dropper which is otherwise a strong competitor at this price point.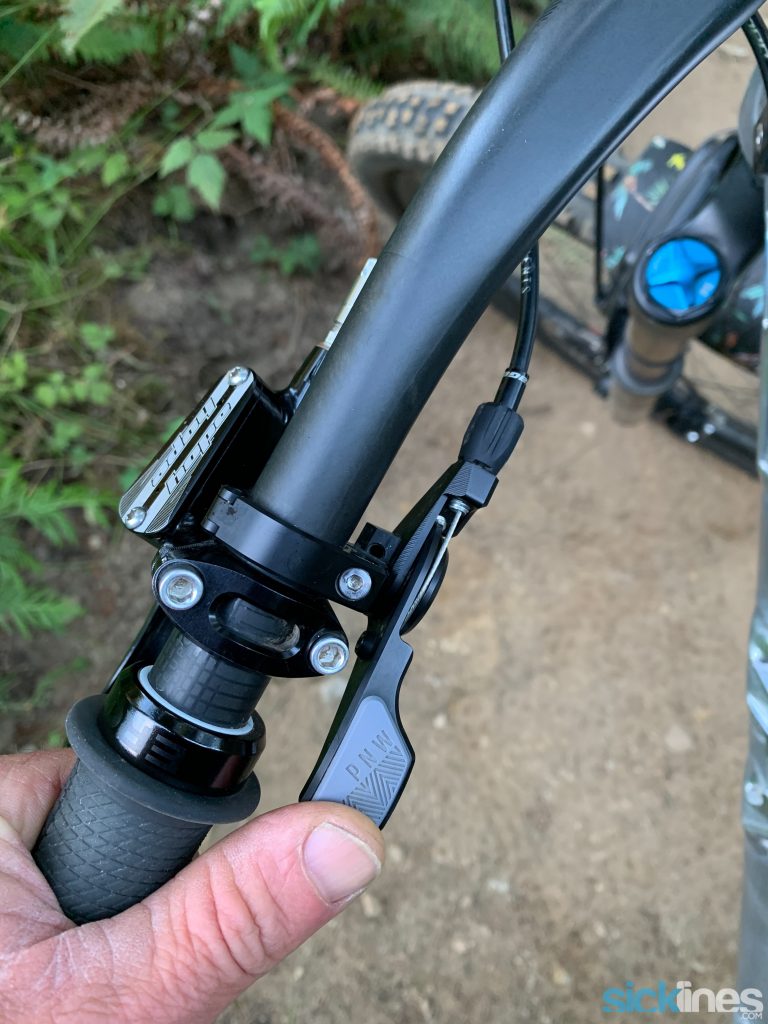 Quirks and Issues
From a reliability standpoint, I did run into a few small issues. First, my dropper stopped working mid-way through the 3rd ride on it. It turns out that PNW received a small number of bad actuators where tiny metal burrs leftover from the manufacturing process were causing issues. PNW tells us that they have seen this on about 5% of the posts from that batch. PNW has proactively reached out to customers who received posts from that production run to make sure they get the updated part as needed. Not bad service at all. The second issue I observed occurs after dramatic temperature change. The post becomes difficult to actuate due to what I perceive as pressure build up. Most of the time, a firm press of the lever would get it free. On one occasion so much pressure had built up that the cable slipped slipped complete off under the force I exerted.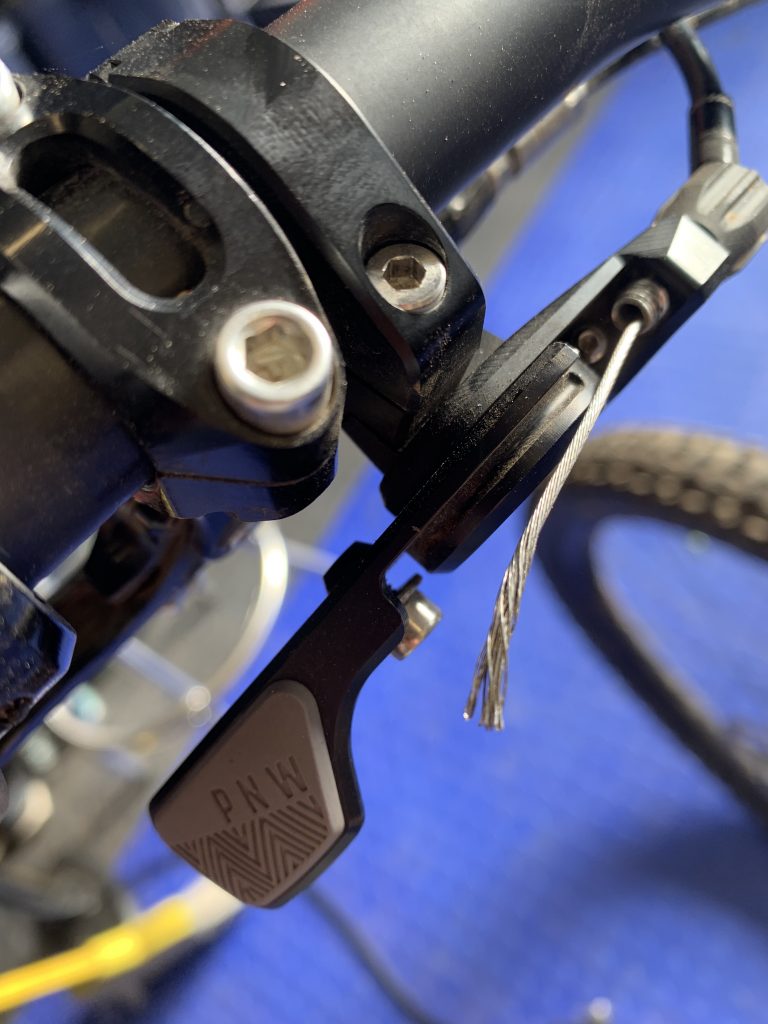 Service and Maintenance
A major redeeming quality of the Rainer post is that it user serviceable. If you have an issue or just need routine service there's a good chance you can fix it yourself. A full teardown is a matter of several minutes with just a few common tools. PNW has a great service video that will take you through the basic service procedure.
The Final Word
Despite the issues, I really like this post. I have a stack of very expensive droppers in the garage I have no intention of pulling the PNW out of service any time soon. This is due in part to being able to run a full 200 mm of drop but also largely due to the ability to run matched paddles on the shifter and dropper remote. The Loam Lever and Shift make it just a little easier to maintain control. It's not really something that you think about while you're actually riding, but that's kind of the point. Any time I hop on other bikes with mis-matched levers, I immediately miss my setup. It's worth noting that the $179 Rainer dropper becomes $289 by the time you add the Loam Lever and Shifty at $69 and $39 respectively. That said, in terms of both performance and relative value it's hard to give this dropper anything but 2 thumbs up.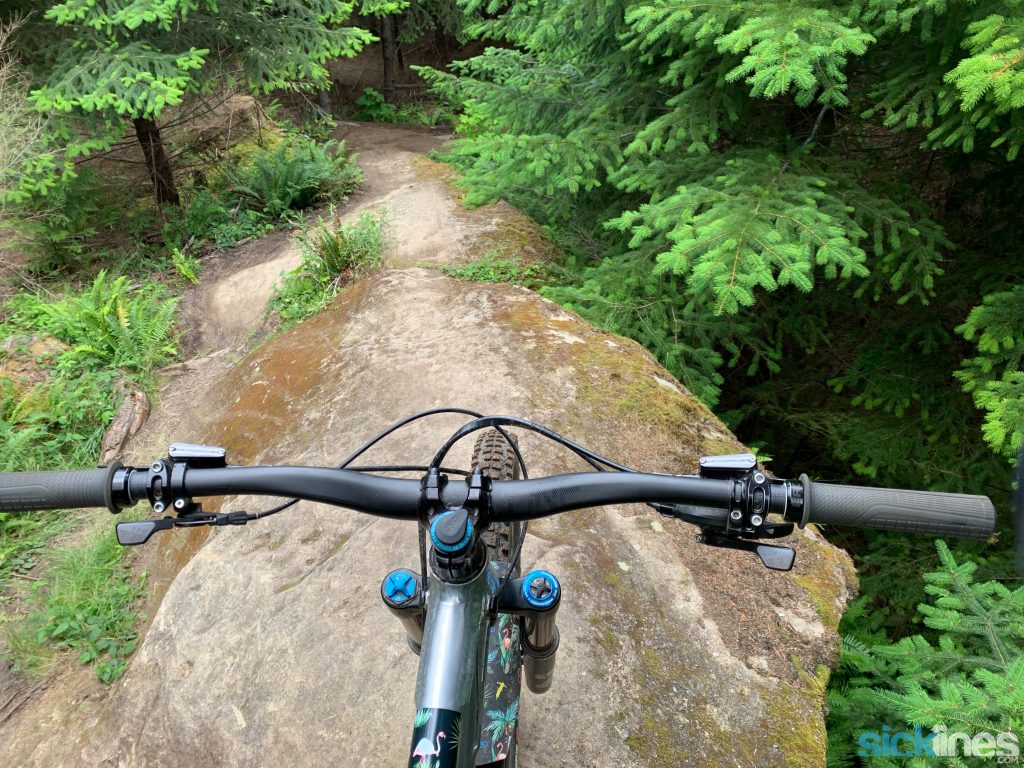 Rainer Gen 3 Dropper Post Specs
MSRP: $179 USD
Warranty: 3 years
Lengths: 125 mm, 150 mm, 170 mm, 200 mm (tested)
Travel reduction: 30 mm (all sizes)
Diameters: 30.9 (tested), 31.6, 34.9
Routing: internal only
Weight (claimed): 125 mm – 545g, 150 mm – 575g, 170 mm – 605g, 200 mm – 640 g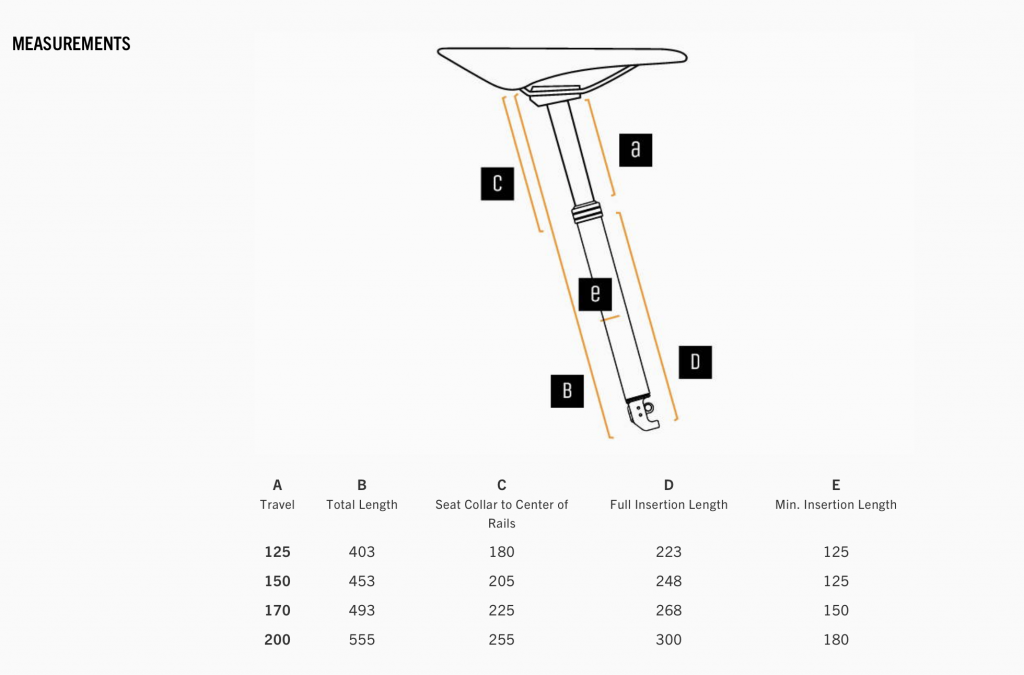 Loam Lever Specs
MSRP: $69 USD
Warranty: 3 years
Clamp Styles: 22.2 mm, Shimano I Spec II, SRAM MatchMaker X
Body Colors: Black, Grey
Pad Colors: Orange, Black, Grey, Teal, Red
Shifty Lever Specs
MSRP: $39 USD
Warranty: 3 years
Compatibility: SRAM XX1 / XO1
Body Colors: Black, Grey
Pad Colors: Orange, Black, Grey, Teal, Red