FRENCH RIDERS DOMINATE IN DUAL SLALOM AT CRANKWORX INNSBRUCK
Adrien Loron takes first Crankworx Slalom win, and Morgane Charre continues strong season after three top 3's in EWS
Photos: Crankworx / Kike Abelleira
INNSBRUCK, AUSTRIA, October 1, 2020 — Thrills, spills and riding bikes with friends – the spirit of Crankworx is back with a vengeance in Innsbruck, and the Austrian festival has crowned its first champions under sunny skies, surrounded by the snowy Austrian Alps.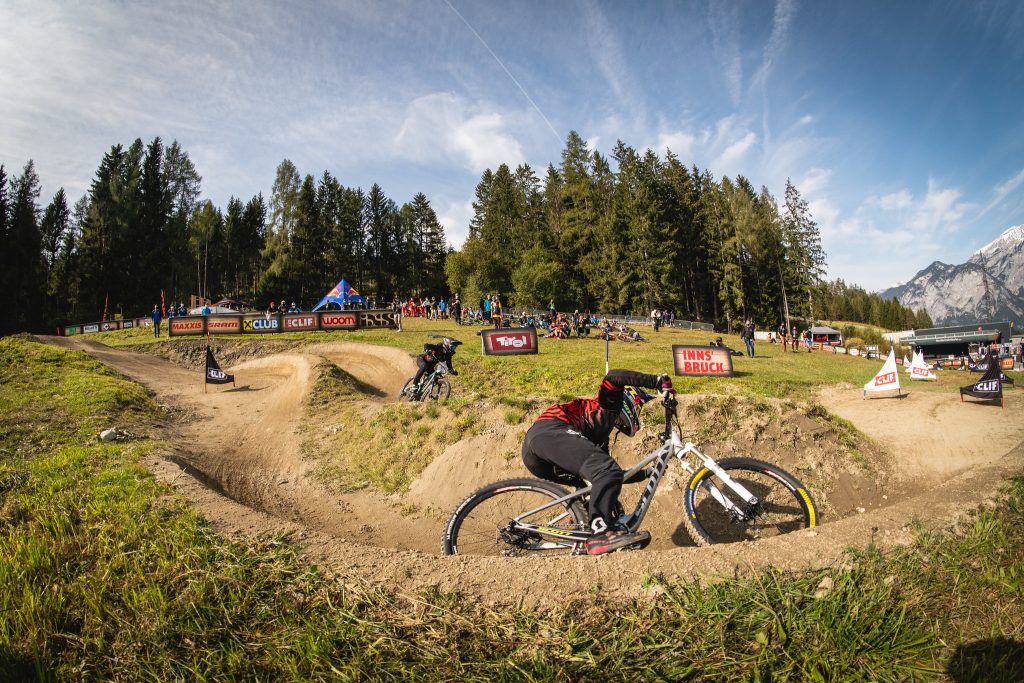 "It's really good to be back racing. Enjoying the mountains and riding bikes with friends," said Adrien Loron, who took the W for the pro men in today's Dual Slalom Innsbruck. The former King of Crankworx has earned many a Pump Track gold, but today claimed his first in this discipline. The iXS rider said there were some positives of the six months of down time since the last Crankworx, but that he was ready to get back after it. "It's been good because I've been racing for seven years now and travelling all around the world. So it's been a good thing for me to spend more time with my family and have a good rest. But then it started to feel like a pain. I was dying for a race or something to happen. It's so good to be back."
On the women's side, the win was the continuation of a streak of strong performances. Former Downhill World Champion (2012) turned EWS racer Morgane Charre finished her Enduro season on top, with the highest points total among the women after three races. Today's gold was icing on the cake for her.
"I'm so happy," said Charre. "I had a lot of fun on the Slalom. It was a fun event and really good to do something different, especially to finish the season. So I'm really happy to be here and to take the win."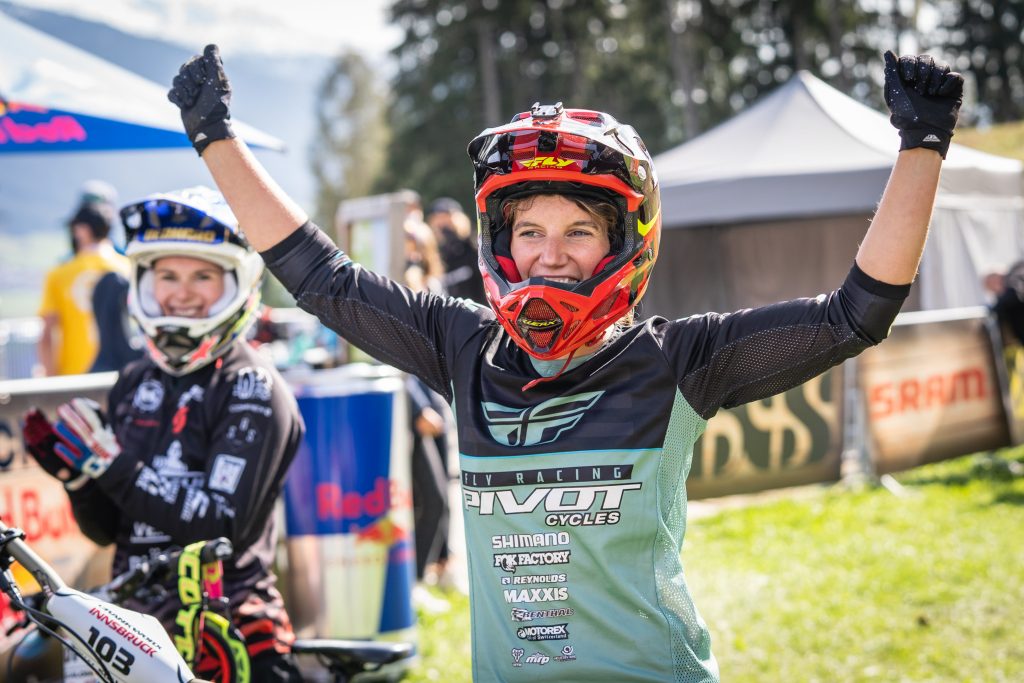 It was a win that was hard-fought and full of drama. The gold medal match up saw Charre lining up at the start gate next to fellow French racer Mathilde Bernard. Bernard has claimed the top spot in Crankworx Pump Track before, but not Slalom.
Charre, who qualified first, took the early lead after one round in the finals, but fell victim to the slippery grass corners in the final section of the track in the second.
"I thought: 'Well, that's over.' But then Mathilde got disqualified as she ran over the gate, and so I won," said Charre, laughing. "So it was really a rollercoaster."
Charre will be back racing in the Downhill on Sunday, while Bernard will have three more chances for redemption. She will race in tonight's Pump Track and tomorrow's Speed & Style, before taking on Charre again on Sunday.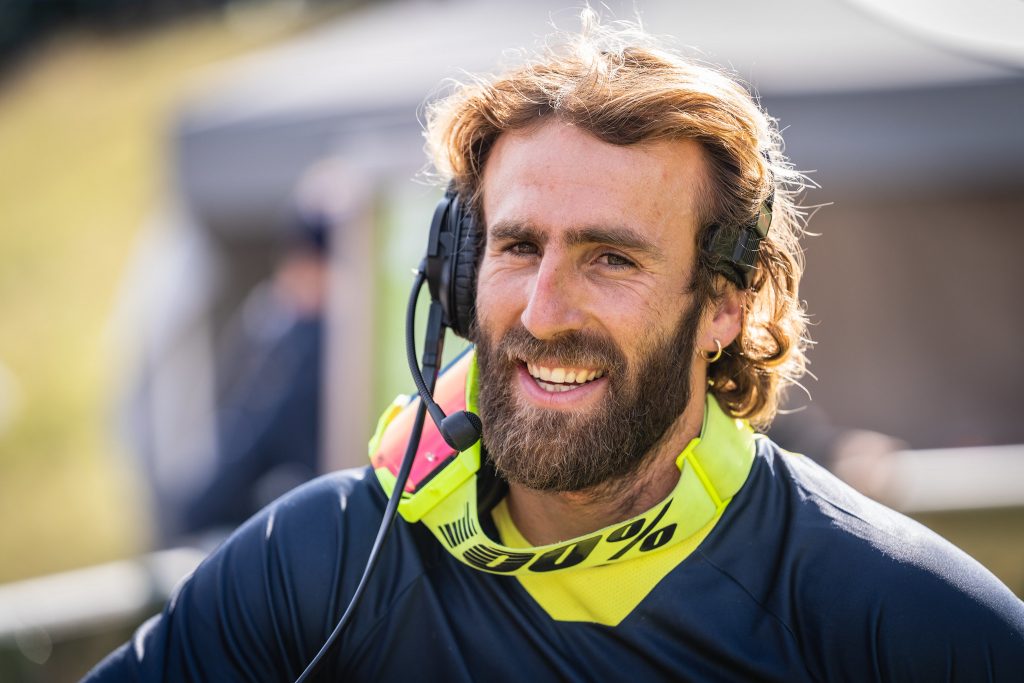 "Everybody's quite fast on the top section," said Loron of the track. "It's technical, but it's fast. And then the tough thing is the gates, the flats. You better be really precise when you're braking and when you leave the brakes. You have to be really flowing around those flags to be fast and doing well."
In second for the men, a rider who's no stranger to Crankworx competition, but a name likely new to many watching. Australia's Luke Meier-Smith has stood atop the Crankworx podium many times before, including the Rotorua Air DH and the Garbanzo DH in Whistler. The reason for his relatively low profile on the world stage? He won the events as a Junior. Today marks his first pro podium at Crankworx, and first in Dual Slalom at a Crankworx.
"I'm super stoked," said the 18-year-old. "Last year I was on my dirt jumper and I didn't make it past the Round of 32, so I'm super stoked on second place."
"The top half was pretty good. The bottom corners were pretty slippery all practice and racing," he added of the track conditions. Meier-Smith came into today with the fastest qualifying time, including a speedy 16.68 second lap. "It was pretty hard trying to find the limit."
"The track was awesome," added third-place finisher Bernard Kerr, who beat last year's winner Matthew Sterling to take the final podium spot. "Honestly, so fun. I think all the riders had a really good time. Just stoked to be back at an event."
Pro Men
Adrien LORON
Luke MEIER-SMITH
Bernard KERR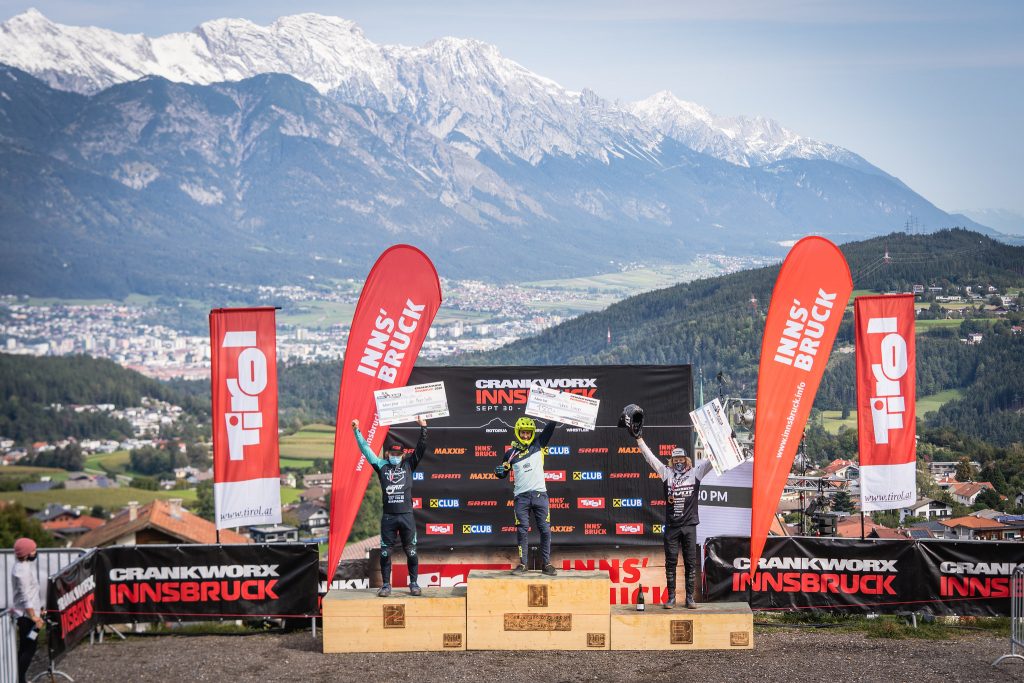 Pro Women
Morgane CHARRE
Mathilde BERNARD
Luana CHERECHES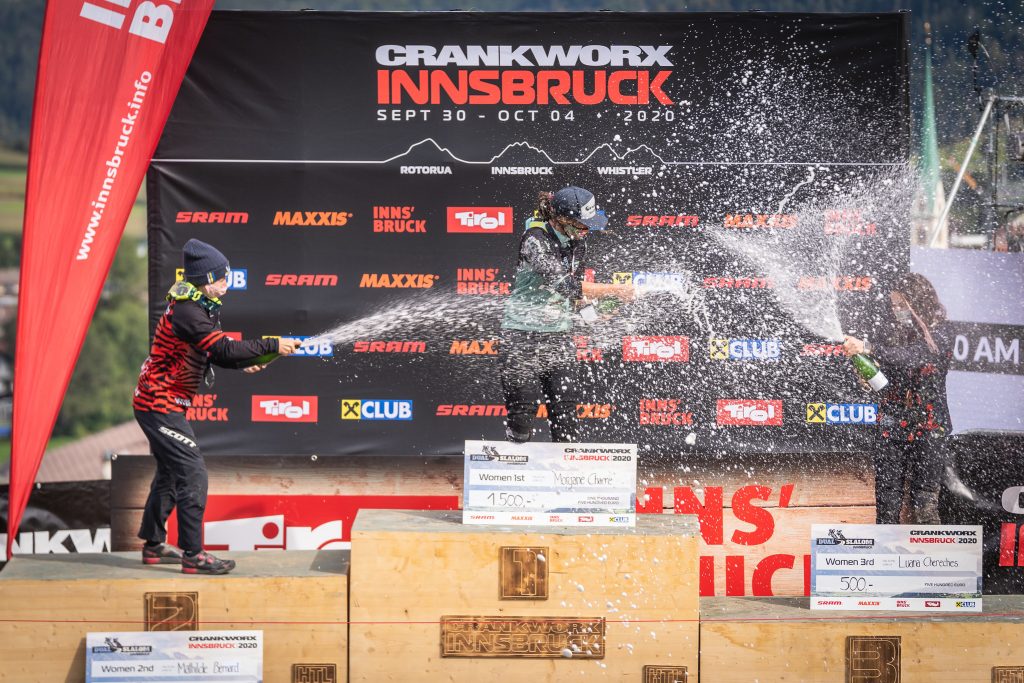 Third place for the women went to Romania's Luana Chereches who beat out local favourite, Austrian rider Angelika Hohenwarter.
Full results – Innsbruck Dual Slalom: Pro Men and Pro Women
Next up, racers will get straight to it, with the RockShox Innsbruck Pump Track Challenge live on Red Bull TV at 5:30 p.m. CEST.
Full schedule and details for all live events to come during Crankworx Innsbruck 2020: crankworx.com