Finding a lightweight compact multitool isn't easy and Daysaver has an innovate bike tool that combines 9 tools into a small form factor with tons of features. Details inside from Daysaver.
We're always on the lookout for new tools and the 45g Daysaver tool looks to be a nice compact tool for any cyclist produced by a quality tool maker, PB Swiss Tools.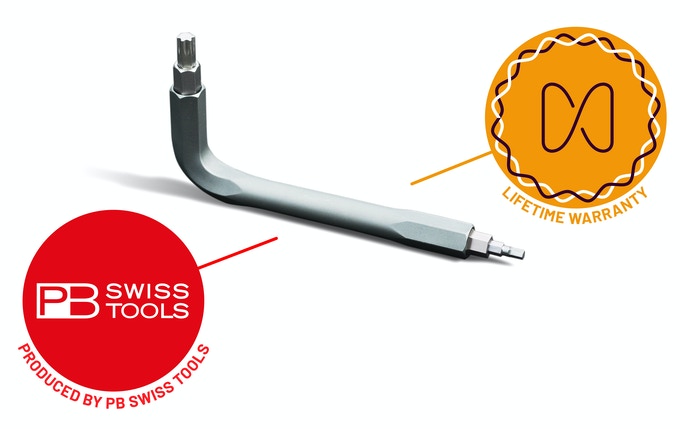 The design is compact and offers 9 common useful tools for the mountain bike including 2mm, 3mm, 5mm, screwdriver,8mm, 6mm, t25, a 4mm, and a bonus option.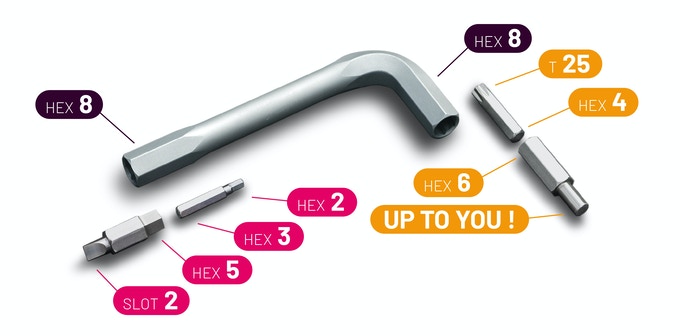 You get a multi-tool that is 93mm long and 43mm wide (with bits), which you can either put in your jersey pocket without the tool pulling at your jersey. And of course without ruining the fabric – the Daysaver comes with end caps. Or attach it directly to your bike using our bike mount.
Daysaver has some fun videos as well to highlight their tool.
Read more about the Daysaver on their kickstarter page and to preorder one for yourself.
This Daysaver tool would also be a great addition to any portable tool boxes as well given the small footprint and wide range of integrated hex / allen wrenches.