Photos: Crankworx
CRANKWORX INNSBRUCK TO MARK RETURN TO RACING FOR BROOK MACDONALD NEXT WEEK
Kiwi racer among elite riders set to take on Crankworx Innsbruck, September 30 through October 4
WHISTLER, BC, September 24, 2020— The Crankworx World Tour is on track to light up screens around the world in one week's time, debuting the return of live mountain bike racing on Red Bull TV. For many of the world's top mountain bike athletes, Crankworx Innsbruck will also mark their return to the field of play.
For one athlete in particular, this return to racing represents even more. Brook MacDonald.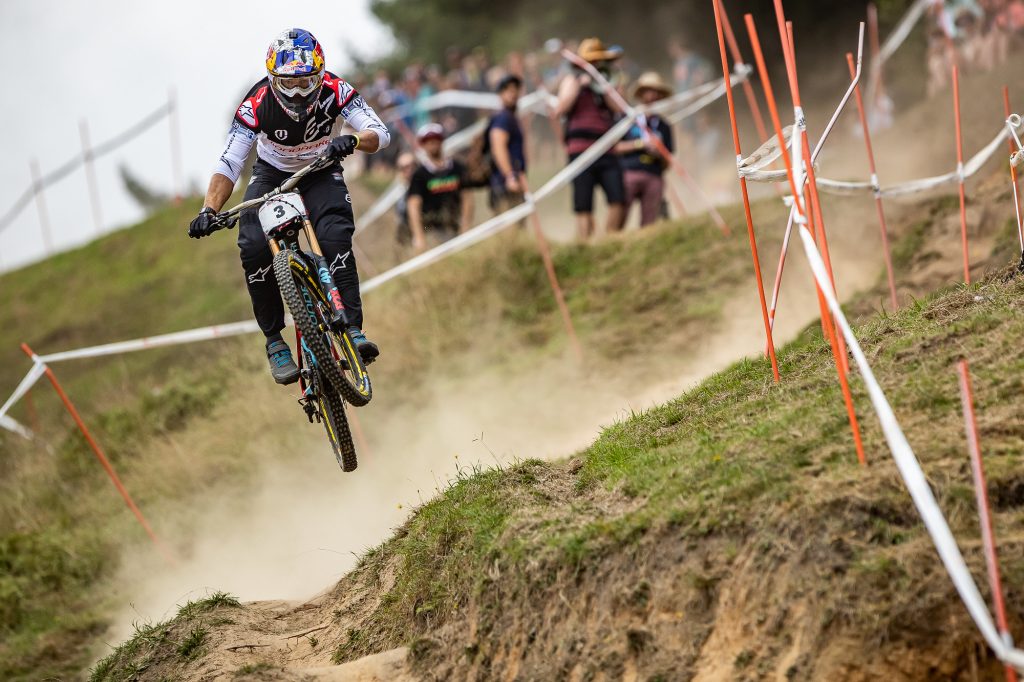 "It feels amazing to be coming back," said Brook Macdonald, who broke two vertebrae on a training run at the Mont-Sainte-Anne World Championships last August. "I haven't raced in over a year, so to be able to be back in the racing scene is going to be the best…I feel like this (Crankworx) is a great opportunity to get back into the mental side of preparing myself to race again and at a competitive level."
His goal for his first race back, a race that he won last year?
"To win it again!" the 28-year-old answered, laughing. "Obviously this is a dream, but my biggest goal is just to complete a race weekend knowing how that feels again." The racer's journey back to racing included surgery and months of rehab as he learned to walk again, before getting back on the bike. "That's a big goal in itself."
Alongside Brook, here's a roundup of what's coming and who to watch for, with a full live broadcast schedule on Red Bull TV to come.
Downhill. Is. BACK.
As Downhill racing returns to Red Bull TV for the first time since Crankworx Rotorua in March, Macdonald and his teammates, including Laurie Greenland, will be raring to go. Watch for veteran elite racer Mick "Sik Mik" Hannah (also racing Dual Slalom and Pump Track), and young gun Lucas Cruz who showed he's primed for action with a solid showing in the CLIF Crankworx Summer Series in August. And someone who's proved he's no slouch in DH, Enduro powerhouse Martin Maes is sure to be in fighting shape following back-to-back weekends of EWS racing.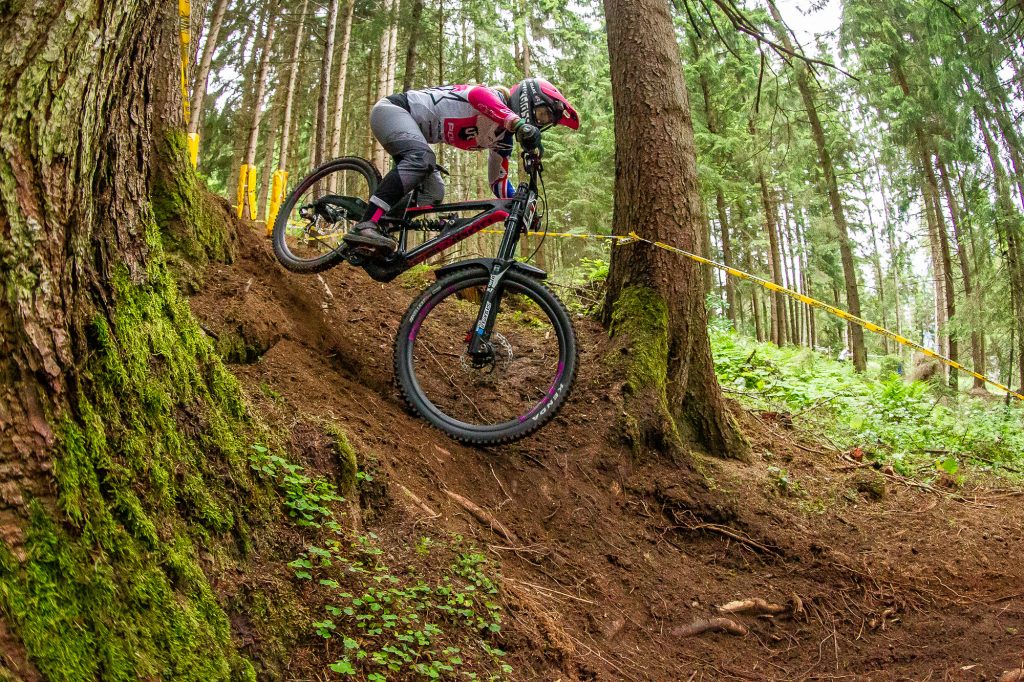 On the women's side, the racer who stood atop the podium alongside Macdonald last year. Tracey Hannah will be back and looking to defend. Sure to be gunning for a DH win on home soil,Vali Höll will be representing Austria in the DH. Maes' teammate Noga Korem and Pivot's Morgane Charre, currently ranked second in the world in the EWS, will also be channeling their Enduro skills and hoping to pull together a winning race run.
Preliminary rider list: iXS Innsbruck Downhill presented by Raiffeisen Club