The 2020 Enduro World Series stop in Pietra Ligure was a close race amongst the top competitors. Check out the highlight video and race results below.
Photo: Enduro World Series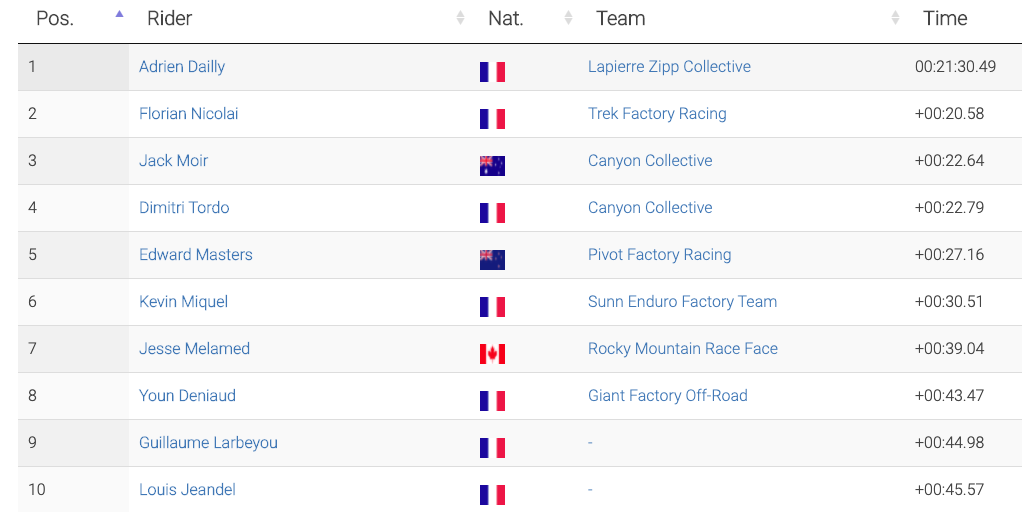 In the men's race there was less of a clear trajectory; Adrien Dailly (Lapierre Zipp Collective) may have won the first stage, but it was Jesse Melamed (Rocky Mountain Race Face Enduro Team) who won the second stage of the day. Rhys Verner (Kona Factory Racing) took the Queen Stage, but by this point Dailly was leading the race and it would stay that way, with the Frenchman ending the day with an impressive 20 second lead over his nearest rival, Florian Nicolai (Trek Factory Racing), who took second place. Jack Moir (Canyon Collective) rounded out the top three to mark his first time on an EWS podium.
Read the enduro world series race recap from the 2020 EWS Pietra Ligure race
https://www.enduroworldseries.com/news/1549-french-riders-dominate-vittoria-ews-pietra-ligure/?goal=0_dc84a56690-95567d0726-398839073&mc_cid=95567d0726&mc_eid=97a9774ab7
Full results
https://www.enduroworldseries.com/race/ews-round-3/vittoria-ews-pietra-ligure/202094/results/
If you missed the Enduro World Series highlights from Zermatt check them out here.
E-Series race results
https://www.enduroworldseries.com/race/ews-eseries/ews-pietra/202049/results/