Today crankrothers has announced some new multi-tools, the m13 and m20.
As their respective names suggest, the M series m13 has 13 tools and the m20 has 20 tools in addition to housing an integrated tire plug tool and tire plugs.
The tire plugs were added to these mutli-tools due to more and more riders running tubeless tires and foam inserts.
m13
specialty tools: tire plug tool, tire plugs (5)
hex wrenches #2, 2.5, 3, 4, 5, 6, 8
screwdrivers phillips #2, flat #1
spoke wrench #0, 1, 2
torx T-10, T-25
case for storage
length 89mm
lifetime warranty
weight 164g
$25.99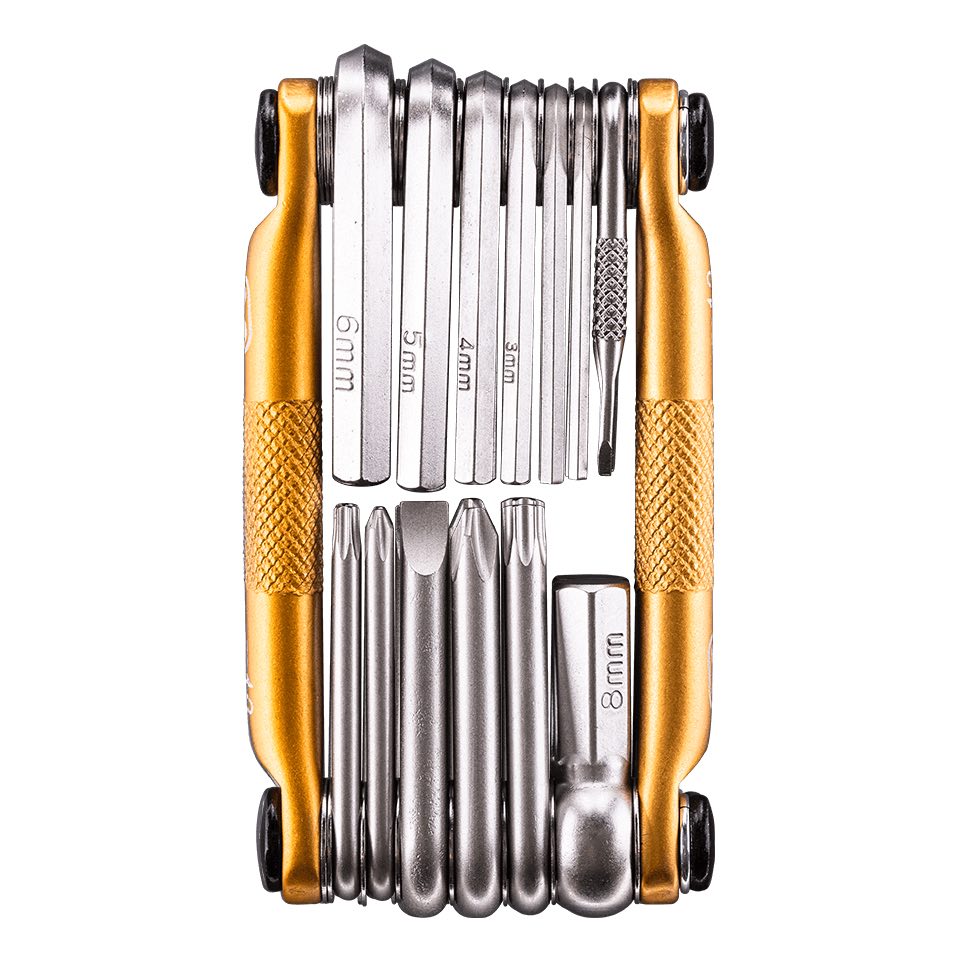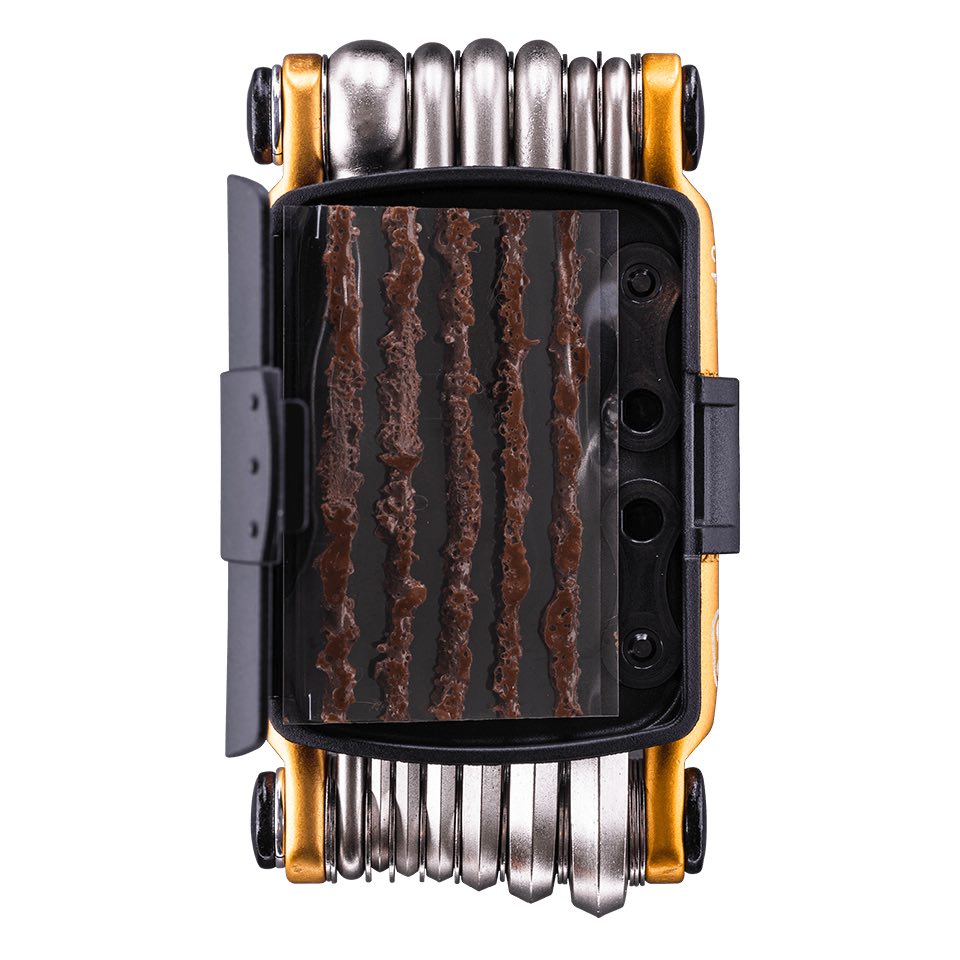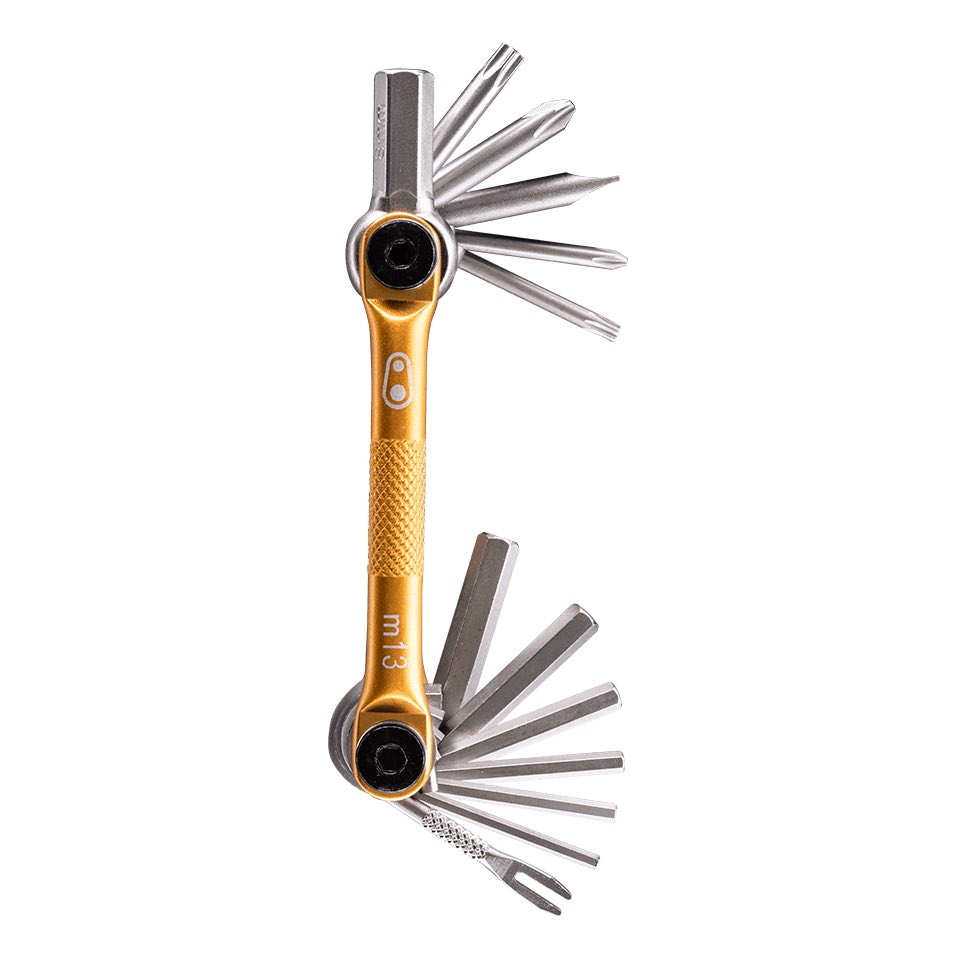 m20
specialty tools: tire plug tool, tire plugs, valve core removal tool, rotor straightener
chain tool 8/9/10/11/12 speed compatible
hex wrenches #2, 2.5, 3, 4, 5, 6, 8
open wrench 8mm
screwdrivers Phillips #2, flat #1
spoke wrench #0, 1, 2 • torx T-10, T-25
case for storage
length 89mm
lifetime warranty
weight 203g
$39.99