Shimano Introduces New 2021 Value, Performance Off-Road Footwear OSAKA, Japan (July 31, 2020) – Today, Shimano announced a total of 15 redesigned footwear models, evolving its entry-level road and mountain bike lines, its flagship gravel race shoe, and the popular Mountain Enduro (ME) lineup. New Shimano ME7, ME5, and GR5 gravity models feature new rubber compounds for improved grip while the entry-level XC models deliver a new level of premium performance in the value category thanks to trickle down S-PHYRE technology and style. The reimagined lineup features seamless fits and improved construction, bringing premium protection and control to all riders.
ME7 Mountain Enduro Race Shoes
The new ME7 Mountain Enduro race shoe receives Shimano's unique new last design with extra toe box volume to accommodate a wider range of foot shapes without affecting shoe length.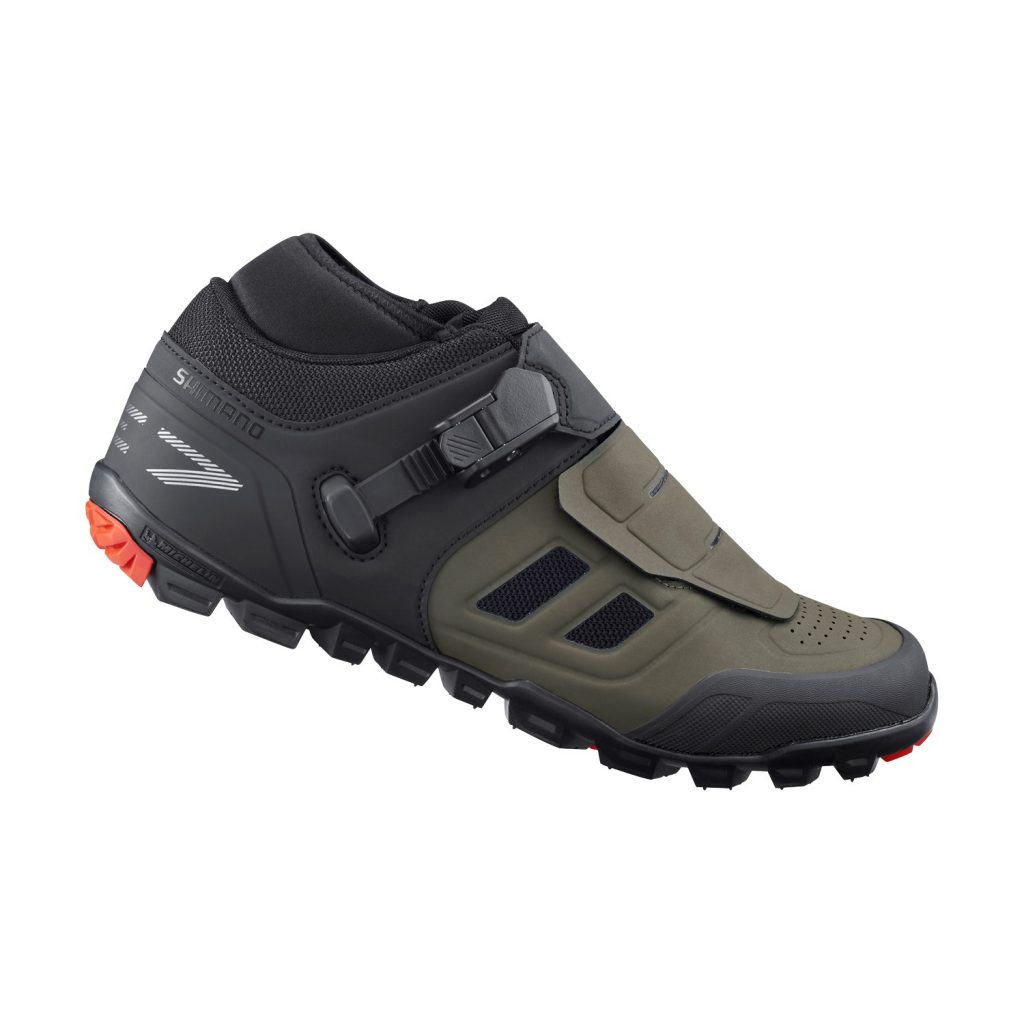 Available in both Volume+ and Volume+ Wide shoe lasts, the ME7 shoes deliver a secure wrap around the foot and comfortable fit for tackling all types or terrain.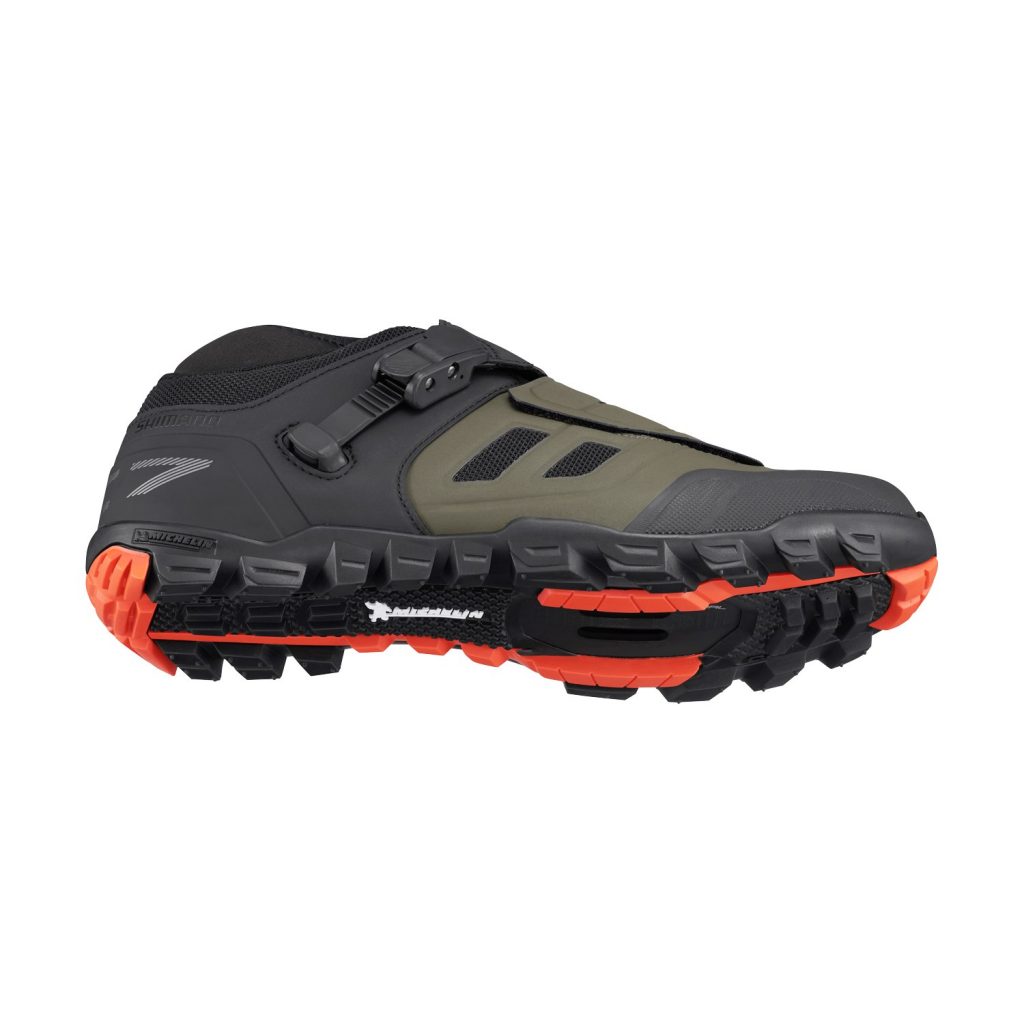 The Michelin rubber outsole continues on the ME7 yet with a revised design and new rubber compound that increases grip and stability. The low-profile buckle and quick lace closure add security for a reliable fit.
New Michelin OCX3 rubber outsole compound
New Shimano Volume+ and Volume+ Wide shoe lasts
Updated upper design for a secure fit
Low profile buckle and quick lace closure
Sizes 38-48 Wide (or 38-50 regular), Colors Black and Olive
Weight: 380g
MSRP: $200
ME5 Mountain Enduro Shoes
Shimano's mid-line ME5 shoes now feature a refined fit and more precise adjustments thanks to a new BOA® lace layout and Velcro strap closure system that create the right balance of securing the foot in comfort. The new high-grip Shimano rubber compound delivers added security and grip on and off the bike while the ankle guard provides protection for the roughest terrain. And at just $160, the ME5 shoes offer premium enduro/aggressive trail riding performance and trail style to the broadest range of riders.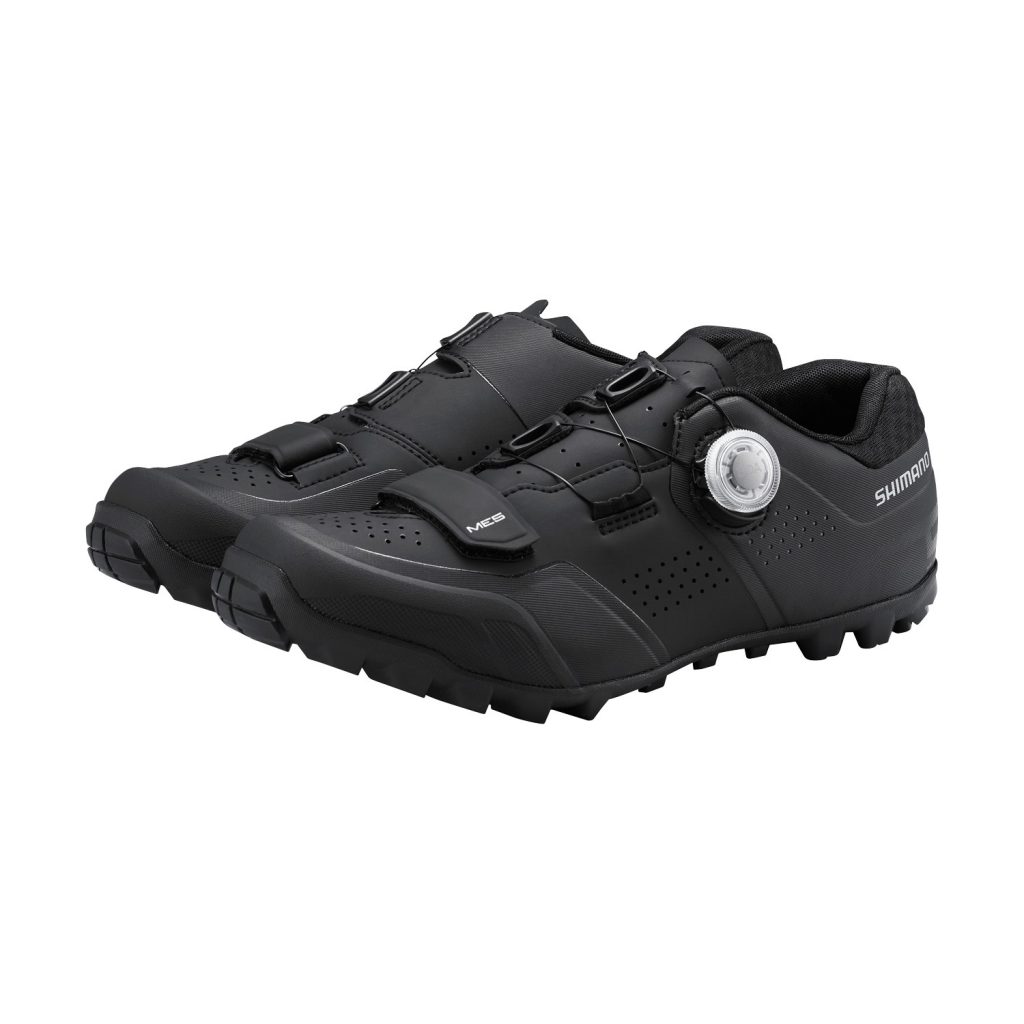 New high-grip Shimano rubber compound
Secure ankle guard for protection
BOA® L6 Dial with new lace layout
Sizes 40-48,
Colors: Black
Weight: 352g
MSRP: $160
GR5 Entry-Level Gravity Shoes
Setting a new benchmark for entry-level gravity shoes, Shimano's GR5 flats introduce Shimano's proprietary new GR3 high-grip rubber compound that creates more grip and durability than ever before.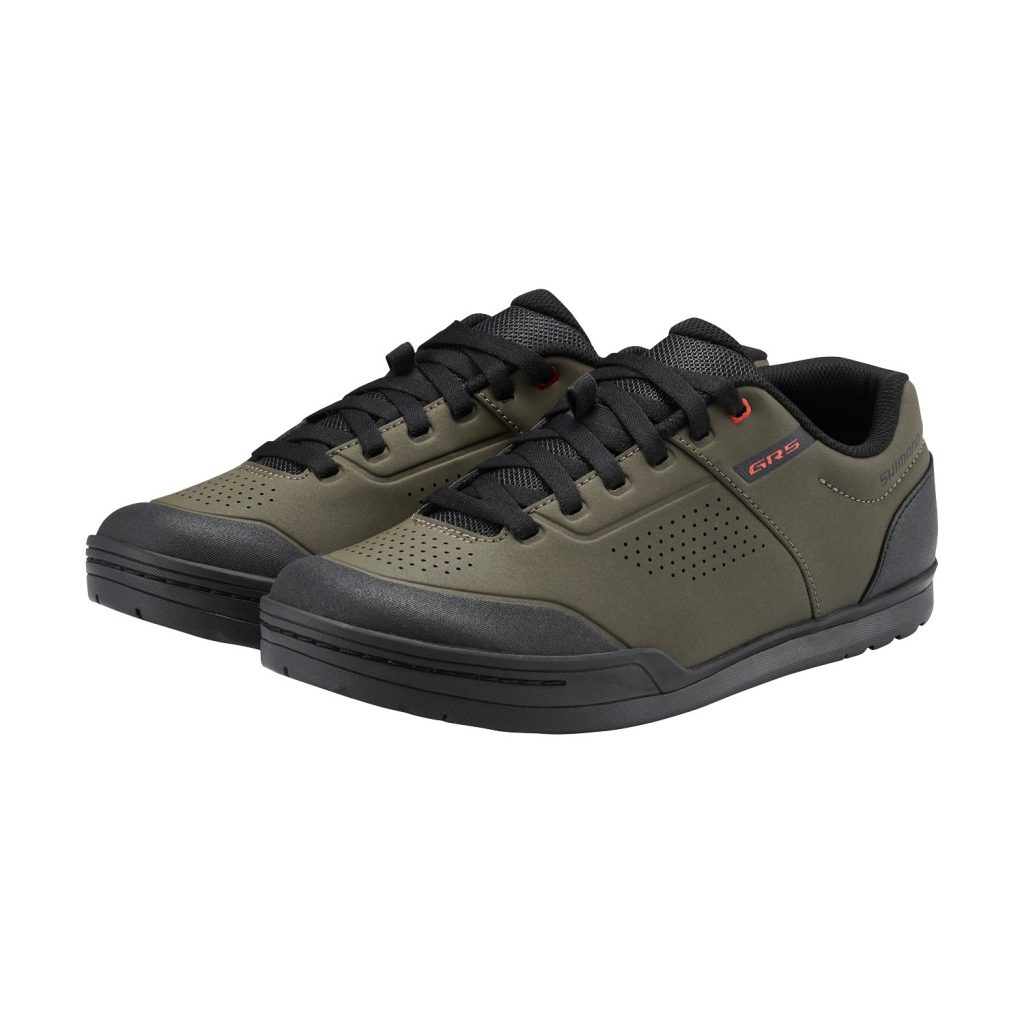 The updated modern appearance with mesh and synthetic leather upper delivers on and off the bike casual style while the competitive $100 price point offers premium performance for all rider levels.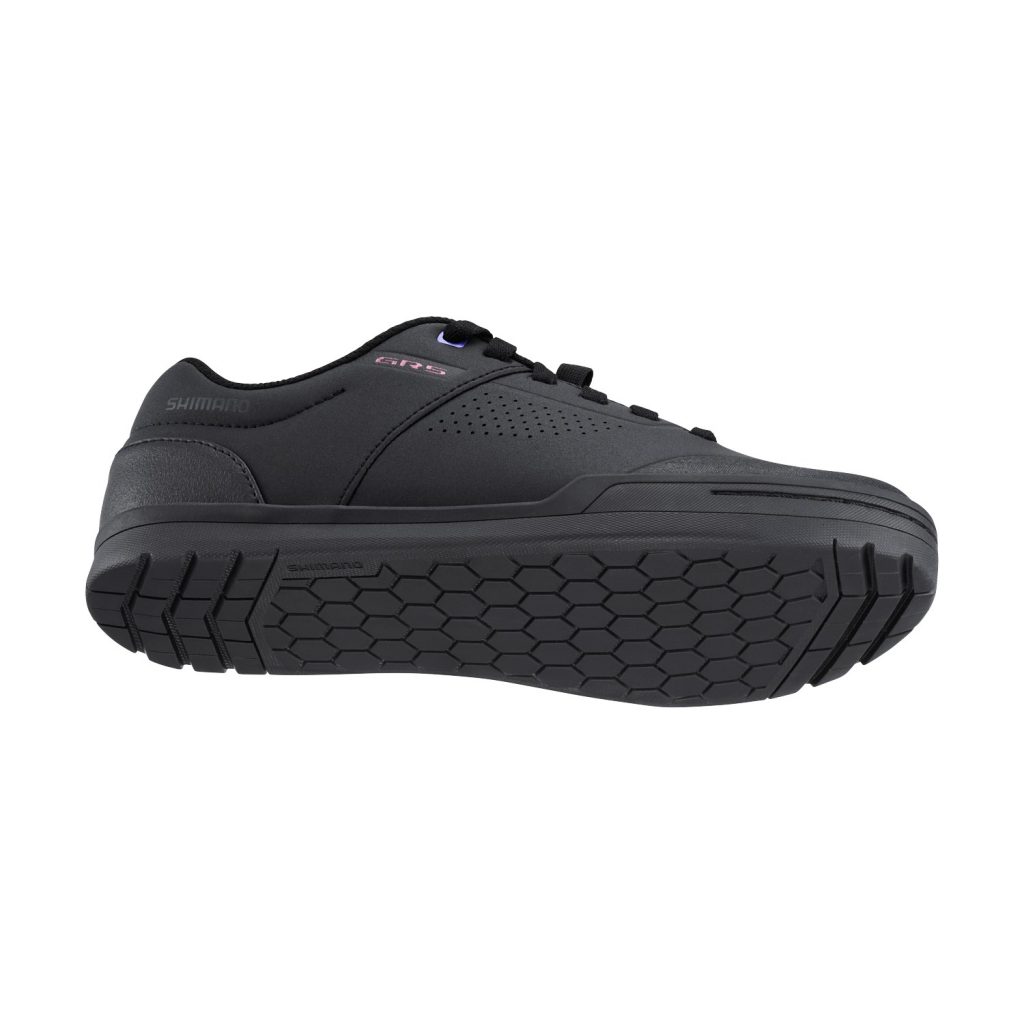 New Shimano G3 high-grip rubber compound
Synthetic leather and mesh upper
Causal lace-up design
Modern styling paired with premium performance
Sizes 33-48, Colors: Black and Olive
Weight: 400g
Price: $110
XC3 and XC3W Performance Value MTB Shoes
The new XC3 and XC3W women's mountain bike shoes receive key trickledown innovations and designs from Shimano's elite S-PHYRE platform at an astonishing $120 price point.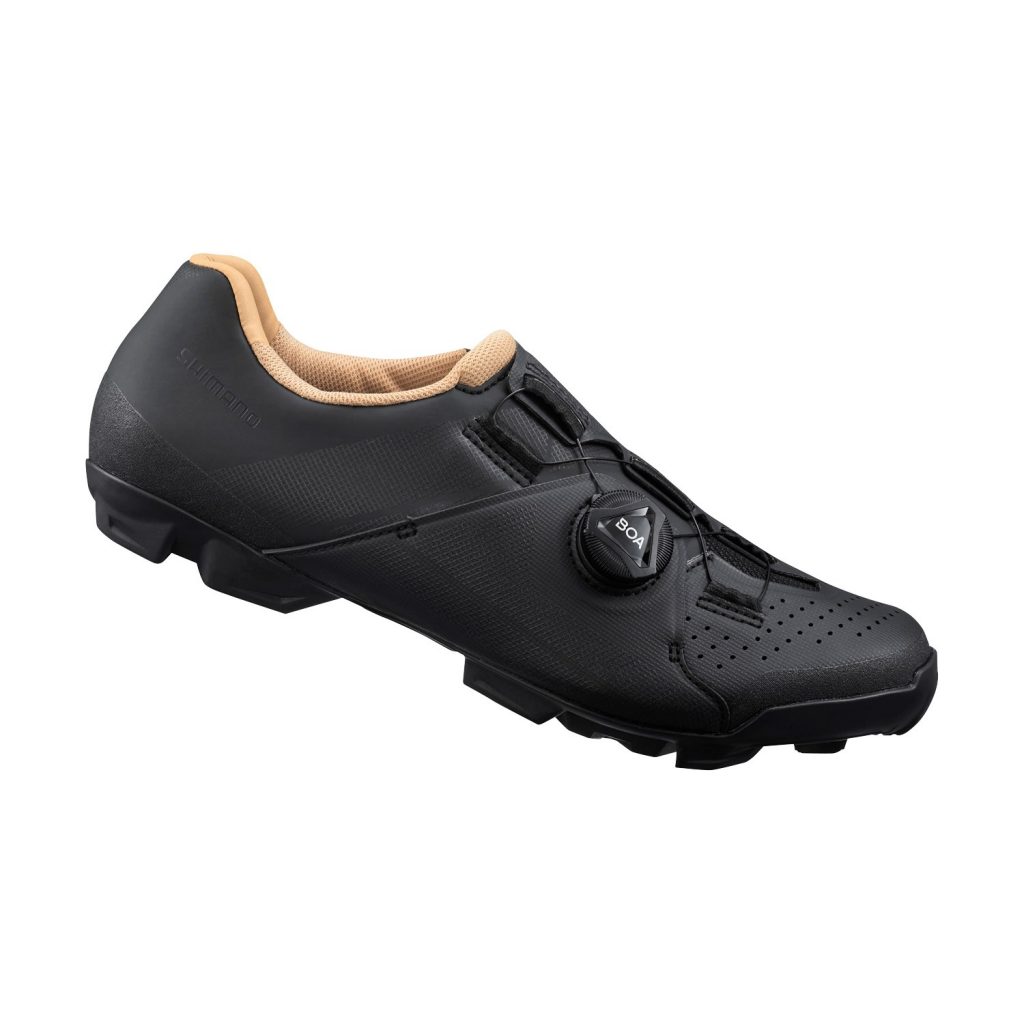 These value shoes deliver functional features including an updated midsole structure with a lower stack height to stabilize the foot and maximize power transfer and pedaling efficiency.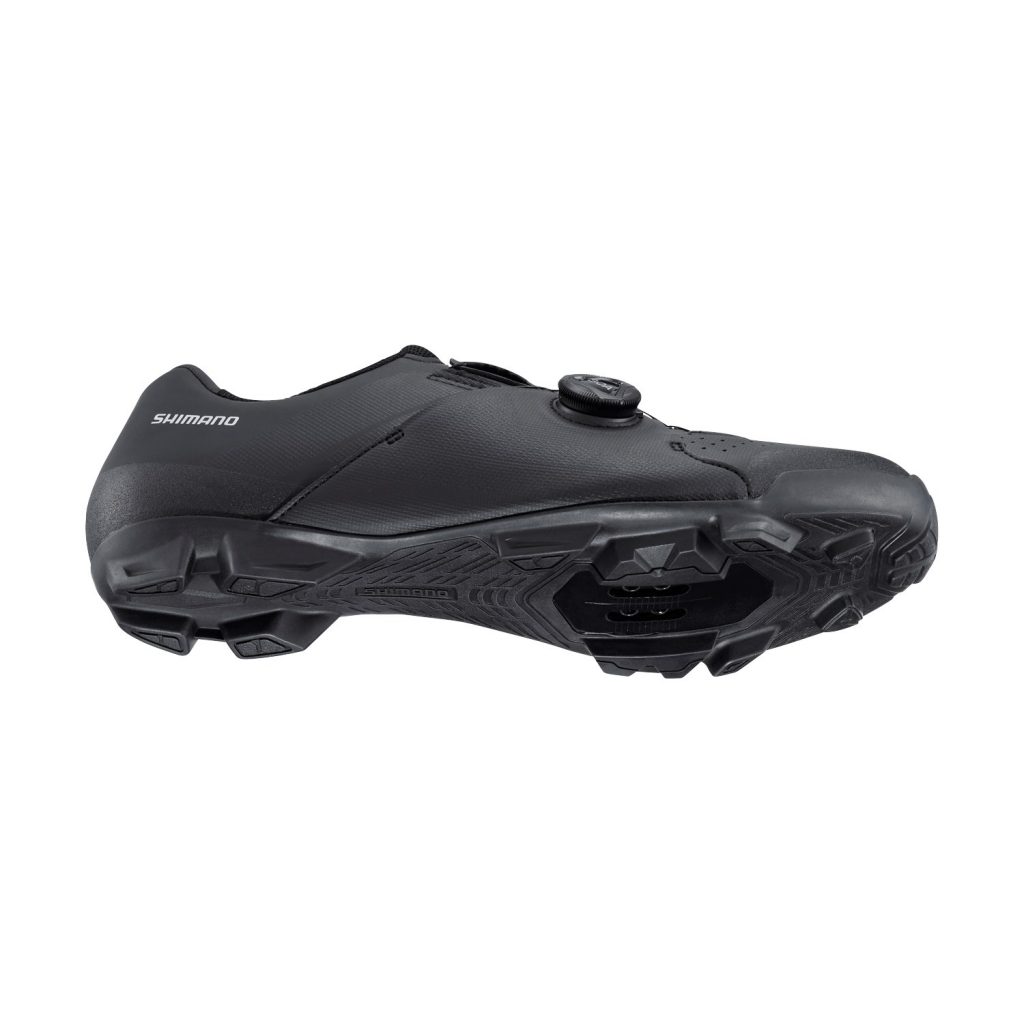 The XC3 and XC3W shoes also utilize Shimano's surround wrapping synthetic leather composite upper that provides a breathable, glove-like fit.
Low stack height for stability and power transfer
Breathable synthetic leather composite upper • Surround wrapper upper structure
BOA L6 closure system
RC3 Men's: Sizes 40-52,
Colors: Black, Blue
RC3W Women's: Size 36-44, Colors: Black
Weight: 310g
MSRP: $120
XC1 and XC1W Entry-Level MTB Shoes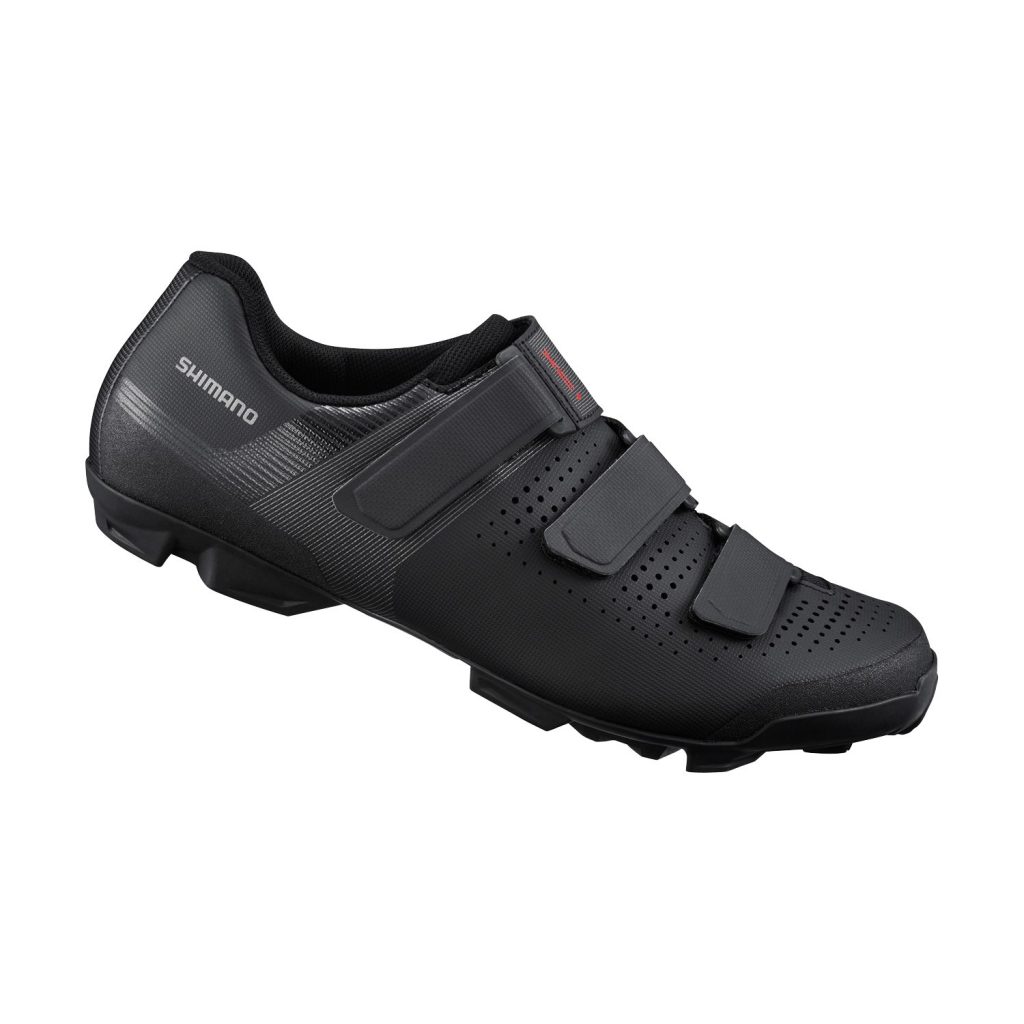 Shimano's updated XC1 and XC1W road shoes blend high value performance features with an entry level price. They deliver a comfortable, secure fit and sleek appearance thanks to new synthetic leather and mesh construction and feature the same rubber sole as the XC3 shoes for optimal grip on and off the bike. Utilizing a three-strap Velcro closure system, the XC1 and XC1W shoes are impressively lightweight and create a secure fit for a broader range of foot shapes and sizes.
Surround wrapper upper for wide range of foot shapes
Breathable synthetic leather and mesh upper
Triple Velcro straps for adjustable fit
XC1 Men's Shoes: Sizes 40-48, Colors: Black, Red
XC1W Women's Shoes: Sizes 36-44, Colors: Black
Weight: 300g
MSRP: $90
RX8 "Cactus Berry" Gravel Race Shoes
Born out of the dry and desolate Southwestern landscape, Shimano's new RX8 color scheme offers gravel racers an eye-catching design for tackling any road surface or trail.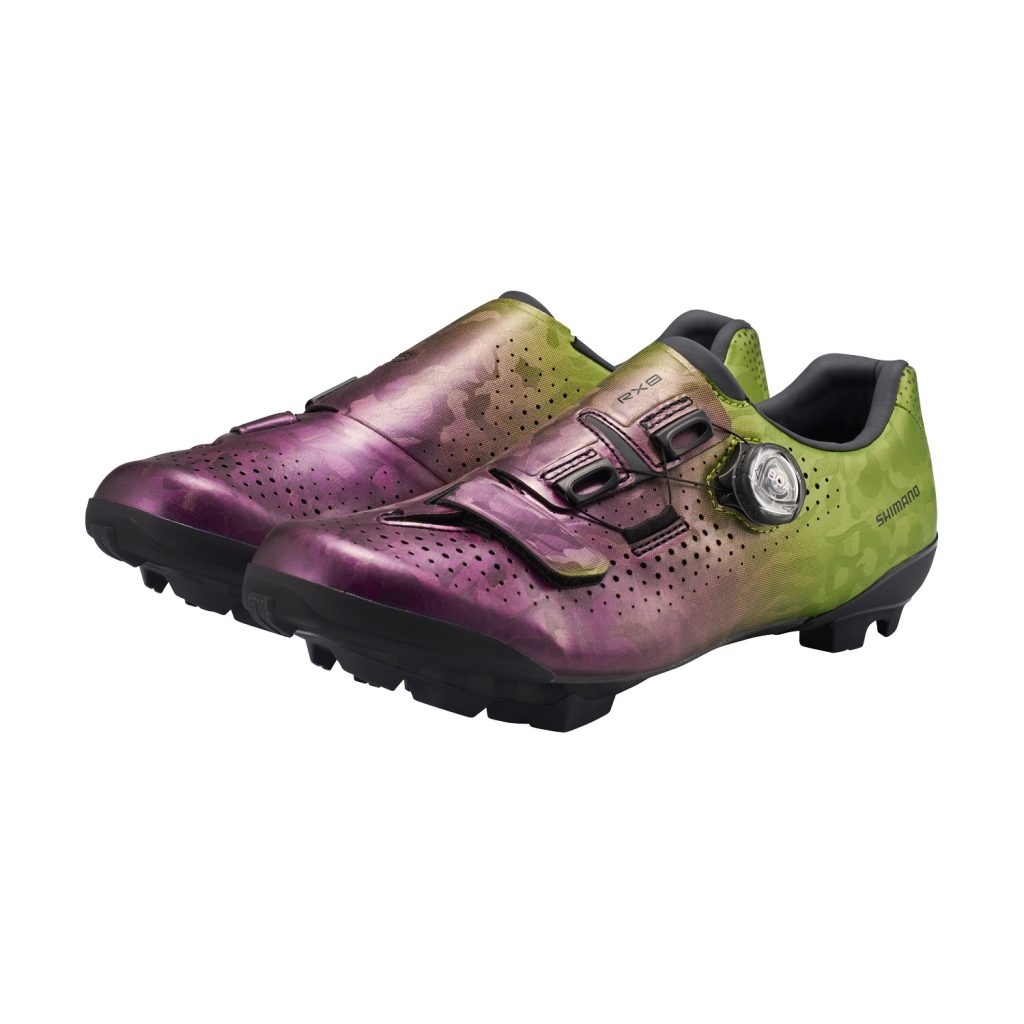 "The inspiration for this colorful design came from a gravel ride near my house where I was blown away by the beauty of a Santa Rita Prickly Pear Cactus on the side of the trail," explains Jessie Gascon, Shimano's Lifestyle Gear Product Manager.
First introduced in 2019, the lightweight RX8 gravel race shoe blends the top performance features of Shimano's premium mountain bike and road racing footwear for a perfect balance of pedaling performance and off-the-bike capability. The new RX8 Purple/Green color scheme adds a third color option to the RX8 lineup and will be available starting in September 2020.
Additional Footwear Updates In addition to launching new footwear for mountain bike and gravel athletes, Shimano also introduced a new selection of road and triathlon shoes including entry-level RC3 and RC1 shoes and the TR5 tri-specific shoes. Rounding out the full selection of model year 2021 Shimano shoes are the SD501 SPD sandals.